Mobile World Congress: A Closer Look at Qualcomm's Announcements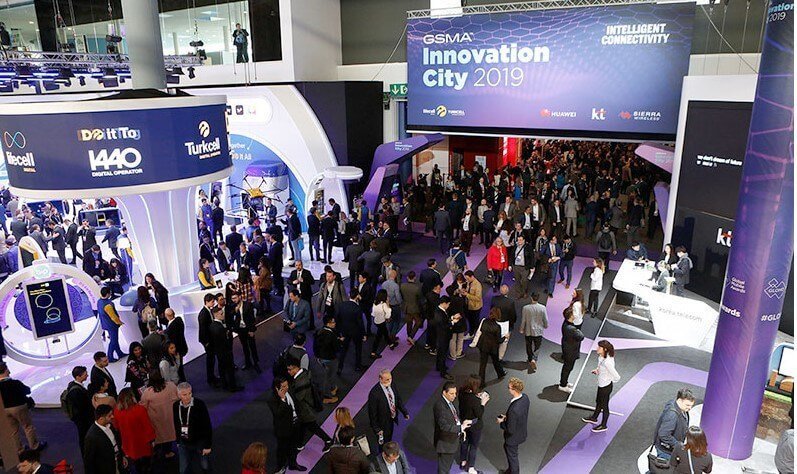 Listen to this article now
If there's one thing that's clear after seeing Qualcomm's latest tech announcements at this year's Mobile World Congress, it's that Qualcomm wants 5G rolled out globally just as much as the rest of us. Indeed, the underlying theme of its advancements this year was "always on," with an emphasis on 5G connectivity in mobile and automotive alike.
Coming in Q2 2019 is Qualcomm's mobile platform with 5G, which it hopes will accelerate the use of 5G on the "global mobile ecosystem." The modem-to-antenna tech allows device makers to create smartphones for 5G networks—the next step for mass 5G adoption. In addition, the company will also continue to roll out its end-to-end over the air 5G test networks to continue its forward-facing 5G development. This is one of the very exciting parts of Qualcomm's announcements.
Also coming soon: new solutions for connected vehicles. Qualcomm is launching both Snapdragon Automotive 4G and Snapdragon Automotive 5G. The two will allow for "always connected" driving experiences with improved lane accuracy, global navigation satellites, and Vehicle-to-Vehicle and Vehicle-to-Roadside communications. Long story short, they want to advance the connected vehicle experience, and they know 5G is the way to do it. Their platforms will allow manufacturers to create even better, safer experiences for drivers worldwide.
Also on the docket: Wifi 6—not just for everyday life, but also for automotive. Yes, all connected drivers want richer connected experiences. Wifi 6 will allow for reduced latency, even in congested areas, as well as ultra-high def video, wireless back-up cameras—the works. Personally, I used to think Wifi was unnecessary in vehicles—after all, we should be driving, not checking social media or watching movies. But as the amount of content—audio, video, etc.—continues to increase, it's clear drivers want uninterrupted access to their podcasts, games, and videos for themselves and their passengers—24/7. Wifi 6 will help them get it.
Reduced latency was also a major theme. Qualcomm's announcements also introduced Snapdragon 8cx 5G Compute, which will provide always-on commercial 5G to help companies stay up and running to meet customers' growing real-time demands. With multi-day battery life, it allows for better connectivity and performance needed in the modern digital world. Again: Qualcomm's announcement focused on moving digital transformation forward on every front—consumer, commercial, automotive—the gamut.
Indeed, showcasing use cases was also a key element of Qualcomm's advancements this year, helping today's companies better visualize how these new technologies can enhance their work. With its 5G New Radio (NR) tech, for instance, Qualcomm showed 99.99999 percent accuracy when utilized with the Industrial Internet of Things (IIoT). Its ultra-reliable low-latency communication (eURLLC) will bring reliability to factories using wireless connectivity for mission-critical machines.
In addition, Qualcomm is making it easier for companies to harness the power of Alexa, with its new Mesh Network Development Kit, which allows for economical and quick creation of mesh Wifi systems with built-in Alexa capabilities.
Qualcomm's announcements also included a number of unique partnerships at this year's Mobile World Congress. For one, it will be working with Rakuten to use its small cell infrastructure to create a fully virtualized end-to-end cloud native mobile network in Japan. It's also working with Robert Bosch GmbH to research use cases for 5G NR technology for the industrial Internet of Things (IoT).
While it might not seem like these are earth-shattering, Qualcomm's contributions to 5G are huge and will have massive implications going forward. Global leaders today need a company to nail down 5G so we can proceed with the development of driverless vehicles, the IIoT, VR, and other tech that simply can't move forward without it. As far as I can tell, Qualcomm shares that goal and is doing their best to make these goals a reality.
Futurum Research provides industry research and analysis. These columns are for educational purposes only and should not be considered in any way investment advice.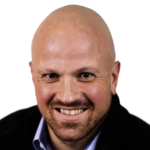 Daniel Newman is the Principal Analyst of Futurum Research and the CEO of Broadsuite Media Group. Living his life at the intersection of people and technology, Daniel works with the world's largest technology brands exploring Digital Transformation and how it is influencing the enterprise. Read Full Bio