Qualcomm Files Suit Against Apple For Patent Infringement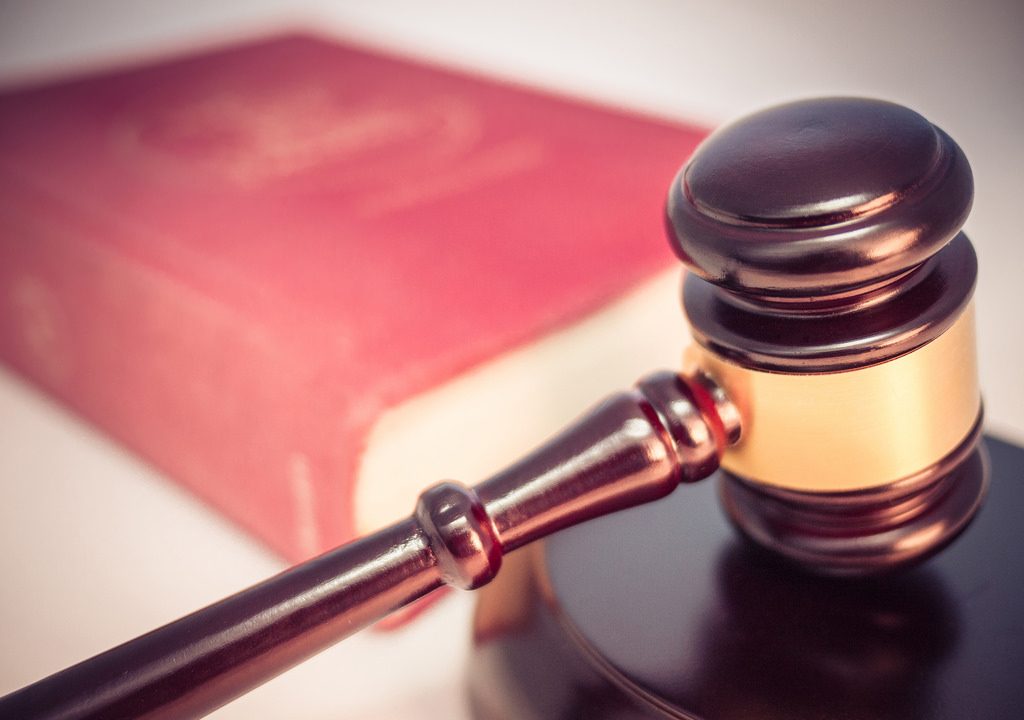 Listen to this article now
Over the past few months, we at Futurum have been closely covering the ongoing developments in the dispute that is taking place between Qualcomm and Apple.
What started as a suit filed by Apple in their apparent pursuit to pay less for the licensing of Qualcomm IP, has turned into an ongoing back and forth between the two technology giants.
This past week, San Diego based Qualcomm filed a suit in federal court as well as a complaint to the International Trade Commission (ITC) seeking for the ban of shipment of certain iPhone devices into the United States. The request is based upon Qualcomm's claim that Apple has infringed upon Qualcomm patents.
In the suit, Qualcomm named 6 specific patents (graphic below) that they are suggesting Apple is using without proper licensing. The 6 patents identified are some of the many non-essential patents that enable technologies that improve the performance of smart devices like the iPhone. These specific patents are all directly related to the improved battery life performance that allows the iPhone battery to last longer during operation.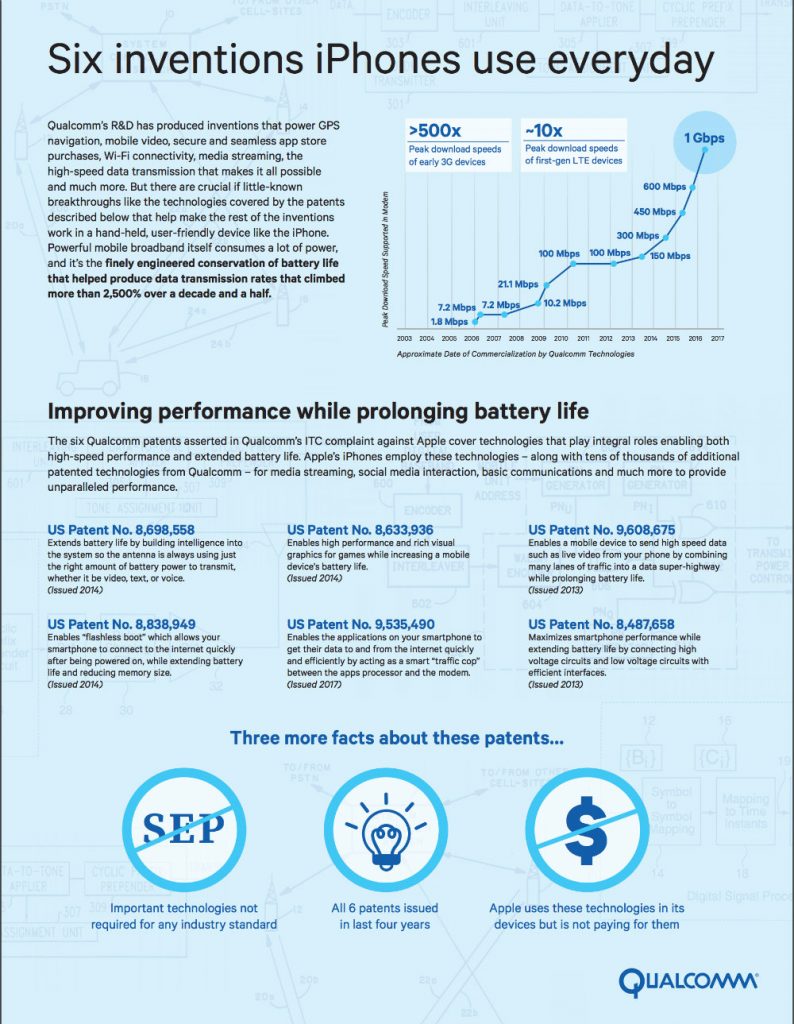 The expectation from Qualcomm is that the hearing of the case will begin in August of this year, however, it is believed that it could take 18 months or longer before any rulings are to come down.
Over the past few months Qualcomm has seen Apple stop making payments to their contract manufacturers which in turn has led to the stopping of payments made to Qualcomm. Apple's decision to stop making payments was under the guise that Qualcomm was not willing to negotiate what they consider to be fair terms for the use of their intellectual property. This has created a domino effect that impacts the contract manufacturers (CM) in Asia that are building the devices on Apple's behalf because the licensing agreement to use Qualcomm's IP lives between Qualcomm and the various CMs.
In short, there is an existing contract between Qualcomm and the CMs that are manufacturing the devices and Qualcomm expects the CMs to pay for utilizing their IP inside of the devices. Qualcomm believes that Apple is inciting the contract manufacturers to stop paying QC and this is the likely catalyst in Qualcomm's decision to move forward with these actions.
What is clear is that the two companies seem to have a large amount of space between them in terms of reaching any agreement.  Stay with us here at Futurum as we continue to cover the ongoing changes taking place between Qualcomm and Apple.
Disclosure: Futurum Research, like all research and analyst firms, provides or has provided research, analysis, advising, and/or consulting to many high-tech companies in the tech and digital industries. The firm does not hold any equity positions with any other companies cited in this column.
For more on the Apple Qualcomm Dispute:
Asleep At The Wheel: Lazy Journalism and The Apple vs Qualcomm Dispute
Qualcomm Fights Back: Defending The Future of Innovation and IP Laws
The Stakes Are High: What is Going on with the Apple and Qualcomm Dispute?
What Apple Didn't Talk About During its May 2 Earnings Call
Photo Credit: Visual Content Flickr via Compfight cc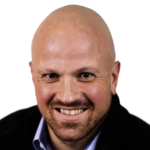 Daniel Newman is the Principal Analyst of Futurum Research and the CEO of Broadsuite Media Group. Living his life at the intersection of people and technology, Daniel works with the world's largest technology brands exploring Digital Transformation and how it is influencing the enterprise. Read Full Bio