5G, RFFE, mobile-adjacent opportunities, and China: Qualcomm's bold new plan finally comes into focus.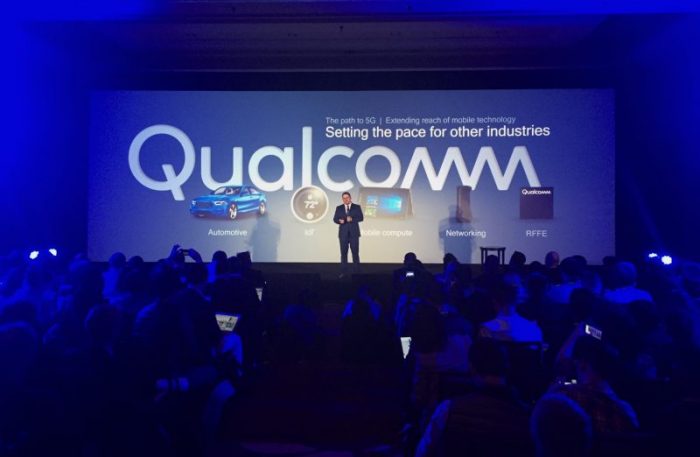 Listen to this article now
For nearly five days now, I have been sifting through my notes, thoughts, and impressions from CES 2018, looking for the gold nuggets I feel deserve a little extra attention. But for nearly five days now, I have found myself distracted by a few key "aha!" moments from Qualcomm's January 8 pre-show briefing and subsequent press conference. So before I dive into the broader themes and items of note that caught my attention at this year's CES, let me get this Qualcomm follow-up report out of the way.
If you have been paying attention this past year, you will have noticed that I have taken an interest in the San Diego-based innovation giant. Part of it stemmed from the fact that, unlike other top tier tech companies like IBM, Microsoft, Apple, Dell, Samsung, and Google, I didn't really have a thorough understanding of what Qualcomm does, especially as it pertains to driving innovation across the tech ecosystem. As an analyst, that was something I needed to correct. Another reason for my curiosity stemmed from Qualcomm's increasingly heated dispute with Apple – a story with potentially huge implications for Apple users and Apple's ability to remain competitive in the post-Jobs era. Thirdly, and more recently, my interest in Qualcomm drew my attention to a potentially even bigger story: Broadcom's unsolicited offer to acquire Qualcomm, and the havoc I think such a deal would wreak on innovation and the technology sector. And so here we are.
When I accepted Qualcomm's invitation to attend their pre-CES analyst even in Vegas last week, I wasn't in it for the free coffee and pastries. I had specific questions in mind that I hoped would be answered – or at least partially answered. Follow-ups, if you will, on the Apple thing, the Broadcom thing, and the broader "where is Qualcomm headed?" question. Rather than write a novella about it, as I am prone to do, let me instead organize my thoughts and observations in easily digestible sections you can easily mark, skip over, or skip to, based on your particular interests.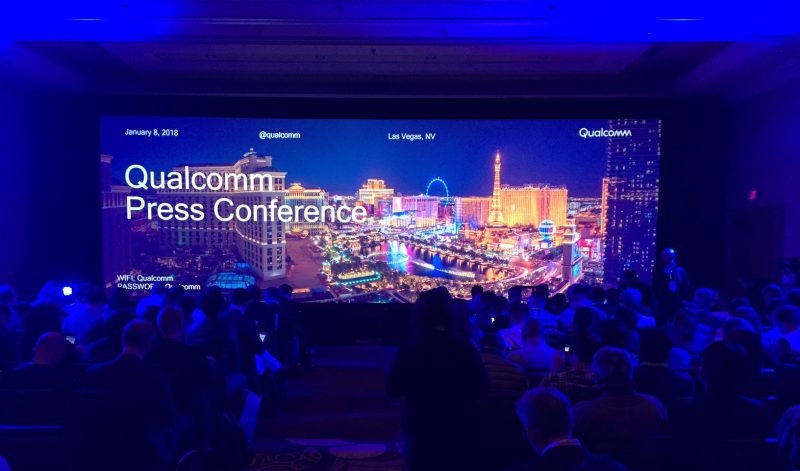 1. 5G is right around the corner, and with Qualcomm leading the way, this opens a lot of very big doors for the silicon and IP giant.
5G is such a huge topic that we will have to dedicate several articles and reports to it in order to do it justice, but the short of it is this: The leap from 4G to 5G, scheduled to begin in 2019 (and possibly sooner, thanks to a handful of enterprising carriers), will be as game-changing for mobility and tech as the jump from 3G to 4G was. On Monday, Qualcomm spent a good amount of time talking about its 1.23gbps Snapdragon X50 5G modem, its RFFE enhancements roadmap to 5G, and how the company is building the critical multimode multiservice 5G solutions we will probably all be using soon, but what struck me beyond the fascinating minutiae of the tech itself was the larger business piece of it: When we talk about 5G, we aren't just talking about improving mobility and delivering faster download speeds to smartphone users. We are talking about extending the reach of mobile technology beyond "mobility." (Evolutionary change in mobile has already begun to bring revolutionary change to other technology segments.)
Qualcomm, which has traditionally been known as a mobile-focused company (and has been characterized as such by Apple), obviously read the writing on the wall some years ago, and has been quietly reshaping itself for the everything-is-mobile world that 5G will eventually deliver.
Areas of focus that seemed obvious during the briefing and at the press conference were:
5G
RFFE (RF front-end / modem-to-antenna)
Wi-Fi, BT, and Networking
Automotive
IoT
One quick point to note is that the capitalization of 5G won't happen overnight. To use an airport analogy, think long runway, steep takeoff. In other words: slow to start but with a fast growth curve once 5G deployments reach their inflection point. (Where exactly that inflection point sits is still a matter of debate. 2023? 2025? It's too soon to tell.) Qualcomm's long bet strategy is likely to pay off, as it did with the introduction of 4G roughly a decade ago. Either way, 5G will be built on top of 4G, just like 4G was built atop 3G, so the process is already well underway.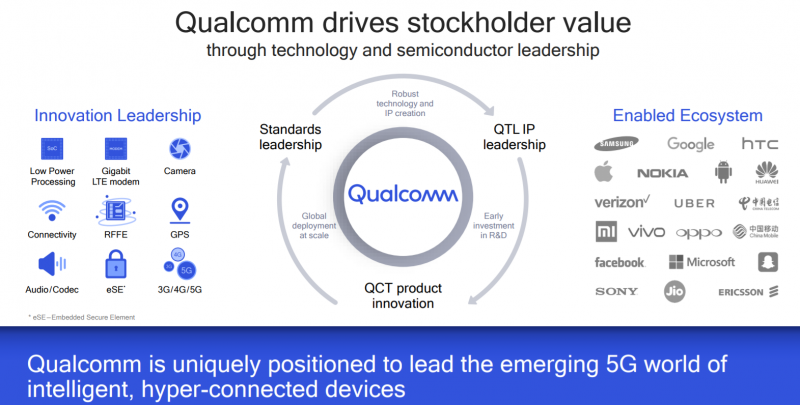 2. Qualcomm's roadmap to growth looks a lot more diverse and mature than it was even a year ago, and its numbers look kind of exciting.
I like numbers. If a picture is worth a thousand words, numbers are worth at least as much. Financial disclosures, balance sheets, market opportunities, statistics… Numbers give us a framework. Numbers give us benchmarks and milestones. Numbers give us some notion of where things were, where they are today, and where they may be going.
During the analyst briefing and again at the press conference, I noticed that Qualcomm was being uncharacteristically candid with numbers. (The company has been traditionally reluctant to share slides with dollar figures outside of financial presentations, at least until now.) This was a nice change from the norm, and I was glad to see the company be more specific about some financial targets. I think that in the context of my three core questions (Apple, Broadcom, and Qualcomm's direction), these numbers matter. A lot.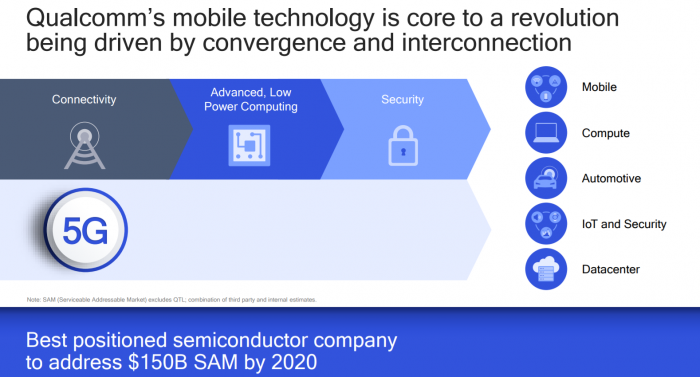 Earlier, I mentioned that Qualcomm was seizing the opportunity to extend the reach of mobility. The simplest way to attach dollar signs to this is to break it down into serviceable addressable market opportunities (or SAMs for short):
Core Mobile by 2020: $32B
IOT and Security by 2020: $43B
RFFE by 2020: $20B
Data center by 2020: $19B
Automotive by 2020: $16B
Networking by 2020: $11B
Mobile compute by 2020: $7B
The total serviceable addressable market opportunity (all combined) for Qualcomm by 2020 amounts to roughly $150 Billion.
To make it simpler, $77 Billion of that opportunity for Qualcomm lies outside of its core business (in adjacent industries): IoT, Automotive, mobile PCs, and Networking.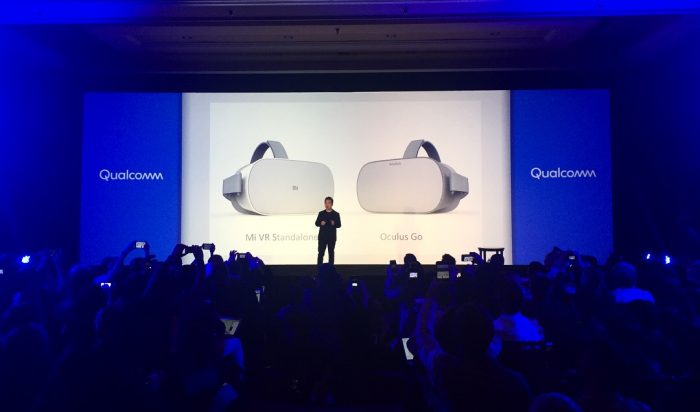 This isn't just an abstraction. In the past few months, we have already seen Qualcomm sign deals worth $12 Billion  with major Chinese OEMs (Xiaomi, OPPO, and VIVO). Qualcomm has over $3 Billion in contracted pipeline for automotive infotainment and telematics. (In addition to all major automakers already using Qualcomm technologies, Qualcomm announced deals with Jaguar Land Rover, Honda, and China's BYD this past week.)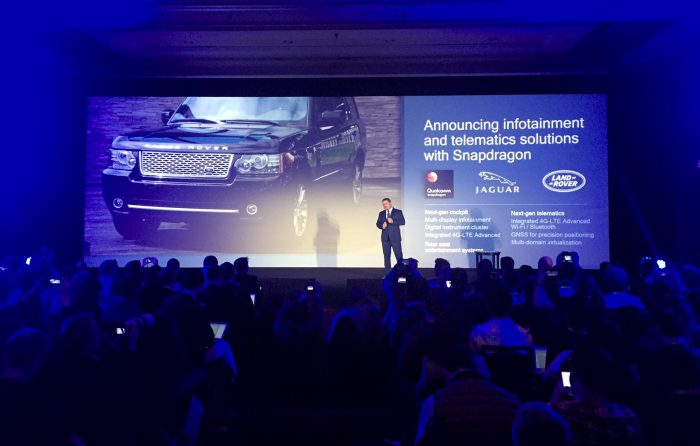 In one of the hottest IoT/smart device categories – voice and music / audio – Qualcomm claims to be #1 in global Bluetooth audio share. Over 1.5 billion audio devices in the world are equipped with Qualcomm aptX technology.
In the wearables category, Qualcomm can be found in over 150 designs on the market, and is #1 in both Android Wear smart watches and 4G Kids' watches.
Qualcomm dominates the Wi-Fi global market share, including the enterprise/venue/home segment and Mesh networking. As a footnote, 40% of the US retail home Wi-Fi market appears to already be Mesh.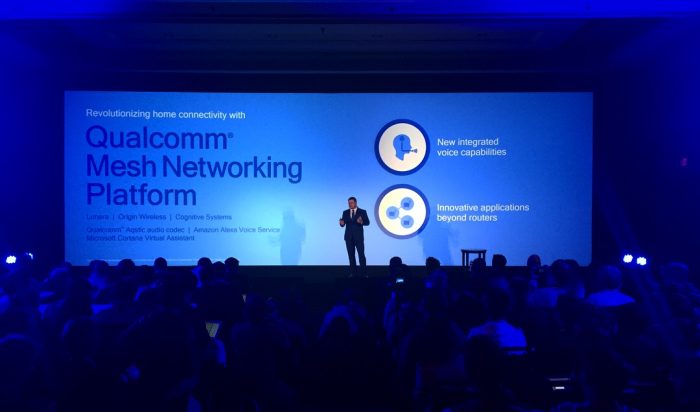 It is worth noting that Qualcomm keeps pushing the limits of Mesh, voice, and audio with releases like its Aqstic audio codec and voice UI suite, the QCC5100 low power Bluetooth SOC (which reduces power consumption in audio wearables by 65%), and its new Smart Audio Platform reference design with integrated voice services (Amazon Alexa, Google Assistant, Microsoft Cortana) and broader portfolio support for Baidu and Alibaba.
In 2017, Qualcomm generated over $1B in net new revenue just from the IoT alone. (wearables, robots + drones, connected cameras, IIoT, home entertainment, home control + automation, and voice + music.) Based on what I have been seeing, that number is going to scale fast.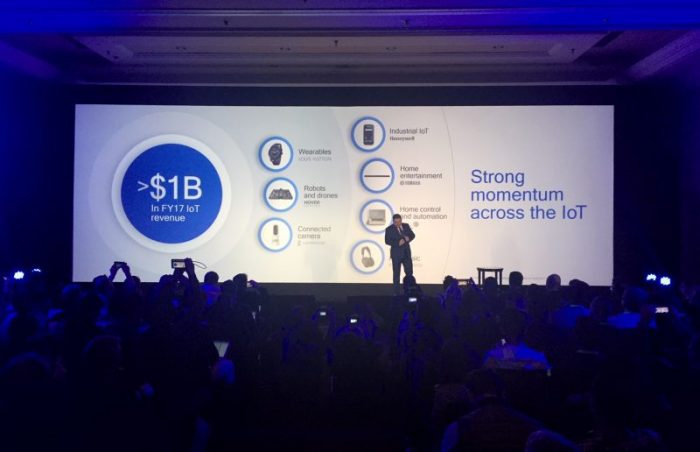 My point being that Qualcomm appears to have a firm grasp of how technology is changing the way we (consumers) continue to embrace wireless technologies, listen to music, and interact with connected devices, from wearables to cars, and has positioned itself to not only lead innovation in these areas but capitalize on their growth.  An important common denominator is its uncanny knack for developing capable yet power-efficient solutions for things that need to securely communicate and compute.
So what should we expect? Here are Qualcomm's projections for FY 2019, in addition to its core business:
Revenue from RFFE: $2B-$3 Billion
Revenue from automotive: $1 Billion
Revenue from IoT: $2B Billion
Revenue from mobile compute: $1 Billion
Revenue from networking: $1 Billion
Looking at those numbers, I would set the automotive and networking figures higher, and bring mobile compute down a bit. (Let's meet back here in January 2020 and see if I was right.) If we go by Qualcomm's numbers, those opportunities still aim to generate roughly $8 Billion in net new revenue coinciding with the start of the commercialization of 5G.
What I will be very interested in seeing, given my long runway, steep takeoff theory of 5G, and given the relative evolution of the 2020 SAM numbers I shared a few paragraphs ago, is where those revenue numbers will be in 2025. I expect that they will be significantly larger. I also don't want to meander into growth rate prognostications, but given the potential impact of 5G on all of Qualcomm's expanding areas of opportunity, my hunch is that current 6-8% annual growth projections will probably need an upward adjustment.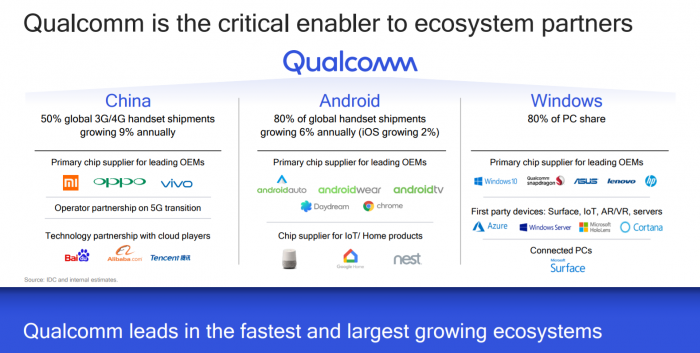 3. Whether or not Apple is part of Qualcomm's future doesn't seem all that important anymore.
Six months ago, I remember wondering what would happen if Qualcomm and Apple didn't bury the hatchet in the end. How hard of a hit would it be for Qualcomm to lose such a huge partner/customer?
Now that I have seen what's coming, how well-positioned Qualcomm is to drive innovation and capitalize on smart technologies, 5G, the IoT, and the automotive market, I don't really worry about that anymore. With every week that goes by, the question in my mind isn't so much "what will happen to Qualcomm if Apple walks away?" but rather "what happens to Apple if Qualcomm walks away?" As great as Apple is at designing great looking products, beautiful interfaces, and elegant software, it is becoming increasingly clear that while Qualcomm and the Android space are surging forward with faster modems, better antennas, smart connectivity, and increasingly more reliable voice interfaces and AI, Apple finds itself somewhat stalled. iPhone and iPad sales are more or less flat. While every other premium smartphone on the market offers Gigabit LTE or Gigabit LTE Class capabilities, iPhones don't. Unlike Apple, Acer, Lenovo and HP have just announced always-connected laptops with 20+ hours of active battery power and roughly 700 hours of connected standby charge. As exciting as the Apple Watch is, smart watches are getting impressive everywhere. Oddly, Apple doesn't seem as interested as it should be in home automation and the IoT, and even Siri still seems to have fallen behind in the AI assistant space.
In short, assuming a worst-case scenario in which Apple and Apple's contract manufacturers a) somehow never pay Qualcomm their outstanding licensing and royalty fees, and b) Apple decides to dump Qualcomm as a chip supplier (it would still owe Qualcomm royalties for the use of its IP), the net annual revenue loss to Qualcomm, while not negligible, would eventually become a smudge in Qualcomm's rear-view mirror. (I think the figure stands somewhere between $2.5 Billion and $4 Billion annually. By the time the dispute comes to a conclusion, Qualcomm should be owed somewhere between $5 Billion and $7 Billion in catch-up royalties.)
To put Apple's importance to Qualcomm in perspective, compare its roughly $2.5 Billion to $4 Billion annual contribution to Qualcomm's revenue to the $8 Billion that Qualcomm expects to generate from emerging opportunities in 2019 alone.
Also worthy of consideration in the context of this discussion is Qualcomm's focus on China. Point of reference: Qualcomm's QCT business quietly generated $6B revenue in China in 2017. That's nearly twice its revenue from Apple, and that number is expected to increase to $8 Billion in 2019.
As a long-time Apple user and fan, I hope that Apple and Qualcomm resolve their dispute amicably, and that Apple quickly catches up to the Android ecosystem's recent evolutionary leaps, but whether that happens or not, Qualcomm will probably be just fine, and I think that's an important point, given all of the noise that the Apple v. Qualcomm dispute generated throughout 2017.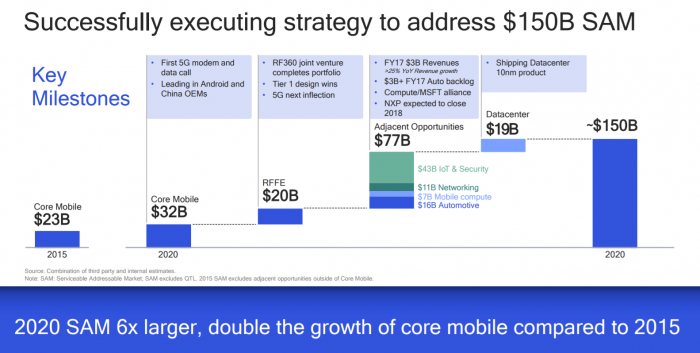 4. Broadcom's unsolicited offer in late 2017 seems even more absurd now than it did at the time, but it remains a threat to Qualcomm's ambitions, at least for now.
We have already written extensively about this here and here, so most of what you need to know about why Broadcom acquiring Qualcomm might very well be the worst business idea in years is already there.
In light of the opportunities outlined by Qualcomm at CES, new partnership announcements, new product and reference designs, and the SAM figures I shared earlier, I can't stress enough how Broadcom coming anywhere near Qualcomm right now could, in my opinion, not only disrupt and derail innovation for the next decade (at such a critical time, with the commercialization of 5G just around the corner), but disrupt investments in the tech sector.
Don't get me wrong. I completely understand why Broadcom would be interested in buying Qualcomm now:
The Apple dispute seems like a bigger problem for Qualcomm than it really is, and makes Qualcomm seem vulnerable when it really isn't.
Most people don't really understand 5G yet, or how massive an opportunity it is.
Qualcomm's NXP acquisition is still a nebulous topic for many.
Most investors haven't necessarily been aware of what Qualcomm was working on in the automotive, networking, and IoT sectors.
If Broadcom doesn't buy Qualcomm now, it probably won't get another chance. (As Qualcomm continues to grow, and EPS outpaces Broadcom's realistic bid range, the likelihood that Broadcom will be able to make a reasonable offer probably starts to move towards zero.)
There is also a pretty good chance that if Broadcom doesn't find a way into the opportunity-rich areas that Qualcomm stands to capitalize on soon, Broadcom might find itself at a very dangerous competitive disadvantage when 5G starts to scale.
Qualcomm now poses a legitimate threat to Broadcom's Wi-Fi and RFFE businesses, and Broadcom would be wise to want to play defense on those two fronts.
The attempt to acquire Qualcomm only makes sense if you're Broadcom though. If you're a Qualcomm investor, it doesn't make much sense at all:
Why would you want to disrupt a company so perfectly poised for growth in the first few rounds of its next 7-10 year growth cycle?
Given its value to Qualcomm, why would you risk jeopardizing the NXP acquisition before it has been approved?
What possible upside is there to pretend-rescue a company that is probably one of the least in need of fixing in the tech ecosystem right now?
In the short term, why attempt to replace Qualcomm's independent and obviously effective board with an unproven, pro-Broadcom board ahead of a hypothetical acquisition?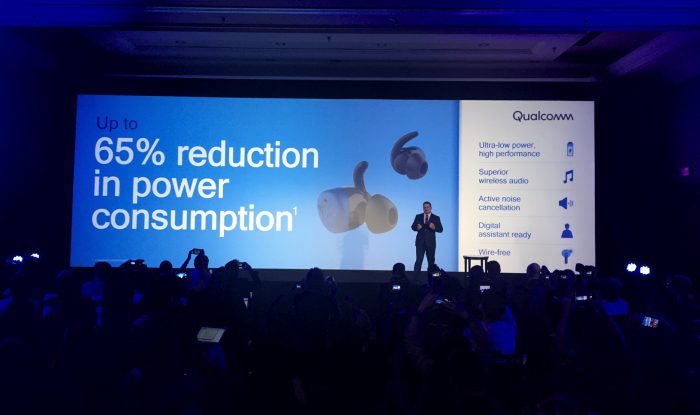 Broadcom's attempts to undervalue Qualcomm and paint it as "ripe for the picking" seem even more off-target today than they did three months ago, to say nothing of Broadcom's original lowball offer of $70 per share. Even if Broadcom managed to raise its bid to something approaching a more reasonable figure, I cannot think of any conceivable scenario in which any investor could make a case for it, based on what is on the near-horizon for Qualcomm. I just can't. Not unless you know nothing about the changes coming to tech world in the next few years.
As far as I can tell, everything I see points to Qualcomm being on a solid path towards growth right now, and tacking to precisely the right winds. Broadcom's aspirations, understandable as they may be, can't really compete against that kind of momentum, and shouldn't be given more consideration than they deserve, especially at such a critical, transformative time for wireless communications and technology on the whole.
UPDATE: Qualcomm has launched an informative little microsite that echoes some of my sentiments and dives much deeper into the numbers than I care to, so you may want to go take a look.   
In closing…
To be fair to tech journalists and fellow analysts who may have missed some of this, or may not grasp the importance of everything I talked about here, I probably wouldn't have noticed any of it if I hadn't already made some of these topics pet projects for the last twelve months or so. For all its contributions to the tech sector, Qualcomm still flies mostly under the radar, and had Apple and Broadcom not made a fuss over Qualcomm last year, my attention would likely still be mostly focused on what Qualcomm's partners are doing, not on Qualcomm itself. The household names: Amazon. Microsoft. Samsung. Asus. Lenovo. HP. Jaguar. Mini. Google. Nest. Sony. Panasonic. Apple. Acura. BMW. Huawei, Oculus, and more… The smart phones, smart speakers, smart cameras, wireless headphones, connected laptops, smart cars, mesh routers, smart homes, and VR goggles they put out. The more clearly-visible ecosystem of technology (and technology providers) that you and I interface with daily. My perspective on the tech world would be more focused on the obvious stories about new voice interfaces, facial recognition, the impending robot takeover, and how cool cars are about to get. There's a lot to talk about there as well, obviously. But I think it's important to also take a long look behind the curtain sometimes, and see what's happening there, away from all the glitter and the pretty shiny lights, because that's where the big moves generally come from – the kinds of moves that can change everything, for the better, and sometimes not for the better. Either way, it's our job to dig and follow up, so here we are.
We'll talk more about some of the cool, shiny stuff I saw at CES next time.
Cheers,
Olivier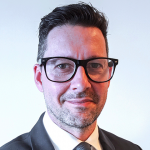 Olivier Blanchard has extensive experience managing product innovation, technology adoption, digital integration, and change management for industry leaders in the B2B, B2C, B2G sectors, and the IT channel. His passion is helping decision-makers and their organizations understand the many risks and opportunities of technology-driven disruption, and leverage innovation to build stronger, better, more competitive companies.  Read Full Bio.