Qualcomm announces new Snapdragon 855 Plus platform for faster multi-gigabit and 5G gaming, AI, and XR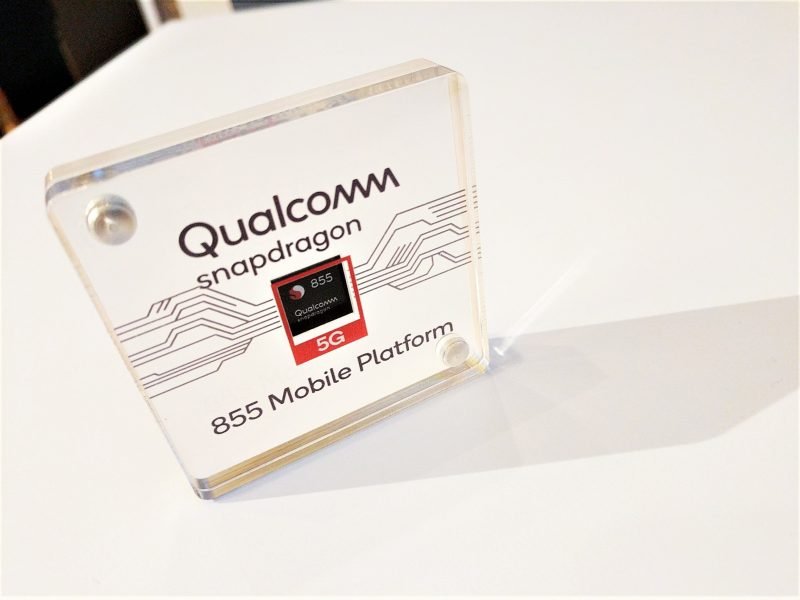 Listen to this article now
Why everyone should pay more attention to the Snapdragon mobile platform.
Last December, I had the privilege of attending Qualcomm's annual Snapdragon Summit in Hawaii. Halfway into the first day, as I struggled to keep up with the endless stream of announcements, spec briefings, and mind-blowing demos, I remember wondering why Apple events still garnered so much media attention (for what turned out to be so little innovation), when everything analysts, journalists, and particularly consumers needed to know about the future of mobile was right there at a Qualcomm event. Day two came and went exactly in the same way, and day three was no different: I walked away equal parts thrilled that the mobile industry (and mobile-adjacent industries like XR, PCs, gaming, and entertainment) was on the brink of a serious inflection point, and frustrated by the fact that most people were not being well served by an Apple-obsessed technology press that somehow failed to adequately cover this far more important event.
And look, I don't want to make this about Apple vs Qualcomm. That chapter is over, and it is time to turn the page – especially since Apple finally agreed to become a licensee of Qualcomm, and future iPhones (presumably in 2020) will will finally be sporting Qualcomm's industry-leading 5G modems. So, at least some balance has been restored to The Force. Having said that, it wouldn't be a terrible thing if more journalists started paying attention to where most of the real mobile innovation is taking place (hint: in the Android space), rather than obsessing over the same old iterative and perennially late to catch up shiny object (sorry Apple). And this is particularly annoying because coverage of one does not preclude adequate coverage of the other: One could easily cover iPhone's newest notches and bezels (or lack thereof – or almost a lack thereof) AND events like the Snapdragon Summit, which essentially announce all of the new capabilities of our favorite technologies almost a year ahead of the rest of the market catches up.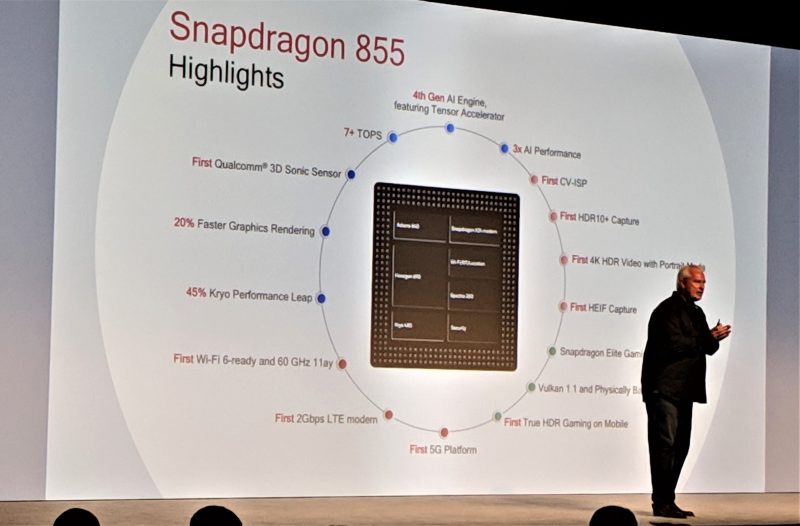 Snapdragon: One mobile platform to rule them all.
At last year's Snapdgragon summit, what I saw blew me away. Top of my list: Real 5G demos ahead of Mobile World Congress; new chipsets and SOCs that performed faster, better, and more efficiently than anything on the market; cinema-quality graphics and sound for mobile gaming; completely wireless AR/VR (now batched as "XR") and seemingly bufferless experiences over a 5G or WiFi 6 connection; 8K quality video over broadband on a mobile phone; built-in AI transforming consumer-grade phone cameras into professional-grade cameras; and fast, slick, cool, always-connected Windows laptops capable of going over 24 hours without having to be plugged into an outlet. And that's just the tip of the iceberg. It is impossible for me to properly distill three days of this into just one paragraph, and there is a lot more that we could (and probably should) be talking about, but the point is that, back in December of 2018, I saw the future of Mobile, and it was clearly built on the Snapdragon platform – and specifically the Snapdragon 855, which every Android flagship phone on the planet was already planning to run on.
Well, fast-forward to this week: Qualcomm just announced an upgrade to the Snapdragon 855. The new Snapdragon 855 is called the Snapdragon 855 Plus, and below are some of the most relevant features that you need to be aware of.
What's new with the Snapdragon 855 Plus (and some stuff that isn't new but might be new to you):
Connectivity:
Multi-gigabit 4G connectivity via Qualcomm's X24 LTE 4G modem.
5G connectivity via Qualcomm's X50 5G modem: sub-6GHz (100 MHz bandwidth, 4×4 MIMO) + mmWave (800 MHz bandwidth, 8 carriers, 2×2 MIMO).
Wi-Fi 6-ready: performance improvements in 2.4 and 5 GHz Wi-Fi bands + 60 GHz-ready for double-digit wireless speed and wire-equivalent latency.
RF Front-End (RFFE): 5G/4G modem-to-antenna solution, QTM052 5G mmWave antenna module, Qualcomm® Envelope Tracking.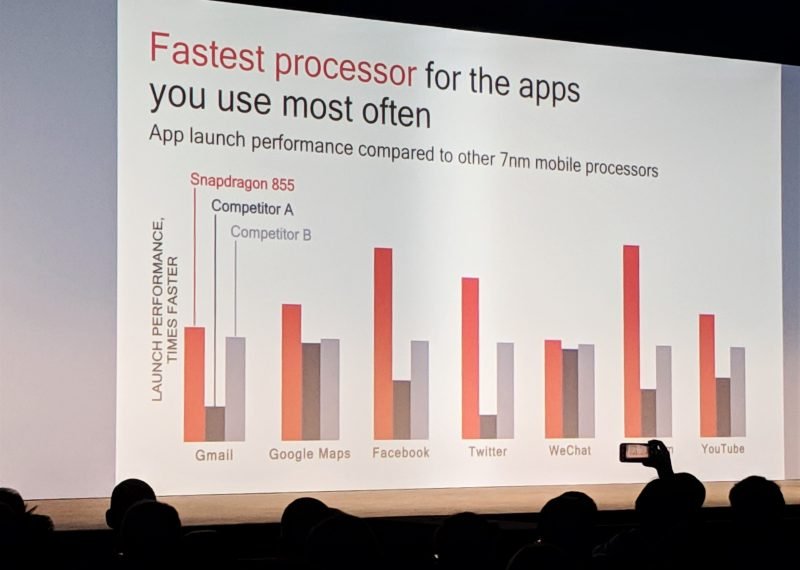 Horsepower:
Snapdragon 855 7nm octacore 64-bit architecture
Qualcomm® Kryo™ 485 CPU Prime core. NEW: clocking speeds up to 2.96GHz (vs 2.84Ghz in the original 855).*
Qualcomm® Adreno™ 640 GPU. NEW: 15% improvement over the previous version.**
Hexagon™ 690 Processor, Hexagon™ Vector eXtensions (HVX), Hexagon™ Tensor Accelerator, ® Hexagon™ Voice Assistant, and All-Ways Aware™ technology.
4th generation multi-core Qualcomm® AI Engine: Total capacity of more than 7 trillion operations per second (7 TOPs) for dedicated and programmable AI acceleration.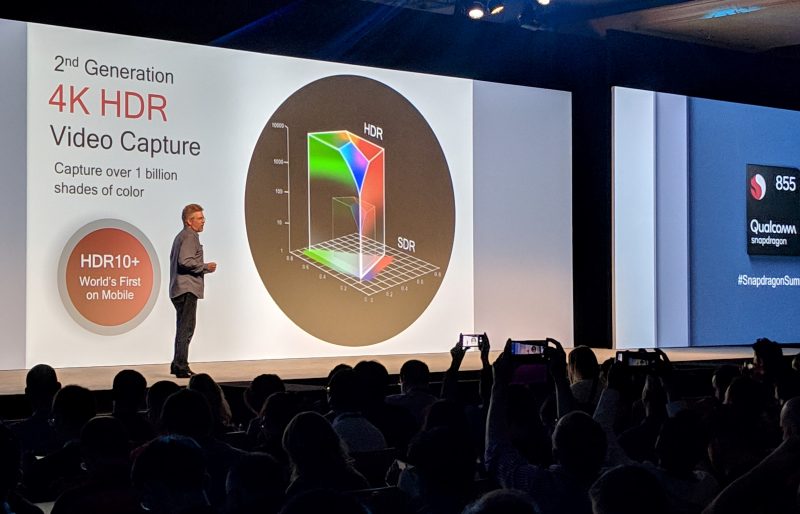 Video and camera capabilities:
HDR10+ mobile video capture and playback for imagery with increased contrast and detail.
4K HDR Video Capture with Portrait Mode (seriously good bokeh) to capture cinema-grade videos, with 10 bit-color depth and Rec. 2020 color gamut that can capture over 1 billion shades of color. Also: 480fps HD capture for unlimited slow-motion capture, Multi-frame Noise Reduction (MFNR) software for sharp color photos in low light conditons, and 4K quality video playback.
Computer Vision ISP (CV-ISP): real-time object recognition, segmentation, and replacement to allow users to isolate and swap out backgrounds and objects in real-time. (One of my favorite features. This is INSANELY impressive.)
Hardware Accelerator for HEIF and HEVC image formats lets your device store photos and videos half the file size, store multiple images and video in the same file and store the corresponding computer vision data. (I like this a lot too.)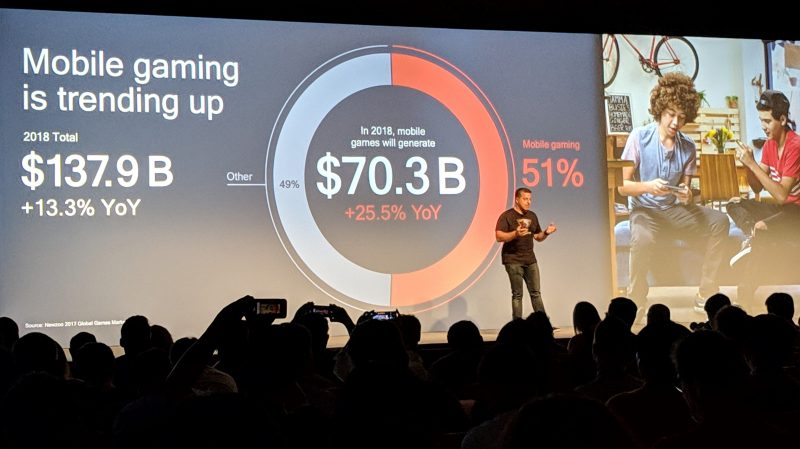 Gaming:
Adreno™ 640 GPU and HDR Gaming.
Vulkan 1.1 Graphics Driver (20% more power-efficient than Open GL ES) to enhance the 855 platform's Elite Gaming Experience, Game Jank Reducer, Game Fast Loader, and Game Anti-Cheat Extensions.
Physically Based Rendering: mimics the real-life look, feel, depth, and material, of objects for more realistic graphics.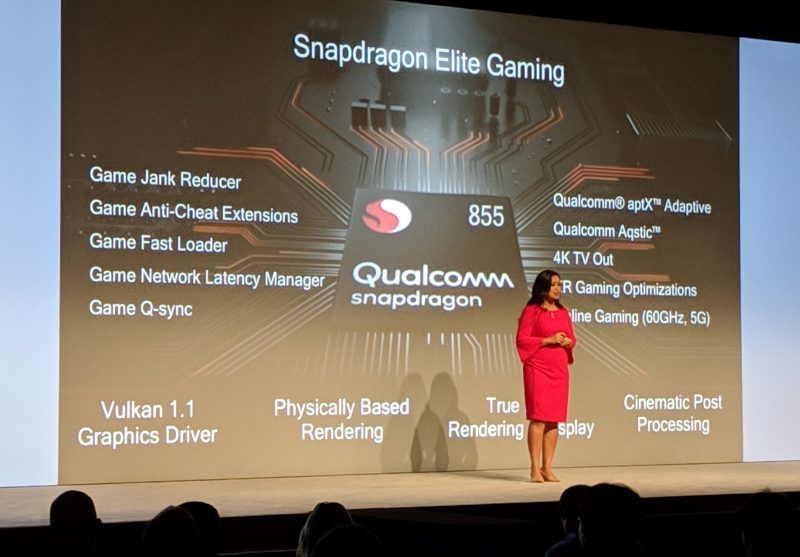 Sound:
aptX Adaptive for robust, smooth, dynamic, wireless audio performance. (I have two sets of aptX headphones, and I love them so much that they have ruined all non-aptX wireless headphones for me.)
AI, voice controls, and security:
Hexagon™ Voice Assistant accelerator: supports 2 wake words simultaneously. Also supports Google Assistant, Amazon Alexa, Baidu, and Cortana.
Qualcomm Aqstic: Hardware-based voice assistant accelerator for always-on echo-cancellation and noise-suppression. Up to 4 mic far-field support for better voice recognition in less-than-ideal noise conditions. (Qualcomm is doing some very impressive work here.)
Qualcomm® 3D Face Recognition: 3-camera system captures a 3-dimensional image of your face. (vs the less precise 2-dimensional face scans that other platforms sometimes offer. Ahem.)
Qualcomm® 3D Sonic Sensor fingerprint technology: uses sound to scan the pores of the user's finger for a more accurate and faster, 3-dimensional read.
XR:
Supports XR headsets for faster, smoother, richer, and more immersive XR experiences. For now. (I expect the XR section to have a lot more bullets come December's 2019 Snapdragon Summit.)
Timing: The Snapdragon 855 Plus will be available H2 2019.
A couple of footnotes about the 855 Plus' upgrades:
* Re: "prime core" performance improvement – The Snapdragon 855 Plus is still an 8-core, 7nm SoC. Initially, that kind of 8-core architecture was split up into two categories: 4 big cores designed to handle heavy workloads (higher clock rates and higher power consumption), and 4 small cores for lighter workloads (slower but more power-efficient). The Snapdragon 855 cleverly took that big and small architecture, and split it into three categories instead of two: 1 prime core, 3 big cores, and 4 small cores. Qualcomm engineers did that by jacking up one of the 4 "big" cores and turning it into a "prime" core. The result was: an SOC with 1 supercharged A76-based core (2.84GHz), 3 big A76-based cores (2.42GHz), and 4 smaller A55-based cores (1.8GHz). The Snapdragon's 855 Plus's announcement only refers to an improvement in that one supercharged prime core. It makes no mention of improvements in any of the other 7.
** Re: GPU improvements – The announcement about the Adreno 640 GPU's 15% improvement is a bit light on details, but if I were to guess, I would say that the 585MHz clock rate of the original Snapdragon 855 may have been boosted to somewhere around 670-675MHz. I will try to get more clarity on that.

A final word about why you absolutely need to get on the Snapdragon Summit train in 2019:
I don't mind beating a dead horse when it matters (and it matters a lot in this case), so let me say it again: IF you want to know where the mobile industry is going BEFORE anyone else in your office building, neighborhood, professional network, and industry does, don't wait until Apple, Samsung and Google's autumn announcements. Don't even wait for CES and Mobile World Congress (usually held in Q1 of every calendar year). Get a jump on everyone by paying attention to the Snapdgragon Summit every December: Everything of importance that will begin to be announced at CES, Mobile World, and at device-maker events the following fall, Qualcomm showcases first at this one event.
You might want to go ahead and set up your Google Alerts and Twitter feeds to automatically grab #snapdragonsummit posts and coverage now, so you won't accidentally miss them later. Hopefully, I will be covering it live again this year, so you may want to follow me on Twitter if you don't already (@OABlanchard).
Futurum Research provides industry research and analysis. These columns are for educational purposes only and should not be considered in any way investment advice.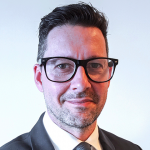 Olivier Blanchard has extensive experience managing product innovation, technology adoption, digital integration, and change management for industry leaders in the B2B, B2C, B2G sectors, and the IT channel. His passion is helping decision-makers and their organizations understand the many risks and opportunities of technology-driven disruption, and leverage innovation to build stronger, better, more competitive companies.  Read Full Bio.