Pixel 3, Home Hub, and Another Privacy Fail: Google's Wild Roller-Coaster Week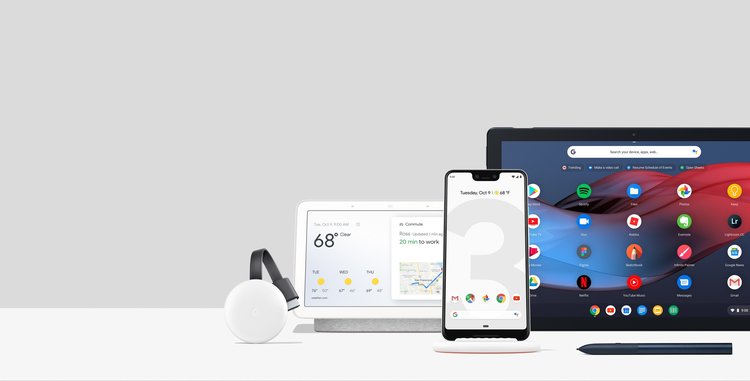 Listen to this article now
Pixel 3, Slate, and Home Hub: What this week should have been about.
What a week!… Especially if you are Google. It started simply enough, with the October Google event (perhaps more than ever fashioned after the "Apple event"): The much anticipated (yet overly leaked) Pixel 3 announcement, equally anticipated updates to Google's Smart Home ecosystem, and Google's new tablet laptop, called Pixel Slate. Pixel was well received (I will likely make it my next phone), Google's new Home Hub display also appeared to be a hit, and Slate received mixed reviews (most of the complaints focusing on its keyboard's perhaps less-than-ideal rounded key design, at least for some. If you missed it, here is a quick video recap:
What I liked and didn't like:
I liked the Pixel 3's specs, especially the spam-phone call-fighting AI feature, predictably super solid camera, blistering fast modem, impressive battery autonomy, and overall minimalist design. What I didn't like about Pixel are the notch (if I complain about it when Apple does it, I have to be fair and complain about it when other handset makers do it), and the absence of a phone jack. I am also a tiny bit disappointed that Pixel 3 is built around Qualcomm's Snapdragon 845 SOC and not the newer Snapdragon 855 SOC, which Samsung's Note 10 will presumably be sporting next year. (Am I being unreasonable, since the 855 hasn't even been released yet? Yes. Guilty as charged. And yet, here I am, dealing with the disappointment all the same. Note to self: Must. Adjust. Expectations.) Fact is, the 845 is the same groundbreaking mobile platform powering the Note 9, so Pixel 3 seems somewhat more caught up to the competition than Pixel 2 was a year ago, and that's good news.
On the Google smart home front, I like the design and concept of the Home Hub. It's slick, it does what it needs to do, and all of the features you would expect from it are there. It's just that I have a hard time getting excited about what seems to me just a retasked tablet with an enhanced mic/speaker. I know, I know… there's more to it than that. I see the value for people who are serious about building the coolest possible connected home experience… I just don't think I am there yet, and nothing about the Home Hub inspired make 2019 the year of the Blanchard connected home. No complaints other than that I'm not inspired by it. It doesn't really seem to solve a problem for me that a $9.99 stand for my tablet already can. Fell free to disagree in the comments.
As for Pixel Slate, look… It looks like a great device, the specs are on point, and Google needed to spruce up its Chrome ecosystem, but… I didn't exactly fall in love with it. On the keyboard design, I think it's going to be one of those love it or hate it thing: Some users will love it. Rabidly. Other users will hate it, equally rabidly. I applaud the risk Google took with the bold design though, and I made sure to check the "differentiation by design" box on my marketing checklist before opening my browser today. Overall, it's light, it's packable, I like the all-day battery and the 2 hours on a 15 minute charge feature, and the price isn't bad. I can easily check every box on the product management checklist and give it two thumbs up, but with a pretty saturated market already, I can probably find similarly priced always-connected laptops with much longer battery life, and more powerful tablet laptops. Perhaps Google's shoot-for-the-middle strategy here is a solid one, but I can't tell yet if it will be enough to entice consumers to ditch their Microsoft Surface (including the Surface Go), or their favorite travel laptops. We'll have to wait and see. The Chrome OS is pretty hot tough, so it definitely has that going for it. As a final observation, I like Google's increasingly cohesive Apple-like ecosystem approach, blending mobility, productivity, entertainment, and smart environment applications together under one umbrella. It isn't quite there yet, but I like where this could be going.
Overall, I was a bit turned off by how Apple-like the scripting of the product introductions was, right down to its overuse of magniloquent adjectives and flowery hyperbole. I wish Google felt confident enough in its own brand identity to keep its presentation from becoming a copy of a copy of a copy of what even Apple doesn't even do all that convincingly anymore. I was also hoping to be as excited about about Google's 2018 announcements as I was in 2016, and I am sorry to say that I was not. The products are a lot better today, no question about it, but the sense of excitement I felt for Google's big push in 2016 was simply not repeated this year, and that's a shame. It is also a marketing and product design failure, in my opinion, and if I worked at Google, I would probably take a closer look at that and think about making some changes for 2019. Rationale: Excitement sells. Boredom doesn't. It isn't enough to make your products good; you have to make them indispensable.
But then, other news about Google all but erased the post-#MadeByGoogle event's product reviews and influencer validation.
Google's otherwise solid start to what should have been very good week was stopped in its tracks by news it had far less control over, unfortunately.
First came the news that the data of potentially millions of Google users was left vulnerable to third parties, which is never good, particularly for companies like Google, Facebook, Amazon, Apple and Samsung, which consumers already view with suspicion and trust less and less with every passing week. It was Google's turn to fail at the data privacy wheel, and the term "breach" somehow inserted itself into the story, which is probably the worst word in the vocabulary for any tech company at this point. As it turns out, the breach wasn't so much a breach as it may have simply been an unaddressed vulnerability… and a cover-up, maybe.
Per The Verge's Russell Brandom:
"The vulnerability itself seems to have been relatively small in scope. The heart of the problem was a specific developer API that could be used to see non-public information. But crucially, there's no evidence that it actually was used to see private data, and given the thin user base, it's not clear how much non-public data there really was to see. The API was theoretically accessible to anyone who asked, but only 432 people actually applied for access (again, it's Google+), so it's plausible that none of them ever thought of using it this way."
Whatever the problem really was, or its actual impact on users and their data, the story was out, it was poorly managed by Google's PR team, and the result is that what stuck in the public's mind were a) Google was breached, b) Google tried to hide the breach, and c) Google+ will shut down because of it. You don't have to be a corporate communications pro to conclude that none of these three points belong in Google's net-positive brand reputation column.
Part two of this cascading PR disaster is Google's liability with regard to regulators, legislators and users. As news of "the breach" that wasn't matured into the far less relevant "death of Google+" news item, a new wave of bad news hit Google: Google was being investigated by virtually anyone with gavel, a badge or legal representation. Here is a handy piece from Business Insider that lists some of the early players: Germany, Ireland, Connecticut and New York, and G+ users. I expect there will be more.
Also this week was this little gem, which perhaps added some unnecessary mass to the general sense that Google hasn't exactly cleaned up its act with regard to data privacy and potentially questionable business practices. Although Google avoiding 3.3 Billion Pounds in fines in that case of alleged data privacy violations is a legal win for Google, it isn't exactly a great golden PR moment, particularly given the timing of the announcement. Let's also not forget that just a few months ago, Google ran afoul of Europe's antitrust laws and was fined $5 Billion dollars.
In closing: How Google's pretty great week became Google's not-so-great week.
Long story short: What should have been Google's very big Pixel and #MadeByGoogle week tripped all over itself to end up a snowballing muddled mess of data "breaches," alleged corporate cover-ups, being forced to collectively relive the failure of Google+, a new wave of US and EU investigations into Google's business practices, the looming threat of massive fines, and more reasons to distrust Big Tech, namely Google. I may not technically be a marketing guy anymore, but generally, spending one day trying to convince people to buy your connected devices and install them all over your home, and the next four days having to explain why a) you still can't be trusted with your users' data and b) can't be trusted to notify your users when their data and privacy may have been compromised, is not the best way to convince millions of consumers to buy your products and use your services.
Don't get me wrong: I love what Google is trying to do here. I like the ecosystem. I like the devices and the capabilities. I like where it could all go… But unless Google can prove to consumers that it can be trusted with their data and their privacy, it will not ultimately succeed. I will even take this point a step further and suggest that unless Google works to become the most trusted tech company on the planet, it will not succeed. If Google really wants to embed itself into the fabric of our lives, from emails, texts, calls, and video to social networking, banking, health management, home automation, and data security, its identity must be entirely rooted in absolute user privacy and trust. Google must become to trust and privacy what Apple used to be to innovation and design. Am I shooting too high? No. I don't think so. Do I think Google can do it? Yes. I think it can. Not without difficulty, and not without making some pretty fundamental changes to its current model and culture, but yes. More importantly, I think it must. As technology becomes increasingly commoditized and similar across brands, the only way for Google to ultimately win in the consumer tech space is to be more trustworthy than everyone else, and by conspicuous margins. That's the real play.
I am still going to upgrade to the Pixel 3 though, and take a closer look at the Slate, and perhaps ponder Home Hub a little more. The ball is in your court, Google. Do better. I know you can.
Cheers,
Olivier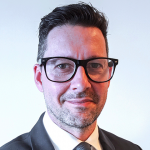 Olivier Blanchard has extensive experience managing product innovation, technology adoption, digital integration, and change management for industry leaders in the B2B, B2C, B2G sectors, and the IT channel. His passion is helping decision-makers and their organizations understand the many risks and opportunities of technology-driven disruption, and leverage innovation to build stronger, better, more competitive companies.  Read Full Bio.