Nutanix Xi Frame Extends DaaS, Offering Flexibility for Hybrid Cloud
Fred McClimans
/ May 16, 2019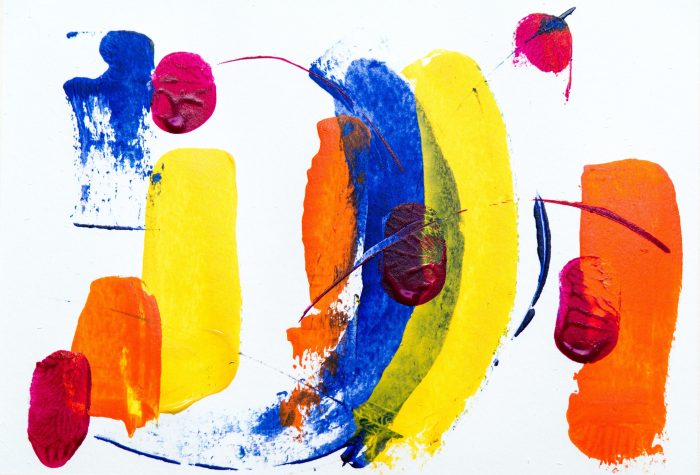 "May 8, 2019 – Nutanix, Inc. (NASDAQ: NTNX), a leader in enterprise cloud computing, today announced the continued evolution of its offerings across private and public clouds, further making multi-cloud computing a reality for its customers. With today's news Nutanix is extending its Xi Frame desktop-as-a-service (DaaS) solution from the public cloud to the private cloud, enabling the delivery of apps and desktops in a true hybrid cloud environment." Read the full press release.
Nutanix Xi Frame Extends DaaS Offering – What It Means for Hybrid Cloud and Desktop Virtualization
Analyst Take: This is an interesting announcement from Nutanix, and one that hits two different trends: Hybrid cloud and desktop virtualization. We've talked in the past about the value proposition of hybrid public/private cloud implementations. The reality is that most enterprises today, with the exception of "born digital native" organizations that have no legacy technology infrastructure, and are faced with the reality of existing private cloud/on-premises investments and applications that cannot or should not be abandoned for the cloud.
Beyond existing investments, some applications are just not designed to work well in the cloud, while others have data security and compliance issues that favor private/on-premises solutions.
So, while adoption of the cloud is growing incredibly fast—and fueling Amazon's AWS, Microsoft's Azure, and IBM's Cloud growth—most organizations operate in a hybrid environment of legacy on-premises systems and cloud-based services.
In fact, research we published in early 2019 found that 81 percent of enterprises currently use a combination of public/private, on/off-premises solutions, with a third planning to actually increase their private on-premises investments. That report, Data Serving and Computing: the Hybrid Value Proposition can be downloaded here.
As for virtualization, the use of virtual desktop infrastructure (VDI) is on the rise. VDI allows enterprise users to access cloud-based applications through any web browser as if the applications were resident on their laptop or desktop computer. The real value of VDI is in the ability to offer ANY application to be run on ANY computer from ANY location—and data security is another, btw—as data does not need to reside on the local computer.
So what's the deal with the Nutanix Xi Frame announcement? They've taken a previously off-premises offering (available on AWS and Azure, for example) and extended it to private, on-premises data centers. It may not seem like a big deal, but the ability to have one management and application delivery system spanning public and private clouds is a good step, and one that offers solid flexibility for the 81 percent of enterprises looking to simplify their hybrid cloud operations.
Futurum Research provides industry research and analysis. These columns are for educational purposes only and should not be considered in any way investment advice. 
Check out my recent articles:
SAS Global Forum 2019 Event Recap: Innovation to Improve Decision-Making
AWS Blockchain as a Service: Blockchain Without the Overhead
Nutanix Delivers Karbon Kubernetes for the Enterprise

Fred is an experienced analyst and advisor, bringing over 30 years of experience in the digital and technology markets. Most recently, Fred launched the equity research team at Samadhi Partners and provides marketing strategy through the Wasabi Rabbit digital agency. He previously served as an EVP and Research Vice President at HfS Research, launching its Digital Trust practice and coverage of emerging "trust-enabling" technologies. Fred previously founded analyst firms Current Analysis, a global tech-sector competitive intelligence and market advisory (acquired by PDM), Decisys, an analytical consultancy (acquired by the Burton Group/Gartner), and the Aurelian Group. Fred's analyst and consulting experience also includes Gartner and E&Y, with technology experience at Newbridge Networks' Advanced Technology Group (now Alcatel) and DTECH LABS (now part of Cubic Corporation).

Fred studied engineering and music at Syracuse University. A frequent author and speaker, Fred has served as a guest lecturer at the George Mason University School of Business (Porter: Information Systems and Operations Management), keynoted the Colombian Associación Nacional De Empressarios Sourcing Summit, served as an executive committee member of the Intellifest International Conference on Reasoning (AI) Technologies, and has spoken at #SxSW on trust in the digital economy. His analysis and commentary has appeared through venues such as Cheddar TV, Adotas, CNN, Social Media Today, Seeking Alpha, Talk Markets, and Network World (IDG).

Latest posts by Fred McClimans (see all)