New Products at Dell Technologies World: Intelligence Everywhere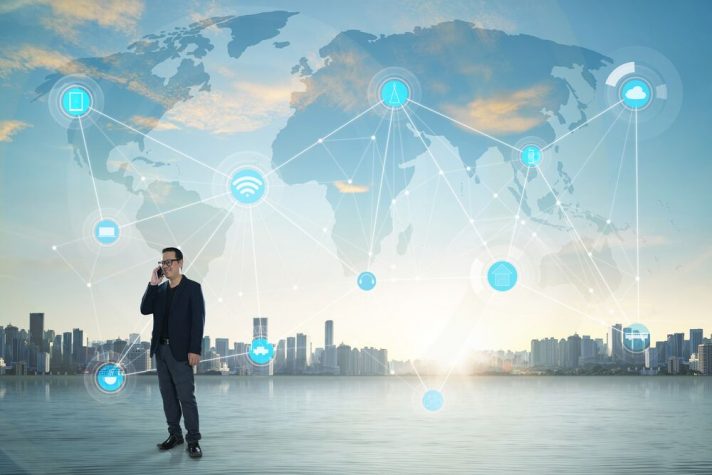 Listen to this article now
If day one of the Dell Technologies World focused on partnership, it's clear day two focused on products. While many of our readers here may associate Dell with laptops and processors, it's clear from all of the new products at Dell Technologies World that Dell is trying to change that image. It wants to be a global name in artificial intelligence (AI) and machine learning (ML), and it's working to create the hyperconverged infrastructure to become a one-stop-shop for anyone bringing AI and ML into their businesses.
During the day, there were tons of products highlighted. Honestly, many of them were advanced versions of previously existing ones. I don't want to get into a game of alphabet soup with all the numeric variations because I don't think that will be meaningful for most of you. Instead I'll focus on the primary purpose behind the new products at Dell Technologies World and how they apply to modern business in digital transformation.
Leaning into Machine Learning and Artificial Intelligence
With a clear understanding of today's focus on big data and real-time analytics, Dell unveiled two additions to its Dell EMC PowerEdge servers. Basically, these upgrades increase the speed flow of information, allowing for even faster processing of database analytics, and even more responsive databases for business-critical applications.
Ok, so—what does that mean? We've talked a lot about the IoT and edge computing—how the huge increase in information coming into the digital space, largely in real time—is forcing the global tech world to find new and faster ways to process data. In the past, the cloud was the answer. But now we know the cloud itself isn't enough to manage the vast amounts of data, especially at the speeds needed for connected cars, such as those discussed yesterday, being created by Ford. Dell's EMC PowerEdge is working to earn—or keep, depending on your standpoint—its place as the global leader in edge processing. The two enhancements were part of that playbook.
Additionally, Dell introduced a next-gen PowerMax storage solution, which takes predictive analytics to a new level. The machine can make 6 billion autonomous decisions based on 40 million data sets a day. No, you didn't read those figures wrong. And those are the kinds of advancements that make AI in marketing, business, security, the military—pretty much anything—so efficient and powerful.
Hyperconvergence on Overdrive
Before we get mixed up in a bunch of marketing buzzwords, let's get on the same page about hyperconvergence. Basically, in an age when companies are using as-a-Service and cloud providers over traditional data center applications, there's a need for a way to easily manage them. Hyperconvergence is a framework that combines things like storage, networking, and computing into a single system.
Dell EMC has already become the leader in hyperconverged architecture, with 145 percent increase in global revenue in 2017. What Dell unveiled on Day 2 was a series of systems to make Dell EMC even more advanced. This includes things like processors, accelerators, and 25 GB/second networking connectivity. Basically, they're turning up the volume to keep their market segment happy, ensuring they're still the fasted and most reliable hyperconverged infrastructure (HCI) provider in the arena.
A second way they're ensuring dominance in HCI is through its Dell EMC VxRack SDDC cloud platform. Take away all the letters, and we're talking about a foundation for companies to build and use multi-cloud solutions with even better integration, automation, and serviceability. Essentially, they're making sure they're relevant in all aspects of the cloud game. For the full list of hyperconvergence-specific upgrades, click here.
Up and Up with New products at Dell Technologies World
Like I said—not all of the new products at Dell Technologies World were in fact brand new. Some were variations of existing products, including the Wyse 5070 thin client, which is Dell's most versatile thin client ever, featuring more than 1,600 configurations. Why is that big? Because that means companies aren't stuck purchasing and supporting tons of different computer systems. They can stick to one and find the exact variation they need—no more, no less—for each employee. I'm telling you: simplification, compatibility, speed, and efficiency. That's what Dell Technologies World Day two was all about.
Was there a huge "shocker" of an unveiling? No. Was there a magic moment that took everyone's breath away? No. But there was a clear and consistent message throughout all the new products at Dell Technologies World; I believe Dell is focused on delivering a series of products and services that enable digital transformation and the incorporation of emerging technologies including machine learning, AI, augmented and virtual reality and more. This week's launch validates my beliefs and shows positive progress toward having the right product mix to help companies execute the technological components of their digital transformation efforts.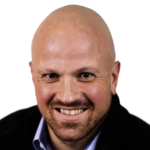 Daniel Newman is the Chief Analyst of Futurum Research and the CEO of The Futurum Group. Living his life at the intersection of people and technology, Daniel works with the world's largest technology brands exploring Digital Transformation and how it is influencing the enterprise. Read Full Bio