Mobile World Congress 2019 Preview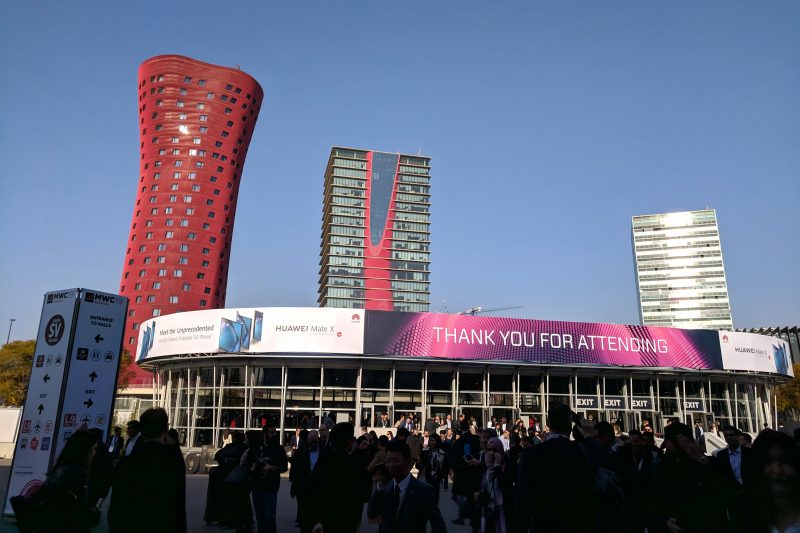 Listen to this article now
Let's do a quick Mobile World Congress 2019 preview before the show officially kicks off, shall we? Here are my top predictions for this year's event:
1, 5G-everything… but buyer-beware.
2. AI-Inside.
3. Foldable phones, fake AR glasses other gimmicks will dominate press coverage even though they probably should not.
4. Connected vehicles will become a much bigger part of the mobile ecosystem starting this year.
5.Gaming phones are about to get very good
5G-everything… but buyer-beware.
After years of hearing about 5G, and reading about all that it will do, and the transformation it will usher, what it will do for the IoT and IIoT, and on and on and on, 2019 will mark the start of the  world's first commercial 5G deployments. What better place for every company in the world to start showcasing their very own slices of the big 5G pie than #MWC19? What will be most interesting though (at least to me), isn't so much what 5G products and services will be showcased at the event but rather what non-5G, fake-5G, and 5G-adjacent 4G products and services will be pitched to the market as legitimate 5G offerings. The fight to clarify what 5G actually is (versus what it isn't) is going to be pretty fierce this year, as handset makers, operators, and service providers fight for position and for hearts and minds, and stop at nothing to be in the 5G game even if they aren't actually in the game. Yes, this is annoying. Yes, this is confusing. Yes, the Futurum team will do what it can to shed some light on this and help you sift through all 5G BS with minimal effort.
Fake Gs aside, 5G and the future of connectivity will be the central theme of the show this year, and technology leaders from HPE, Microsoft, Qualcomm, Intel and Huawei to Nokia, Xiaomi, Sony and Samsung will show us what the transition from 4G to 5G will look like over the next 12 to 24 months. And that is exactly what this show will ultimately be about, by the way: The transition from 4G to 5G. Don't expect this year's MWC to showcase what a fully-mature 5G ecosystem will look like. The kind of post Release-16 connectivity we will experience in a few years is not what this first phase of 5G deployments is about. For now, themes you will hear about with regards to 5G-driven technology improvements in 2019 will touch on millimeter wave and blistering fast download speeds for mobile users, unleashed productivity in the workplace, edge-cloud deployments for the enterprise, the expansion of RPA (robotic process automation) and IIoT capabilities, AR/VR improvements, so-called "last mile" products (like Nokia's 1GB/s Fastmile 5G gateway), smart cities, smart infrastructure, and smart/connected vehicles. Basically: Everything we are already familiar with, only faster. The fundamental transformation of our technology ecosystem that Release 16 promises to usher won't really be featured at MWC for a few years still. There is no downside to this. Slowly easing into what 5G will bring instead of diving into the deep end of the 5G pool is probably best.
Also, look for 5G-adjacent improvements in connectivity. At the top of that list is the new super fast Wi-Fi 6 standard. It may keep a low profile at the show, but its blistering speeds make it one of this year's most important connectivity improvements featured at #MWC19.
AI-Inside
This homage to Intel's famous slogan is Daniel Newman's brainchild, and it's pretty spot-on. Artificial Intelligence is being injected into everything now, and I will be surprised if any product at the MWC show doesn't have some kind of AI built into it. Several reasons for that: 1) AI is cool, and who doesn't want smart products? 2) Breakthroughs in silicon have made the miniaturization of AI functionality mainstream in the last couple of years, to the point that AI really can be built into anything big enough to house a chip, a sensor, and a power supply. 3) A preponderance of no-drama reference designs have made the incorporation of AI functionality into connected objects pretty easy to achieve for pretty much any device maker. All of that to say that if AI is easy to put into pretty much any connected device now, why wouldn't you? AI is the hottest new app, and as such, it will be omnipresent at this year's show.
An important detail to remember, however, is that AI doesn't necessarily refer to voice interfaces and digital assistants like Siri or Alexa. AI also powers computer vision, camera intelligence, smart mics and speakers, power management, and loads of other nonverbal features. (In case you didn't know, your smartphone, your smart speaker, your smart TV, your smart thermostat, your smart refrigerator, and your smart/connected car all have a lot more built-in AI capabilities than you may realize. Samsung's new S10 phone's ability to adjust its settings automatically when it detects that you are taking a picture of food rather than a picture of a book cover is an example of the sort of ubiquitous machine intelligence that pretty much every device at MWC will showcase, so expect to hear a lot about that.
Folding phones, fake AR glasses other gimmicks will dominate press coverage even though they probably should not.
You are going to hear a lot about foldable devices this year.
A lot.
So, listen… I am not a luddite, a pessimist, or a buzzkill, so don't take this the wrong way… but I am not at all excited about foldable devices. I just don't see the point of them. And maybe the fact that used to be a product manager has made me a little more critical about a product's purpose than the average analyst, but… purpose does matter. A product has to have a compelling reason for existing, and every feature on that product must as well. And when I see folding phones and tablets, the question that keeps nagging at me (and that no one has managed to answer to my satisfaction yet) is why?
Don't get me wrong: Folding screens and devices are a monumental engineering achievement. This isn't an exaggeration. The folks who managed to pull off this crazy hat trick just about deserve a Nobel prize for their ingenuity… but as a commercial feature on a commercial product, I don't see a use for it. Are we supposed to wear our phones around our wrists like bangles? Are we supposed to fold them until they match the dimensions of a fat Mont Blanc pen? Will folding phones double as book-ends… for… books?
Anyway, folding phones are here, they are going to cost a lot more than non-folding phone, and every handset maker who has invested in their development will put massive amounts of money behind their promotion, and that's just one of the things #MWC19 will blast out to consumers all day, every day, until seventy gazillion impressions have been recorded. It is what it is.
The other craptastic technology I expect will make a lot of waves at this year's show will be a new subset of AR glasses – generally referred to as "AR glasses" – that are absolutely not AR glasses. Again, I hate to be the bearer of bad news, but just as fake 5G isn't 5G, fake AR glasses aren't AR glasses. And yet, a sizeable chunk of connected glasses at MWC will be pitched as AR glasses even though they have literally zero AR functionality built into them. A few examples: Eyeglasses equipped with built-in Bluetooth mics and speakers are not AR glasses. (No, stereophonic sound is not AR. It isn't even AR for your ears.) Eyeglasses that project the contents of a basic screen onto the inside of the lens might qualify as holographic glasses, or smart glasses, or connected glasses, but they are not AR glasses either. For AR glasses to actually be AR glasses, they must offer actual augmented reality capabilities, not just BT connectivity or a rudimentary HUD. Rule of thumb: If your "AR glasses" don't let you play Pokemon Go, or don't let you overlay virtual objects onto the physical world, they are not AR glasses.
Newsflash: AR glasses are coming, but this year, the most you can hope for are AR goggles (like Microsoft's impressive Hololens 2): Much bigger, fatter, heavier than anything that would ever qualify as "glasses," and probably tethered to some kind of auxiliary device with a cable. Functional AR glasses built into form factors that could pass for eyeglasses or sunglasses do not yet exist. That won't stop device manufacturers from selling their very very very transitional products as such though, so be on the lookout for that.
Connected vehicles will become a much bigger part of the mobile ecosystem starting this year.
I know: It's a little weird to be talking about cars at Mobile World. MWC is supposed to be a mobile phone show, not an auto show. And yet, here we are: As connectivity injects itself into every device and environment we interact with, cars have become one of the most exciting new frontiers in mobility. Entirely new mobile platforms, connectivity standards, and silicon are being developed for the automotive market, and the combination of connected and smart vehicle technologies could make automotive mobility the biggest MWC subthread of the next decade. The category is still pretty new at MWC though, so this year, expect automakers and automaker-adjacent technology providers to start taking up more floor space. It may also help to think about mobile technologies in cars as two separate worlds: 1) Smart connectivity, in which cars use mobile technologies to interact with other vehicles (V2V), surrounding infrastructure (V2I), and pedestrians (V2P); and 2) in-vehicle connectivity that is exclusively focused on passenger entertainment, in-vehicle WiFi and Bluetooth interfaces, and other content and communications-based functionality.
Gaming phones are about to get very good
This might seem a little out of left-field, especially compared to more obvious mobility trends like the ones covered so far, but mobile gaming is about to become a lot more mainstream than it has been. I don't want to reveal too much today because this topic  deserves a deeper dive, but look… Mobile gaming is a lot bigger than you think. Last year, it actually surpassed traditional gaming (consoles and PC) for the first time, and the mobile industry has taken note. (They already knew how mobile gaming was trending before last year, but I digress.) The point: Mobile gamers want phones with more game-friendly specs, and for the first time, handset makers and platform developers are seeing legitimate demand and at sufficient a scale to warrant the production and release of phones designed for gamers. (Sort of like what Alienware did in the PC and laptop space, but in Mobile.) Add to this some pretty solid advancements in chipsets, graphics capabilities, power management, AI, connectivity, and even sound, and what we find ourselves in the middle of is a perfect storm of demand, technical capabilities, and willingness by handset makers to take a chance on serious mobile gaming. So while this isn't necessarily as hot a theme yet as folding phones, I think 2019 is the year we start seeing a bifurcation between standard consumer phones (with emphasis on very advanced camera features and slick form factors) and gaming phones (with emphasis on gamer-friendly specs but noticeably thicker form factors). Also be on the lookout for near-PC-quality mobile games being announced in the coming year, and perhaps a handful even being demoed at the show.
Okay, that's it. Next time you hear from me, I will be covering the actual show and reporting on what I see there. For up-to-date reports, impressions and insights from the show, you may want to check out my Twitter feed (@OABlanchard, in case you forgot).
Cheers,
Olivier
Futurum Research provides industry research and analysis. These columns are for educational purposes only and should not be considered in any way investment advice.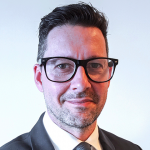 Olivier Blanchard has extensive experience managing product innovation, technology adoption, digital integration, and change management for industry leaders in the B2B, B2C, B2G sectors, and the IT channel. His passion is helping decision-makers and their organizations understand the many risks and opportunities of technology-driven disruption, and leverage innovation to build stronger, better, more competitive companies.  Read Full Bio.