Microsoft's 2-year, $500M bet on startups, and why 2018 is still a very good time to be an entrepreneur.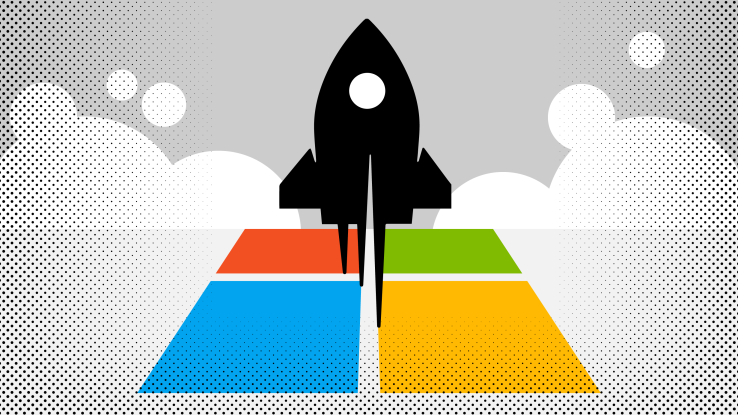 Listen to this article now
Daniel Newman, Shelly Kramer and I were having a discussion about entrepreneurship the other day, and it boiled down to properly defining the term. (A lot of people throw it around pretty loosely these days.)
1. The Pure Entrepreneur: One way to look at it is that if you work for someone – if you're an employee – and you use your position and access to funds to build a whole new business within that employer's business, you aren't really an entrepreneur. You share traits with entrepreneurs, you may eventually evolve into an entrepreneur, but you haven't quite become one yet. To be an entrepreneur, you have to be your own boss, and build your company from scratch. (Having partners is okay if they're entrepreneurs too, obviously.)
2. The In-House Entrepreneur: Another way to look at it is that while pure entrepreneurs strike out on their own, some entrepreneurs embed themselves into companies that will provide them with a platform for their entrepreneurial aspirations: Instead of having to raise funding and build an org from scratch, they find a home in an innovation-friendly corporate ecosystem that will provide them with access to the funding and resources they need to build a business faster. It's a different form of entrepreneurialism. A hybrid of sorts. It also fits in well at companies like Amazon and Google, which constantly challenge themselves to build new businesses within the broader umbrella of their overarching brand.
3. The Client/Partner Entrepreneur:  And then there's a third model, and it falls somewhere in between. In this model, pure entrepreneurs steer themselves towards islands of patronage, where they can take advantage of a large company's ecosystem of resources and funding but remain mostly independent. These can take on many forms, from investment programs and startup accelerators to startup community hubs, and the range of partnerships and programs keeps expanding to meet an ever-growing universe of niches, needs, and preferences.
Microsoft is one of the companies that funds this kind of program, but until now, some felt that their startup accelerators and developer partnership ecosystems were a bit scattered and disconnected. Microsoft For Startups seems to be an attempt to remedy that. The program promises to provide marketing and tech expertise/support for startups, and includes a co-selling program that will allow startups leverage Microsoft's sales assets (and presumably its channels as well). Their community spaces appear to be folded into the program quite nicely. Per Microsoft:
"We are committing $500M over the next two years to offer joint sales engagements with startups, along with access to our technology, and new community spaces that promote collaboration across local and global ecosystems."
Microsoft leaves it up to their client startups and partners to weigh the pros and cons of that arrangement. Tech Crunch's Frederic Lardinois spotted one aspect of this dynamic last May, as it pertains to ISVs (Independent Software Vendors) and a strong emphasis on Microsoft Azure.
What caught our eye is obviously Microsoft's $500 million in funding commitment to this program over the next 2 years. That's a nice chunk of bait for entrepreneurs looking to accelerate their progress, and it's also a good indication of how much value and revenue potential Microsoft sees in the startup patronage model.
Internal debates about what an entrepreneur is or isn't, I feel that it is healthy to have such a rich ecosystem of options for entrepreneurs of all stripes – from cautious baby entrepreneurs to hardcore super-entrepreneurs. If it's good to have choices, it's even better to have choices that address such a broad spectrum of needs, styles, and business cultures for startups.
Other programs to look into (for reference): Google Developers Launchpad, Google Launchpad Accelerator, Google Ventures, Amazon's Alexa Fund, Amazon Launchpad, Amazon's Lab126, and for something a little different, Walmart's Store No. 8. 
Note: This behavior from large companies like Microsoft, Google, and Walmart signals an increasingly mature relationship with disruption. By bringing as much innovation and entrepreneurial talent into their own ecosystems, they find themselves better prepared to spot disruption early (defense) and help drive it themselves (initiative/offense). This is precisely the sort of mechanisms Daniel and I describe in detail in Building Dragons: Digital Transformation in the Experience Economy, and its sequel Futureproof: 7 Key Pillars for Digital Transformation Success. (Essential reading for anyone working in an industry being disrupted by tech, obviously. Grab them if you haven't already.)
Cheers,
Olivier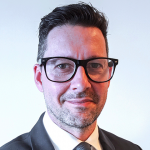 Olivier Blanchard has extensive experience managing product innovation, technology adoption, digital integration, and change management for industry leaders in the B2B, B2C, B2G sectors, and the IT channel. His passion is helping decision-makers and their organizations understand the many risks and opportunities of technology-driven disruption, and leverage innovation to build stronger, better, more competitive companies.  Read Full Bio.