Making The Dream of Omni-Channel Real With Data and Personalization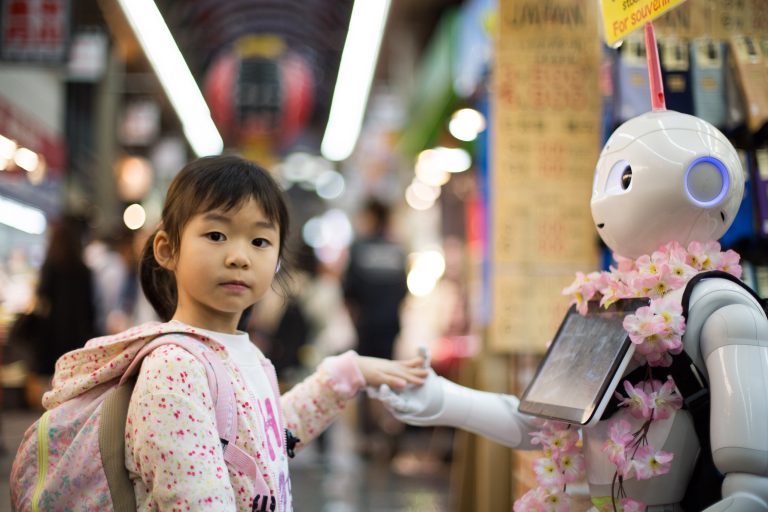 Listen to this article now
With so much data flying around the marketing office these days, it can be easy to think we're capturing enough—and doing enough—to meet our customer demands. After all, how much more data can we possibly analyze? What many don't realize is that it's not the amount of data we're capturing—it's what kind. And lots of companies today are missing out on one key data segment: the supply chain.
In today's economy, the 360-degree customer journey is a nearly endless one. As companies work to create a seamless experience across channels, they can often get lost in data related to customer feedback and behavior, without ever bridging that information to the back-end—their own performance, partnerships, and ability to deliver what the customers need when they need it. To deliver a true omni-channel experience, business leaders and marketing teams need that type of insight. Only then can they truly personalize messages regarding where and how their customers are shopping, what types of products they'll need when facing a severe weather change, or how they'll manage when their local—favorite—store is out of the product they need.
All these issues are potential touch points with customers, and ways for companies to make their experiences more meaningful.
If you're a supply chain manager scratching your head at how marketing meets your chain, I get it. But think of how customer experience—and opinion—can be impacted by supply and demand issues, missed deliveries, and late product arrivals. We've all had the experience of needing something at Target—our local, comfortable, familiar Target—only to find that they are out of that product. After visiting three other locations, we finally find it. Technically, Target came through. But that doesn't mean it was a positive experience.
Just as customers want a seamless buying experience, supply chain teams must develop pa seamless data experience to make these insights useful. That's where the concept of the connected, "thinking supply chain" comes in. This year, supply chains have 50 times more data available than they did five years ago. New products like Watson Supply Chain Management can make that data more manageable—and meaningful. It can integrate and connect with other structured and unstructured data to determine patterns and discover potential weather or delivery issues that could impact that customer's buying experience. Even better, when used well, it can help take actions to keep systems on schedule—automatically canceling shipments, scheduling maintenance, and ensuring that any parts needed are always in stock. That kind of knowledge can impact every part of CX, from product quality to customer service, and back again.
It Brings Control to Uncontrollable Factors
Yes, technically, we don't control the weather. But being able to analyze weather patterns and how they may disrupt your CX—and even optimize your own business goals—is incredibly useful. Big data and analytics can take on that charge.
It Makes Messy Things Neater
By nature, the omni-channel experience is a messy one. Customers are constantly moving from one channel to the next, forcing companies to gather and analyze all streams of data at one time. Big data and supply chain solutions help "bridge front-end and back-end data points"—showing not just what is happening with customers, but how we're responding to what is happening in real time. That means leadership can make changes to a production line now—as they respond to complaints captured on social media, not a few days after when the damage has already been done.
It Sheds Light on Business Partnerships
Big data is only useful when it is used in big ways—at all levels and departments in organization. That means going beyond simple metrics, such as analyzing how much product you've sold—to more complex ones, such as which distribution companies are selling more of your product in the least amount of time, and on which days, using which suppliers' ingredients? McKinsey says using this kind of data at all enterprise levels can increase your operating margin by more than 60 percent. That's powerful stuff.
At the end of the day, CX is driving tech change—but those changes still need to be profitable for your business across an increasing number of complex channels. Adding supply chain data to your omni-channel analytics platform can help shed even greater light on both customer and supply chain patterns to bring even greater order—and profit—to your company. And in my opinion, any tool that can help make CX better, more reliable, and seamless in today's competitive marketplace is worth consideration.
Additional Resources on This Topic
5 Change Management Steps for a Simpler Omnichannel Journey
Where Is My Inventory (White Paper)
Big Data, Big Benefits for Market Intelligence
This article was first published on IBM Retail Industry blog.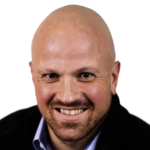 Daniel Newman is the Chief Analyst of Futurum Research and the CEO of The Futurum Group. Living his life at the intersection of people and technology, Daniel works with the world's largest technology brands exploring Digital Transformation and how it is influencing the enterprise. Read Full Bio