Making Hybrid Work Work as a Long-Term Solution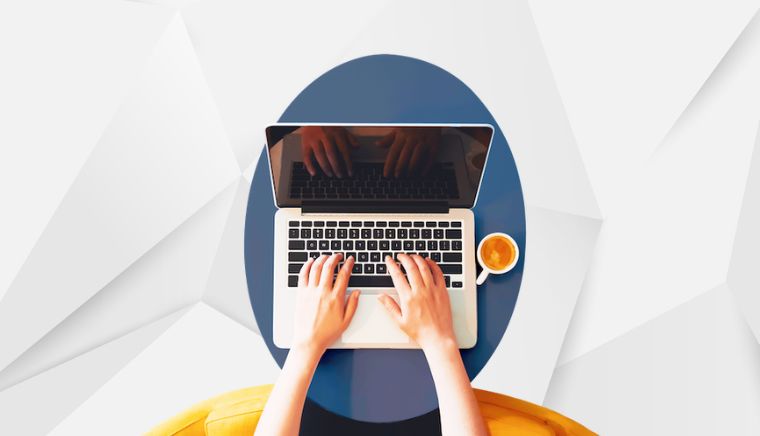 Listen to this article now
Remote work was meant to be a temporary solution until we could safely return to the office. But fast forward to almost three years later, the hybrid work model remains a reality for many organizations. Employees have been vocal about a desire for more flexibility and a pandemic-inspired shift to hybrid work has shown that work is less about a physical place and all about the ability to collaborate and be productive.
Workers want to work wherever they happen to be, and they need technology to help meet these needs. And they've also indicated that if their demands aren't being met, they won't hesitate to find work elsewhere. In fact, according to Microsoft's 2022 Work Trends Index, 43% of employees shared that they are likely to consider changing jobs in the coming year.
Many leaders are now tasked with figuring out how to make hybrid work a permanent solution for their organizations and not just a stopgap. This also includes creating policies that support both in-person and remote employees, finding technologies that make people feel included regardless of location, and possibly redesigning offices to make work and collaboration more efficient.
To say it's a lot is an understatement. And if you're a leader tasked with this, I'm sure you're nodding along.
Challenges of our New Hybrid Work Reality
The traditional workplace has evolved, and employee perspectives about work have evolved as well. While many organizations are making inroads as it relates to a changing dynamic, it's not without challenges.
According to recent research by our team at Futurum Research, 52 percent of organizations expect between 11 and 50 percent of their employees to work from home full time in the coming year. At the same time, 30 percent of organizations expect their employees to come into the office at least half of the week over the course of the next year.
With so many people working remotely, organizations have had to change how they collaborate. In many instances, they have replaced real-time collaboration with asynchronous collaboration tools, which can delay the ability to make decisions and get consensus on tasks. Almost half (45%) of our survey respondents shared that changes in collaboration patterns have forced changes to work processes.
What's more, employees often don't feel like they have the right technology at their fingertips.
Many offices have large conference rooms that are full of collaborative technologies that are going unused. In fact, our research showed that 78 percent of respondents indicated they would benefit from fewer conference room devices and more user-based devices. Adding to that, asynchronous collaboration happens across multiple applications. The majority of our survey respondents shared that they regularly use three or more applications to collaborate — no wonder it feels disjointed — it is!
Whether some employees work remotely full time and some work in the office full time or a combination of the two, each organization and employee group has its own unique needs — so it's important to keep in mind that no two hybrid work policies will be alike. But nuances aside, I believe that the organizations that make it a priority to create a policy that works for their organization and their employees will reap substantial benefits.
Creating a Policy and Finding Technology that Works
We know this to be true: the workplace is changing. But like all aspects of digital transformation, to find success, organizations need to focus on people, processes, and technology. Employees need the right technology solutions and the right processes that allow them to work from anywhere there is a strong and secure WiFi connection.
In order to be successful in the world of hybrid work, leaders should consider the following:
Establish when employees are required to come into the office. One of the things we are frequently seeing with the flexibility of hybrid work schedules is that ambiguity abounds. In many cases, rules or guidelines around hybrid work policies either haven't been established or aren't clear, and often employees don't know when they are expected to be in the office. Social media is filled with videos of employees coming into virtually empty office spaces, which can create confusion and likely frustration. Leaders need to establish guidelines and set clear expectations to make hybrid work effective.
Find the technologies that employees need and will use. For many organizations, leaders purchase technologies without taking employees' needs into consideration, which is a major misstep. As mentioned earlier, no two hybrid work arrangements will be the same, so each tech stack will also be different. Leaders need to involve employees in decisions around technology solutions, so that they can be sure to find the tools and platforms that will best serve employees. Involving them in the conversations around this topic as well as the selection process will not only facilitate easy and seamless collaboration, it will also help inspire adoption throughout the organization.
Make meeting equity a priority. One key to hybrid work is ensuring that everyone, regardless of their actual location, has a seat at the table and feels included. This is often easier said than done. When looking at new technologies or when redesigning office spaces, leaders need to prioritize making an investment in technologies that will drive equity and inclusion, removing any barriers to ensure people are seen and heard.
Hybrid Work Needs to Be Agile, Adaptable, and Empowering
Solving the hybrid work equation has been and will likely continue to be challenging for many organizations, but focusing on people, processes, and technology is the best strategy, and finding a trusted vendor partner that can help. Whether it's sharing insights gleaned from working with other customers, assistance in creating a hybrid work policy that is agile, adaptable, and empowering, and/or helping to make decisions about the tech stack solutions that make the most sense given the unique goals of your team and organization, working with a trusted vendor partner will help ease the load of what can often be a heavy lift.
If you're working on developing your plan for best-in-class collaboration across the organization and developing your hybrid work strategies, we recommend you put Mitel high on your consideration list. With an almost 50-year history of working with organizations providing communication and collaboration solutions, Mitel is well-positioned to help you build a strong foundation for the future of work within your organization. The team at Mitel developed this short ebook highlighting the many factors organizations should consider when investing in new technology: You can find it here.
This post was sponsored by Mitel, but the opinions are my own and don't necessarily represent Mitel's positions or strategies.
Disclosure: Futurum Research is a research and advisory firm that engages or has engaged in research, analysis, and advisory services with many technology companies, including those mentioned in this article. The author does not hold any equity positions with any company mentioned in this article.
Analysis and opinions expressed herein are specific to the analyst individually and data and other information that might have been provided for validation, not those of Futurum Research as a whole.
Other insights from Futurum Research:
Trends in Unified Communications, Challenges Customers Face in Leveling Up Business Comms, and What's Ahead for Mitel
Mitel Announces Subscription-Based Models for All Flagship Platforms
The Mitel and RingCentral Partnership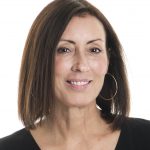 Shelly Kramer is a Principal Analyst and Founding Partner at Futurum Research. A serial entrepreneur with a technology centric focus, she has worked alongside some of the world's largest brands to embrace disruption and spur innovation, understand and address the realities of the connected customer, and help navigate the process of digital transformation. She brings 20 years' experience as a brand strategist to her work at Futurum, and has deep experience helping global companies with marketing challenges, GTM strategies, messaging development, and driving strategy and digital transformation for B2B brands across multiple verticals. Shelly's coverage areas include Collaboration/CX/SaaS, platforms, ESG, and Cybersecurity, as well as topics and trends related to the Future of Work, the transformation of the workplace and how people and technology are driving that transformation. A transplanted New Yorker, she has learned to love life in the Midwest, and has firsthand experience that some of the most innovative minds and most successful companies in the world also happen to live in "flyover country."