Is Public Cloud Growth Stalling?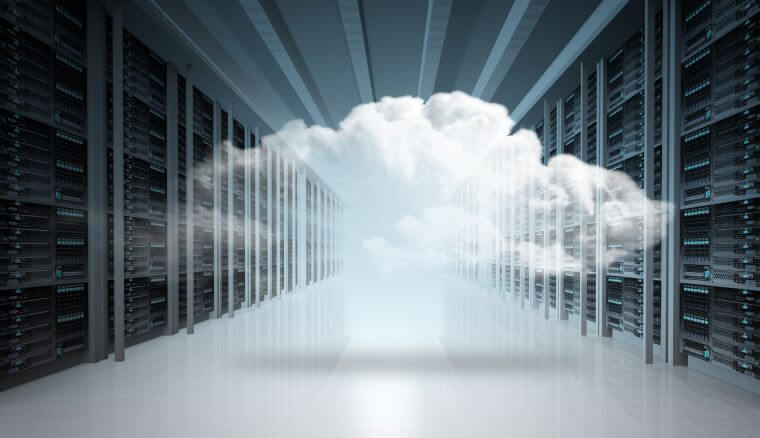 Hybrid cloud claims victory as the defacto model for many enterprises. For the last decade senior tech executives have adopted the mantra 'cloud is the answer, what is the question?'. However, times are changing, and some firms are even looking to move workloads back on premises in what has become known as cloud repatriation.
With AWS laying off 18,000 employees since January, 9,000 of which came as recently as last week, many are stating that public cloud growth for the big three hyperscalers is starting to slow. When you look at the on-premises vendors you see a different picture. Silicon Valley stalwart HPE recently reported breakout Q4 earnings fueled by GreenLake ARR growth and even the IBM Systems team recently reported strong growth for the poster child of on-premises technology, IBM zSystems also known as the mainframe.
The cloud is not dead, but it has reached an inflection point. On-premises infrastructure will continue to be important in the future, but we are witnessing a shift in how the industry considers compute and storage.
The storied VC firm Andreessen Horowitz has helped fuel a recent debate over cloud computing with an article called "The Cost of Cloud: A Trillion-Dollar Paradox" which discusses the hidden costs of cloud computing. The authors argue that while cloud computing has revolutionized the tech industry, it has also led to a trillion-dollar paradox: the more companies use the cloud, the more it costs them.
The article highlights the fact that the cost of cloud computing is not just limited to the price of renting cloud infrastructure, but also includes additional expenses such as data transfer fees, storage costs and migrating data to the cloud. The authors suggest that this shift has made it harder for companies to accurately predict and control their technology spending, which can lead to budget overruns.
The article recommends that companies take a more strategic approach to cloud computing by considering factors such as workload requirements, data privacy, and security when choosing cloud providers. This approach seems to be gaining traction with IT executives as they are under increasing pressure to reduce costs and when you couple this with the fact that hyperscaler bills will now be the largest expense for many IT departments.
Why is Cloud Repatriation Gaining Traction?
In recent years, cloud adoption has grown exponentially, with many organizations migrating their IT infrastructure and applications to the cloud. However, there has been a recent trend of cloud repatriation, with some companies moving their workloads back to on-premise infrastructure due to a number of benefits including:
Improved Control. One of the main reasons to repatriate cloud data is improved control over infrastructure, applications, and data. With on-premise infrastructure, organizations have complete control over their data, applications, and infrastructure. This can be particularly important for organizations in heavily regulated industries such as healthcare, government, and finance.
Reduced Costs. While the cloud can often be cost-effective and efficient, it can sometimes be more expensive than on-premise infrastructure when all unforeseen costs are factored in. Organizations with predictable workloads and a fixed IT infrastructure should consider moving their workloads back on-premise to reduce their cloud costs and optimize their IT spending.
Security. With cloud repatriation, enterprises can improve their data and application security. By keeping their data on-premise, organizations can implement more stringent security protocols and have greater visibility and control over their data.
Data Sovereignty. Cloud repatriation can help businesses meet data sovereignty requirements. Some countries' data privacy laws require that data must be stored within the country, and cloud providers may not have datacenters in those countries. By moving their data back to on-premise servers, organizations can ensure compliance with these laws.
While public cloud proponents will tout improved scalability, reduced complexity and the ability to spin up new services rapidly, the debate over whether to use a public or private cloud has shifted markedly from the early days of public cloud when the total cost of operation (TCO) was highlighted as the main reason to move to the cloud.
How Should IT Executives Look to Make Infrastructure Decisions?
So how should executives decide what strategy to adopt for providing the basics of compute and storage provision to their applications? One proven way is to focus on the non-functional requirements of an application and work from there. Infrastructure strategy and workload placement decisions should always start with a discussion about performance, scalability, security, TCO, availability and data governance. Once these factors have been laid out and ranked, the right deployment choice will largely become obvious.
Put another way, an analogy will help. Just because the car is the most widely adopted form of transportation doesn't mean it is the right form for every journey. Sometimes a plane, train or even a boat is the right form of transport for the type of journey and the cargo being transported. In the same way, the public cloud may be the right answer for the majority of an enterprise's workloads, but for certain workloads, the right answer may be on-premises infrastructure.
And organizations are already making these decisions known. Recently, Delta Airlines announced that its IT will be provided by both AWS and Kyndryl with a combination of cloud and mainframe infrastructure platforms. As we see changes to IT infrastructure decision-making, I expect to see the nuanced approach become the norm.
Disclosure: Futurum Research is a research and advisory firm that engages or has engaged in research, analysis, and advisory services with many technology companies, including those mentioned in this article. The author does not hold any equity positions with any company mentioned in this article.
Analysis and opinions expressed herein are specific to the analyst individually and data and other information that might have been provided for validation, not those of Futurum Research as a whole.
Other insights from Futurum Research:
Oracle Cloud Infrastructure Doubles Down on Kubernetes with Oracle Container Engine for Kubernetes
How Broadcom Innovation Connects the World 
A Look at SHARE Atlanta 2023 and the Organization's Vision for the Future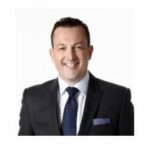 Steven Dickens is Vice President of Growth and Business Development and Senior Analyst at Futurum Research. Operating at the crossroads of technology and disruption, Steven engages with the world's largest technology brands exploring new operating models and how they drive innovation and competitive edge for the enterprise.  Read Full Bio.