How IoT Will Impact the Public Sector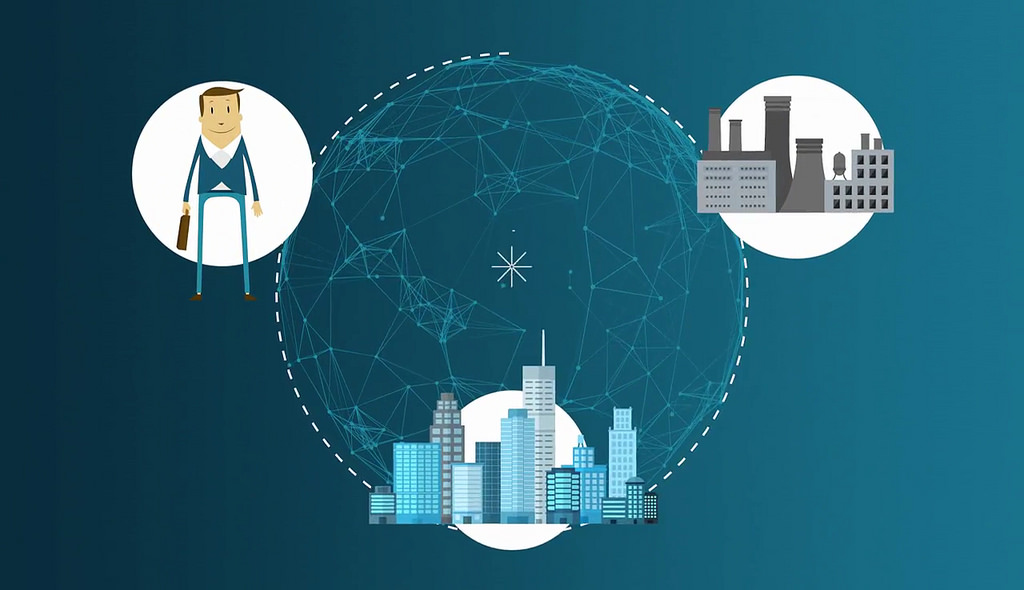 Listen to this article now
The capacity the Internet of Things (IoT) has to connect devices and gather previously unimagined amounts of information has led to an explosion of sensor data that's radically changing the world around us. But while the IoT revolution is beginning to be enthusiastically embraced by many private businesses and organizations, progress has in some cases been slower in one area that has a profound impact on our lives: government agencies that make up the public sector.
Federal agencies are often behind the curve when it comes to adopting and implementing IoT technology. Consider this opening statement from a 2015 Brookings report on the subject:
 "The rate at which technology evolves has increased rapidly in past years. The pace of change presents a challenge to all levels of government that must quickly react to nascent technologies. Bring Your Own Device (BYOD) and the Internet of Things (IoT) are two such technological trends that have transformed how business operates in the United States and should change the way that government functions as well." 
The enormity of the challenge is obvious. The Brookings report made a pretty significant claim, alleging that when they examined the strategic plans of each federal agency, not a single one mentioned the Internet of Things. The report claimed, "The federal government is ignoring the IoT."
While that claim is an attention-getting one, it's not true. The federal government might be lagging as it relates to understanding BYOD and adopting mobility into operations, but when it comes to the IoT, the government is all in, in a number of ways.
What the Fed is Doing About the IoT
The President's Council of Advisors on Science and Technology was created in 2009 to connect the Federal Government with cities and their infrastructure needs and objectives and to allow more effective communication and coordination among Federal agencies. The White House Smart Cities Initiative was announced in September of 2015, focusing on the deployment of technology to help communities more effectively deal with local challenges, improve services, and collaborate and learn from one another.
There are significant budget dollars being allocated directly for IoT-related initiatives, and the federal government is most certainly playing a role in urban innovation driven by technology. The Obama administration has spearheaded a number of initiatives, including the Smart City Initiative, announced in September of 2015, investing some $160 million in federal research intended to help local communities collaborate more effectively and utilize technology to improve services, foster growth, manage the effects of climate change, fight crime, and reduce traffic congestion.
As part of federally-spurred initiatives, the Smart City Challenge was specifically created to spur innovation and motivate cities to "develop and articulate their own visions, with significant flexible funding for a single winning city and meaningful technical support to other cities" and is overseen by the DOT. City leaders are extremely interested in building smarter cities and applying innovation and technology wherever possible. Success in this regard equates to success for their administrations overall, so it only makes sense that smart leaders embrace the opportunities afforded by the Obama administration. In response to its Smart City Challenge, the DOT received 78 applications from cities vying for budget dollars for improvements in their cities.
As you can see, there's much going on in the public sector as it relates to the IoT, and while there are exciting things ahead, some challenges remain.
The Challenges Facing the Public Sector 
Business Insider reported that the U.S. federal government spent almost $35 billion on IoT solutions in the five-year period from 2011 through 2015. The trend is moving upward, with the $7.7 billion budget for 2014 moving to $8.8 billion in 2015. However, challenges still exist in several areas. Those include the following:
The funding isn't necessarily directed at the general population. As an example, Business Insider reported that defense accounted for 88 percent of all U.S. government spending on sensors. No surprises there, as the military is generally first in line for these kinds of things.
Governments and the agencies within it tend to be risk averse and slow to innovate, with cumbersome and slow procurement policies. This is due to the public's expectation that their taxes are kept as low as possible and also being used judiciously.
Legacy technology is already in place to operate and monitor processes. In the cost sensitive environment in which public services operate, it's often seen as being more cost effective to extend the life of existing technology than to embrace new technology. That is changing, but slowly.
It's exceptionally hard to recruit and retain technology talent in competition with the private sector.
As with the private sector, there are concerns over security and privacy that slow innovation. Those concerns are not expected to decrease, but rather increase over time and security remains a top issue as it relates to all things IoT.
Impacting Public Services
Despite these challenges, it's vital that public sector entities position themselves to take advantage of opportunities in key areas.  The Smart Cities Initiative not only fosters innovation at the local level, it connects cities to one another, as well as to universities and private companies operating in the IoT space and encourages working together to achieve optimum success. We are seeing things like cutting-edge sensor networks that adjust traffic in real time to avoid gridlock and help reduce emissions, sewer systems and water systems using sensors for maximum operational efficiencies, all of which have a big impact on the ability of cities to serve their customers.
Resource management. A primary motivation for public entities to adopt IoT is to improve efficiency and reduce costs, both imperatives for all government agencies. Smart buildings and smart cities designed with sensors in mind will provide the data that can ensure that consumption of resources is managed as efficiently as possible.
Bigbelly is a great example of how a vital public service, waste collection and recycling services, can be transformed by the application of IoT technology. Bigbelly has sensors attached to its receptacles, trucks, and other key collection items. These sensors send data to the cloud and the data is then accessed and analyzed, allowing the company to adjust operations in real time based on efficiencies out in the field.
Optimize Infrastructure. Tools that monitor the state of infrastructure assets, such as buildings, roads, hospitals, sewer systems, water systems, and power plants improve asset management, reduce costs, and improve efficiency by predicting when repairs or maintenance might be needed, as well as by detecting potential problems before they happen and preventing them.
Meeting Sustainability Goals. There aren't many governments or companies around the world that don't have some form of sustainability target and the IoT is a key part of achieving sustainability goals.
The U.S General Services Administration (GSA) provides a positive example with regard to sustainability with an IoT driven, cloud based, smart building strategy that is going a long way toward meeting energy reduction targets; and in the process is saving up to $15 million tax payer money annually. If you'd like to explore that more fully, check out this report from Govloop.
Improved Collaboration.  The IoT offers a great opportunity for municipalities and other government entities to collaborate instead of keeping knowledge and experience to themselves. Together, they are learning that they are stronger, more efficient, more effective, and the spirit of collaborative innovation in which data is shared to take advantage of the benefits that are offered is driving real change. For everyone.
Transportation. Local, regional, and national government agencies face a huge challenge in maintaining the safety and integrity of roads and highways, which are in an alarming state of disrepair. The IoT has great potential to help them to do this.
The Future of IoT in Public Services
The future is bright for the IoT in public services. In order to take full advantage of all that technology has to offer, here's what needs to happen:
Procurement processes need to be more agile and flexible to encourage innovation.
Entities need to start with a practical application and work out how IoT solutions can help, not the other way around. Dr. Michael Chui, partner at the McKinsey Global Institute explained how at issuu.com, "First, go through your agency and think: If you could continuously measure something that was core to your agency's mission, what would that be? How would that allow you to provide your services? How would it solve problems for your citizens? Then after you've figured that out, seek out IoT solutions."
Prototypes and demonstration projects should be used to test solutions and build a business case. Innovators and decision makers should be prepared for failures before progress can be made. From failure, good things happen.
The public sector is already full of non-standardized sensors and measurement processes. The world won't wait for them all to be brought up-to-date, so if that's what you're thinking, stop right there. Instead, solutions should be sought to aggregate data from multiple sources to aid the decision-making process.
The Brookings report highlighted that innovation often benefits from a M-U-D (middle-up-down) approach, where it's field managers who first see the value of technology. I agree. A climate needs to be created where innovative middle managers are encouraged to contribute, and whose feedback is heeded by those in positions of authority.
Public sector administrators need to take much more of a leadership role when forging public/private partnerships.
Best practices should be widely shared, feedback requested, and mistakes should be shared. As a result, entities going through this process can learn from one another and shorten learning and adoption curves, instead of keeping this information proprietary.
No matter the rush to innovate, security and privacy considerations should always be at the forefront of every initiative so as to retain public confidence.
Forward thinking municipalities and government entities are making great inroads as it relates to IoT. The sky is the limit when it comes to the potential benefits.
Photo Credit: Telefónica in Deutschland Flickr via Compfight cc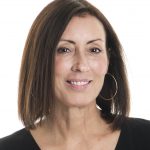 Shelly Kramer is a Principal Analyst and Founding Partner at Futurum Research. A serial entrepreneur with a technology centric focus, she has worked alongside some of the world's largest brands to embrace disruption and spur innovation, understand and address the realities of the connected customer, and help navigate the process of digital transformation. She brings 20 years' experience as a brand strategist to her work at Futurum, and has deep experience helping global companies with marketing challenges, GTM strategies, messaging development, and driving strategy and digital transformation for B2B brands across multiple verticals. Shelly's coverage areas include Collaboration/CX/SaaS, platforms, ESG, and Cybersecurity, as well as topics and trends related to the Future of Work, the transformation of the workplace and how people and technology are driving that transformation. A transplanted New Yorker, she has learned to love life in the Midwest, and has firsthand experience that some of the most innovative minds and most successful companies in the world also happen to live in "flyover country."