IoT in 2019: What Can We Expect?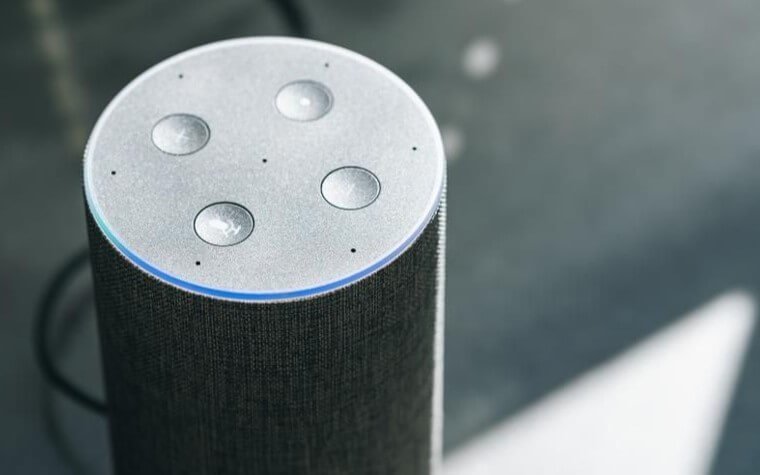 Listen to this article now
I can hear it now: enough already with the IoT! It was exciting a few years ago, but as we head into 2020, we can probably all agree we've seen little advancement in terms of cohesive connectivity. In fact, the IoT could be one of the most "overhyped but underdeveloped" technologies in recent history (outside of virtual reality). But just because we're tired of waiting for this tech to bud, that doesn't mean there aren't at least some small advancements going on behind the scenes that could move the IoT closer to fulfilling its promise. The following is a brief overview of what's in store for the IoT in 2019.
5G Enters the Picture: Glory Hallelujah
To be honest, 5G has been overhyped in recent years, as well, but here's why it tops my list of the advancements for the IoT in 2019. Many of us don't realize that technology doesn't exist in a vacuum. Just because a new technology is created—just because we know what's possible—that doesn't mean it has the infrastructure to function at a larger level. That's one of the issues we've seen with the IoT. Our current structure of WiFi and 4G just isn't fast enough to allow devices to connect in a meaningful way. Finally, 5G seems to be advancing to a point where it could help correct that problem. No, 5G isn't completely there yet either. But in the coming year, we could see it roll out far enough to give the IoT a bit of mouth-to-mouth and get the rest of us excited about it again. At least, I hope so.
Data Sensors Spread like Wildfire
This year, we'll see a huge influx of data sensors—and more specifically an increasing push for standardization of sensors so that we can actually start enjoying a fully connected and cohesive supply chain. In the past, there hasn't been much reason to connect our goods via the IoT because the system was so fragmented. Having one supplier connected isn't enough to keep your chain safe. You need every member of your supply chain to be connected on tech that works together for it to be useful, and for the IoT to come into play. We'll see a lot more interest in this kind of data sensor growth and standardization for the IoT in 2019.
This technology is also not in a vacuum. More sensors will lead to more data, which will lead to more analysis and more advancements with AI and machine learning. Everything is connected, figuratively and literally.
Cybersecurity Will Get Its *&@! Together
Again: for the IoT to take off, it needs other technologies to get their act together, as well. Another reason some companies have been hesitant to hop onboard the IoT is that they understand the inherent risk in connecting all of your company data to the world. This year, we'll see technologists looking at tech like blockchain to add some solid safety features to the IoT network and giving companies peace of mind that connecting to the IoT won't mean compromising the safety of their data.
Governments at the state and hopefully even the federal level will create laws that protect the consumer and companies alike. California has already enacted a law that requires all IoT device manufacturers to include "reasonable" security measures. It's a long way from where it needs to be, but laws like this are a start.
I will be curious to watch legislation move through congress or foreign governments too. The UK enacted a law similar to the California law pushing for better device security. Even though the jurisdictions are different, just the GDPR, these laws could push companies all over the world to be compliant.
Smart Cities Will Still Suffer from Low IQs
I'm sorry to report, but smart cities are still fairly far off. Given the issues noted above, the IoT in 2019 will be a building year—a year to work out bugs and kinks and get a solid foundation set for the future. With that in mind, smart cities will still be a distant goal in most cases, with most cities dealing with issues of interoperability that prohibit folks from living a "single connected life experience." Does that mean no advancements will be made? Of course not. We'll continue to see things like smart parking garages, smarter traffic lights, smart buildings, and of course smart homes. But on the grander scale, it will remain difficult to make all of those things work together in the most meaningful way.
What I want you to know most about the IoT in 2019 is that it's still in process, alongside tons of other technologies that are also in process. It's not finished because those other technologies aren't fully developed yet either. Once we get a better handle on 5G, the cloud, edge computing, blockchain and tons of other tools that will be huge in making the IoT faster, safer, and more effective, we'll start to get to the point of large-scale adoption.
Truth be told, we got a bit ahead of ourselves when we got excited about the IoT a few years ago. We did the same thing with blockchain, 5G, and virtual reality, as well. Yes, the world moves fast in digital transformation, but it moves fast slowly—at least on the macro level. The IoT in 2019 will be a perfect example of that fast-slow development, but it gives me a strong believe that fast growth is soon coming.
The original version of this article was first published on Forbes.
Futurum Research provides industry research and analysis. These columns are for educational purposes only and should not be considered in any way investment advice.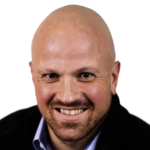 Daniel Newman is the Principal Analyst of Futurum Research and the CEO of Broadsuite Media Group. Living his life at the intersection of people and technology, Daniel works with the world's largest technology brands exploring Digital Transformation and how it is influencing the enterprise. Read Full Bio