Intel Data Center Summit 18: Silicon And Speed Equals Better Business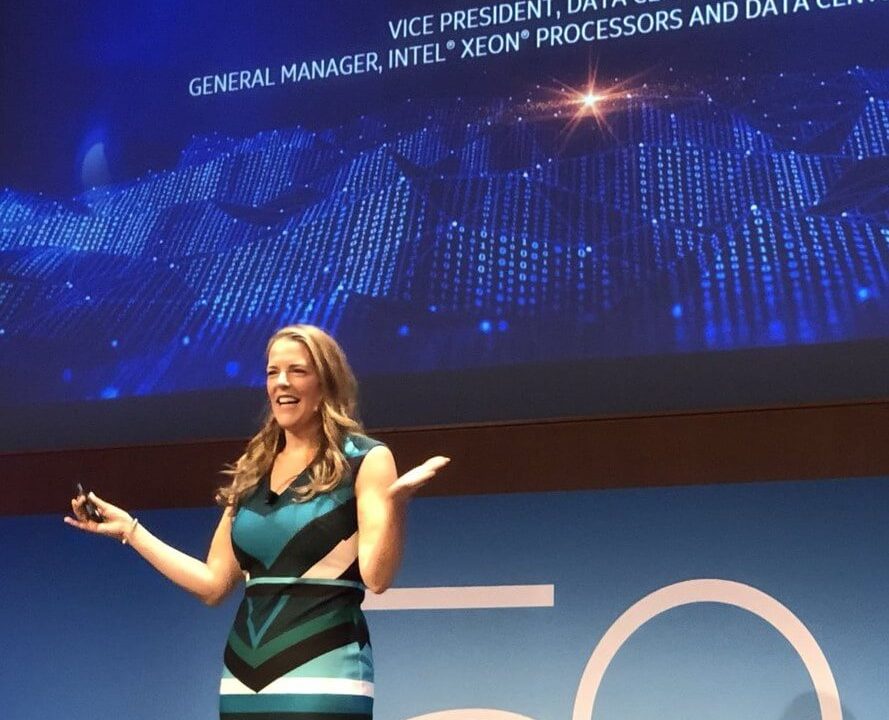 Listen to this article now
This week I flew out to Santa Clara to spend the day at Intel HQ to learn about their data center strategy. And while the day was certainly filled with nanometers, persistent memory and other highly technical concepts, there was an underlying theme that was highlighted throughout the day and that, for me, was the important take away. In short…
For every work load, from datacenter to the edge, from public cloud to private cloud, from high performance computing to machine learning, there is an Intel solution designed to improve performance and drive better business outcomes.
Here are a few of the key updates and insights shared in today's presentations.
Opening Keynote: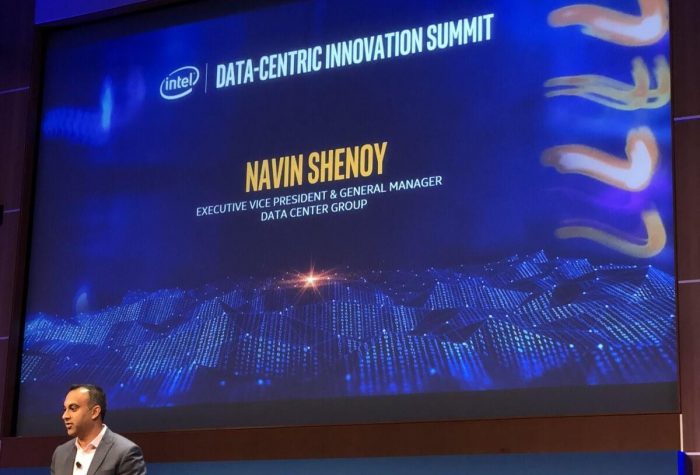 EVP Navin Shenoy shared an overview of the current state of Intel's DC business. He pointed to the critical importance that data plays in essentially all of the continued innovation in data center and silicon. As 90% of data out there has been created in the past 12 months, only 1% of this data is being used. This is a massive gap and a huge opportunity. However, more data puts more strain on compute and Intel is addressing this with their Intel Optane, Xeon Scalable and Nervana AI solutions.
One of the highlights of Shenoy's presentation was the optimistic look that Intel has on the chip market due to the rapid proliferation of data. In 2017, Intel had estimated the market opportunity was ~160 Billion USD, one year later, they have upped their estimates to more than 200 Billion USD. Beyond data itself, the key driver of this massive growth is associated with expected growth of cloud (Public, Private and Hybrid).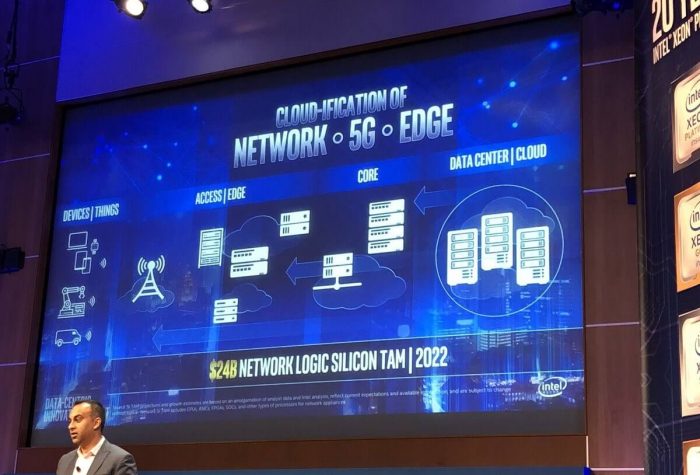 Another valuable insight that came from Shenoy's opening keynote was the massive opportunity to "Cloudify" the network at the edge (Edge and 5G). Intel has estimated a total available market for network logic silicon in this area to be 24 Billion USD.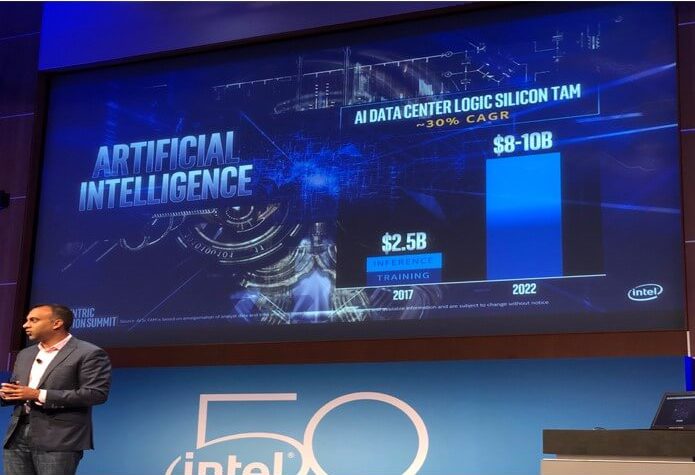 Finally he got to one of the most important emerging trends which is the silicon related to the growth in AI. With an estimated annual category growth rate of more than 30% and 10 billion USD in revenue in the next 5 years, AI is certain to be a core driver of compute innovation as training systems for AI is resource intensive and will require huge investments in data center infrastructure.
Other Highlights: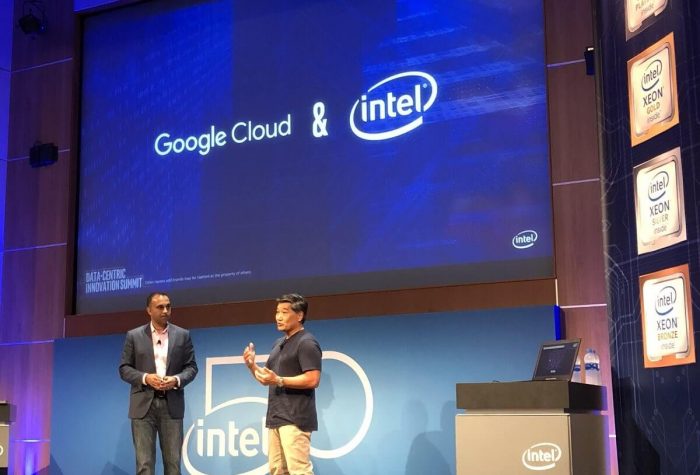 Intel Optane persistent memory solutions are set to genuinely disrupt compute. As Google Cloud's VP of Platform fondly shared with us, there is tremendous excitement around the potential of persistent memory as opposed to the more current DRAM based approach. With 14x improvement in throughput according to Intel's benchmark testing, this will enable database performance and therein application performance to improve exponentially.
This will become more important as data volume continues to grow and machine learning and AI applications are being used to allow companies to tap into the huge volume of unused data.
Intel has been highly focused on ecosystems for network transformation as they have been developing their Intel Select program where they partner with three key ideas in mind.
1. Converting workloads for cloud and traditional service providers to operate on standard compute technology
2. Providing high levels of flexibility with software define networks (SDN) and network function virtualization (NFV)
3. Developing deep partnerships within the tech ecosystem with companies like Microsoft, Dell, Cisco, HPE and more.
Analyst Take:
Intel sits at the top of the market when it comes to storage, high performance compute and the associated silicon. Today's presentation cemented that their broad portfolio and the innovation they are delivering in data center compute that is flowing out to the edge and enabling end-to-end network transformation. Their solutions will be critical to the successful growth of enterprise hybrid compute as well as advancements in 5G, Smart Cities and Venues and the advancement in AI and Machine Learning.
Daniel Newman is the principal analyst at Futurum Research. Follow him on Twitter @danielnewmanUV. Futurum Research, like all research and analyst firms, provides or has provided research, analysis, advising, and/or consulting to many high-tech companies in the tech and digital industries. The firm doesn't hold any equity positions with any companies cited.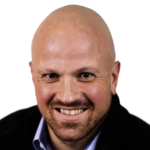 Daniel Newman is the Principal Analyst of Futurum Research and the CEO of Broadsuite Media Group. Living his life at the intersection of people and technology, Daniel works with the world's largest technology brands exploring Digital Transformation and how it is influencing the enterprise. Read Full Bio