HP Taking A Bite Of The Apple? [Video]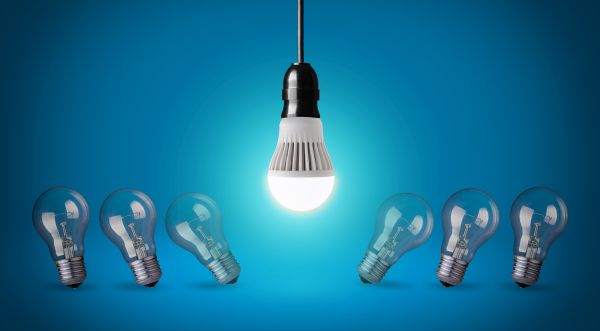 Listen to this article now
For ages, Apple was untouchable.
They served as the prototypical company for just about everything from customer experience to user experience to innovation.
Over the past 6-12 months, something has changed. You can see the shark tails out of the water as more and more technology companies have put their eye on the prize and tried to take down the 800 lb. guerrilla that is Apple.
While their war chest still remains exponentially larger than any other company on the planet, the age of disruption knows no infallible companies. The cliches of Blockbuster, Kodak and Xerox still recirculate at meeting after meeting and with statistics like 40% of the fortune 500 being gone in the next 10 years, it begs a question if a company as big as Apple can be next.
Aggressive perhaps, but what isn't too aggressive is that market share is being won from Apple. Ron Coughlin, Head of Personal Systems for HP was proud to share this at HP's Global Partner Conference that took place just last week. In front of more than 1300 partners Ron shared that over the past year HP had take 3 points of market share in personal systems from Apple.He furthered it to say that he believes this trend can continue and that HP is the one to accomplish this.
No doubt HP has reinvented itself, as a speaker and the digital co-host of the event along with Brian Fanzo, I was able to spend time with most of the senior leadership team at the event and learn all about the inner workings and innovation that is taking place at HP. The team their truly believes that they can emerge the winner in a race against Apple. While it's a bold sentiment, it's that kind of confidence along with the right digital transformation that will take companies to new great heights.
Samsung (who has had their own challenges) is another company that is under the impression that they can win against the Cupertino giant.
Nevertheless, the two big take aways for me from GPC were that all companies are susceptible and that when you miss on innovation even once, you are leaving yourself more exposed than ever. This is what I believe took place at the Apple iPhone 7 launch and now the competitors smell blood in the water putting more pressure on Apple to once again break through with a game changing technology innovation.
Photo Credit: mehmetcemates via Compfight cc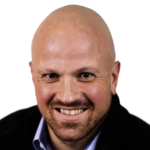 Daniel Newman is the Chief Analyst of Futurum Research and the CEO of The Futurum Group. Living his life at the intersection of people and technology, Daniel works with the world's largest technology brands exploring Digital Transformation and how it is influencing the enterprise. Read Full Bio