How Leading Global Companies Are Using Sustainability As A Market Differentiator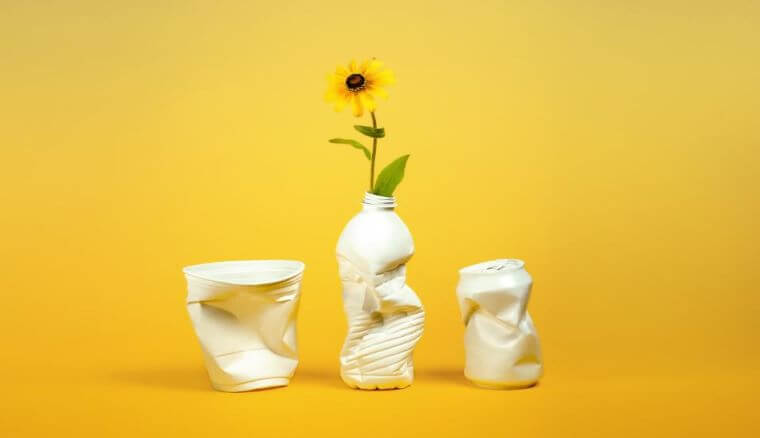 Listen to this article now
It's no secret that Millennials and Gen Z are different than their previous generational counterparts. As the ability to connect and learn more about a company has improved in the last few years, their desire to see sustainability programs, services, and investments that make a difference in the environment and the world are becoming an increasingly larger part of the CX conversation.
Sure, when we talk about CX we are typically referring to the actions that directly impact the customer and improve loyalty, but recently this conversation has started to include how companies are raising awareness for issues and taking responsibility for their footprint in the world — and it's making a difference.
A recent report from Aflac said that 77 percent of consumers are more willing to purchase from a company with a CSR pledge — 73 percent of investors agreed. Business leaders know it too. According to one study, 9 in 10 business leaders said consumers would hold them accountable for the environmental impact they make through their business — an even greater ratio than shareholders, employees, or government regulators.
Apple, Dell, Amazon, Google, and other large tech companies have made pledges in the last year to reduce their carbon footprint and improve other sustainability initiatives. Other consumer product companies have made similar pledges. Even if it's on a smaller scale, the research shows that these goals make a difference in CX and brand loyalty.
The Actions
In the last few years, several large companies have recently announced climate pledges, environmental goals, social responsibility initiatives and other CSR plans with the hope of attracting customers and creating a positive reputation around their brand. Here are just a few that caught my eye.
Amazon: Last month, Amazon launched a $2 billion Climate Pledge Fund aimed at investing in companies that build products, services, and technology to "decarbonize" the earth. This fund will help Amazon and other companies meet The Climate Pledge — an initiative to be net zero carbon by 2040 — ten years earlier than the Paris Agreement taken by other countries. Other companies that are part of the pledge include Verizon and Infosys.
Apple: Just this week Apple committed to being 100% carbon neutral in their entire business including supply chain and product life cycle by 2030. Other promises include building a recycling robot to better dismantle Apple tech to recover rare earth materials that can be reused in other devices. Dave, the new robot, will join Daisy, the other line of disassembling robots that Apple already uses. Apple is a cult favorite and with these initiatives they are likely to stay that way.
Dell Technologies: Similar to the Apple initiatives, Dell announced the goal of reducing their carbon emissions by 50 percent by 2030. They have also pledged to increase recycling programs and use more renewable energy throughout their business properties. These small changes will have a big impact on our environment and likely improve how consumers view Dell.
Salesforce: Unlike the previous examples, Salesforce has made the environment a priority for several years. They consider the environment a key stakeholder in their business. The company has already achieved net-zero greenhouse gas emissions globally and delivers a carbon neutral cloud. Each year they release a stakeholder impact report in order to be upfront about their sustainability achievements. Salesforce is a clear leader in this field and one to emulate.
Clorox: If you're like me, you've got Clorox wipes all over your house right not to clean every surface. You wouldn't usually think of Clorox as an environmentally friendly company, but they've committed to making 90 percent of their product packaging recyclable. That one simple act could have a hugely positive impact on keeping plastic packaging out of landfills around the world.
Patagonia: Another simple way to give back? Donate a certain percent of your profits to environmental issues. That's what Patagonia does with its 1 percent for the planet initiative. But Patagonia has gotten involved with the community, environmentalism and sustainability in even more meaningful ways—connecting people online to meaningful local events, supporting grassroots protesters, launching petitions for various environmental initiatives, and making more than 70 percent of its clothing line from recycled materials. They're a company that proves you can get creative in your search for corporate sustainability, and despite the fact that many of their products have a higher price tag than similar products, their customers tend to be incredibly loyal.
Target: With hundreds of stores across the country, Target has made a few small changes that — in addition to their carbon emissions reduction pledge — have really made a difference. In 2018, stores and supply chain locations reduced the amount of waste that was sent to landfills by 75 percent through recycling programs. Target is also aiming to put solar panels on the roofs of 500 stores in 2020 in order to improve their energy efficiency.
The Reality
All of these initiatives sound great. And this is just a few of the many that I've seen in the sustainability space. Several of these companies and others have made pledges to tackle social issues that are hot button topics in our world today. Even the simple announcement from Walmart this week that they will close their stores on Thanksgiving — after years of early Black Friday mayhem — won them points in the media as well as in the eyes of the consumer.
And that's the point. When the market is saturated with products, the companies that choose to make a difference will stand out for their stakeholders. Knowing that Amazon, arguably the largest company in the world is making such a bold pledge and encouraging other companies to follow suit, puts them in a positive light in my mind. Knowing that my old computers are actually being repurposed makes a difference to me.
If your company truly values caring for the environment, that will shine through every level of your enterprise, from the way you make your products to the way you compensate your employees. Customers aren't loyal to brands. They're loyal to brands that truly get them — that care about the things they care about — that stay ahead of the trends they care about most.
Futurum Research provides industry research and analysis. These columns are for educational purposes only and should not be considered in any way investment advice.
The original version of this article was first published on Forbes.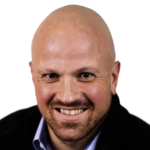 Daniel Newman is the Principal Analyst of Futurum Research and the CEO of Broadsuite Media Group. Living his life at the intersection of people and technology, Daniel works with the world's largest technology brands exploring Digital Transformation and how it is influencing the enterprise. Read Full Bio