How Businesses Can Support Remote and Hybrid Workers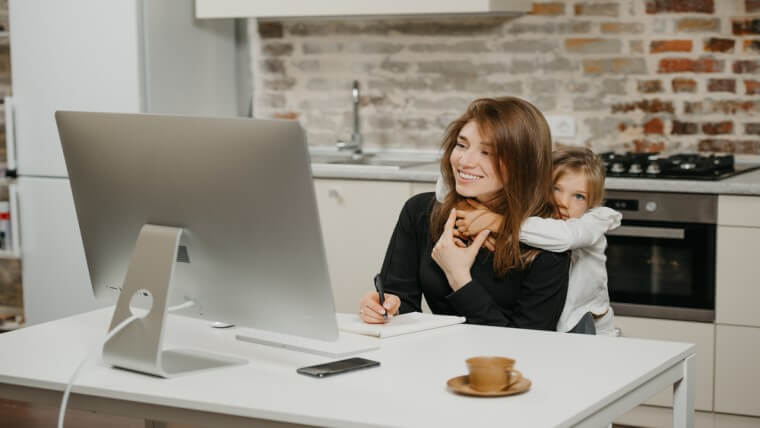 Listen to this article now
This article is the second in a series on hybrid work. You can see the first article here: Making Hybrid Work Work as a Long-Term Solution.
The question is no longer, "Will remote and hybrid be an integral part of the future of work?"
Now, the question is simply, "How can we best support remote and hybrid workers?"
In my many conversations with the team at Mitel, it's been abundantly clear that Mitel recognizes the shift the workplace has undergone and that there is a growing demand for remote and/or hybrid work employment — and technology solutions that support remote/hybrid work and enable and facilitate both connectivity and productivity. This evolution of the workplace means that tech vendors must recognize and adapt solutions and offerings to the following:
Realize there is an increased need to support productivity, while also fostering engagement and community, which is infinitely more challenging with a remote workforce.
Understand there is a need for businesses to increase their investment into the technology solutions necessary to support ongoing hybrid work.
Offer guidance and advice on which solutions are best suited to serve their employees, remote and in-office, while still lining up with their overarching business goals and objectives.
Be prepared strategically to help businesses develop better processes for how employees collaborate and engage in a hybrid work environment, helping deliver the structure and technology needed to make the hybrid workplace work for the benefit of the employee and business.
I had the chance to review some recent research conducted by Mitel, which found that 50% of organizations feel employee productivity and business agility are now more important than ever in organizational decision making. Employee experiences have a significant impact on customer experience (CX), which in turn can have a significant impact on an organization's bottom line.
There is but one reality: organizations need to invest in technology that will allow them to streamline their systems and processes to create a good positive experience for employees, which in turn delivers a more positive, more efficient experience for its customers.
What Impact Does Hybrid Working Have on an Organization?
Knowing that a remote or hybrid work environment is what many employees want, corporate leaders are adapting. What the team at Mitel are seeing from customers in terms of focus on this front is simple: happy employees lead to better culture, improved talent recruitment, greater employee retention, and overall, happier customers. They are focused on solving:
How they can provide flexibility in where and how employees are able to work
How to more effectively attract and retain the best employees and provide the work-life
balance that employees seek
How they can become more agile and resilient with today's new workplace environment
with the dramatic shift in how people work and the need to be flexible in the workplace
How Does Mitel Help Companies Solve Remote and Hybrid Worker Issue Challenges
In my conversations with Mitel executives, I explored how Mitel helps companies solve these remote and hybrid worker challenges addressed above.
In addition to off-the-shelf solutions, I find it particularly compelling that Mitel delivers fully integrated, streamlined technology that meets customers' unique telephony, video collaboration, chat, and customer experience needs.
These solutions work whether employees are at home, in the office, or in other remote workspace locations. This is also true whether they are on-prem, via private cloud or the single instance cloud of the customer's choice, or in a hybrid model.
The Mitel unified communications platform brings multiple communications modalities together in a single platform or streamlined manner. This means that today's single-instance solutions can be deployed on-premises or in the cloud. Those cloud environments could be the customer's cloud, a channel partner's cloud or even a public cloud environment like AWS. This provides employees with the technology to be able to work remotely and hybrid, and the company to ensure productivity, efficiency, flexibility and much more.
Another compelling reason to look at Mitel are their vertical integrations and robust API infrastructure. These allow organizations to have seamless integrations into the back-end systems they're already using, such as Microsoft Teams, and other industry-specific applications that they may find themselves in need of as their organization evolves.
Wrapping up, today's organizations must opt for technology solutions that are:
Agile – The technology can evolve with the business needs
Adaptable – It must easily adapt to business needs, opportunities, customers, and competitors
as they, too, evolve
Flexible – Flexibility is key, and customers look to be able to integrate applications, workflows, employees, and business processes.
In addition, today more than ever tech solutions must be affordable, as organizations of all sizes are striving to do more with less, while also adapting to the new workplace environment.
I like the fact that Mitel offers customers the ability to switch to a subscription service if desired, helping them manage operational costs as needed, and can also assist with migrating to a UCaaS model. That is what Mitel calls their "Customer Lifecycle Management approach," and it was developed to help provide the maximum in customer service, helping ensure that businesses are always ready to maximize growth and minimize disruption.
Unified Communications innovation, a focus on guiding customers through the process of adopting modernized, cost-effective UC solutions to help them to adapt to today's new remote and hybrid workforce is Mitel's sweet spot, and with good reason. As the company celebrates its 50th year in business this year, it's clear they know their customers and are passionate about delivering solutions they need to grow and thrive.
Disclosure: Futurum Research is a research and advisory firm that engages or has engaged in research, analysis, and advisory services with many technology companies, including those mentioned in this article. The author does not hold any equity positions with any company mentioned in this article.
Analysis and opinions expressed herein are specific to the analyst individually and data and other information that might have been provided for validation, not those of Futurum Research as a whole.
This post was sponsored by Mitel, but the opinions are my own and don't necessarily represent Mitel's positions or strategies.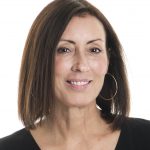 Shelly Kramer is a Principal Analyst and Founding Partner at Futurum Research. A serial entrepreneur with a technology centric focus, she has worked alongside some of the world's largest brands to embrace disruption and spur innovation, understand and address the realities of the connected customer, and help navigate the process of digital transformation. She brings 20 years' experience as a brand strategist to her work at Futurum, and has deep experience helping global companies with marketing challenges, GTM strategies, messaging development, and driving strategy and digital transformation for B2B brands across multiple verticals. Shelly's coverage areas include Collaboration/CX/SaaS, platforms, ESG, and Cybersecurity, as well as topics and trends related to the Future of Work, the transformation of the workplace and how people and technology are driving that transformation. A transplanted New Yorker, she has learned to love life in the Midwest, and has firsthand experience that some of the most innovative minds and most successful companies in the world also happen to live in "flyover country."