How AI, IoT, and Smart Machines Will Create Smarter Buildings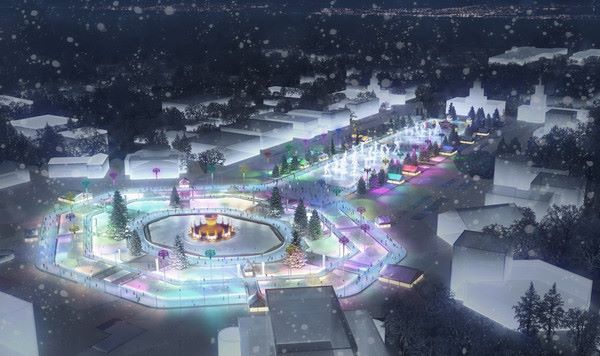 Listen to this article now
The Internet of Things (IoT) is not a gimmick – it is the future of innovative building design. IoT is quickly becoming an integral part of the modern workplace. In the past, a smart building might have had a connected security system and an automated timer-based HVAC system. Now, smart buildings can automate everything from waste management to energy usage.
I believe the increased efficiency that comes as a result of upgrading your building's automation make the decision to move toward a smart building, well—smart. Smart buildings will give any business a competitive edge, but perhaps more importantly, they can be the elements used in creating smart cities.
Invest in a Smart Building for Efficiency
At its core, a smart building is a structure that uses process automation to control operations, such as heating, air conditioning, security, and lighting. A smart building uses sensors to automate tasks, such as adjusting the office temperature in response to analytics that show who is in the building and using a particular room at a particular time. Access sensors can increase security by showing if there has been any unauthorized access to the building. These features provide significant efficiency and security gains while lowering costs for businesses. At the same time, these basic functions are just the tip of the iceberg compared to what modern IoT technology offers.
For example, an office printer alerts users when it is out of toner and, depending on the model, may automatically order more. Imagine if this self-managing concept were extended to include all major office supplies. Trash bins can signal to waste management staff when they need to be emptied, and smart storage containers can alert office managers when supplies are low and even order them automatically based on usage analysis.
Use Smart Buildings to Reducing Costs
Smart buildings aim to reduce energy and water usage, helping your bottom line as well as Mother Nature's. The U.S. Department of Energy estimates buildings are responsible for about 42 percent of electrical energy consumption in this country. Any waste due to inefficiency is a huge environmental and financial loss—both of which smart buildings can reduce.
A smart HVAC and lighting system uses temperature and activity sensors to crunch the numbers for optimal office conditions when workers are present and reduced energy usage when they are gone. Beyond the HVAC and lights, more sophisticated systems can adjust shading and account for temperature differentials between rooms, saving even more energy and lowering bills.
This technology isn't all about automation. One of the cleverer benefits of IoT integration in your office is the ability to provide usage statistics, empowering you to make efficient choices. Is there enough traffic to justify keeping more than one elevator activated at a time? Are workers too spread out, necessitating intense air conditioning in more zones than necessary? These analytics can be run by sophisticated artificial intelligence (AI) and delivered through the cloud, giving you the knowledge to manage your building effectively.
Smart building technology also means building and office managers don't need to remain onsite in order to keep an eye on things; all of the data discussed above can be viewed on smart phones, tablets, and laptops from anywhere.
Expand Smart Building Technology
A smart building will help a business, but a smart city can empower the world. Leaders recognize that greater use of citywide data aggregation, gained from smart buildings, can help a city reduce energy usage and increase efficiency. Cities already use smart infrastructure to automatically route traffic and emergency services. Now municipalities are interested in aggregating data from buildings in their locales. Big Data is crucial to creating smart cities, and AI can help mine such data and streamline the process.
For instance, Lucid, a cloud-based building management service provider, works with the Clinton Global Initiative and runs Connected Cities. This program's goal is to help 100 U.S. cities update their municipal buildings to include smart technology. The Lawrence Berkeley National Laboratory used Lucid's technology to reduce the natural gas usage across 26 buildings by 50 percent. These efficiency gains are easily measurable and provide a unique foundation for financing in that a savings of this magnitude allows for a demonstrable return on investment, which makes issuing bonds for public organizations easier.
From the smart home to the smart city, IoT and AI are the future of smart buildings. I believe that smart systems are critical to improving working and living, conserving resources, saving money, and, most importantly, making business operations more efficient. The best part is that your business can get started without much remodeling. Retrofitting HVAC and lighting automation into your existing system is an inexpensive way to reap the benefits without committing to an expensive whole-system replacement.
Photo Credit: thronebms Flickr via Compfight cc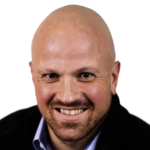 Daniel Newman is the Principal Analyst of Futurum Research and the CEO of Broadsuite Media Group. Living his life at the intersection of people and technology, Daniel works with the world's largest technology brands exploring Digital Transformation and how it is influencing the enterprise. Read Full Bio