Here's What's in Store for Marvell Technology, Qualcomm and Other Semiconductor Companies This Year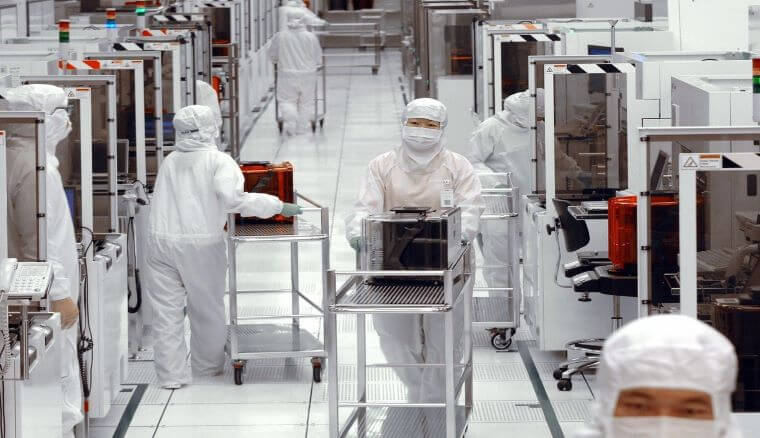 Listen to this article now
Daniel Newman Looks out to a Pivotal Year for Chip-related Companies After big Shifts in 2020
Semiconductors were hot in 2020 as the main stock sector index rose almost 50%. Mergers and acquisitions heated up — two of the largest deals in semiconductor history were announced, Nvidia/Arm and AMD/Xilinx. The year ended with activist investor Dan Loeb taking a significant stake in the beleaguered Intel.
This will be a formidable year for chips as the importance of artificial intelligence (AI), 5G, networking and compute stay in the spotlight. Here are some chip companies and storylines to watch as they develop this year.
NVIDIA and Arm: The NVIDIA NVDA, -2.58% acquisition of Arm will be a thematic storyline throughout 2021. The announcement of the deal jettisoned NVIDIA stock to new heights, driving more than the deal's value in market cap into the company in just a few days.
With this acquisition, NVIDIA will become instrumental to the chip industry in more ways than it is now, especially in low-power and traditional compute designs, along with being a key partner in many application-driven chips being developed by the likes of Apple AAPL, -1.37%, Amazon AMZN, -0.74%, Alibaba BABA, +0.20% and Microsoft MSFT, -0.17%. However, I expect this deal to undergo a tough review by regulators worldwide, and the onus will be on Nvidia's leadership to assure them that the roll-up of Arm won't damage the innovation ecosystem and competition in the chip space. This may very well be the semiconductor story of the year.
Intel's disaggregation and execution: Intel INTC, -2.82% had a rough 2020 — during a tech boom, its stock price fell. While AMD and NVIDIA have price-to-earnings (P/E) ratios north of 90, Intel's is less than 10 as investor confidence has waned.
Last week's memo from hedge fund manager Dan Loeb brought the company's problems back into the light. The real story to watch at Intel is the company's critical execution of its 10 nm ( nanometer), 7 nm and its chip disaggregation strategy, which moves more of its designs from complex and monolithic to simpler, more application-specific — ideally speeding up the development and improving yields from the company's fabrication plants, or fabs.
While Loeb pushed Intel to spin off its fabs, I don't believe it is in the cards for 2021 or any time in the near future. The company will continue to partner on certain designs to offset shortages and increase specialized production, but in 2021, Intel's focus will be execution — hitting its targets and delivering on the promise of next-gen designs it has been sharing over the past two years.
Homegrown chips are hot: Over the past two years, the rise of the homegrown CPU and GPU has emerged. Amazon Web Services has come to market with powerful general compute chips and AI ASICs (Application Specific Integrated Circuit) known as Graviton (CPU), Inferentia (AI inference), and most recently, Trainium (AI training) to meet the growing demand for AWS instances and as a way to scale and support customer needs in the cloud. Apple also went vertical, launching a series of homegrown chips for its MacBooks in late 2020, yielding a great debate about traditional chip companies' role and a certain heating up of competition and performance in notebooks. Most recently, Microsoft has been rumored to be working on a homegrown chip. This growing demand for custom chips from public cloud and OEMs will certainly continue to drive headlines and blur lines between the traditional chipmakers and those seeking to develop chips in-house to meet specific requirements that may scale better than traditional consumption paths.
China continues to make a go of it: Much like we see in the electric-vehicle (EV) space, we can expect a significant uptick in China's efforts to grow its chipmaking and development in 2021. Huawei is the biggest player in the space for China. Alibaba has also moved into the space developing homegrown chips. We can be certain more investment will be pumped in from China to attempt to decrease U.S. dependence on semiconductors as China seeks to be the world's technology superpower. While efforts so far have been inferior to U.S. chipmakers, I expect to hear more both in terms of investment and expedited timelines from China throughout 2021.
One to watch — Marvell Technology's rise: While NVIDIA, AMD, Intel and Qualcomm hog the headlines, Marvell Technology MRVL, -1.05% has carved out a specific identity in the chip space, focusing on opportunities in the data center and the edge. This strategy has paid off well for the company, not only seeing its price rise 78% last year but enjoying several upgrades from key research firms like Citigroup, B. Riley and Benchmark.
The company's attention to the growth in 5G and the important underlying infrastructure to support it has led to it winning important business, seeing its revenue and earnings per share (EPS) meet or exceed expectations during the past four quarters. CEO Matt Murphy has instilled direction and confidence in the company, and the company upped the stakes in the latter part of the year, acquiring networking giant Inphi for $10 billion, expanding the company's total addressable market (TAM) to more than $23 billion, and the enterprise value to $40 billion.
Qualcomm's mobile RF front end leaps past Broadcom: Qualcomm QCOM, -2.34% may be known for its modem business and has seen a great run since the company put to bed major litigation with Apple and the Federal Trade Commission over the past year, but the company is diversifying, and one of the big bets that it has made has been on the complexity of fulfilling the demand for mobile RF front end technology as 5G comes good. In its final quarter of its 2020 fiscal year, Qualcomm's RFFE business grew to $2.36 billion from $1.48 billion. This is thanks to the company developing technical competencies to support 5G, whereas competitors Broadcom AVGO, -1.38%, Skyworks SWKS, -3.79% and Qorvo QRVO, -3.62% have all struggled. The company seeks to capture 20% of this market by 2022 and is on pace to achieve the goal.
Qualcomm will also benefit significantly from the rapid growth of 5G in 2021; it rolled out its new 4-series Snapdragon mobile platform this week, making feature-rich 5G devices possible in the low-end smartphone tiers. This should significantly add to incremental results for Qualcomm as it is still early days for 5G. All of this coupled with the announcement Tuesday of the appointment of long-time Qualcomm executive Cristiano Amon to succeed Steve Mollenkopf at the helm of the company sets up 2021 to be a promising year for Qualcomm.
Futurum Research provides industry research and analysis. These columns are for educational purposes only and should not be considered in any way investment advice.
The original version of this article was first published on MarketWatch.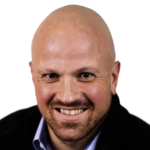 Daniel Newman is the Principal Analyst of Futurum Research and the CEO of Broadsuite Media Group. Living his life at the intersection of people and technology, Daniel works with the world's largest technology brands exploring Digital Transformation and how it is influencing the enterprise. Read Full Bio