Futurum Weekly Tech News: April 8, 2017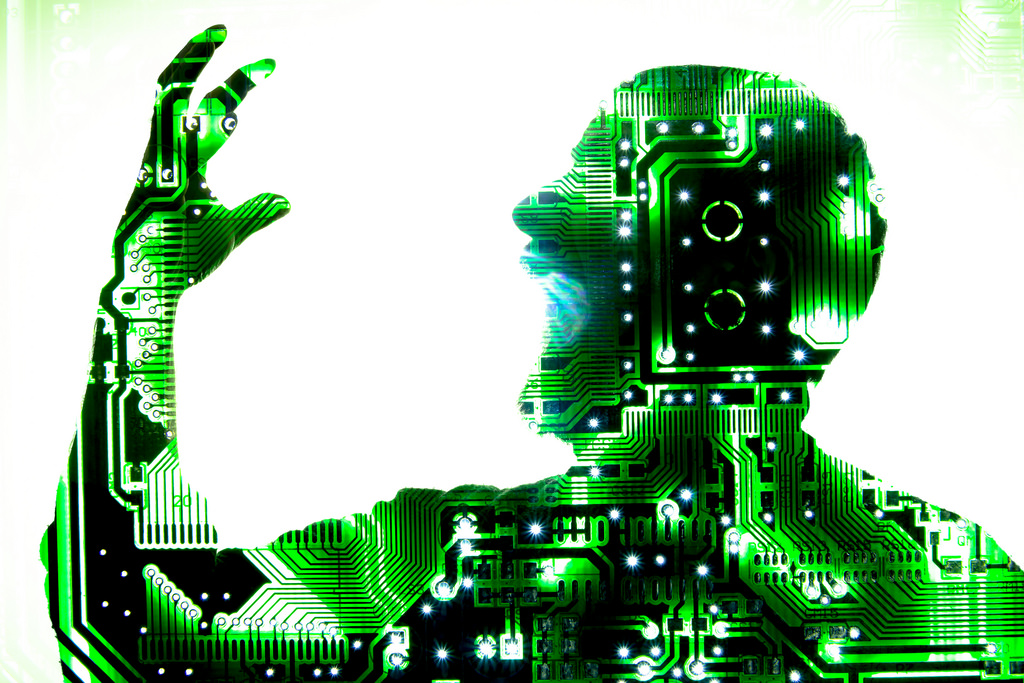 Listen to this article now
This week we have stories about researchers working on creating robot companions for the elderly, Google's AI chip that saved the company from building more data centers, the top five misconceptions of IoT networks and device security that you should pay attention to as well as research aimed at using machine learning to tackle depression.
Building an AI Chip Saved Google From Building a Dozen New Data Centers. Voice recognition is not a new technology. Google has been implementing voice recognition on Android phones for the past six years and since that time, engineers have been concerned that its network capacity was not sufficient. What if all their users used Google voice search for three minutes a day? They calculated that this would mean more data centers would need to be built just to handle all the traffic.
But rather than doubling the capacity of their data centers, the company instead built a computer chip specially designed to run deep neural networks, called Tensor Processing Units, or TPU. To find out more, check out the details from Wired as shared by Fei Fei Lee on Twitter.
One of most exciting #AI developments @Google is the TPU chip, 15-30x faster than general purpose chips for AI jobs https://t.co/rZhhgpJCnW

— Fei-Fei Li (@drfeifei) April 5, 2017
Can AI Ever Be as Curious as Humans?  This quote from Jacob Siegel says it all, "The man, gripped by curiosity, drills a hole to discover what the pipe carries." People who possess curiosity are said to be more employable and an asset to any company. In the future, people who can learn new things easily rather than what they already know will be in demand. If you're able to adapt and learn new skills, the better chance you will have not being replaced by robots. On this front, I couldn't agree more!
With the emergence of artificial intelligence, more companies are finding new ways to use intelligent machines that work and react like humans. Computers with AI are now capable of recognizing speech, learning, planning, and even solving problems better than humans. However, the big question is: can AI be as curious as humans? If you're interested in learning the answer, check out this interesting article from Harvard Business Review shared by Dr. Thomas Chamorro.
Can #AI outsmart human #curiosity? With @bentaylordata from @hirevue for @HarvardBiz @HoganAssessment https://t.co/PrXxaXmIuW

— Dr Tomas Chamorro (@drtcp) April 5, 2017
The Top 5 Misconceptions of IoT Network and Device Security.  The Internet of Things (IoT)  is everywhere and  is advancing faster than ever. Connected devices can be found in most homes in the form of smart TVs, thermostats that we can control with our phones, pet trackers, and cameras that allow us to monitor, feed, and even play with our dogs and cats when we're away from home. Today, IoT companies are creating an ever-increasing number of devices that can connect to the internet. However, with innovation inevitably comes risk and the advancement in IoT technology also leaves us vulnerable to security risks. To protect ourselves from hackers and potential attacks, it's important to be informed. Check out the top five misconceptions of IoT networks and device security you should pay attention to in this article shared by Kenneth Holley. It is a must read.
The Top 5 Misconceptions Of IoT Network And Device Security #cybersecurity #iot https://t.co/OGrFaHrdUH

— Kenneth Holley (@kennethholley) April 6, 2017
Weaponized Police Drones Are Coming. Drones are no longer just for hobbyist and film makers wanting to shoot interesting aerial shots. Drones are also used to ship packages and to survey land. According to a study by the Center for the Study of the Drones, at least 347 agencies comprised of local fire and law enforcement and emergency responders employ drone technology.
The police have even used drones to catch criminal suspects by fitting drones with high powered cameras and heat detecting technology. Drones are also used to monitor traffic conditions and to take crime scene photographs. But will drones ever be equipped with weapons? There is ongoing debate on whether this will happen and if it makes sense. Here's an interesting post shared by Karen Weise from Bloomberg news.
Weaponized police drones are coming to America https://t.co/CcEV179Sli via @technology

— Karen Weise (@KYWeise) April 6, 2017
Retiring with robots? As people get older, the fear of not being able to do certain tasks due to illness or simply because of age related limitations is understandable. Maybe you don't have family members close by and available to help you, but thanks to technology, retiring with robots will be a reality soon. Along those lines, The University of Hertfordshire is experimenting with care robots in a domestic setting. There's still a lot of work to be done as researchers work to be able to help seniors with robotics when they're not able to do certain things for themselves. To learn more about these exciting innovations, check out this article shared by David Albert, MD on Twitter. It's truly a fascinating topic and with Boomers heading into retirement age, one we are sure to be hearing more about.
Retiring with robots? How your folks will get high-tech help – CNET https://t.co/PvT61vowBA

— David E. Albert, M.D (@DrDave01) April 5, 2017
Machine learning could help us tackle depression. We all experience stress in our lives from time to time. Work stress, personal stress, combined with anxiety or depression can make life very difficult for some people to lead a normal life.
Depression affects many Americans. According to AADA, depression is the leading cause of disability in the age 15 to 44 age group in the United States. Depression also affects more than 15 million American adults, or about 6.7 percent of the U.S. population age 18 and older annually. Researchers are hard at work finding ways machine learning can help tackle the problem by using data to help spot trends that would take human researchers much more time and resources. The results from these studies will be used to diagnose other patients.  If you have friends or family members who suffer from depression, you may want to check out this article share by EP Kilington on Twitter.
#MachineLearning could help us tackle #depression https://t.co/yp2RHd5iCm #DigitalHealth #CognitiveComputing #AI

— epilkington (@epilkington) April 6, 2017
Photo Credit: FadeToBlackLP Flickr via Compfight cc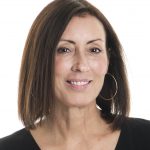 Shelly Kramer is a Principal Analyst and Founding Partner at Futurum Research. A serial entrepreneur with a technology centric focus, she has worked alongside some of the world's largest brands to embrace disruption and spur innovation, understand and address the realities of the connected customer, and help navigate the process of digital transformation. She brings 20 years' experience as a brand strategist to her work at Futurum, and has deep experience helping global companies with marketing challenges, GTM strategies, messaging development, and driving strategy and digital transformation for B2B brands across multiple verticals. Shelly's coverage areas include Collaboration/CX/SaaS, platforms, ESG, and Cybersecurity, as well as topics and trends related to the Future of Work, the transformation of the workplace and how people and technology are driving that transformation. A transplanted New Yorker, she has learned to love life in the Midwest, and has firsthand experience that some of the most innovative minds and most successful companies in the world also happen to live in "flyover country."