Futurum Weekly Tech News: April 1, 2017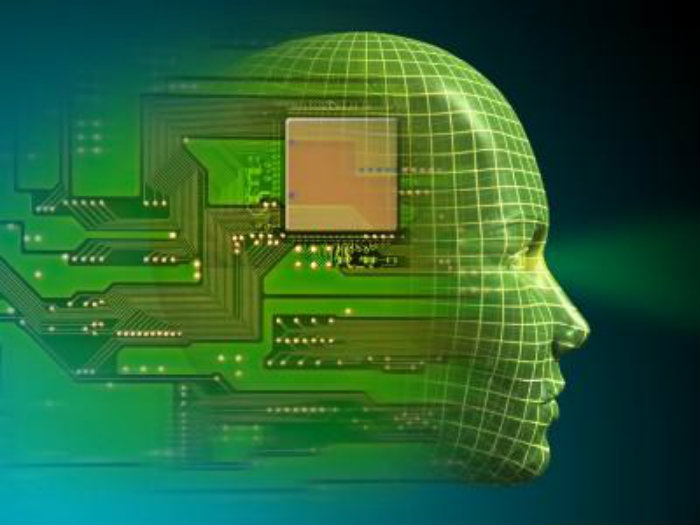 Listen to this article now
Starbucks tests a mobile order-only store, VPNs and your privacy, Samsung S8 woes, and a gizmo called Welle that turns any surface into a smart home controller. These are just some of the stories we have for you this week in the Futurum Weekly Tech News Review.
Robots, Robots, Everywhere. And now, soon your pizza will be ordered, made, and delivered by robots. Robots and pizza a great combination for foodie and techies. Earlier in March, Pizza Hut shared a promotion that allowed users to order pizza using special Bluetooth enabled shoes. The company also created 64 special-edition "pie tops." The bad news is that these shoes will not be available to the public, but only to lucky patrons as a future promotion. I don't know about you, but order pizza from my sneakers is not at all something I care about.
Robots continue to make inroads in the fast food sector. Earlier this week, Dominos revealed a new pilot project that will use robots or automated ground drones to deliver food within a one-mile radius. The pizza company has partnered with Starship technologies, a robotics company created by Skype's founders. The pilot is being rolled out in Europe and will be launched soon in the United States. Will food prepared by robots will be as tasty as the same food prepared by humans—I'm thinking chances are good we won't be able to tell the difference. To find out more about what Dominos is doing with robotic technology and food delivery, check out this Venture Beat article shared by Spiros Margaris.
Soon your pizza will be ordered, made, and delivered through robots https://t.co/5Q6Ni4Zr9A @PSAWERS #fintech #AI pic.twitter.com/hPgrQP8y8K

— Spiros Margaris (@SpirosMargaris) March 31, 2017
So the new Samsung Galaxy S8 is in all the news this last week. And it's S8 features new biometric functionality that includes facial recognition features and IRIS scanners intended to provide improved security for device owners by making it super simple to unlock phones and/or sign into websites. Except for the part where it's equally as easy to unlock this phone using a photograph of the owner. What the what? This Periscope unpacking video done by Spanish bloggers @marcianophone shows how dead simple it is to trick the S8 into unlocking the phone using a screen-captured photo. The good news? These phones weren't final products (we hope), and perhaps fixable by the brand before shipping to customers. In any event, not the news this embattled brand needs at this point.
DESDE EL SHOWROOM TOCANDO EL #galaxys8 y el #galaxys8plus!!! DOS MAQUINAS!!! #unpacked2017 https://t.co/oZcA8J8pEG

— MARCIANOTECH (@MARCIANOPHONE) March 29, 2017
A new gizmo called Welle turns any surface into a smart home controller. We've talked about using your voice to control smart connected devices. Now Maxus Tech has recently launched a device that uses embedded sonar technology to detect your motion and gestures that can then be used to control smart devices and apps in your office or home.
Welle can transform any surface into a smart gesture-controlled interface using either an iOS and Android app. Imagine being able to turn off your lights or control your thermostat with just a wave of your hand or a tap of your finger on any surface. Interested in owning one? Get the deets from Digital Trends.
If you want to see how it works, check out this video.
Starbucks is going to try out a mobile order only store. If you've experienced lining up to wait for your caffeine fix at a busy Starbucks, you know that the wait continues even after you've ordered your drink. With that said, this news will make you happy. Starbucks has announced it will open a dedicated mobile order and pay store next week in the company's Seattle headquarters. The company wants to test ways it can serve their customers faster and provide a better in-store customer experience. The coffee chain has been looking for ways to ease bottlenecks at café drink delivery stations that often happen during peak-hours causing a pile up of mobile drink orders. It will be interesting to see if this move solves the problem. Find out more about this interesting development by reading this article shared by Luciano Blancato on Twitter.
Starbucks is going to try out a mobile order-only store https://t.co/HgpwPCpmbE #thexeon

— Luciano Blancato (@thexeon) March 31, 2017
So my ISP can sell my browsing history—what can I do? I like reading The Register's Iain Thompson's content and this article is no exception, covering the recent legislation approved that permits ISPs the ability to store and sell users' browsing history. A big deal for those concerned about privacy, no The reality is that it's the "storing" part that is (or should be) of greatest concern. Think about it: every site you've visited, how long you were there, what specific pages you visited on websites—that's a ton of information for an ISP to have on its customers and just imagine what the possibilities are when possessed of that information. It's a lot of privacy that's going away. This quote, while worth a laugh, is particularly prescient: "If this bill goes through, there's nothing you can do; you're screwed," security guru Bruce Schneier told The Register earlier. "It used to be just Google knew what kind of porn everybody liked, now it's going to be ISPs that have the data and they are going to store and use it." Even more of a concern is the fact that ISPs have a long history of being vulnerable to hacking—awesome all the way around, for consumers, that is.
Thompson gives some good advice on what you might consider doing if taking steps to protect your privacy is important, and what to be sure to avoid as well. Check it out here, and follow him while you're at it.
So my ISP can now sell my browsing history – what can I do? https://t.co/ODcEyv5dOL HTs to @schneierblog @dane @the_zeroth_law

— Iain Thomson (@iainthomson) March 28, 2017
On the topic of VPNs. If you're thinking you might want to start using a VPN? read this first. As mentioned in Thompson's article linked above, a VPN might be a solution you want to explore as a means of protecting privacy. A VPN (Virtual Private Network) is a tool that can help you keep your private data more secure and if you're an employee of an enterprise company, chances are good you already use a VPN to access company networks, so this won't be alien for you. If you're not already familiar with what a VPNs is, it's a private, controlled network that sits between you and the Internet. It provides an encrypted connection that makes it difficult for others to eavesdrop on your online activities, and it also bypasses your ISP. All they see is your connections to the same VPN server over and over again, not your actual browsing history. While there are more aggressive and advanced methods of hiding your identity on the Internet, using a good VPN will certainly help. Of course, this means that the VPN will have your browsing history instead of your ISP, but it's up to you to pick your poison.
If you want to take a deeper dive into VPNs and other methods to protect your personal online data, check out this guide created by the team at Wired.
Need a VPN because Congress sold out your privacy? We just wrote a guide. https://t.co/xHAzgJedPl

— Nicholas Thompson (@nxthompson) March 30, 2017
Photo Credit: hokorpeter Flickr via Compfight cc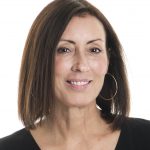 Shelly Kramer is a Principal Analyst and Founding Partner at Futurum Research. A serial entrepreneur with a technology centric focus, she has worked alongside some of the world's largest brands to embrace disruption and spur innovation, understand and address the realities of the connected customer, and help navigate the process of digital transformation. She brings 20 years' experience as a brand strategist to her work at Futurum, and has deep experience helping global companies with marketing challenges, GTM strategies, messaging development, and driving strategy and digital transformation for B2B brands across multiple verticals. Shelly's coverage areas include Collaboration/CX/SaaS, platforms, ESG, and Cybersecurity, as well as topics and trends related to the Future of Work, the transformation of the workplace and how people and technology are driving that transformation. A transplanted New Yorker, she has learned to love life in the Midwest, and has firsthand experience that some of the most innovative minds and most successful companies in the world also happen to live in "flyover country."