Futurum Week In Review – Week of March 4, 2017
Listen to this article now
The VR hardware race, machine learning applications for social nets for social good, Snapchat's ready to jump into augmented reality and Facebook adding a new tool set with machine learning to help spot users at risk to commit suicide. These are just some of the stories we think you'll find interesting in this week's technology round up.
Winners and Losers Begin to Emerge in VR Hardware Race. Futurist and tech companies have predicted for a while that virtual reality will be a key driver of the next generation of personal computing. But multiple challenges stand between virtual reality success and mass adoption of the technology. Obstacles includes lack of great games and the tangle of cables that connect the headsets to the computers. But probably the biggest hurdle is the high cost of premium virtual reality headsets. Just this week, Facebook's Oculus slashed the price of its Rift headset and motion controllers. To learn which brands are winning in this race, head over to this article via MIT Technology Review for more details.
Winners and Losers Begin to Emerge in #VR Hardware Race – via @techreview https://t.co/ayzP3mBVIL

— Brian Moyer (@bdmoyer) March 3, 2017
Facebook Uses Machine Learning to Spot At-Risk Users. There are many applications for machine learning, including adoption by social networks. In the case of Facebook, the behemoth social network is setting its sights on using machine learning to detect users with suicide tendencies and offering resources. According to a Facebook press release, one person dies by suicide every 40 seconds and is the second leading cause of death of people age 15 to 29 years. Experts suggest that one of the best ways to prevent suicide is for those in distress to hear from people who care about them and the social network is hoping it can be a vehicle to help connect people in distress with people who can help them. What role does machine learning play here?
Here are a few of the things the social net is putting in place when algorithms detect a potential problem:
Integrated suicide prevention tools to help people in real time on Facebook Live
Live chat support from crisis support organizations through the Messenger platform
Streamlined reporting for suicide, assisted by artificial intelligence
To get more details about this new algorithm, check out the article shared by Bernard Marr.
Facebook now uses algorithms to predict that users are suicidal – Forbes https://t.co/qa3oFvwpia

— Bernard Marr (@BernardMarr) March 3, 2017
Robots and the Security Risks They Pose. Robots are now available for home, business, and industrial use, but some robots can be susceptible to cyberattacks, making these high-tech devices a major security risk.
Remote hacking and/or the use of cameras and microphones to spy on individuals or companies can present opportunities for theft of valuable data and put companies at risk. Interested in more info on this topic, check out a study shared  by Samuel Pavin on Twitter.
#Tech: That Cool #Robot May Be a #Security Risk https://t.co/Kc7PmHMVTq pic.twitter.com/kWv7kbiP9e

— Samuel Pavin (@SamPavin) March 2, 2017
Does Snap present the secret 'gateway drug'? Thanks to the Pokemon Go craze of this last year, more people are now embracing augmented reality. The game has proven that the market is ready for mixed reality and participative technologies where real life experience is blended with immersive experiences.
Now Snap, Inc., makers of social messaging app Snapchat, is hoping its $130 sunglass-camera hybrid Spectacles will be the next big thing in AR. Since going public this past week, Snap is also hoping investors get excited about that, too.
Spectacles aren't the same as full-fledged AR headsets. Unlike dedicated AR/VR devices like the Microsoft HoloLens, Spectacles are only capable of simple image capture. Many who work with AR feel that Spectacles are more of a small step toward AR headsets, and assume Snap is likely headed in that direction. The company is highly secretive so it's hard to know for sure.
This article from CNET shared by Tonya Scholz explores thoughts on the future direction of Snap and its unique Spectacles.
Say hi to Snapchat and Specs, your secret AR 'gateway drug' ~ by @joan_e via @CNET https://t.co/ApZ00LbOG2 pic.twitter.com/yP16RLxUKD

— Tonya Scholz (@knowaging) March 2, 2017
You Can Soon Fly to the Moon—for Only $80 Million a Seat. If you're interested in visiting the moon, you may not have to wait much longer. If you have an extra $80 million, you can probably do it by 2019. There are already two thrill seekers committed to pay Space X to take a trip around the moon as soon as 2018. Space X CEO Elon Musk announced last Monday that the prospective space tourists have already paid a deposit for the trip. The space adventurers will have to undergo a variety of fitness tests prior to starting their training this year. Whether you're ready to fork over the dough, or just learn more check out the details from this article shared by David Holm.
You Can Soon Fly to the Moon For Only $80 Million a Seat! #elonmusk #spacex #spacetourism #NASA #Mars #Moonhttps://t.co/6Ui1rMKRKp

— David Holm (@cloudpreacher) March 2, 2017
Photo Credit: Swallia23 Flickr via Compfight cc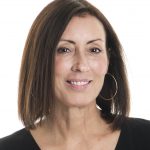 Shelly Kramer is a Principal Analyst and Founding Partner at Futurum Research. A serial entrepreneur with a technology centric focus, she has worked alongside some of the world's largest brands to embrace disruption and spur innovation, understand and address the realities of the connected customer, and help navigate the process of digital transformation. She brings 20 years' experience as a brand strategist to her work at Futurum, and has deep experience helping global companies with marketing challenges, GTM strategies, messaging development, and driving strategy and digital transformation for B2B brands across multiple verticals. Shelly's coverage areas include Collaboration/CX/SaaS, platforms, ESG, and Cybersecurity, as well as topics and trends related to the Future of Work, the transformation of the workplace and how people and technology are driving that transformation. A transplanted New Yorker, she has learned to love life in the Midwest, and has firsthand experience that some of the most innovative minds and most successful companies in the world also happen to live in "flyover country."