Futurum Week in Review – February 18, 2017
Listen to this article now
Artificial Intelligence (AI), chatbots, and VR apps making life easier every day. Robots teaching kids to code and (oops) an Android hack that might spell trouble. Here are the things going on this week that we think you might want to know about.
What's Next for #AI Home Assistants. Smart assistants like Amazon Echo, Echo Dot and Google Home are now an essential accessory in millions of homes. They're playing music on command, reporting sports scores, answering geography questions, controlling security systems and thermostats, and other stuff that we soon won't remember living without.
But what's next? Google and Amazon are considering adding a voice functionality to the Echo and Google Home, so soon your home robot will be talking to you. Challenges to adding this functionality include privacy concerns (of course!) along with tackling the UX issues involved when it comes to having a conversation with a device. David Papp shared an interesting post on this front in the MIT Technology Review—definitely worth a read.
What's Next for AI Home Assistants https://t.co/ZgEmGCTOxp

— David Papp (@DavidPapp) February 16, 2017
Chatbots and the future of 911. Have you ever engaged with a chatbot? Chances are good you have, even if you didn't know it was a bot. With AI technology gaining adoption, chatbots are being employed to answer questions, schedule meetings, organize calendars, help users find products, and troubleshoot customer service issues.
When it comes to customer service, chatbots are changing everything. These days, as soon as I buy something online, I'm getting a chatbot message on Facebook Messenger providing real time shipping and delivery information—has that happened to you yet? It will. And unlike humans—and exponentially less expensively than humans—chatbots can field questions 24 hours a day and they don't get grouchy, tired, or need a break. But how do we feel about chatbots in emergency situations? Are we ready to forgo human interaction during an emergency? Here's a good read on that topic shared by Brian Hurley.
Chatbots and the future of 911 – GUEST: The odds are you have already engaged with a bot during a customer serv… https://t.co/B6ZFMhd0mj

— Brian Hurley (@brianhurley) February 17, 2017
Hasbro's cute new robo-dog teaches coding on the sly. I was happily on a dog hiatus until the incessant pleas of some 11-year-old twins caused me to cave in a weak moment. You know the feeling. If your kids are asking for a dog and you're stronger than I am, Hasbro's Proto Max may be a good alternative. Proto Max is a robotic dog that kids can customize and control via an app. The aim of the company behind Proto Max is to encourage kids to learn the basics of how programming works, fostering an interest in STEM. Now THAT is something my 130 lb. Bloodhound does not do!
Not a dog lover—don't despair. Maybe the company has robo cats on the drawing board for the future. Head over to this article from Engadget for more information and if you buy one, let us know what you think about it.
Today in scary-looking kids' toys: https://t.co/hH9enNG5JR

— Dana Wollman (@DanaWollman) February 16, 2017
Android Phone Hacks Could Unlock Millions of Cars. If you grew up in the 80s, you might have once considered owning a car named "Kitt." And if you don't know what that refers to, let's just skip it. Fast forward to 2017, and I can control my car with voice commands, have more sensors monitoring my driving than I can count, and can unlock, locate, and remote start my car by way of an app on my phone. While this is all pretty cool, that same technology can open us up to security risks—real ones, that exist today, and not ones to worry about in the future. The team at Kaspersky have found a problem with Android apps for connected cars and if you own a connected car and use an app on your Android phone, I'd put checking out this post shared by Andy Greenberg at the top of your list.
Kaspersky researchers find Android apps for connected cars lack safeguards: Hack the phone, locate & unlock the car https://t.co/Y8F4kiGxY8

— Andy Greenberg (@a_greenberg) February 16, 2017
VR app helps prepare children for MRI. There's nothing worse than a sick kid. And when a sick kid needs something like an MRI, it can be incredibly hard to reassure an anxious child about a procedure, or a machine, that is more than a little scary, even for adults. Well now, there's an app for that—a VR app developed by the team at King's College Hospital called "My MRI at King's". Pretty inventive, isn't it?
Something that makes the app even more awesome is that it does a great job without the need of specialized expensive equipment, you can use it with the Google Cardboard viewer or as a 360-degree video on a tablet. Want more info—check out this article via NewAtlas.
Want to see how it works? Here you go.
Photo Credit: Elwyn Hammonds Flickr via Compfight cc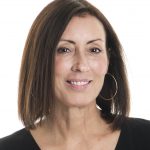 Shelly Kramer is a Principal Analyst and Founding Partner at Futurum Research. A serial entrepreneur with a technology centric focus, she has worked alongside some of the world's largest brands to embrace disruption and spur innovation, understand and address the realities of the connected customer, and help navigate the process of digital transformation. She brings 20 years' experience as a brand strategist to her work at Futurum, and has deep experience helping global companies with marketing challenges, GTM strategies, messaging development, and driving strategy and digital transformation for B2B brands across multiple verticals. Shelly's coverage areas include Collaboration/CX/SaaS, platforms, ESG, and Cybersecurity, as well as topics and trends related to the Future of Work, the transformation of the workplace and how people and technology are driving that transformation. A transplanted New Yorker, she has learned to love life in the Midwest, and has firsthand experience that some of the most innovative minds and most successful companies in the world also happen to live in "flyover country."