Futurum Week in Review – February 11, 2017
Listen to this article now
Self-driving cars and the challenges construction zones present, robots delivering packages, how cloud, AI, and robotics will impact emerging jobs, and pitting #AI against AI—lots of cool stuff in the news this week that you'll want to know. Let's get to it.
This bipedal robot could deliver your packages one day.  Imagine a self-driving delivery truck pulling up in your driveway and a robot steps out, handing you a package. Wouldn't that be cool? Being fascinated by robotics, not only would I be thrilled by this, I know it's coming—and in the very near future. Jonathan Hurst, Associate Professor of Robotics at Oregon State University and the CTO of Agility Robotics, and his team have already developed a two-legged walking robot called Cassie.
In its present form, Cassie will be used by other robotics companies and researchers to develop other more advanced robots. Why a bipedal robot? That's an easy one—robots with wheels are limited by the environment, but a bipedal design allows robots to easily navigate any terrain. With Cassie, developers hope to be able to design and build a machine that can go anywhere. Check out this article shared by @Mpd, which takes a deeper dive into what's ahead.
This bipedal robot could deliver your packages one day https://t.co/EUaf8jDpQA

— MPD (@mpd) February 10, 2017
To see Cassie in action, watch this video:
Why Self-Driving Cars "Can't Even" With Construction Zones. According to a recent NPR article, 94 percent of crashes can be attributed to a human choice or error.  Drunk driving, speeding, and distracted driving are three of the main reasons cited in the article. Ninety- four percent is a big number—are self-driving cars a solution? Computers are immune to distracted driving unlike their human counterparts and using sophisticated algorithms to maintain a safe distance between vehicles and sensors that can calculate appropriate stopping distance should, in theory, help reduce the chances of car accidents.
Construction zones, however, present a whole different set of obstacles, and obstacles that may well get in the way of the wide adoption (today, anyway) of self-driving cars. Humans can easily see and quickly react to flashing signs or construction workers wielding stop signs and/or warning of road construction ahead. Will autonomous cars be able to understand these signs the way humans do? Will developers be able to develop the A.I. technology needed to deal with the rules of the road?  Here's an interesting read on that topic from Wired, shared by Jyrki Kasvi.
Why Self-Driving Cars *Can't Even* With Construction Zones https://t.co/lCxrjmWpi4 via @WIRED

— Jyrki Kasvi (@jyrkikasvi) February 10, 2017
Google's DeepMind pits #AI against AI to see if they fight or cooperate Whether or not you're on the Artificial Intelligence (AI) bandwagon, one thing is for sure—this technology is here to stay and it will undoubtedly will affect our lives in a myriad of ways. In the not-too-distant future, factions of society will likely be controlled in part or wholly by artificial intelligence. Things like traffic management, infrastructure and utility management are just the tip of the iceberg. More importantly, is it possible that a network of AI agents managing many different things upon which we'll come to rely on a daily basis be able to effectively work together? Great question, isn't it? Google's DeepMind conducted an interesting experiment to see how agents would interact with one another in a series of "social dilemma" experiments, and the Verge took a nice dive into the topic. Definitely something you'll want to check out if you're as interested in AI as we are.
Emerging products made possible by leaps in artificial intelligence, cloud, and robotics will affect many jobs. Have you seen the TV series "Humans" or "Mr. Robot?" The themes portrayed in these series and other similar movies or television shows may go from science fiction to science fact sooner than we think. Robots are already analyzing data, working as virtual assistants, delivering food, and handling many more tasks once done exclusively by humans.  Advances in technology in areas of AI, the IoT, smart cities, cloud intelligence and robotics have set the stage for new "sentient" tools according to a new report published by research firm Frost and Sullivan. Bob Violino breaks down the findings in his article on ZDNet.com.
New 'sentient' tools set to explode on the global market https://t.co/neTpKwoO4M via @ZDNet & @BobViolino

— Bob Violino (@BobViolino) February 8, 2017
Tenka Labs unveils Circuit Cubes to take LEGO-like building blocks into electronic age. Are you a Lego fan? I love them, but I hate how these little plastic bricks hurt your feet when you accidentally step on them when the kids leave them lying around in the living room. I wish we had programmable toys growing up. Now that I'm a parent, I'm happy to encourage my daughters to learn to code starting at an early age. And they love it! Recently Tenka Labs launched Circuit Cubes, a Lego-like toy that allows kids to build their own smart toys. The founders of Tenka Labs believe that kids learn better through hands on experience and troubleshooting. The toys were designed to help kids grasp the fundamentals of circuitry and science through unprescribed play. If these toys can encourage kids to take an interest in STEM, I am all for it. Click on the link below shared by Dean Takahashi from Venture Beat to find out more about Circuit Cubes.
Tenka Labs unveils Circuit Cubes to take LEGO-like building blocks into electronic age https://t.co/6KYLgMEmJE via @VentureBeat

— Dean Takahashi (@deantak) February 9, 2017
That's a wrap for this week in review from our team at Futurum. What's the best, most exciting news in the tech space that's come across your radar screen recently? We'd love to hear about it.
Photo Credit: stevenighteagle Flickr via Compfight cc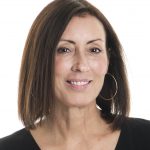 Shelly Kramer is a Principal Analyst and Founding Partner at Futurum Research. A serial entrepreneur with a technology centric focus, she has worked alongside some of the world's largest brands to embrace disruption and spur innovation, understand and address the realities of the connected customer, and help navigate the process of digital transformation. She brings 20 years' experience as a brand strategist to her work at Futurum, and has deep experience helping global companies with marketing challenges, GTM strategies, messaging development, and driving strategy and digital transformation for B2B brands across multiple verticals. Shelly's coverage areas include Collaboration/CX/SaaS, platforms, ESG, and Cybersecurity, as well as topics and trends related to the Future of Work, the transformation of the workplace and how people and technology are driving that transformation. A transplanted New Yorker, she has learned to love life in the Midwest, and has firsthand experience that some of the most innovative minds and most successful companies in the world also happen to live in "flyover country."