Wholesale Distribution, Technology, and the Future of a Trillion Dollar Industry – Futurum Tech Webcast Interview Series
Wholesale Distribution, Technology, and the Future of a Trillion Dollar Industry – Futurum Tech Webcast Interview Series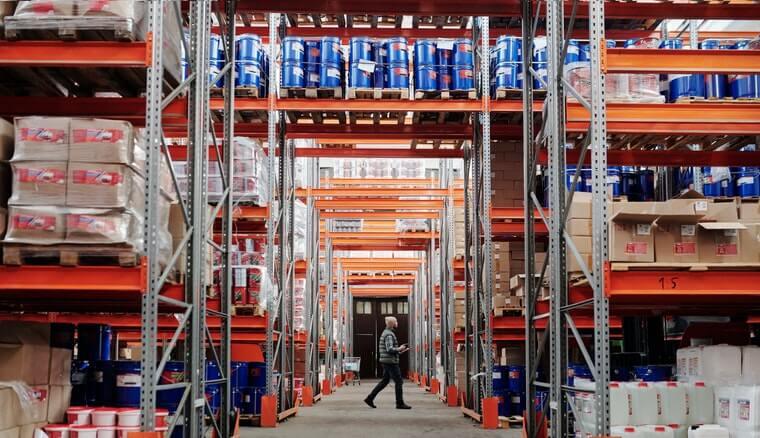 This week's episode of the Futurum Tech Webcast – Interview Series featured an interview with DataXstream CEO Tim Yates and SAP Global Head of Wholesale Distribution Magnus Meier. DataXstream is an SAP partner that builds solutions to help customers maximize the effectiveness of their ERP infrastructure in order to get the most out of their SAP investments. Moreover, what they're doing is working. DataXstream won the 2020 SAP Pinnacle Award as SAP App Center's Partner of the Year back in April.
In our conversation today, we explored the future of wholesale distribution, including trends in digital transformation within the industry, the current state of the industry in 2020, and how COVID-19 has changed the way wholesalers work.
The Future of Wholesale Distribution
We took a brief look at the wholesale industry as a prelude to the conversation. In the US alone, there are approximately 415,000 wholesale businesses with combined annual sales of about $7.8 trillion. Supply chain visibility and order complexity challenges plague these companies and, at a time when customers have more choices than ever and expect top-notch customer service, wholesalers that don't prioritize fixing these issues won't survive. This is the problem that Tim, Magnus and their teams at DataXstream and SAP are trying to solve.
Our conversation was a wide-ranging one, including discussion of the following:
Common challenges facing wholesale distributors and whether COVID-19 has made these challenges worse
An understanding of the complexities in order and inventory management
The possible technology solutions that wholesalers are turning to in order to ease their order and inventory management problems, including a look into OMS+, the order management system from DataXstream
What successful customers have done to shorten time to value in order to maximize ROI when investing in software solutions
A few customer use cases that explore how SAP and DataXstream customers have been able to meet their challenges head on by using OMS+
In today's fast-paced, data-driven, customer-centric business climate, it's easy to understand how a wholesaler could benefit from a solution that has the ability to save time, increase productivity, and drastically improve the customer experience. OMS+ does just that. Our team at Futurum Research had an opportunity to evaluate the OMS+ software solution recently. We broke down the key benefits for wholesalers and why it is a good software investment. You can check that out here. OMS+ is currently available on SAP App Center.
We wrapped up our conversation with a discussion about what's next for wholesalers. Tim and Magnus brought a wealth of knowledge to the conversation and it's one you don't want to miss.
You can watch the video here (and subscribe to our YouTube channel while you're at it).
Or stream the episode on your favorite podcast app:
Disclaimer: The Futurum Tech Podcast is for information and entertainment purposes only. Over the course of this podcast, we may talk about companies that are publicly traded and we may even reference that fact and their equity share price, but please do not take anything that we say as a recommendation about what you should do with your investment dollars. We are not investment advisors and we do not ask that you treat us as such.
Read more analysis from Futurum Research:
SAP Q3 Earnings Show Positives Amidst CEO Change 
Accelerating Digital Transformation In The Wholesale Distribution Industry
Unified Commerce Is The Future Of Retail – Futurum Tech Podcast Interview Series 
Transcript:
Daniel Newman: Welcome to the Futurum Tech Podcast. I'm your host today, Daniel Newman. Excited about today's Futurum Tech Podcast Interview Series, where I will be hosting Tim Yates of DataXStream and Magnus Meier of SAP. Today, we're going to be talking all about digital transformation and what is going on in the wholesale distribution space. Before we have our guests join, I want to just say thank you today to DataXStream and SAP for partnering on this podcast and videocast, whether you're watching the video or listening to it on Apple or Spotify. We really appreciate it.
And of course, a little disclaimer, for everyone out there, this show is for information and entertainment purposes only. Please do not take anything we say or talk about today as some sort of investment advice. Without further ado, I want to welcome Tim Yates and Magnus Meier to the show. Tim, Magnus, welcome to the Futurum Tech Podcast Interview Series. Excited to have you here today.
Tim Yates: Thank you. It's good to be here today.
Daniel Newman: So, without further ado, let's jump in. Let's do a quick introduction. Tim, I'll start off with you. Looking sharp by the way, gents. You look very good. We look like three… We look really good today, don't we? Tim, thanks for joining.
Tim Yates: I think we're looking like we're all missing a little bit of hair here. Three bald guys in the interview. So, thanks. Hi, my name's Tim Yates, CEO of DataXStream. A little bit about DataXStream, we've been in the SAP space for 20 years, building solutions and helping SAP customers be successful with their SAP investment.
Daniel Newman: And Magnus?
Magnus Meier: My name is Magnus Meier. I'm vice president of SAP. And I'm heading our Global Wholesale Distribution Practice.
Daniel Newman: Excellent. You know, it's a really timely opportunity to get the three of us on. There's so much going on in the world. 2020 has been a year that has really challenged every business, every industry. And one of my favorite things to do is to have conversations with entrepreneurs, executives in the tech space, and really talk about A, how each of these companies have been able to handle this pandemic, handle the turbulent year, the uncertainty in the economy. And then of course, hopefully apply some of these learnings so that our audience, whether they're enterprises themselves that are acquiring and investing in new technology or they're executives or business leaders working for larger enterprise, that they can apply some of this information into their business. So, let's just start there. Tim, talk a little bit just how is 2020 been for DataXStream.
Tim Yates: Well, for DataXStream personally, 2020 has been actually a very solid year for us. With all the challenges that we've had, we have been able to adapt to the change in how we had to operate our business, how we had to interact with our customers. And we're going to have one of the more successful years we've had on books so far. So for us, it's not been a terrible year from a business perspective, but it's had a tremendous impact on the employees of DataXStream, the challenges of working from home with often your kids sitting next to you and you having to provide IT tech support for them on their Zoom and Teams meetings, while trying to also satisfy a customer and help them with delivering the solutions we provide.
Our customers have had a very different experience as well. We've had all ends of the spectrum. Some that have really been impacted because their business vaporized overnight because of the type of business they were in, and some were they're just off the hook with business because this environment shifted the focus into their particular areas. So it's been a very interesting year for both businesses and people in general.
Daniel Newman: Yeah. And you jumped a little bit ahead, but I think you were reading my mind because that was actually the first thing as I had talked to you about is challenges. You talked a little bit there about the challenges at home. I think those are fascinating. Magnus, I'm guessing you probably are experiencing some of the same things as 2020 has brought some shelters in place. It's brought a totally different way of doing our business, much more of the type of video in engagement. So Tim, hold that thought because I want to come back to you on that. But just broadly speaking on overall digital transformation, you, Magnus, leading a vertical for SAP, how's the experience of 2020 been for you?
Magnus Meier: Challenging as well. I mean, usually, we're very customer-centric. We're trying to work on a daily basis together with our customers, but because of the nature of this disruption, we need to be mindful not to disturb their business any further. They are, in many areas, busy helping their customers, whether it's around the healthcare segment, or whether it's in high-tech, whether trying to get everybody ready to work from home. So we don't want to be an additional type of disruption there. So we're trying to balance this. And that, of course, also forces us to think about how we're doing business on a day-to-day basis.
Daniel Newman: Yeah, absolutely. It's been a really interesting year because we've had to just completely shift our employees, their behaviors, the way we engage with our customers. And this is somewhat unique to all industry or to each industry having to do it its own way, but at the same time, it's somewhat universal to all industries who've had to deal with this. But Tim, I want to come back to where you just were because you were started talking down the path of the challenges of wholesale distribution. And really quickly, before you dive into that, I would love for you just to talk a little bit about the overall wholesale distribution space that you serve and just kind of… You've got the challenges of wholesale distribution and then the digital transformation that you've seen. What's keeping some of the stronger and more successful company to flow?
Tim Yates: Well, it's interesting, over the last four years, I've had the opportunity to work with SAP and to talk to dozens of our wholesale distributors. Some running SAP, looking to improve their portfolio with adding DataXStream's OMS+ solution. Some are looking to make the investment in SAP. And what's interesting to me is when I think back to some of those net new customers that we've sold into running systems that are 20, 30 years old, very loosely integrated, difficult to make them work together, I feel for those companies that didn't move forward or put their projects on hold that are still using those legacy solutions because everybody's had to pivot how they run their business this year, whether it be on the sell side or the buy side of a customer transaction. There are challenges in both of those spaces.
For SAP customers that are running the core ERP solution, whether it be ECC or S4, it's a very flexible platform. And so they've been able to roll their sleeves up and start solving problems pretty quickly that have been presented to them that this new operating environment that we're all operating in provided them. So I think if nothing else, what we're seeing is customers or businesses understand better where their strengths and weaknesses are as a result of this, because weaknesses have been really magnified with some of the challenges that are out there in terms of what they can do and how quickly they can change.
Daniel Newman: Yeah. Tim, I really have to agree with everything that you said there. I think that every company is facing a unique set of challenges. And there's probably not a one size fits all playbook, even for wholesale distribution. But I imagine you are starting to define and better understand what is making some companies able to continue striving forward, and they're kind of the ones that are coming out stronger despite the disruption. And other companies, I'm sure you saw, just couldn't get their arms around it. And that's probably driving some of these companies into some really difficult situations that may not yield great outcome. So, it's really interesting to listen to you say this.
Magnus, I'd like to kick it over to you for a minute though, and talk a little bit about complexities in ordering and inventory management challenges. How can companies look to technology to bridge those challenges? Do we need a lot of tools? Can they pick from a smaller set of tools in order to streamline? What are you seeing? What are you hearing? And what are you recommending to customers?
Magnus Meier: Yeah, I think the thinking about tools and technology that is more of an enabler. We have to think what has been leading to this situation. And a lot of distributors were probably not set up appropriately to deal with the disruption of the internet. Customers have now information at their fingertips, whether it's pricing, whether it's inventory. And a lot of distributors have been trying to deal with these problems in traditional ways. So they need to think about how can they solve these problems in creative ways. How is technology is a tool and enabler? For example, if we think about customers going rogue on the tailspins because they can see that a competitor has a cheaper price, that is something that you have to address in more creative ways. And if you have integrated solutions that have this information at their fingertips, then you can react to these things at a whim. You can real time pull in data. You can see the analytics and you can stay on top of these kinds of decisions that need to be made.
Daniel Newman: Yeah, I think that's the key, right? Is being able to see it in real time, enrich this data. It's the data sets. We're seeing increasing volumes of data from within our systems, external to our systems and building the applications that are able to support that and really help these enterprises make those faster, more accurate in real time and rich decisions using all of the best of analytics, and of course, what's coming, right? And Tim, I'd love for you to talk about that, because beyond the streamlining of tools, adoption, time to value, these are all big focuses for company. And as I always say, buying tech is easy, but implementing it is hard. So, what have you seen your more successful customers do to shorten time to value, especially with the ones that you're working with, and then of course, maximize ROI when investing in software solutions like those that you're building?
Tim Yates: Well, I'd like to hit that topic real quick that we were just on around.
Daniel Newman: Yeah. Yeah.
Tim Yates: Analytics and transaction processing. So if you look at the challenges that have presented themselves in the last 10 months, everything has changed. And one of the important things in order to adapt is being able to understand what's changed, how it's changed and then build a new plan for it. And one of the challenges, I think, in all businesses is how do you consume that data, right? There's a tremendous amount of data out there about your customer, what are they buying, what are other people buying, what's in demand, what's not in demand. And being able to quickly get that information when you engage a customer and make a decision on the fly on how you need to approach selling to that customer to get them what they need at the right price, at the right time is all about having the analytics, having the data in a consumable format and in front of you.
And I think the companies that are being successful in this market are the ones that have those tools in place today. And because they had those tools in place today, they're able to make those adjustments that we're talking about. They're able to adapt the business process and change their value prop on the fly because they need to, the market shifted, the demand shifted, the customer need has shifted. In terms of the question you specifically asked me around, how our customers moving faster to realize ROI on their investment and be able to take technology from a thing that is a tool to a thing that is actually providing value, I'd like to say that all the new digital technologies and that there's a real secret to it, but in all honesty, with all these new technologies, they have a tremendous power to transform companies.
The biggest thing that that drives success is leadership engagement at a top level from an organization saying, "We need this to work to the company, having the right team and partner building the solution for you." So, having the right resources, and then having a tactical leader on the ground that's able to take advantage of that team and drive them towards the solution. So the blocking and tackling for how to get time to value and ROI faster, really the equation hasn't changed. You still need good commitment from an organization and you need the right solution and the right team. The problems we're solving though, and how we're solving them with technology is a completely new set of things that we can address that we couldn't address five years ago because the technology is just advanced that much.
Daniel Newman: Yeah. And I appreciate you jumping back there. I think you made a lot of great points to add to what Magnus was saying. I think as a whole though, more and more companies that are investing are really trying to define where does the ROI come from, right?
They're spending all this money. They're investing in tools, technology. And I always say it takes tools and technology, but also it takes trust, and whether that's internal trusting the process, that's trust of leadership, that's trust in your vendor relationship. Because the tools and the tech, like I said, it's easy to buy. I mean, of course, you've got to have the resources, but once you buy it… But so many IT projects fail. And why do they fail? Well, they fail because there's a lack of trust, lack of, as you said, Tim, commitment to the process.
There's a follow-through and understanding that it does take time to start to drive ROI, but then you do want to realize it. You want to be able to look back and say, "We made a good investment. It's improving our customer's experience." It's improving their ability to do business in your case. So there's a lot there. There's definitely a lot to unpack. So I'd love to have you two talk next about what you're developing and the partnership with SAP. Talk about OMS+, and why you've been getting so much traction. So Tim, I'll start off here. And then Magnus, I'll let you jump in about the partnership side. But what are you guys developing? Talk a little bit about the specific solution, because so far I've heard a lot about how you're managing it and how you're developing it, but now I want to hear all about OMS.
Tim Yates: Yeah. So, if you were to simplify OMS+ into a nutshell of a simple what do we do, we help customers sell better using their SAP backend as a platform. So OMS+ allows a customer to take a very complex and challenging, as well as very simple sales processes and run them effectively in SAP in itself. Some of those challenges we were talking about by bringing all that data to the user in a quick and consumable format, as well as streamlined and workflows. So, things that are doing fairly complex operations in the system from a backend perspective in terms of delivering a sale to a customer and all the fancy things that have to happen for that sale to occur that SAP does out of the box and for a business. We shield the user from those things and we make it so that customer wants to buy a widget and you can sell them that widget very easily. It also helps them with some of the challenges that we're seeing with disruption to supply chains.
So we've operated in a very stable kind of environment for years, where the things we sell are available and the things customers are asking for are pretty consistent. And then all of a sudden 2020 occurs, and the things we sell are not available easily. Or anybody that tried to buy toilet paper in the spring knows that the things that are readily available were not. And that's an example that everybody can relate to, but it's a common problem that all businesses have been seeing in this environment, which is they can't rely on the normal supply chain and the normal things they had. So they've needed to find new suppliers on the fly to make customer sales go. They've needed to substitute alternates into the equation that will solve the problem for the customer without selling them the actual thing that the customer was originally looking for.
OMS+ gives you the tools to be able to effectively find the thing the customer is looking for. And if you can't find it, find an alternative and effectively sell it to the customer. So, that's what OMS+ is doing. In terms of you asked about where we're going with the technology and things we're developing, we're working right now with a customer in SAP on bringing machine learning into the sales process. And we have at least a dozen use cases, but to start off with, we're focused in on using machine learning to help identify the right thing to sell to the customer quickly and effectively based on what the customer is asking for. So, that's one tool we're working on.
And another is kind of unique to the wholesale space, but it's important. Quite often, wholesalers are bidding on projects and they find that these projects are actually the same project just coming from different subcontractors. And effectively, they end up bidding against themselves in these kinds of situations. So one of the things we're looking at doing is applying machine learning to looking at all the orders that are coming into the system and analyze them against each other to find where we might actually be competing against ourselves in a sales process and identify those upfront versus having two different salespeople selling into the same project and coming up with a different strategy for how they're going to win it. So it's really neat things with machine learning. And I think we're only scratching the surface of what's possible with this technology and helping improve selling in the wholesale space.
Daniel Newman: Yeah. Well, I definitely like to hear more about some use cases, and I'll give you a chance here in a moment if you have any others you want to share. But Magnus, I'd like to just toss it over to you. As obviously the exec within SAP that leads this group, you probably are hearing from some of these customers that are working with OMS+ that are dealing with some of these challenges that Tim has alluded to. What's the market telling you? And what's been driving the success of the partnership between SAP and DataXStream?
Magnus Meier: Yeah. For us, DataXStream is one of the key partners because they hit all the industry highlights that we need to cover, and they do that in an excellent fashion. When I talk to customers, they are particularly getting excited because DataXStream makes it easy for them to run their projects. They know what they're doing. They have accelerators. They have a methodology, how they approach it. They do not disrupt the meta layer on the data level. They have an evolving roadmap that allows the customers to gradually deploy it and get this fast time to value that they're looking for. All of these points make it very, very attractive for our customer base. And that's why we're happy to work together with them on a daily basis.
Daniel Newman: Yeah, absolutely. It sounds like it's a real promising partnership. And for a company as large as SAP to really lead into a relationship with a software developer, like the team of DataXStream, it must mean that you see a lot of potential in it. Tim, I want to come back to you with sort of you did start to allude to this. I don't want to put you on the spot for too much more, but you did start talking about use cases and case studies, customer examples. I'd love to give you a chance to talk just a little bit. Are there any other great customer successes or stories that you think would be interesting for our audience to hear about?
Tim Yates: Yeah. I mean, we've been extremely successful with OMS+ with our customers. It's a combination of a couple of things. We have really great customers, and the customers that we have worked with have had that top level commitment to making the OMS+ projects in their organizations work. But the success is in any number of different areas. One, we've had very smooth roll-outs and transitions. We just upgraded our first customer from ECC to S4, where they'd implemented OMS+ originally in ECC and they migrated to S4. And I think a really interesting number that came out of that upgrade project is that for their business, sales and distribution is a huge piece of the puzzle.
The OMS+ portion of the upgrade for this particular customer represented 3% of the total budget to do the upgrade. Why? Because our solution moves from the older version ECC to S4 seamlessly. And what it did is it let them take the team that they would have put on focusing on how they're going to transform and migrate all their sales processes that they've built over the years into this new platform. Well, they did that upfront. They were able to disconnect it and they were able to migrate with us representing a very small piece of that project. And if you think about it, transforming and upgrading a system is no small undertaking for any organization, any software company. And so being able to split it up and piece it up with a solution like OMS+ is a huge advantage.
We've also seen customers with just implementing the solution, get tremendous results out of the organization. So similarly, we have a customer that calculates their ROI on our subscription at around seven days into the year. So every year that they run our solution within the first seven days, they've paid all the bills that we've charged them with all the benefits they've gotten. And then the rest of the year is all upside for them. Things like in the places where we typically see customers seeing huge success with OMS+ is typically they see an uplift the margin, they see increase in sales. They typically have the ability to grow their business faster. So when they see opportunities, they can go after those faster and capitalize on them.
And we've also seen them be able to… While our solutions about selling, we've had customers very, very successfully also maintain and draw their inventory levels down. And anyone that knows the math behind inventory carrying costs, anytime you can do a draw down on your inventory significantly, that's more working capital you have to put into other parts of your business and investments. So, we've seen tremendous success in those areas.
And then there's plenty of soft examples of faster training. Typically, our customers are talking about bringing new employees onto their selling platform. Previously, they're talking weeks or months to engage a new sales associate in the solution. And the conversation now is with OMS+ is hours to days to where a new sales associate can be brought into the solution and selling. So, lots of great stories out there. We have lots of very enthusiastic customers in terms of when they reference us. And sometimes I feel like it's almost too enthusiastic with how excited they are about using our solution.
Daniel Newman: Well, the results sound like they speak for themselves. But people out there that maybe want to learn more and hear more, Tim, where should they check out this partnership? How do they give it a try?
Tim Yates: So, you can charge a solution on the SAP App Center. So there's a free trial out there. We also offer paid pilots. So we can work with customers if they want to take a little bit further and bring it into their environment, kick the tires. We offer that. And then as well as we're always happy to go straight from, let's show you what we can do to implementation. And all this is available on the SAP App Center. So you can learn more about our solution there, as well as sign up for a free trial.
Daniel Newman: Absolutely. Well, Magnus and Tim, I want to thank you very much. I got to wrap up now, but I will tell you what, I will throw those links into the show notes. But for now, Tim, Magnus, thanks for joining me today on the Futurum Tech Podcast Interview Series.
Tim Yates: Thank you.
Magnus Meier: Thanks.
Daniel Newman: Wow. What a great conversation there. Tim Yates and Magnus Meier, it was really great to have them on our show today. The wholesale distribution space, big business, and a lot of what Tim talked about really does tie together to where analytics are going, how we can nurture data and make more of it and implementing machine and AI. So, definitely check out the show notes, check out the link. If this is your industry, this is a tool to be checking out. But either way, this is a company to watch. And of course, SAP is always involved in really important things tied to the growth of enterprise software, and whether that's on the sales side or the back office. So, always great to have SAP involved.
So DataXStream, SAP, thanks for being part of the show today. Hit that subscribe button, become part of our community. We'd love to have you back. We have lots of these interviews. We talked to a lot of executives in many different industries. We've done a few of these with SAP in the past, in fact, that whether it's automotive or manufacturing, lots of great ones where a lot of what we talked about today would really apply. But for this show, for this episode, I just want to say thank you very much for tuning in. We'll see you later on another episode of Futurum Tech Podcast. Bye-bye for now.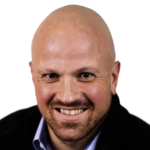 Daniel Newman is the Chief Analyst of Futurum Research and the CEO of The Futurum Group. Living his life at the intersection of people and technology, Daniel works with the world's largest technology brands exploring Digital Transformation and how it is influencing the enterprise. Read Full Bio