Time to Break Up (with) High-tech?–Futurum Tech Podcast Episode 020
Time to Break Up (with) High-tech?–Futurum Tech Podcast Episode 020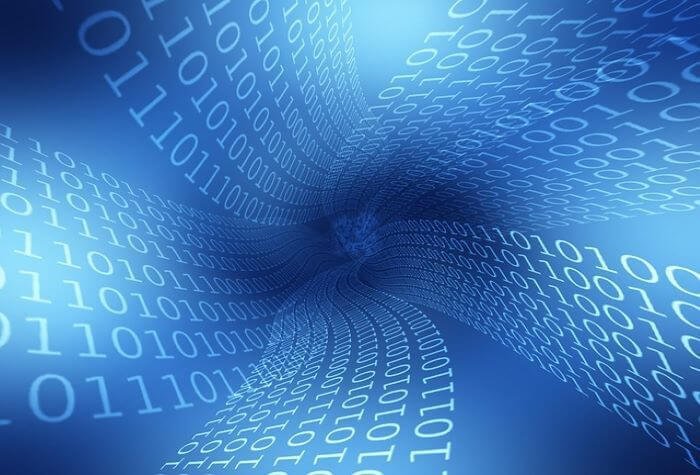 On this edition of the Futurum Tech Podcast, should we really break up big tech, a case study shows that AI-connected vehicles and predictive modeling can result in fewer traffic accidents, finding your missing smartphone gets a lot easier, Facebook again cannot get out of its own way, and have we reached the upper limit of smartphone price elasticity? Those stories and more coming up.
Our Main Dive
In this special "call in" issue, we ask is technology all that we think it is? And why does it always seem to get us into trouble? Sure, we have some great times, but what about the lies, the lack of transparency, and all the misinformation? Could it be time to break up (with) high-tech?
Our Fast Five
We dig into this week's interesting and noteworthy news:
iPhone manufacturer Foxconn slices $3b in costs
Using AI, predictive analytics, and connected vehicle data to reduce highway accidents
The US applies political pressure against China and Huawei
Google enhances geolocation and screen-time monitoring
Google's Digital Wellbeing
Tech Bites
Facebook, with its use of questionable targeting (eg fake news) of its critics.
Crystal Ball: Future-um Predictions and Guesses
Will smart-phone prices increase or decrease in 2019?
Transcript:
Olivier Blanchard: Hi, welcome to this week's edition of FTP, the Futurum Tech Podcast. I'm Olivier Blanchard, Senior Analyst with Futurum Research, and joining me today from his phone is Fred McClimans. Dan is also traveling, but he's unable to join us, so it's just going to be me and some Fred, the guest caller today. How are you doing today, Fred?
Fred McClimans: Well, Olivier, a longtime listener, a first-time caller.
Olivier Blanchard: Well, congratulations. I wish I had a sound effect, and we'll send you a free gift courtesy of our sponsors. So what we're going to start today's show with today is a discussion about the future of big tech. Should it be regulated? Should we do something to curb big tech, quote-unquote "big tech" through regulation? And is there an anti-trust discussion that we need to have? Then we'll share some of our favorite tech news stories of the week in our Fast Five segments, followed by Tech Bites, in which we highlight one of the biggest tech-related fails of the week. This week, there weren't that many, and there's one that kind of stood out. I think you'll agree with us when you hear what it is. And then we'll end our show with our usual crystal ball, which we peer into the future and figure out what's next or what isn't next.
So before we begin, as always, it goes without saying that this show is intended for informational purposes only and that no advice or insight provided here today should be taken as investment advice. All right, with that being out of the way, let's get to our main topic today: the future of quote-unquote "big tech." So Fred, to me the way I look at this, and the reason I bring this up is because I'm seeing a number of… kind of like a growth in the number of articles and opinion pieces that kind of circle around this topic. Is big tech too big? Should we break up big tech? Five reasons why we should. Ten reasons why we shouldn't. And to me, it seems that quote-unquote "breaking up big tech" isn't necessarily a logical approach to a well-defined problem. It seems like an emotional reaction to an abstract problem that has echoes of monopolies of eras past.
So the way I look at it, the way I want to frame this so we have some kind of structure in this discussion that could go sideways really easily, is that I see three angles to this, and tell me if I'm wrong or tell me if we should be looking at a fourth or a fifth angle. But on the one hand, I see one of the problems or one of the pain points with quote-unquote "big tech" is the monopoly aspect of Google being so powerful, Apple being so powerful, of Facebook being so powerful in their own individual kind of very skewed oligopolies. So is there an anti-trust issue there that needs to be addressed that we haven't really addressed properly?
Number two, there is a data privacy and data security issue with all of these vast amounts of data that these companies are able to gather about voters, about consumers, about users that's relatively opaque. We don't really know what they're doing with that data. We don't know what that data is, where it's going, how it's being used. So should we have better visibility at least through regulation on this?
And then the third aspect of it is more of a communications and maybe for the U.S. a Federal Communications Commission issue, which is the issue of transparency in advertising and content, in the sense that is there a way that we can force these companies to disclose where some of the information it conveys to its users is coming from, whether it's propaganda, whether it's national or international, whether it's coming from sources that pretend to be one thing but are receiving dark money from different donors or different organizations we may not see? And so we do need to create a defense mechanism to create some transparency around the content that we're being fed through these channels?
So these are kind of like my three angles, and now without asking you a specific question, I'll just ask you to go ahead and provide some comments.
Fred McClimans: I noticed that.
Olivier Blanchard: It's a lot to hold in your head, but I think we're all having these thoughts kind of randomly in the last few weeks anyway.
Fred McClimans: No, I love the lead-in for that, Olivier. That kind of just opens up this entire beautiful plate of Thanksgiving goodness to kind of dig into here. And it is interesting because when we talk about the impact of tech, I mean, first off, we generally think of technology as being it's pervasive, it's ubiquitous, it's everywhere. And on the one hand, with that, here you and I are. It's Thanksgiving holiday break here. I'm on a mobile phone because I'm with family literally in the middle of nowhere, and we're able to still reach back. We're still able to ingest the news. We're able to access most of the content or the resources that we use, the online shopping, the news feeds. My kids are big into games this morning. So there's that aspect there.
But at the same time, as you can tell from listening to this, the quality of everything that we get isn't necessarily always the same regardless of where we go, and that kind of speaks to some of the newness of tech and some of the inequities that still exist when we talk about digital. I think that's important because when we talk about all these issues with Google, with Apple, with Facebook, a lot of this is coming about because… And by the way, I'll even throw companies like Uber into this mix as well. They're coming about because we have this relatively rapid injection of technology into our culture, into our society, into our businesses, into our politics.
And as these mechanisms grow, there aren't a lot of rules that are written up front. Now, I think Uber is probably a great example here where technology was injected into a particular aspect, the mobility of society, and the question immediately came up, "Oh, it's a taxi app. It looks like a taxi." And they fought very hard, "No, no, no, we're not a taxi," much like Facebook and Google and others fought hard and said, "No, no, we're not the traditional news. We're not a magazine. We're not a TV show."
Eventually, as those systems become more pervasive and as they start to displace some of the traditional systems, there's this natural kind of swinging back of the pendulum that says, "Okay, well, you may not have started off as a news magazine or as a taxi company, but in effect, you have replaced them, and we're going to have to have some type of control, some type of transparency, some type of trust, some type of regulation because we had those in the first place because we generally thought they were good for people and for business and for society in those areas."
So I think a lot of this is… It's just sort of a natural swinging back of the pendulum, so to speak, and unfortunately, the most visible area for us right now tends to be politics, that I think is driving a lot of the discussions here. We wouldn't be talking about Facebook anywhere near as much as we would normally be if it wasn't for the Russian influence campaigns and the hacking of our technology and the politicization of Facebook and advertising and the left and the right and other forces kind of coming together there.
So I think it's kind of a natural thing, and it's probably a thing that we need to be talking more about, but in a very level-headed way here, because you're right. Some of the articles that are out there and some of the calls for everything from massive regulation to breaking apart massive monopolies, I think, they're justified to an extent, but I think the approach they're taking is somewhat misguided because they don't always directly address the problem that we have at hand.
Olivier Blanchard: Right. It feels more like a backlash than it does, okay, let's sit down and identify the problem and find practical solutions, which is kind of normal. Maybe it's part of the process that we go through as a society to be outraged by something first and then eventually kind of work our way… calm down and work our way towards practical solutions. I saw that in Europe, Google is unveiling… Since Europe, especially the EU or the EC, it's kind of regulatory arm, is much tougher on tech companies than any of the U.S. agencies and commissions that are tasked with doing the same thing as the EC…
Well, anyway, because they're much tougher over there and impose these massive fines on companies like Google and Facebook every time there's an infraction, Google has unveiled a new policy for election ads, which is supposed to be effective in January, and that focuses specifically on transparency. The short of it is that any kind of political ads will have to go through a more rigorous and more transparent process before they could be approved, so that Google will be aware of what actually is and isn't a political ad, as some ads are political but are disguised as something else sometimes, who's behind it, who's paying for it, how they're targeted, et cetera.
So I think that's a move in the right direction, and in this particular instance, it's not necessarily something that required the European Commission or the EU in Brussels to vote on. Google, I think, in order to retain the initiative and not be told what to do, it kind of volunteered this. They got ahead of it because they knew pressure… something bad was going to happen, and their choice was either fight it and have new rules imposed on us, or get ahead of it and create a compromise that will be politically acceptable to the EU or the power structure, but that we can also live with and that we can, from a technical standpoint, actually deliver on, as opposed to getting some Draconian rule that's going to be impossible to implement and that's going to make us look like we just lost a battle against freedom, security, and safety.
So I think that was a good move, but it wouldn't have happened if we didn't apply political pressure and public pressure enough to make it happen, to actually trigger that move.
Fred McClimans: Right. And Google had, in fact, on several occasions, they have threatened to simply withdraw from various markets in the EU because of what they perceived as Draconian measures or not necessarily the best in everybody's interests regulations that would curb some of their actions. So whether those actions are right or not, Google is trying to, perhaps a bit behind the curve, get ahead of the curve in this situation.
Olivier Blanchard: I agree. And I'd like to see that in the United States as well. That's why I kind of wish that our lawmakers and some of our agencies that have oversight over this sort of thing were a little bit savvier about what's going on and how to actually solve this, because, for instance, the same thing could happen. If Facebook feels… and Google and Apple and everybody else, Twitter, feel that very bad things, very Draconian changes are coming if they don't change their ways, if they feel that that's coming, they might have the same reaction that Google just did. They might actually get together and volunteer solutions to try to avoid being slapped with new regulations.
And I think that for those of us… And you are this more than I am, but for those of us with more libertarian and kind of laissez faire tendencies when it comes to business and that less regulation is ideal… or at least Dan is that way, I don't know if you follow the same kind of track… then I think it's also preferable because it shows that the free markets can, even if it's with a gun to its head, can sort of regulate itself when it has to.
Fred McClimans: Sure. But I think there's probably a deeper point to be made here and maybe a way that this discussion can be framed that it becomes less a political discussion and more an overall how do we view industry and individuals and privacy in a combined way, because a lot of the things that we're talking about here for politics, they make sense for business as well. And that's an important thing for people to understand, that the businesses, the brands, the enterprises out there, they will be impacted by a lot of the regulations that come to play or come to be as a result of this discussion around politics.
And I tend to be one of those people that says, "Look, in any market, too much regulation is stifling. Too little regulation, and you end up with abuse of the individual or the consumer." And there's this sort of balanced ground in the middle that I think a lot of businesses could be a lot more proactive in terms of providing transparency, trust, and putting in place sort of the rules of the road that they're going to play by.
When they gather our data, how are they using that data? Who are they sharing that data with? What guarantees do they have on the privacy of that data? And as well as, I'll throw in there, the ability to admit that even though a business model may be really effective from a Wall Street perspective in terms of leveraging individual data, if you can't protect that data, maybe we raise our hand now and then and say, "We're not going to offer this service, or we're not going to use this particular technology because we can't guarantee that it's reliable to the point where we have trust in that and we know that it's not going to negatively impact our users or our business or our partners within our ecosystem."
So there's a step there that I think a lot of organizations have missed in terms of being ahead of the curves, and some of that again is because this technology is relatively new. In other cases, I think people just have not really thought through a lot of these various issues. And that, I think, is some of the difference between what we see in the EU and what we see in the U.S., in that there's a fundamental assumption in many countries that the consumer does come first, and their privacy rights do trump the business rights of individual brands or organizations out there. And in the U.S., we've kind of had that the other way.
Olivier Blanchard: Exactly.
Fred McClimans: And now you could take it even to the more extreme. You can look at China, which just this week announced that they want to roll out their social rating system to the 22 million people living in Beijing and start giving them a social grade, which tracks their behavior and their data and their activities. I just want to make sure that we understand, this is not a one side versus the other. There are many sides to this technical challenge that we're facing here today.
Olivier Blanchard: Yeah, and I think we fall back on essentially what type of government we want to have, which, at least for some of us in the West, is a government of the people and for the people. So the primary kind of focus should be on human rights, as opposed to corporate rights, and voters should have more power as a block than corporations, which is why "one person one vote" should be more important than "one dollar one vote," which is kind of at the heart of the Citizens United decision and the controversy around it. Yeah, so what we see in Europe is a stronger consumer-protection instinct by the courts and by regulators than we see in the U.S., where the U.S. is trying to create a balance between consumer rights and corporate rights. And often and increasingly these days, it seems that corporate interests are winning over consumer interests, and I think that's why we're seeing this backlash.
Fred McClimans: Well, yeah and-
Olivier Blanchard: I think that what we have to do is, instead of regulating the companies necessarily or instead of… I mean, one approach is to try to pressure them into regulating themselves and coming up with solutions. But I think another approach is to not target them specifically. But there seems to be a vengeful kind of vibe to going after these big companies because they're too big and they're too powerful. It has echoes of let's go after the rich because they're too rich and too powerful, and again, it's more of an emotional reaction than a practical one.
But I think we could all agree, without singling out tech companies or without singling out Facebook or Google or whomever, that it would be a good thing to create some, not necessarily universal, but at least in the U.S. or in Canada or in Europe, a consumer bill of rights, a bill of rights that focuses on data privacy, what your expectations are, a bill of rights regarding disclosure of who is behind political ads and who is behind marketing messaging, and enforce a little bit better the laws that we have now on disclosure, even for influencers, for instance. Are you getting paid by the company that you're talking about?
And if these were kind of industry agnostic and company agnostic and focused on general rules of conduct and fair play in the marketplace, I think those would run into very little opposition.
Fred McClimans: Thank you for bringing business into that last statement there because it's not just about disclosure on the political side, you know, political advertisements and political money, but on the business side. Any company that advertises through Twitter, through Google, through Facebook, through any of the various number of apps and social sites that are out there, or even through the traditional media, I think there is a base responsibility on the part of the advertiser to disclose who they are and who's backing them or who's funding them. So we at least know this particular advertisement or this ask, whether it's a product, a service, or a political message, or even a civic or a corporate responsibility campaign, who is behind that, so that we can better, as individuals, understand the intent and better judge the message and interpret it.
But the other thing here is that when we talk about a user bill of rights, I'm one of those people that takes the perspective from a business sense that a business, at the end of the day, is going to thrive better if their core philosophy, their core product, their core service, betters their market that they're targeting. So if you sell a product to somebody and the product is detrimental to their health, we'll take cigarettes as an example, you're not doing much in selling those products to grow your market; you're not doing much to improve the well-being of your market, so that that market becomes larger, more stable, more able to purchase your products. And I think that's something that a lot of businesses do need to kind of think about.
I'm not sure that's something we can regulate or not, but from an enterprise perspective, ask yourself as you're launching a product, as you're launching a service, as you're implementing new AI technology that you may not fully understand the impacts of those technologies, or maybe you're looking at [inaudible] out there and you're implementing IoT sensors throughout your network, but you're not sure how you're going to secure those, you do need, I think, to stop and ask, "Is what we're offering today in our program, our solutions, our products, and the infrastructure to support that, is that something that, at the end of the day, is going to make our target market audience better, or does it have the potential to harm them?" And if it has the potential to harm, you've got to understand that and make a different business decision that minimizes…
Olivier Blanchard: Or at least make it… disclose it, right? I mean, it's-
Fred McClimans: At least disclose it. Yeah.
Olivier Blanchard: Right, because everything is harmful. And I'm not here… Please don't sue us, but you could argue that soda water, so whether it's Coca Cola, Pepsi, or whomever, is harmful to people's health because of the risk of diabetes and obesity. Sugar is potentially a drug that acts on the brain the way that nicotine does. So you could argue that pretty much anything can be harmful. So I want to draw a distinction between the abstract notion that something is harmful, therefore, let's not do it, and disclosures in which a company might say, "Look, we think that sugar water and soda are delicious, and they're going to improve your life and make you super happy and give you all the energy you want and be a great social artifact with you to get along with your friends with, but at the same time, use in moderation because it could lead to obesity and to other problems." I think that's fine.
So a company like Facebook could have a disclosure like this, where it's kind of like, "Yeah, we want you to enjoy Facebook with your family and friends and use it as a news feed and all this stuff, use all of our features, but at the same time, be aware that it can also be addictive, that it can make you vulnerable to propaganda and false advertising." On the one hand, there's a cultural kind of education that has to happen, but on the other, it also has to start with the companies being responsible and understanding that they don't necessarily need to change their business model, but they need to change their communications.
And things can't just be wrapped around the fine print of terms-of-service documents. They also have to be wrapped around the big print of user-rights documents. I think if you manage those two together and if you design your terms of service around kind of a central bill-of-rights document for your customers and your users, then you're going to end up in a much better place than if you don't. So I'm going to give myself the last word on that because we have to move on to our next segment. Otherwise, we'll be here all day. So to be continued. We will definitely have more opportunities to discuss this topic again, hopefully with Dan.
So moving on to our Fast Five segments, and let's try to keep these on the short side, since we've taken up too much… a little bit more of the show than we were supposed to. I tried. I tried, guys.
Fred McClimans: Thank you.
Olivier Blanchard: So Fred, what is the first item of news in our Fast Five this week?
Fred McClimans: My first Fast Five, and it is a Fast Five, Foxconn, a major supplier to Apple in their efforts to produce iPhones for the rest of the world's consumers, hopefully under a nice bill of rights to consume, they're planning some fairly significant cost cuts in 2019, to the point of slicing $3 billion from their expenses this coming year. This is an interesting one because it kind of plays on some of the gloom-and-doom stories that we've been hearing about the acceptance or the adoption or the purchasing, to be precise, of the new iPhone 10 series of product. The XR, people are questioning is this really going to drive up the volume and so forth?
And I think we're kind of missing a bigger picture in this here. Foxconn, as a supplier, they're relatively limited in what they do in terms of services for Apple. They manufacture a product. When Foxconn sees a potential downturn in demand, obviously they're going to cut back their expenses accordingly there. But at the same time, every year, Foxconn also goes through this routine to figure out what can we do better next year to trim costs so that we can remain as profitable as possible.
Now, I'll link this to the Apple story about projections for iPhone revenue in that Apple is a bit different here. Apple has this product, the iPhone, that Foxconn manufactures, and we know that the volume of those phones over time is going to slow because we're pretty much at that tech saturation point. We don't have that many more people that can buy phones. But Apple does have the ability to offset that to an extent with increase in prices, which they have unfortunately, but also through additional services and software revenue.
So what we see here is a larger story of two companies, Foxconn and Apple, being linked as they are, but the interpretations, I think, should be a bit different. Foxconn, yep, they see a smaller market share or smaller volume perhaps, and they're looking to control their costs, and that's expected. But I don't think we can read that into long-term profitability or growth of Apple because Apple has so many other tools at their disposal to work around any decline in shipments that we may see. So that's my first Fast Five.
Olivier Blanchard: All right. Well, mine is a little bit different. I'm going to take you to Las Vegas and Nevada with mine. So I found a report on ZDNet that was really interesting, and at first, I misunderstood what it was saying, and then I read a little deeper and figured it out. So don't just read the headlines, folks. Read the actual articles. So ways that the tech company that works with AI and connected vehicles did a little bit of a case study or kind of a use study test with Nevada authorities. And what they did is they used connected cars, well, data from connected cars, rather, and their AI platform, to take a bunch of data they were getting from the roads and from connected vehicles to identify road hazards on a stretch of Highway 15, I think, just outside of Las Vegas.
And what they did… So by using AI predictive analytics, data analysis with connected vehicles, and infrastructure feedback, they were able to better identify and better communicate road hazards to motorists. And for the amount of time that they did this… I can't remember how many months it was. I think it was about a year or so with the regional transportation commission of southern Nevada. I have to check it out. The Nevada Highway Patrol and the Nevada Department of Transportation, they were able to reduce crashes or what they call primary crashes by 17%.
So this was just data collection, data analysis, and then pushing the data back out there for motorists. And with that, they were able to reduce crashes by almost 20%. So that's very cool. It shows that there's a lot more to connected vehicles than just quote-unquote "self-driving cars" and that just the IoT and data collection and analysis piece of this can help save lives and save millions of dollars in damages and insurance costs over time.
Fred McClimans: That's actually a phenomenal use of data.
Olivier Blanchard: Yeah.
Fred McClimans: You know, taking a small piece of data, deriving it in site, and then applying that, pushing that data back. I mean, all too often, data gets created out at the edge. We pull it back into a centralized system, and we don't actually shift gears and send those insights back out. So kudos to them for doing that.
I'm going to shift gears a little bit here and go all the way around the world for my second Fast five, talking about the ongoing political/economic battles between the United States and China. They have kind of hit a new height here, where the company Huawei, a technology provider out of China, is now getting caught in the cross-hairs yet again. We know that the U.S. and China have trade issues on an ongoing basis. We also know that the U.S. has had issues with Huawei and alleged spying or theft of intellectual property and collection of data.
Well, it's advanced to the point now where the United States is allegedly urging Italy, Germany, Japan, and other allies to not deal with Huawei as a provider of technology. We do know that in Australia this has already come up, and in fact, Huawei and ZTE have both been banned from providing tech components into the Australian 5G network. But this is a little bit different. This is actually the United States applying some political pressure to impact the flow of technology on a global scale. And I think this is an unfortunate thing, but it does highlight, for a lot of businesses out there today, that the state of trade and the state of technology transfer is anything but safe and reliable at this point in time.
So this is something that I think we need to watch a bit more closely because it does have some major economic and some tech-related impacts down the road.
Olivier Blanchard: You're fighting an uphill battle when it comes to people and government trusting that it doesn't have spyware and other types of embedded nastiness in their devices, so good luck to that.
Fred McClimans: Olivier, there's a great example in here for Facebook and Google and others. If they lose the trust of the government and the people, is there now the ability for other governments out there to kind of leverage that and to damage their brand value on a global scale? And I think the answer there clearly is, yes, there is.
Olivier Blanchard: Absolutely. It would be interesting if Facebook were started to be treated in some places like Huawei is treated on the hardware and software side. All right, well, my piece is a little bit more positive and maybe useful. Who among us has not forgotten where they have laid down their phone? It happens to me all the time. It's a giant pain in my personal universe, and I don't have a little chip with my phone, because I don't put a cover on it, and I'm too lazy to set up the Find My Device thing.
However, Google has just added an indoor positioning feature to Android's Find My Device, which I guess I should turn on and learn how to use. So essentially, before your phone's GPS would act as kind of like a beacon, like a little locator, like what you see in old James Bond movies with being able to track somebody who's been chipped. So if you lose your device, you can access it, or you can access the location using another device, and it will always tell you exactly where it is. What it doesn't do usually, though, is map it inside of a room. It only gives you the location as a dot on a general map.
What this does is it actually creates the walls and the basic structure of the building that your phone happens to be sitting in, which is really nice because, that way, you won't bump into your walls if you try to do it at night. I kid, but it's actually kind of a nice step forward. The next hurdle, though, and what this doesn't do yet is tell you what floor your device is on. It's always a top view. That's nice if you're in a single-story structure. It's not so great if you're in a building with 30 floors, and you have meetings on seven of them throughout the day. So we'll have to wait until 5G, I think, to be able to figure out on what floor your phone is, because I'm assuming that millimeter wave and beam tracking, which will be features of 5G, will allow smartphones and other devices to be identifiable in 3D space as opposed to just 2D space. So good things to come on that, but at least this is progress, and I like it.
Fred McClimans: Well, I'm going to stick with Google for my final Fast Five here and to talk a little bit about Digital Wellbeing. That's a new tool that they have been testing in beta and now releasing to the larger Android user base that essentially acts similar to the Screen Time function within Apple's iPhone. It allows the user to track how much time on a daily or weekly basis they are spending in various applications or uses of the device. For example, you have the ability to go back on a weekly scale and say, "Oh, 5% of my time was in productivity tools, and 95% of my time in social chat."
It's an interesting tool. It kind of touches a bit back on the discussion we had earlier about enterprises and technology providers and brands and businesses kind of watching out for their consumers, making sure that they are healthy and growing, but at the same point, it also kind of highlights, I think, a bit of risk for a lot of the businesses that rely upon mobile users for the generation of revenue. Whether it's data or whether it's through e-commerce purchases, as users start to recognize that they're spending so much time in various apps, they may adjust their behavior, which could make it more difficult for these providers to actually generate revenue from those users. So that's it for Fast Fives.
Olivier Blanchard: Yeah, that's cool. Okay, well, that was pretty good. So now we go to Tech Bites, so get your helmets and your seat belts ready. This is going to be bad, as once again Facebook has made it into the Tech Bites section of our show. This is like the platform that we love to use and, at the same time, hate to talk about because of the behaviors and decisions being made at Facebook that have not been stellar in recent years and months.
In this particular case, it appears that Facebook wasn't simply or merely, rather, negligent in identifying and acting against fake news and propaganda in 2016 and since 2016, so not just as a matter of elections, but just as a matter of propaganda and fake news in general, but that Facebook may have actually been a contributor of or to fake news and propaganda and conspiracy theories. So it's a little bit of a shift, I think, at least in my mind, from negligence to being an active participant.
What happened here, and I encourage our listeners to read more about this if they haven't already, but allegedly Facebook hired a PR firm that usually does kind of dark PR or opposition PR out of Washington, D.C., and apparently, they have an office on the West Coast as well, called Definers. And Definers is the type of PR firm that does kind of everything but that also helps develop negative stories against your competitors. And evidently, Facebook or at least Mark Zuckerberg or somebody was not super happy with Apple and with Tim Cook's interview with… I can't remember if it was CNN or MSNBC, but there was some well-publicized town-hall type event a year ago in which Tim Cook was asked to comment on Facebook's trust and its fake news. And one of the comments that he made was, when he was asked what would Apple do about this, was essentially, and I'm paraphrasing here, "We wouldn't be in this situation."
Evidently, according to the New York Times and other sources reporting, Mark Zuckerberg was not very happy about this. So as a result, Facebook ended up, whether directly or indirectly, influencing one of their PR firms that does this type of opposition work to write negative stories about Apple and George Soros and contribute to a weird conspiracy theory. So there are going to be a lot of questions posed to Facebook and its executives. One outgoing executive has very courageously taken the blame for this. I think he was the head of public affairs. He had already announced that he was leaving anyway, so somehow the blame fell on him. But I don't think this is the end of it.
Fred McClimans: No.
Olivier Blanchard: What do you think, Fred? What do you think is going to happen with this new situation? Does Facebook get out of this one? Do they keep going on to the next scandal, or does this one stick?
Fred McClimans: With Facebook, they are already in so deep that incidents like this, unfortunate, not unexpected at this point, and I think that this just further goes to the ability of people to, with some level of justification, really demand some type of regulatory scrutiny over Facebook. I don't think this touches on anything even remote to those arguments that talk about Facebook being so big it needs to be broken up into smaller pieces. I mean, this is really a corporate issue here. And if nothing else, I'll point out that… In fact, I'll give a tip of the hat here to my good friend, Alan, who has been talking for years about the issue of glass houses in technology.
This here, let's face it, this is a glass house. Right now, today the way the world stands, there is no corporate behavior that anybody can engage in that is not ultimately going to make its way into the light of day for all to see.
Olivier Blanchard: Yep.
Fred McClimans: And Facebook and others need to recognize this. Whether you are promoting campaign X or whether you're promoting social initiative Y or even comparing your product to somebody else's, if there's something that doesn't smell right about that, it will ultimately come out for the rest of the world to see. And in the case of Facebook, this is just more straws that are continuously breaking the camel's back.
I'll kind of go out a little bit on a limb here and say that this is one of those things that in five years people will look back and cite as why Mark Zuckerberg did not remain the chairman of Facebook moving forward.
Olivier Blanchard: I agree.
Fred McClimans: I do think that is going to happen.
Olivier Blanchard: We're not quite there yet, but we're getting there. We're slowly getting there.
Fred McClimans: We are.
Olivier Blanchard: Yeah. And I'll give negative points to Facebook on this one because I could almost understand it if they were going after their competitors this way, right? It's normal behavior, I think, for all companies to have positive spin for their products and negative spin for their competitor's products. It happens, and it's usually kind of… It's part of the fray. It doesn't really matter.
But in this particular case, it was pure pettiness, right? There's very little overlap between Apple and Facebook in tech competition, and there's absolutely no reason why Facebook would go after Apple this way except to be petty. And so it makes it a self-inflicted wound that was, unlike a lot of other self-inflicted wounds, was completely unnecessary.
Fred McClimans: Yeah. Well, and it was Apple, it was Google, it was others that were kind of targeted here, but at the end of the day, when you hire a company like Definers Public Affairs, which has a reputation that's known out there for being a little below the acceptable line of behavior, you've got to expect something like this. So chalk this up to just sort of a corporate fail. Facebook, they failed in this particular case, and I think they will get hit.
Olivier Blanchard: And they even failed in their response, which is kind of more consistent with it than anything.
Okay, so let's move on to our last section, which is our crystal ball. So we're not going to talk about Facebook in this case. I want to circle back to the Foxconn story that you mentioned and the kind of bigger story around it, which is that the new iPhone models are not selling nearly as well as Apple, I think, hoped they would. So production for the XS and some of the other models is not accelerating. In fact, it's being kind of throttled out. But production of the Apple 10 or the Apple X is actually accelerating. So it's kind of like Apple is falling back on an older model.
My perspective on this, in the shortest way I can frame this, is that it's not so much a commentary on the value or the lack of value of the new iPhone models, but more commentary on price elasticity of smartphones. That's essentially, for those of our listeners who haven't taken an MBA class or don't know what price elasticity is, price elasticity is essentially the amount of stretch that pricing has for a product. So for instance, a Big Mac is not really price elastic. A Big Mac that's going to cost $15 is not going to sell. You have a very small window of play for the pricing of certain items.
So it seems that, over the last few years, smartphones, you may have noticed, have gotten progressively more expensive every year. They used to be 400, 500, 600 bucks, which I still think is the sweet spot for smartphones. Now they're reaching $1,000, and we're even predicting the possibility of folding smartphones or smartphones with folding screens to reach $1,500 or more. I find that completely absurd, and I've, for several years now, been wondering where we would reach the breaking points for smartphone pricing. And I think that what we're seeing here isn't so much Apple failing to innovate. I think that, across the board, very expensive or $1,000-plus smartphones are not selling well. I think sales are flat, at best, for those models, and I think that we've reached a breaking point for smartphone pricing.
So my question to you and our crystal ball is do you think that smartphone prices remain where they are, go back a little bit, just backslide more into the $800 range, or do you think that they keep going up? Aha.
Fred McClimans: So let's break this apart. Part of the challenge of Apple or anybody predicting how many units they're going to sell into any given market is that there are so many different macro-economic factors that impact those marketplaces, as well as the applications and the value that users actually get out of their phones. So I don't begrudge anybody for missing target numbers on a product. I mean, we've come to rely upon Apple to tell us exactly, down to the individual unit, how many they're going to sell, and I think that's asking a bit too much of most providers, and I discount that from a tech-equity analysis side generally.
So in this case here, let's just look at it from the bigger picture. Have we overpriced our technology in the marketplace today? Yes, I think we have, because even if you take into account the functions that the iPhone or any tech device is giving you that it replaces, where you no longer have to pay for X, Y, or Z, I think we have crossed that boundary line there, where the simple cost and the value economics do not match up with the reality of where we are.
Does that mean that the cost of the iPhones is going to change? I believe that we're going to start seeing more of an emphasis on that not bleeding-edge, but leading-edge technology phone that does cost a little bit less, that actually is a bit more tailored to what the user is actually going to use out of that phone. But then I also expect to see sort of a bifurcation there and a split, where you've got those $800, $900 phones and then you've got those $1,400, $1,500 phones because they are truly doing something differently that we don't yet understand. And I'll put Samsung's foldable phone square in that mix.
So the prices are going to split. We're going to see an increase, but we're going to see more of a focus on that not quite tomorrow's technology but maybe a little bit of yesterday's technology to keep that cost effective, because there simply aren't that many more users that we can sell phones to at this point in time. We need to start providing more concrete value.
Olivier Blanchard: Yeah, I think that's a fair assessment. I think that what we're seeing is… And I sort of agree with you. I think that what we're seeing with smartphone pricing is very similar to what we're seeing with computer pricing. I think we've reached the high end of what any company, whether they're Apple, Samsung, or whomever, can legitimately charge for a smartphone with 15 to 20% incremental improvements year over year in terms of performance, technology, or whatever.
I think that for smartphones to cost more than what they cost now at the high end, they're going to have to have some radically new technology, like some kind of AR capability that's just so compelling for consumers that some people just have to have them. But overall, I think that the mid-range is going to become kind of the cash cow for most of these companies. You're still going to have your flagship phones, but I don't think the flagship phones anytime soon or at least in the next two years will see the kind of price increase, let's put it this way, that we've seen in recent years. I think those days are over.
Fred McClimans: Yes. If Apple wants to make significant inroads into Asia, into India, into some of the other emerging markets, they've got to rethink their pricing strategy and offset that revenue with services and the software, which I think they're more than capable of doing.
Olivier Blanchard: Agreed. Okay, well, that's all the time we have for today, or this week rather.
Fred McClimans: And next week.
Olivier Blanchard: And next week. Yeah, we've eaten into next weeks' time. So thank you for being patient with us and staying until the end. But that does it for this week's edition of FTP, Futurum Tech Podcast. Catch us next week for another round of news and analysis, hopefully a little bit shorter than it was this week. And don't forget to mash that subscribe button, and have a great week.
Disclaimer: The Futurum Tech Podcast is for information and entertainment purposes only. Over the course of this podcast, we may talk about companies that are publicly traded and we may even reference that fact and their equity share price, but please do not take anything that we say as a recommendation about what you should do with your investment dollars. We are not investment advisors and we do not ask that you treat us as such.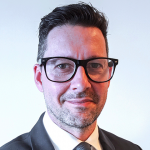 Olivier Blanchard has extensive experience managing product innovation, technology adoption, digital integration, and change management for industry leaders in the B2B, B2C, B2G sectors, and the IT channel. His passion is helping decision-makers and their organizations understand the many risks and opportunities of technology-driven disruption, and leverage innovation to build stronger, better, more competitive companies.  Read Full Bio.