The Rise of the Technologist in Enterprise Leadership–Futurum Tech Podcast
The Rise of the Technologist in Enterprise Leadership–Futurum Tech Podcast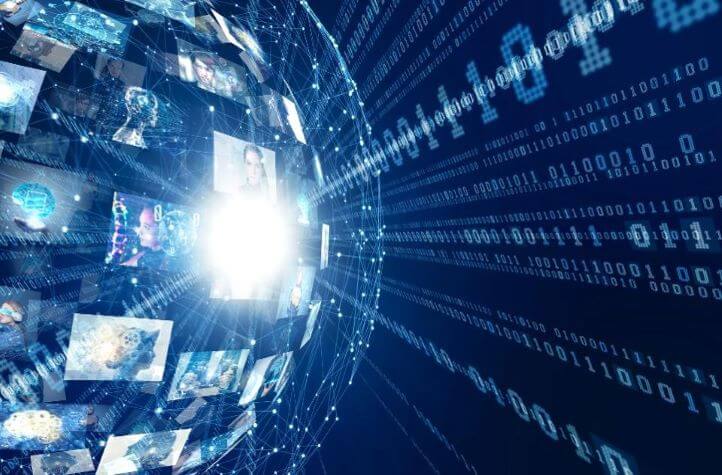 On this edition of the Futurum Tech Podcast, new leadership at IBM, the future of electric vehicles, the state of smartphone sales around the world, technology tracking students, this and more on this week's episode of FTP.
Our Main Dive
This week on the Futurum Tech Podcast I was joined by fellow analysts Olivier Blanchard and Fred McClimans. Our focus: IBM.
The news that IBM's Ginni Rometty is stepping down and will be replaced as CEO by Arvind Krishna and that Red Hat's current CEO, Jim Whitehurst, will assume the role of president is big news in the tech world. Not necessarily surprising news, but big news. For businesses of all kinds, this is a time of massive technology change, and evolution, and even companies who are in the technology business understand that and must adapt accordingly.
What we're seeing, and what we discussed on the podcast, is the rise of the technologist in enterprise leadership. We think this makes sense—for a lot of companies, and today, it makes a lot of sense for IBM in particular.
Technologists? Satya Nadella at Microsoft, Shantanu Narayen at Adobe, Sundar Pichai at Alphabet … and now Arvind Krishna. All four of these tech nerds (said by tech nerds with love) are charged with driving change, embracing technology, and delivering significant business results — for themselves and for their customers, and personifying the business of digital transformation.
With regard to the necessity for this move for IBM, the company's sales have fallen about 25 percent in the last eight years, although the company has also been in transition for pretty much all of that time period, and all of Ginni Rometty's focus has likely been on driving transformational change. IBM has got a massive game of catch up ahead of it, trailing the leaders in cloud, Amazon and Microsoft, by a wide margin. Sustainable top-line growth is obviously going to be significant goal and one that Krishna is well-suited to lead.
Note that Krishna was the driver of the $34bn purchase of Red Hat, arguably the biggest acquisition ever (and one of the smartest), by IBM. The Red Hat acquisition frees companies from dependence on any one cloud provider and makes it easy to shift workloads between clouds. For more on this, fellow analyst Daniel Newman covered this topic for Futurum last week: IBM Announces Change at the Top: Driving the Company Into the Future.
Our Fast Five
We dig into this week's interesting and noteworthy news:
Tech Bites
U.S. Colleges are quietly trying to install location tracking apps on students' phones. Privacy invasion or a great way to track attendance?
For the Tech Bites section of the podcast, we talk about colleges using apps (mandatory or otherwise) to track students. Reports that the SpotterEDU app, which uses Bluetooth connectivity, is being used tested by nearly 40 schools across the U.S. caught our eye and it's not the only company marketing this idea to college administrators.
Another company, Degree Analytics, markets itself as being all about "student engagement" and focused on student success. Its app uses WiFi signals and is in use at about 19 schools in the U.S. so far, and there's an app called FanMarker that provides "loyalty points" to students who watch sports on campus, at the school stadiums. colleges to track attendance at some US colleges.
As mentioned, the SpotterEDU app uses Bluetooth signals, not GPS, so the claim is that the technology can't locate students once they leave class — the only intent is to track attendance. The University of Missouri is using this app and when inquiries were made, commented on the practice, stating that it's "completely optional" for students, but that it's required for athletes.
Bottom line, we have some serious opinions about privacy and tracking. And when tracking students is becoming normalized by way of technology like this, what's the next logical step? Tracking everything ….
Crystal Ball: Future-um Predictions and Guesses
What do you think we will be talking about when we mention IBM a year from now? What will be the main topic or what will be the biggest change between IBM in 2020 and IBM in 2021?
Transcript:
Shelly Kramer: Welcome to this week's episode of the Futurum Tech Podcast. I'm your host, Shelly Kramer, and I'm joined today by my fellow Futurum Analysts, Fred McClimans and Olivier Blanchard. Today, before we get started, I'm going to tell you that we will talk on this podcast today and on other podcasts about publicly traded companies. We will share thoughts and opinions, and predictions and projections. And please know that this show is intended for information and entertainment purposes only. Please do not take anything that we say to the bank, or use it as investment advice because it is not intended as such.
With that disclaimer out of the way, we'll move along and talk about the rise of the technologist in enterprise leadership. This is on the heels of the news that IBM's Ginni Rometty is stepping down. She'll be replaced as CEO by Arvind Krishna and he'll be joined by Red Hat's current CEO, Jim Whitehurst, Jim will assume the role of President. And so this really isn't surprising news. It's big news, but I don't know that for those of us in the business, I don't know that this is actually all that surprising news. For businesses of all kinds, this is really a time of massive technology change and evolution, and even companies who are in the technology business understand that and they have to adapt. So I think what we're seeing is the rise of the technologist in enterprise leadership. And it makes sense. It makes sense for IBM in particular.
And when you say technologist, what's she talking about? Well, Satya Nadella at Microsoft and Shantanu, I'm going to mispronounce his name, Narayen at Adobe, and Sundar Pichai at Alphabet, and now Krishna. So all four of these tech nerds are charged with driving change, embracing technology for themselves, their customers, their shareholders, and really personifying the business of digital transformation. So with that intro, Fred, what do you think?
Fred McClimans: Well, I agree. I think we are witnessing, across many industry sectors, a transformation of what the executive team looks like, what leadership looks like within an organization. And you can point to some of the areas that I think are more visible perhaps, the increase in women, not just in executive positions but women on the board of directors, women founders of organizations. But then also this more subtle push here, this rise of the technologist, which is really kind of interesting because we've been, for years talking with executives, with VP level, with directors and just rank employees within an organization. Not to say that employees are rank, rank and file employees within organizations. And one of the challenges that we've seen when we talk about planning for the future, the implementation of new technologies of new directions is that very often executive management is viewed, or it has been viewed in the past as an obstacle, a barrier. They may not totally get the technology.
And you can look in even IBM's history, like Lou Gerstner, not a technologist, somebody who was brought in business, business, business. Increasingly though we see that executive being looked to as the leader of the overall company and they should be. The culture, the technology, the market direction, all those things, those all come under the domain of the CEO. And, in today's market, if you don't, at least, understand the technology and have a vision for what you can do, not just with today's technology but what you can do tomorrow that you haven't thought of yet. I mean those are the things that technologists bring to the table, at least some of them do.
So, yeah, we're definitely seeing this here. And I think for IBM it's a good move. The shift under Rometty was a pretty stark shift. I'm not expecting that much of a stark shift here. This is more of an evolution in my mind with Krishna who's been there since 1991 or so. And now, the former head of Red Hat moving into the president role definitely they're going all in on tech, but these guys have been there and I don't expect to see radical departures, at least, in the short-term.
Shelly Kramer: I think you're right. And I think this is an interesting move. I think it's a smart move. When we talk about the necessity for this, the company's sales have fallen about 25% in the last years … in the last eight years, rather. And in all of Rometty's tenure, the company's been in a period of transition and she played a role, obviously, in the Red Hat acquisition, as did Krishna, who was a big driver of that acquisition. And Red Hat is important because it frees companies from dependence on any one cloud provider, and it makes it easy to shift workloads between clouds, and that's a big deal. And I think that we continue to see the importance and the relevance of this Red Hat acquisition and the role it's playing within IBM's ecosystem and that sort of thing. Olivier, what do you think?
Olivier Blanchard: Well, three things. So first, aside from the technology and technologists part of this discussion, I like Ginni I think she did some really great things at IBM. But the reality is that yeah, if the S&P 500 is growing 160% and your stock falls 26% there's a problem. And I think that under her leadership, not under her management, but under her leadership, I think IBM had some pretty serious misses. They missed out on a lot of things that IBM could have been a leader in. And I think that's where we are today.
Two, I think, when I look at the backgrounds of the guys who are replacing her, and Krishna especially, I don't think it's an accident that he's Senior VP for Cloud and Cognitive Software. And I think those are two areas where IBM could be doing a lot better. I think where IBM knows that they should be doing a lot better, especially when a company like Amazon is doing so well in those areas. And so I think IBM has a play to make in AI leadership and also in the cloud. So I'm thinking that it makes sense for the company to kind of move in a less traditional direction and start embracing technologies that they should have been investing in more in the last 10 years.
But the third point is, is a little bit more general. It's a little bit more broad and maybe more on topic with the general topic of the discussion. And it's something that Daniel Newman and I have been writing directly and indirectly in two of our more recent books. So one of them was Future Proof and the other one was Building Dragons, where we talk about the importance for business leaders to be completely fluent in the technologies that they invest in, that their companies are going to be depending on.
And it's, basically, that IT and technology are no longer enablers of business, which is kind of like the premise of moving through a digital transformation, and bringing technology into every aspect of your business. But rather, that every company is now a technology company. And in order to be in charge, in order to lead a technology company, not in the present but in the next 5 years, 10 years, 15 years, start building its future, you have to understand technology and you have to be a technologist. And it doesn't mean that you have to have a background in IT or in computer engineering, but you have to be a technologist. You have to live this stuff, be fluent in it, be curious about it, be passionate about it and be very curious about it, and engaged.
And a CEO, today, has to be a technologist. You can't be a CEO and then outsource the technology leadership of your company to a CTO, or a CTO, or CIO. You have to take the reins of that yourself, even if you surround yourself with people who have more expertise in those topics than you do. And I think that's something that needed to happen at IBM. IBM is a technology company so, for a company like IBM, it's even more important than a company like UPS, for instance, to have a technologist at the helm. And so I think this is the right move. It's just, unfortunately, it came a little too late. Or not too late, but a little late, or a little later than it should have. So, I feel bad that Ginni had to go, I'm sure she'll be very happy where she lands next, or whatever she does with her next endeavors, but I think this is, ultimately, a really good move for IBM.
Shelly Kramer: Yeah, no, I agree. I don't think this was something that came as a big surprise to anybody, but it's always interesting to see this evolution taking place. Fred?
Fred McClimans: It's really interesting. If you look at IBM, this is something that the market has been telling them to do for a while. Go back a year, a month or two ago, December of '18 they're up, their stock price up now, roughly 30% or so from that, but go into January 1 year over year they're flat. Go back five years, they're down. This is a company that's undervalued when you compare it to the Microsofts of the world, to the Amazons of the world. They're just not getting the traction there and there's that financial reality that says you have to do it.
That said, I think the difficult part for IBM has already been done. That was the massive transition from the hardware to the software, and the services model. And while they've struggled to kind of figure out exactly what it is, the challenge I think they're going to face now is I do believe they're going to kind of stay the course a bit here.
Obviously, there'll be some new, some leadership and new directions people want to take, but they have the building blocks already in place. They've got Krishna, he's got the cloud business, they've got the AI tech in development, they've got Red Hat, they've got all these pieces there and they haven't really executed over the last year on them yet.
So my concern is that we're looking at this and saying, "Hey, this is a great move for IBM, it's going to go up," and the market reacted where they were up 3, 4% after market. But I'm just not convinced yet until I really see a vision that says, hey, it's not just going to be more of executing on the same path that we've been on for the last 12, 24, 36 months.
Shelly Kramer: Absolutely valid points. Isn't it also interesting that all four of these technologists leading major enterprise companies are Indians? I mean smart guys, and so I think that was interesting to me as well.
Olivier Blanchard: STEM.
Shelly Kramer: There you go.
Olivier Blanchard: You invest in STEM education you're going to get technologists. So it's just a matter of who invested what.
Shelly Kramer: Absolutely. Smart investments pay off. All right. Well with that, we are going to turn to the segment of our show that we call The Fast Five. And I think, Fred, you're going to start us out there talking a little bit about cyber attacks and that's a huge topic, and there's always something new. So tell us about it.
Fred McClimans: Yes, so we're going to talk about a cyber attack that's actually not new, but rapidly growing perhaps is the better way to say it. Go back to the early days of credit cards when you would swipe your credit card at the gas station, or when you would swipe it at the cash register somewhere. There was a risk of something called a skim attack, or a skimmer where somebody would put a physical device that would pick up the information off of your card as you swipe.
Well, there's a digital version of that called e-skimming. It is something that it's been around for five, six, seven, eight years or so as a capability. But now, all of a sudden, it's on the rise, and it's on the rise fast. To the point where the FBI's cyber division actually is now putting out announcements saying, "Beware of this. Here are explicit attacks that have taken place here." And the way this is working is a sort of this interesting ecosystem kind of play. If you want to buy or steal, or lift, or whatever e-skimmer software, it's as easy as going onto the dark web, the code is there, and that's something that wasn't there five, six, seven years ago. So the code is out there. It's easy to implement. The hacking tools are getting better. And people just off the street are … not off the street, but nefarious actors who come off the street into their homes, or their garages, or their couches, wherever they sit down and do this stuff they are deploying the software on a massive scale. And it's hitting some major companies out there.
Over the last couple of years, you had Macy's, Puma's Australian website, remember Puma the shoe brand? And Ticketmaster in the UK all were hit with e-skimmer attacks here. And, essentially, what these threat actors are doing is they're installing a malware directly into the site itself that picks up the information and, literally as you type in your credit card information, pulls that information out and sends it off their way. So it's an easy thing to do, it's relatively low cost and, unfortunately, I think it's going to get a lot worse unless organizations really address it. And that's important because when you put your credentials into a site on amazon.com, or a Macy's and your information is stolen on the spot that reflects very poorly on that brand. And, as we know, when we talk about digital trust and cybersecurity all it takes is one really bad hack for somebody to say, "I'm just not going to use that website again because there are so many different alternatives out there." So something to watch for.
Shelly Kramer: To me, the concern here is that I think this in particular is difficult to detect because I go to a website, I buy something, I put my credit card information in, the company gets its money and I get my merchandise. So what's the problem? How do I know there's a problem? And so it's when this information is being swiped without me knowing about it, and who knows how long it takes the company did detect it? So that really goes to there's never been a more important time for all software to be updated all the time, latest security updates constantly. And I think that's really where these windows that are open, and people are waltzing right. Olivier, you're going to talk to us about what the EU lawmakers thought about Apple's request, or pushback back on some charging cable standards.
Olivier Blanchard: Yes. So the European parliaments have voted yesterday, calling on the EC, the European Commission to adopt a new rule, or a new standard. And, essentially, what the EU is trying to do, it's not over-regulation or anything but in an effort to kind of cut down on technology waste, and technology related pollution with everybody having different cables and standards. And you buy a phone and then two years later you buy another phone, and then you need a different kind of charger for it and you end up with all these wires and stuff.
They're trying to come to a point where there's one common standard for phone chargers period across the EU, which would probably make it spread around the world to some extent. And they want one cable to rule them all. So, basically, one type of charger. And I'm leaning I think towards USBC at this point because it's probably the best solution out there, at least it is currently.
And the EU is trying to establish that as a common standard. And Apple obviously, which is strange to me, but Apple is pushing back a little bit because they argue that it will stifle innovation even though it's just a charger and a data transfer cable, it's not big of a deal. But, as you well know, Apple doesn't use the USBC as a standard charger for all of its devices yet. Even though I think that it should, it should have definitely done that with the new iPhone, especially the pro versions. It's a mistake I think for Apple not to have put a USBC in that. But anyway, so the point is Europe is trying to come to the standard. It looks like it's going to get accepted by the EC probably in the next year and be implemented soon thereafter, and Apple is just going to have to fall in line and not just have to rely on dongles to get their cables to work with their devices.
Fred McClimans: The world will be a better place without dongles.
Olivier Blanchard: Honestly, I'm surprised that Apple even accepts the notion of dongles because for a company that's always been about simplicity and elegance of design, I don't really understand the dongles. They make sense financially, I guess, but they're not really on brand. So hopefully this will push Apple to accept the USBC standard and the world will be a better place for it.
Shelly Kramer: Apple does like to do its own thing. And with that we're going to talk more about smartphones, right, Fred?
Fred McClimans: Yes. We're going to talk about how many smartphones. That's the big thing today. Forget about the dongles. Forget about the regions of the world. Forget about the software and the hacks and all that stuff. It's all about the numbers, how many? Last year, interestingly, was a down year for smartphones. When you look at the million units of shipments, it was about well, gosh, probably about a 15 almost a 20 million unit drop between '18 to '19 calendar year 2018 to 2019. But when you look at the individual providers in that space, you look at the Samsungs, their shipments went up, look at Huawei, their shipments went up, Zombie shipments went up, OPPO slightly up, Vivo up, Lenovo up, LG down. And, oh by the way, Apple down.
Apple's shipments went from 206 million units to 196 million units from '18 to '19. That drops them down now into third place as the third largest manufacturer of smartphones in the world. What I think is kind of interesting is not necessarily that Apple is declining a bit there. We know that, we talk about that, but it's that Huawei in the midst of all of everything that's going on is still managing to just crush their home market in China and markets that they do have access to. To me, that's a pretty incredible thing. And if we can ever get this trade situation settled between all the nations, I would expect this company to just take off, if we can get to that point.
Shelly Kramer: Well, I think they already have taken off over the course of the last number of years. But, that's really what pride in your country and nationalism does. And I think this is a big, we'll show you move. So Olivier talk with us about what's going on in the world of EVs and what that means, what you think that means.
Olivier Blanchard: Yes. The world EVs is hot, H-O-T. So something just caught my eye this week and it's just a little blip on the radar, right, compared to the general kind of trends of EVs becoming more popular. But it's UPS making a number of announcements. One of them involved drones, but we're not going to talk about that today. But two of them involve EVs. So one of them was the announcement of a partnership with Waymo in Arizona where, basically for the next few months or probably the next year, UPS is going to be using electric vehicles and especially self-driving electric vehicles in Arizona to kind of test out the capabilities of that technology when it comes to moving packages from hub to hub, or from store to hub, and back and forth not necessarily deliveries to individuals.
But the bigger one is UPS's investment or decision to purchase 10,000 electric delivery vans in the UK from a company called Arrival and it's a company you've probably never heard of. They've been around for a few years, but they just got 110 million in investment from Hyundai and Kia as well. So between those investments from those auto makers, and this a tentative order for 10,000 vehicles over the course of the next four years, that's a pretty significant investment for the company that is probably going to become one of the bigger players in the EV space in the next few years.
So I kind of dug around because I wanted to kind of get a sense for the state of electric vehicles and electrified vehicles, and where things are going. And what I found is that just like with Hawaii in China, China is the biggest market currently for EVs and crushes. Basically China makes and uses more electric vehicles than the rest of the world combined currently. Globally, in 2017, there were about 101 million electric vehicles around the world. The following year it jumped to 2 million. This year in 2020 you will probably see 4 million EVs on the roads. And by 2030, 10 years from now, it'll be over 20 million. So it's a huge growth.
I think that right now EVs constitute about 2 or 3% of the overall automotive market. By 2024 it'll be 10,000. And when you look at the investment that auto makers are making, so ignore UPS for a second, don't even think about the role of electric vehicles in industrial applications so like, basically, just kind of robots that carry parcels and parts in a factory, just look at automakers. Fiat and Daimler are both investing $11 billion each in the next three years. Toyota expects 50% of its sales to come from EVs by 2025, same thing with Volvo. BMW is expecting 15 to 25% of its sales to come from EVs by 2025, they started a little bit late. VW, 40% of its fleet by 2030 will be EVs. Ford is releasing an F-150 in EV formats in 2022 I think.
So there's this huge, huge push and this huge growth for EVs. And one of the reasons is one, the systems are getting better, the batteries are getting better, so they can go a lot further on one charge. But also the price, or the cost efficiency is really improving. And it looks like it will cost no more to buy an EV than a regular standard like non-EV vehicle in the next two to three years. So sometime between '22 and 2024 I think the cost neutrality of EVs will make it, essentially, just a pure matter of choice as opposed to kind of a compromise. So I thought that was really important and this UPS thing kind of signaled that okay, we're in the EV era now, for real.
Shelly Kramer: My husband is in the trucking business and he works for a small little Fortune 100 company called PACCAR. And I can promise you that they pay a lot of attention to what's going on in the EV market, and are doing their own development as well. So yes, that is ramping up for sure.
So I'm going to touch base for my fast five, which is the last one of this segment. And I'm going to go back to Huawei for a minute, and talk about the fact that the British government kind of defied the United States this last week and agreed to move forward in some way with Huawei in the rollout of 5G in the UK. However, the British government put a cap on Huawei saying that Huawei won't be allowed to provide equipment at more than 35% of base station sites nationally across a particular network, they can't carry more than 35% of total network traffic volumes. And then there's also a protection built in there specific to some language specific to prohibition of working on things that might be national security items or things like … so there are some protections in there, there are some caps in there.
But what's interesting to me is that the impact that this is going to have because there have already been some inroads made in the UK by Huawei. And, for instance, and this is going to have some big ramifications for British telcos, one of which is BT. And what BT is reporting is that because they have already made progress using Huawei in the UK, and they have some Huawei 4G gear deployed in its network in urban areas, and this is where their initial 5G roll outs have been focused. The company's actually going to have to rip out and replace some of that technology and replace it with replacement gear for other vendors so that this roll out of 5G can be smooth and also meet the new UK guidelines, so government guidelines. And BT estimates that this rip and replace program is going to cost it about 500 million over the course … Actually no, I think it's a little more than 600 million over the course of the next five years, which is really a lot. So I think that's interesting.
What else is interesting though is that this presents huge opportunities for both Nokia and Ericsson's 5G RAN technology. And it also opens the door for Samsung, who's kind of trying to play in this field, this space. And Maveneer, as well as Parallel Wireless. And we talk a lot about how this move kind of benefits Nokia and Ericsson, everything related to Huawei and concerns about Huawei we can benefit those two companies. But I do think it's also interesting to see Samsung being able to potentially play a role here, Maveneer and then Parallel Wireless. So I just thought that was interesting news of the week.
So, with that, we're going to move on to the Tech Bites portion of our show. And this one actually happened to catch my attention this week and it was a report on colleges using apps to track students. And that's being tested by some 40 schools across the US. There's other companies called Degree Analytics and another one called FanMaker. And, basically, some of these use Bluetooth technology, some of them use WIFI signals. And what the app does is according to … and they reached out to someone at the University of Missouri who's testing this SpotterEDU app.
What the University of Missouri has said is that it's a completely optional program for students, even though in some of the materials it's claimed that it's required for new students. So there's kind of different stories there.
But what the University of Missouri is saying is that it's completely optional for students, but required for athletes because they want to be able to track whether or not athletes show up for classes. What I think is interesting is, and SpotterEDU uses Bluetooth technology, and so what they're saying is that this is cool because the app uses Bluetooth signals not GPS so the technology can't really locate students once they leave class and they're only intent is to track attendance. As I said, some of these other apps you use WIFI.
But what I think is most interesting here is just tracking. And we have tracking happening in the workplace. We have tracking that happens, I was just reading about an app that tracks, it's called humanize, and it tracks your posture, and how long you're at your desk, and what you're doing when you're there, and everything else. And so this, when it comes to young people in particular, what concerns me and what interests me, and actually what makes me think this is technology that bites is that tracking is becoming normalized. And I don't want that to be normalized. I don't want to be tracked. I don't want my kid to be tracked. What do you think?
Fred McClimans: Well, I think this is an interesting example of some of the ethical issues that we have with technology. And we've talked about this in the past, especially with regard to AI, lack of ethics or bias on the developer, or on how the system is implemented. But then, also how it's actually used out there. And I look at this and, on the one hand, I understand the argument that some of these people are using, it's Bluetooth or it's some near field communication technology. All we're doing is seeing is the student in the room? And, at the same time, when you ask them, "Well, is it expensive?" They'll say, "No, no, it's really cheap. It's low-cost, it's inexpensive." And I go, "Oh, that's great. That's great." It just tracks them in the room, but it's low-cost.
So theoretically you could buy 100 of these, and put these all around your campus, and track people as they went from location to location, to location. And I'm sorry, that is just fundamentally wrong. We are so deep into the pit of despair here when it comes to personal privacy. I should say that pit of despair to be faithful to all the Princess Bride fans out there. But it really is, we're at the bottom. And there's still, unfortunately, this is the amazing thing, we're so far at the bottom and yet the bottom is so bottomless that there's still room to slide deeper in there.
Shelly Kramer: It's an abyss.
Fred McClimans: It's an abyss. And I don't want that for my children and their children. And I mean yours maybe, that's fine if you want to do that, but not for mine. It's a-
Shelly Kramer: Yeah, no, I don't want it either. And that's what bothers me about it. And I feel like we as human beings are normalizing a lot of things that we shouldn't normalize. And, to me, I've sent kids to college before, as I know you have Olivier, part of the college experience is figuring life out, show up to class, don't show up to class, figure it out. And I do understand with athletes there's some requirements about attendance, you know what? Figure that out too.
Olivier Blanchard: Yeah. But I mean, okay, so I understand the need for universities, and cities and shopping malls, whatever to track traffic in order to be able to kind of optimize their resources, understand traffic flows. Even like in retail, being able to understand how people move through their stores and stuff. But that can be achieved through computer vision and it can be anonymized. So it's just a matter of just kind of like understanding patterns and adjusting to them. When you start actually tagging individual people and tracking their movements, then that's when it gets a little weird. And I think, to your point, Shelly high school, middle school, great whatever, hospital, things where people need to be where they need to be is one thing. But college, college shouldn't be tracking attendance. It's a university environment, if you don't go to class, your grades are going to reflect that. Or if you're really good students and you don't go to class but your grades are really good because you can wing it, that's fine too. It shouldn't matter.
And so I don't really see it, right? I see hands going up, but I don't really see the point or the value for a university even with athletes and those requirements of using that kind of technology to track their movements, even if it's limited to the classroom, which I'm not a proponent of the slippery slope argument but, like you said Fred, it's like you're going to start there and then you're going to justify putting it somewhere else, right? And then, somewhere else and somewhere else, and somewhere else. And then we just end up with tracking all the time everywhere. And it's not necessary. And if nothing else, if you really need to track attendance for certain students, like student athletes, it's really easy to just do it analog. Just have a signup sheet, have the professor note that they're there. You don't need to have a Bluetooth, or a WIFI, or a GPS tracker on students to make sure that they're coming to class like they're supposed to. That's just not necessary at all.
Shelly Kramer: Yeah, it sounds like we're all on the same page here. We don't like it. So this brings us to the end of our show and my least favorite part of the show, which is our crystal ball.
Olivier Blanchard: It's great.
Shelly Kramer: And so you know what, if you like it so much, why don't you toss out the crystal ball question Olivier?
Olivier Blanchard: Oh really? Okay fine. I will do that. So our Crystal Ball question today should probably just like circle back to IBM's future since they're in transition again and, definitely, driving towards change. What do you think we will be talking about when we mention IBM a year from now? What will be the main topic or what will be the biggest change, I guess, between IBM in 2020 and IBM in 2021? And I'll put it to you first, Fred.
Fred McClimans: I think that in 2021, January of 2021, we will be sitting here dissecting did IBM actually move in the past 12 months?
Olivier Blanchard: Should I have asked like what we'll be talking about in 2024?
Fred McClimans: Has IBM moved? No, actually, I think the future for IBM, the future's actually pretty bright for IBM. I think they've got a lot of opportunity in front of them. Part of that, to be fair, is because other companies out there have kind of leapt ahead in certain areas, but I'm impressed with the way IBM executes the people I know there, they're doing the right things, they're smart, they're focused, they're looking to the future, and I expect some really big things. And it's going to take them a couple of years I think to kind of really get up there, and start to really flex the muscle in the cloud space to really get the AI out there. It's been a lot of marketing so far, let's see some real value coming out. So that's what we'll talk about in 2024, but in 2021 have they moved?
Olivier Blanchard: Shelly?
Shelly Kramer: Yeah, have they moved? And I mean, with sales down 25% even if you move that needle a little bit the answer is yes. So I think that there's a lot of room for growth in the cloud market. I think that we've absolutely got some big companies who dominate that market, but I think there's room for IBM, and I think what they're doing with AI and cognitive and quantum, and all kinds of other things I think that it's going to make sense. It's going to pay off. And I think we're going to see some good things. It's going to take a little while, but I think we're going to see some good things.
Olivier Blanchard: I kind of don't have anything to add. I think you guys kind of nailed it, although I hope that we see some actual wins in the next year and that IBM doesn't take a whole year to kind of figure out where it's going next. It seems like the choice for a president and CEO are pretty inspired and tend to point the way I think where they want to go. So, hopefully, they'll be able to hit the ground running.
Shelly Kramer: Yeah, I think it'll be great. Okay, so with that, thank you. Thank you gents for joining me today. It's always a pleasure to spend this part of my Friday with you, and for sharing your gray matter with me and with our audience. And to those of you listening, thank you for showing up. Thank you for hanging out, being a part of what it is we do here. And if you haven't yet hit the subscribe button do, and we'll see you again next week. Have a great weekend everybody.
Disclaimer: The Futurum Tech Podcast is for information and entertainment purposes only. Over the course of this podcast, we may talk about companies that are publicly traded and we may even reference that fact and their equity share price, but please do not take anything that we say as a recommendation about what you should do with your investment dollars. We are not investment advisors and we do not ask that you treat us as such. 
Image Credit: Forbes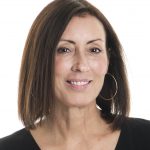 Shelly Kramer is a Principal Analyst and Founding Partner at Futurum Research. A serial entrepreneur with a technology centric focus, she has worked alongside some of the world's largest brands to embrace disruption and spur innovation, understand and address the realities of the connected customer, and help navigate the process of digital transformation. She brings 20 years' experience as a brand strategist to her work at Futurum, and has deep experience helping global companies with marketing challenges, GTM strategies, messaging development, and driving strategy and digital transformation for B2B brands across multiple verticals. Shelly's coverage areas include Collaboration/CX/SaaS, platforms, ESG, and Cybersecurity, as well as topics and trends related to the Future of Work, the transformation of the workplace and how people and technology are driving that transformation. A transplanted New Yorker, she has learned to love life in the Midwest, and has firsthand experience that some of the most innovative minds and most successful companies in the world also happen to live in "flyover country."