The Future of Enterprise Communication is … in a Word, Bright–Futurum Tech Podcast
The Future of Enterprise Communication is … in a Word, Bright–Futurum Tech Podcast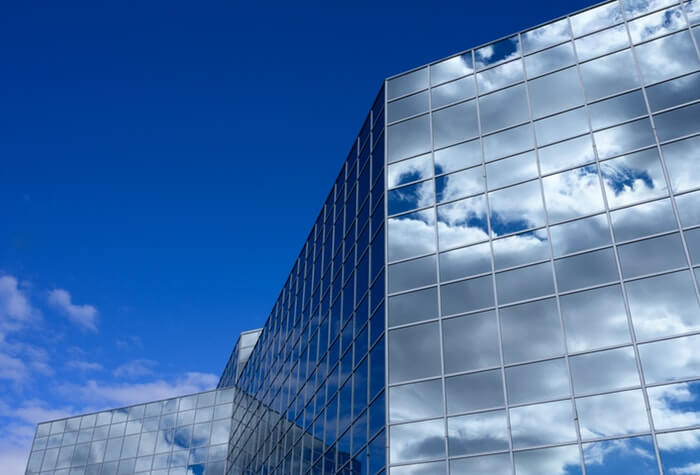 This week's episode of the Futurum Tech Podcast was hosted by Fred McClimans, and featured fellow analysts, Shelly Kramer and Ron Westfall. Today we talked about enterprise communications and collaboration platforms and explored Atlassian and the success story that company represents. We also explored some of the reasons for that success, along with a chat about some of the other key cloud collaboration players. We also talked about the average age of CIOs inching upwards, the Cloud Native Computing Foundation's annual report, YouTube content moderators and the PTSD that is likely looming in their future, Tencent's move to acquire Funcom Games for an impressive $148 million, and some creepy news about Tinder.
Our Main Dive
The Future of Enterprise Communication is … in a word, bright. Atlassian, maker of cloud-based project management and workflow software reported earnings that beat the Street estimates by ten cents a share, coming in at 37 cents a share. Atlassian revenue was up from $408.7 million, some 37% from the year-ago quarter, and again beating analysts' expectations of about $388 million. Shares of Slack, Okta, Workday, ServiceNow, and Salesforce were higher as well.
What's going on in the cloud collaboration space? Why is Atlassian so successful? In this conversation we take a look at the Atlassian story, the company leadership, the collaboration space in general and what we think is ahead for companies in the collaboration space, like Slack, Microsoft Teams, and Cisco's Webex product.
Our Fast Five
We dig into this week's interesting and noteworthy news:
Tech Bites
Tinder's new panic button is kind of a loser. Designed supposedly for safety, is only available if you download the Noonlite app, a free app that will enable those safety features in the Tinder app. Do the words "free app" and "keeping data safe" seem odd to say in one sentence? Well, that's because they are. And they don't really go together. The team at Gizmodo found that by downloading the app and monitoring traffic sent back to its servers, a number of companies, including Facebook and YouTube (Google) are getting details about the app.
Crystal Ball: Future-um Predictions and Guesses
What's next in the collaboration space? You'll have to tune into the podcast to hear our predictions. Oh, and if you've not yet hit the "subscribe" button, do that. We promise to only bring the good stuff.
Transcript:
Fred McClimans: Welcome to this week's edition of FTP, the Futurum Tech Podcast. I'm your host this week, Fred McClimans, joined today by Shelly Kramer and Ron Westfall, colleagues at Futurum Research. To both of you, welcome.
Ron Westfall: Great to be here.
Shelly Kramer: Hello, Fred-
Fred McClimans: Hello.
Shelly Kramer: And Ron.
Ron Westfall: Hello.
Fred McClimans: We have a very interesting show today. We are going to talk about something that is near and dear to our own heart, collaboration. We're also going to touch a little bit on how CIOs are aging in the workforce. We'll talk a little bit about The Cloud Native Computing Foundation. We'll talk about Tencent and gaming. We'll talk about YouTube and we'll talk about why 2020 might be the year of the chip. Before we get into that, I do want to welcome our listeners, as always, and remind everyone that The Futurum Tech Podcast is for informational and entertainment purposes only. We are going to talk about equities, I can guarantee you that, but please, do not misconstrue anything we say as even close to resembling investment advice. That's something that you need to talk with your friends, your family, your spouse, and a qualified investment professional.
With that, collaboration, guys, let's kick this off with a company that I've been following now for, oh gosh, probably six or seven years at least, Atlassian. They are a UK-registered, Australian-based provider of collaboration tools. I've seen a number of things out in the wires of the last couple of days with people saying, "Atlassian, who's Atlassian? What are they doing?" Well, I'll tell you who Atlassian is. They are a company that helps originally software development teams collaborate and work more efficiently.
They have recently expanded into a number of other areas through acquisition and through internal growth and they are now considered one of the up and coming collaboration players, which is great for a company that was founded all the way back in 2002. They are a publicly traded company. Their stock ticker is TEAM, T-E-A-M, and as of the recording here, they are up, let's see, 8.4% on the day after some really, really solid earnings after the close of the market last night.
What's interesting here is that Atlassian is being credited with helping to bring up in the market a number of other players. Kind of interesting. You wouldn't necessarily think of that. Atlassian, this company, small company no one's ever heard of. Well, their revenue's a billion two at this point in U.S. Dollars and they have lifted up companies such as Slack, Okta, Workday, ServiceNow, Salesforce. They're providing a nice little boost for everybody here. Real quick update on their earnings, because that is kind of relevant. Their revenue for their second quarter that ended at the end of the year was $408.7 million, up 37% from the year ago quarter.
Shelly Kramer: That's a lot.
Fred McClimans: It is a lot, and it beat expectations handily by about $20 million, which is pretty sizable there. Their earnings, they had 49 cents per share in the IFRS Scale, 27 cents per share in the non-IFRS. IFRS, by the way, is the international GAAP equivalent, although actually, for IFRS, it's got some transparency and whatnot issues there that I think are a little bit better than GAAP recording.
With that, their user growth has been phenomenal for this company, and I'll talk about Atlassian from sort of a historical perspective from my perspective. Before I joined Futurum, I was the Head of Research at a company called Samadhi Capital and Samadhi Capital Partners. We were a fund and an equity research firm. I headed up the research department and Atlassian was one of the companies that we held in our portfolio and that we covered from a research perspective.
Part of our research process was to do a five-year Monte Carlo simulation on the performance that we believe a company could achieve from a revenue and from an earnings per share perspective. They have blown out the numbers that we predicted in our crazy up scenario. They're doing incredibly well for that. Their net income was 124 million for the second quarter. That compares to 45.2 million a year ago. Pretty solid there. In fact, I think amazingly solid. They ended the second quarter of 2020 with a total customer count on an active subscription basis of 164,790 users, which means they added just over 5,000 net new customers during the quarter.
Now here's the interesting thing about this company. They do not sell their product. Their original premise from the very beginning has been, "We will build the product with users in mind. We will give the product to users, sort of a premium model. They will love the product so much they will spread the word, and paid adoption will follow." Which means they have an incredibly low cost of sales and an incredibly efficient business mode and it works. They still today, to this day, they do not have this massive sales force out there trying to sell their product as so many other SaaS-based companies do.
Here's where they also get a little bit interesting. When you look at the companies that roll up or the products that roll up underneath Atlassian, they got their original start, as I said, in software development team collaboration tools. Jira is their software. Along the way, they acquired Bitbucket. They have Confluence on the collaboration side. They have Jira Service Desk now for customer agents to get away to resolve customer issues. They have a product called Jira Align that helps business and technology teams align strategy and outcomes together, which is kind of cool. They also, by the way, in 2017 for I think 450 million roughly acquired Trello, another fave collaboration tool of mine.
They're out there, they're big. What's really impressive about this company is when we went back 2015, 2016 and we started covering Atlassian, they really were in that developer space, and that was their sweet spot. That's where they excelled. It was all about application development and really furthering tighter product. In fact, one of their key phrases that the company uses all of the time is, "Software that eats the world", which is actually a kickback to the A to Z guys. We always repositioned that as, "Software writing software that eats the world", because that's literally what they're doing. They're helping teams write software more efficiently, more effectively in their tools. In fact, we very often team them up with another company out there, New Relic, in the ADM space.
They have moved on from that, though. They have literally demonstrated that collaboration can start within a small team and it can spread company-wide, which kind of brings me to this bigger question and the dive that I'm going to toss into your laps. When we look at collaboration tools, when we use a number here within our organization but we don't have anything that kind of spans everything, is that really the direction that we're going? Are we going to witness companies like Atlassian and maybe Slack and others out there actually competing effectively with some of the larger, better known names like Microsoft? Like Cisco and others?
Shelly, I know you've been diving a lot collaboration space. Where do you see collaboration kind of evolving from here? Is there room for somebody like an Atlassian to continue to grow ground up in that kind of a model? Or is it just something that Microsoft and others are just going to crush from the top down?
Shelly Kramer: Well, it's hard to look at Atlassian's success and not give a massive nod to Jay Simons, the President of the company, who I think has been there for about 12 years. This was his go-to-market strategy and I think it's obviously paid off. It's been a terrific one and it's really been all about a customer-oriented focus, and they call it a customer-oriented flywheel built for scale. I think that's pretty cool and a testament to making things focused on customers, what customers need, making them easy, making scaling that easy is what it's all about.
When it comes to what's going on in the collaboration space, it's just an exciting space. I'm paying a lot of attention to Microsoft. We're not a Microsoft company, and I mean in the terms of the browsers that we use and that sort of thing, but in the enterprise, that's very common. What Microsoft is doing with its product and how it's integrating its team's product into its other offerings… I think it's even at no cost, I think that's brilliant because the more users you have, obviously, I think the more robust your platform is.
We've been Slack users for a long time and some of our team continues to use Slack. I don't use it very much. Some of our clients use Slack and I have to admit, the more I use Cisco's Webex product, which is generally what our team uses to communicate, the more I love it. I love the fact that I can record conversations. I love the whiteboarding capabilities. One of the things about Slack that bugs me is its usability. It makes my brain hurt a little bit the way that it weaves streams together, and sometimes I have to dig for something.
You guys will notice even in communicating with me that as our team grows into this year, we've added several new analysts. I'm trying to segment conversations instead of us having conversations with the entire team because those distractions can get annoying. They can be cumbersome and they can get in the way of work getting done, so I think that when these platforms have a simple-to-use interface, they make scaling up or down or in any direction easy.
They have robust functionality. You can't work without them once you're used to it.
Fred McClimans: It's interesting. Jay, by the way, is moving on from Atlassian in a few months here. I think June or July…
Shelly Kramer: Yeah, July.
Fred McClimans: July or so. He'll be moving on to I guess I can only say bigger and better things, new adventures in life. It's interesting. I mean, collaboration can come into so many different aspects of our workflow, and you're right, we're not big Microsoft users, but we are Word users. In fact, just last night, I was having a conversation with Adam Long. He's the Founder over at LawSnap, Legal Engineer, Consultant, Attorney. Really nice guy who threw a question out onto Twitter asking about the collaboration or essentially the Track Changes feature on Microsoft Word.
We had a good back and forth that, I don't know, lasted probably over a few hours at least. At the end, all I could summarize things up with was, "Yes, I use Track Changes within Microsoft Word as sort of a collaboration tool to kind of track and collaborate and see what's going on." At the end of the day, the documents we work on sometimes are very complex and the number of people editing and reviewing. Their Track Changes and their collaboration features just within Word, it just gets cluttered. It just gets impossible to do any kind of version tracking or really be productive there in any way.
I do tip my hat to people like Atlassian and Slack to an extent, and Cisco, certainly, with the Webex tools that we use. If you can make that clean and make it easy and not… This is an issue that I do have with Slack. As you said, it makes your brain hurt, there are times when I try and do things with Slack, and yes, they've got a lot of different plug-in features out there that you can pull into their little marketplace area, but it takes a lot of work to get that done.
Speaking of marketplace tools and whatnot, one of the things that's really helping Atlassian here is something very similar to what boosted Apple with the iPhone, the App Store, and Salesforce with third-party providers, Atlassian has now done over a billion dollars in marketplace sales. That's where third-party developers can come in and develop tools and features and whatnot into the Atlassian application suite.
Ron, from your perspective, and you and I have been collaborating together since 1997. Is that right?
Ron Westfall: That's right.
Fred McClimans: Ever since 1997.
Ron Westfall: The previous millennium.
Fred McClimans: Yeah, the previous millennium. Yeah, I'm going to have to call you Falcon from now on. You approached this marketplace from a slightly different perspective. I'd love from your base… Deep into the tech aspect of things, where do you see a company like Atlassian going? Where do you see the Microsofts, the Ciscos, the ServiceNows of the world, even the Freshdesks of the world… They're not really a collaboration company out there, but they do a lot of the same things now that Atlassian and others are doing.
Collaboration literally spans not just teams but different business units who collaborate with other employees, other business units, with their partners, with their supply chain, with their sales teams, with their customers. What's your take on this? I'd love to get your perspective directly on Atlassian as well, what you see in their future.
Ron Westfall: You bet. Yeah, to put it in sports parlance, not only is Atlassian winning, they're covering the spread.
Fred McClimans: Yes.
Ron Westfall: In other words… Yeah, I mean, you look at the Jira software and it's stacking up very competitively against its nearest rivals, whether it's GitHub, whether it's ServiceNow, Microsoft's DevOps, Pivotal Tracker, on and on. What is coming out from this is the fact that Atlassian's platform is more comprehensive. It just delivers more flexibility in relation to these other alternatives, and Shelly certainly pointed out, for example, Slack's limitations. The good news is that the collaboration market overall is definitely expanding, and so it's not going to be quite as zero-sum. Sure, Atlassian can grab some new business from an IBM or a Microsoft, for example, but on the other hand, there'll just be plenty of new opportunities for all of these companies to capitalize on.
I think what has really been a difference maker for Atlassian and last year was the acquisition of AgileCraft in April of 2019. That really brings across the strategic objective of using collaboration to not only improve communication, which is obvious, but also to integrate it into the strategic direction of an organization that is not only connecting communication, but also outcomes, which I think will become increasingly important because you're looking at outcomes, not just in terms of traditional sales figures, for example, but also in how efficient the organization can be. That includes, how effective is your collaboration platform? I think that's going to be another differentiator for Atlassian moving forward is the fact that they offered a platform in this area that could actually do a better job of measuring outcomes for any organization out there.
Fred McClimans: Yeah, that's an interesting one, the outcome aspect there. They do have that ability and they're pushing it nicely to connect those pieces together. For somebody like a Salesforce, I would kind of view that maybe… I don't know, Salesforce or even a Zendesk or Freshdesk, they would talk about customer success, outcome we want to achieve here or increased revenue coming out of this. That really does highlight, again, the idea that collaboration tools, they should be baked into your CRM. They should be baked into your customer success platform. They should be banked into your business strategy platform, into your tools.
I mean, we really are starting to get to the point where the software that's eating the world, or better put, the software that's writing the software that's eating the world or enabling that kind of collaborative development there, that has now become so omnipresent in everything that we do. Either of you, do you see this getting to the point where all of these companies in three or four years look so much alike that it becomes almost a lifestyle choice? What fits you better?
Shelly Kramer: Oh, I think so…..
Fred McClimans: Your personality?
Shelly Kramer: I think they already seem so much alike. We use a Cisco product. We also use Slack. We also use ZOOM, which is a collaboration platform, and the other thing is when you talk about lifestyle, there's a customer expectation. We use Skype. Some of our customers use Skype, and to me what's interesting from a collaboration standpoint is, especially as it relates to two things, client communication and also your own internal culture. Today, the clients that we have expect to see your face in front of them on video and we collaborate all of the time. I always laugh because there are sometimes people who are not inherently just comfortable on video, and I get that, but one of the things I tell our team all the time is, "You know what? Get over it, because this is what a client expects and show up on video."
I think that that has become a norm and I also think that even… We have 100% remote team, and we have an all-hands meeting of our analysts earlier this week, and in that meeting everyone was there face to face. I do think that these tools are everywhere. The use and adoption is growing. I think they have a major impact on your internal culture no matter the size of your organization, and I think it's a client expectation that you use some form of collaboration tool, both for internal collaborations and external collaborations with your vendor partners and clients.
Ron Westfall: We can anticipate them getting better. For example, being able to use custom backdrops so it doesn't look like you're talking from across your bathroom.
Shelly Kramer: Ron, do you have meetings… Are you in your bathroom right now?
Ron Westfall: No. I can't make that claim, but you get the whole idea is that the collaboration tools can address the more personal preferences of whoever is on, say, a video collaboration session. I think that's something we could definitely anticipate over the next one year, let along three or four years out from now.
Fred McClimans: Shelly, I don't think that's wrong. I think that's deep fake wrong.
Shelly Kramer: I do, because he's really in the background.
Ron Westfall: Here we go. There you go. Collaboration will definitely integrate deep fake for the video shy customers out there.
Shelly Kramer: Speaking of bathrooms, I will say that I just read today that the big trend on TikTok and I believe other social nets is bathroom videos, and not only are they all the rage, they tend to get the most views of any other kind of videos. I'm just saying, from now on, maybe we should all be in the bathroom when we're doing this.
Fred McClimans: Just don't bring the soy sauce or the sugar water.
Shelly Kramer: I have no idea what that means and I don't want to know-
Fred McClimans: You do-
Shelly Kramer: So-
Fred McClimans: You do not. You definitely-
Shelly Kramer: I don't want to know.
Fred McClimans: You definitely do not want to know.
Ron Westfall: Well, bathrobes with logos I think will be good for product placement.
Fred McClimans: Yes, yes. As we always do, we will provide some of the links to the financial earnings announcements from Atlassian in our show notes and we invite you to check the company out for yourself. We will, as we have in the past and will continue in the future, to track them and others in this collaborative space. Let's kind of move on here. Let's get into our Fast Five here, and we will have an actual Fast Five this week. I'm very confident about that because, first up, Shelly, you're going to talk to us about how CIOs are aging in the workforce, kind of like a fine wine-
Shelly Kramer: Like a fine wine, yeah.
Fred McClimans: Or maybe a bottle of beer that's been sitting on the shelf a little bit too long. What's going-
Shelly Kramer: Oh, no.
Fred McClimans: With CIOs?
Shelly Kramer: No, no, no. In this conversation, age is a good thing. I was reading an interesting article in The Wall Street Journal about the average age of CIOs nudging upwards. As someone who is in my middle-to-late 50s and smarter than I've ever been before, I see news like that and I think, "Well, of course of it is, I mean seriously."
Anyway, The Wall Street Journal reported on a Korn Ferry study. They study the top 1,000 U.S. companies by revenue and what they found is that CIOs are getting older and they're clocking in today at an average age of about 55, up from 51 in 2016. This makes CIOs the oldest C-suite officers, right behind CEOs, who average in at about 59. The average age for all executives is about 56.
To me, again, this is a no-brainer because not long ago, CIOs were generally about the youngest executives on the corporate ladder. As we've seen being immersed in the digital transformation space, the CIO role has changed and it's evolved from a role within the company where IT used to be who you called to get your computer to work or whatever, but serving computing needs of the company. It has evolved now into an important strategic business driver. CIOs as a result have to bring more expertise, more experience and knowledge to the table because they're driving business, they're playing a critical role not only in digital transformation initiatives, but also they're playing a key role in cultural change within organizations because digital transformation is also culture transformation. Again, for me, it was a no-brainer moment, but it was nice to see that CIOs are my age today.
Fred McClimans: It's interesting because I'm really curious to understand what the tenure length is there. I mean, a few years back the CMOs, I think, had the shortest tenures, 18 months or so.
Shelly Kramer: By the way, it's not long. It has inched up a little bit, and I'll include this in the show notes as well because I thought that was interesting. I think it's at about 4.6 years. I think the average tenure in companies in general has gone down over the course of the last decade, but I thought that was interesting, not quite five years.
Fred McClimans: That is, that is. Ron, take us now into the world of cloud-native computing.
Ron Westfall: Gladly, because I anticipate that 2020 will be the year of the dawning of… Cloud-native functions doesn't quite rhyme with Aquarius, but it gets the idea across.
Shelly Kramer: Now I've got that song in my head.
Ron Westfall: 5th Dimension, all right. That includes definitely the teleco space, where several years we've been seeing the telecos invest heavily and build out virtual network functions and that will continue apace. However, they need to cut over to cloud-native functions for the fundamental reason that that will better enable adopting multi-cloud platforms, using public cloud platforms for specific applications. It'll quite simply increase their flexibility to not only deliver microservices, as one example, but also to scale it in an agile and billable fashion and so forth. Obviously, monetization's going to be critical for the operators as 5G builds continue throughout 2020. They will definitely be joined at the hip.
This is aligning with the overall industry, where we see The Cloud Native Computing Foundation, or CNCF, having a lot of momentum. In 2019 alone, they grew membership by over 50%. Now, they're over 500 members in CNCF, and to top it off, KubeCon + CloudNativeCon in North America was the largest open-source show we've ever seen with over 12,000 attendees. With this momentum, we can definitely anticipate that it's going to play a major role enabling operators like Verizon and Vodafone to use 5G to build out what we can dub as Smart Spaces, that is using sports stadiums and other venues where there are a large number of people within very specific timeframes. This will help drive 5G adoption and monetize 5G.
It goes to show you how critical and essential the ecosystem is, and cloud-native adoption in 2020 is going to be no exception. In fact, we can see teleco software suppliers like Amdocs, MATRIXX Software, Netcracker, Ericsson, Cisco, Nokia, and Open all being able to capitalize during the entire course of 2020. We can definitely see that as being a part of the massive 5G discussion that'll be at Mobile World Congress next month.
Fred McClimans: Ron, I'm really curious. What trips them up? What's the barrier to CNCF really continuing to just grow and amass and drive things forward? What's the challenge they face?
Ron Westfall: Sure. I think fundamentally it's cultural. It's the fact that as much progress as the operators have made, and this includes certainly the tier ones, is they still have to adapt a more cloud-native mentality that is… As I indicated earlier, they have invested heavily in virtual network functions, but porting that into a cloud environment is not so simple. In other words, you really do need to develop and purpose build cloud-native capabilities to really take full advantage of the cloud platforms out there.
They're making progress in that area, but it still requires a change in… For example, the DevOps framework, it requires a change in terms of continuous software update capabilities and so forth. All of this is tied to that one fundamental aspect, the fact that the culture of the telecos needs to continue to evolve to better align with cloud-native function adoption.
Fred McClimans: Certainly something to watch. The cloud space is quickly becoming sort of the Kleenex of technology. There's no… It's there. Wherever you turn, there's always one there in a way. That's good. I'm going to change things up a little bit. Actually, talk about something here that does involve the cloud but only tangentially here, and that is the gaming space. As you know, I am a big online gamer, eGaming, eSports, as we like to call it. My wife says, "Why don't you do sports?" I go, "I do sports. I do eSports." In this particular space here, if I had to ask either of you, who's the biggest game manufacturer in the world? Biggest gaming company in the world?
Ron Westfall: Sega.
Fred McClimans: Yeah. Yeah. No, no. Shelly?
Shelly Kramer: I'm not a gamer. I don't know. I don't care. I don't pay attention. No, I hate to sound so rude, but I'm not a gamer and I also am the mother of four daughters, none of whom are gamers. It's just not my jam. I don't know.
Fred McClimans: Tencent.
Shelly Kramer: Well, I could have guessed that, I mean, because I knew that you… I could have guessed that. You're the best. You're the best.
Ron Westfall: Yeah. Sunshine's good for the open-source community.
Fred McClimans: Shelly, it is. It's all about fun, and in this case here, I say fun, kind of tongue in cheek, because Tencent has offered $148 million to acquire a company you've probably never heard of before, Funcom. Nice little company. They are a gaming company. Tencent, by the way, does have a stake. They are the single-largest shareholder in Funcom at this point. They acquired that a few months back, I think in October. They have bought a nice position in the company.
Tencent also, by the way… When we talk about the size of games, PUBG, huge game, Arena of Valor. They also have games from companies like Epic. Fortnite, anyone? Supercell, Ubisoft, Paradox, Frontier. They are going to it looks like at this point acquire Funcom. Funcom, by the way, they are the developers of the Conan online games, so when you think about these massive multi-player online role-playing games and whatnot, Funcom is right there in the core of it.
By the way, with Funcom, I'm really hoping one thing comes out of this deal with Tencent if it goes through, because Funcom has been around a number of years. Good company, good development team, but they've been working for two years on the new game called Dune from Frank Herbert, the Dune series. I have been eagerly awaiting that, just waiting, waiting, and they have not been able to get there. Funcom has run into a little bit of a challenge financially in the past couple of years here. They have had some challenges and I believe that this acquisition is probably good for people who are wanting to see more out of Funcom and the gaming platform and certainly waiting for Dune to arrive. I just hope it's better than that last mini-series movie thing that was on a few years back.
Shelly Kramer: Oh, me, too.
Ron Westfall: David Lynch is appalled.
Fred McClimans: Yeah. Yes, but again, what this takes us around to is when you think about entertainment and gaming, people in the U.S., or maybe in Europe even, we don't think of Tencent. We don't think of this massive company based in China that is now the single-largest gaming company in the world. Part of that is because China has a billion people. They've got this market to kind of move around in here, but still, the success of Tencent is really phenomenal here. By the way, the $148 million valuation on the deal, it's slightly above… a slight premium over their market cap at this point, but still down from where they were a year ago. I think this deal will likely go through.
There are some people grumbling about it, not very happy that Tencent is going to be out there acquiring all of these companies out there.
By the way, it sounds like Tencent is also moving into the music streaming and entertainment base as well, in videos and all that sort of stuff, so something to watch here. Ron, take us into… I know earlier you said 2020 was going to be the year of Cloud-Native Computing Foundation, but now, you're going to say 2020 is the year of the chip. What's up?
Ron Westfall: Yeah. It goes to show you that 2020 is poised to be a very robust year for our industry. Cloud-native is certainly one thing, along with 5G, that will definitely gain momentum, but it's also, I think, apt to characterize 2020 as the year of the chip. One trigger for this is the fact that Intel, when it reported its Q4 fiscal figures that it had an extremely good quarter to wrap up the year.
For example, they grew by 8% year over year in terms of revenue, and a key part of that was the Data Center Group, which grew over 19%, and generated what we can say is $1800 million dollars over estimates. Here is an example of the granddaddy of the chip world contributing to the momentum here. Naturally, we're seeing A&D, NVIDIA, and Qualcomm, all of these players are all capitalizing on, for example, mobile computing and AI and machine learning and 5G. All of these companies are definitely registering very impressive financials heading into 2020 and we anticipate more of that.
To top it off, speaking of China-based companies, Alibaba is getting into the chip game along with Amazon, Cisco. Apple, obviously, is investing in 5G chip sets. All of this is weaving together the fact that, okay, chip sets have always been part of the landscape, have all been important, but now, we're definitely seeing that they're stepping up in terms of playing a more influential role in the overall ecosystem. For example, Marvell is playing a huge role in areas like Automobile Ethernet, the technology, so they're definitely diversifying and more companies are getting into the chip game leading up to being able to declare The Year of the Chip, apologies to the rat.
Fred McClimans: Yeah. It's really interesting just to watch the whole chip space. I can't even think about Intel without thinking about Moore's Law and just how amazing that has tracked, both in its original transistor density and whatnot, but also in the larger sense of just the evolution of technology and the forms of technology out there today. Certainly, with the Silicon IP out there and fabs, it's easier than ever for companies to literally spin their own chips. I mean, Google and others have been doing it for years for their cloud infrastructure, so interesting.
Shelly, we've debated the year 2020 being The Year of the Chip. Oh, by the way, we can't mention all of those deals without also talking about Broadcom that just announced what looks like a $15 billion deal over the next two and a half years or so with Apple. Shelly, take us into YouTube. We want to be content consumers now. What's going on there?
Shelly Kramer: On a slightly more depressing note, so YouTube content moderators that are employed by Accenture at a YouTube moderation site in Austin, and actually probably at also other sites as well, are now be required to sign a document, acknowledge that the business of performing their jobs could come with a side of PTSD, which is super awesome. Here's what the document that they're being asked to sign says. "I understand that the content I will be reviewing may be disturbing. It is possible that reviewing such content may impact my mental health and it could even lead to post traumatic stress disorder. I will take full advantage of the weCare program and seek additional mental health services if needed. I will tell my supervisor or my HR people advisor if I believe the work is negatively affecting my mental health."
On one hand, I can't imagine what it would be like to have a job that some of these probably very low-paid contractors have who are moderating content on YouTube, on Facebook, and on other platforms, and I can't imagine how stressful those jobs would be. I understand what Accenture is doing. I understand they're probably trying to get out in front of lawsuits. I mean, to be perfectly honest, it's great that they care about their employees, but the reality of it is they also could be potentially sued down the road by employees dealing with mental health issues. I think it's a really interesting thing. I think that most of us don't spend any time thinking about the nasty, ugly corners of the web and the people whose job it is to try to moderate those nasty corners.
Fred McClimans: Well, you know, you need a license to drive a car. Maybe you need a license to post on YouTube?
Ron Westfall: It's like FCC broadcasting licenses on radio.
Fred McClimans: Yeah, something like that. Wow. Well-
Shelly Kramer: You're welcome for that uplifting bit of news.
Fred McClimans: That wraps up our Fast Five.
Shelly Kramer: Somebody's got to do it.
Fred McClimans: Tonic. Wraps up our Fast Five, and now, we're going to take a five-minute break-
Shelly Kramer: I'll be sending a disclaimer for you all this time since I'm in charge of operations, you know? Uh-huh.
Fred McClimans: Well, hey, we're going to move into something that's equally depressive, our Tech Bites segment of the week, where we call out some aspect of the tech industry that just bites. This week, it goes to Tinder, and I apologize for linking bite and tinder and all that stuff together. Tinder is not necessarily the brightest, shining star in the world of tech and online apps today, but Tinder has a very legit problem. Tinder has a hookup vehicle, has people who will misuse that or abuse it. People that are using Tinder to identify people and be unspeakably cruel to them.
Tinder has implemented a panic button, so if you are on a Tinder date, you can press this panic button if things are going awry and you will be connected to the police, all that good stuff so that they can help you get out of that situation. If there's somebody that really is abusing the Tinder app, that they can deal with that appropriately. Here's the challenge. The panic button is sharing users' personal data. Now, you need some bit of data out there, obviously, to identify where you are, where something is taking place, but it turns out that the panic button is sharing a bit more. Part of that is because Tinder doesn't actually own the button and the service that go with it. That's a separate company called Noonlight, and you actually have to download their free app in order to be able to use the Tinder panic button in play.
There have been a few researchers out there who have uncovered that this app and the button service, though, is sharing information with people like, ta-da, YouTube. This is one of those, "Hey, we're going to try to do the right thing", and yet they still manage to blank it up, which is just kind of I think the sorry state of where we are in some corners of the web today. Ron, I can see you nodding.
Ron Westfall: Well, yeah. It's like the saga of Tinder continues, and it's disappointing because, as we know, Android phones, iPhones already have 9-1-1 emergency location service capabilities built in. If somebody really is in a dire situation because of a Tinder hookup, that was already there. This is almost like, "Okay, a clever way to exploit safety as a way to gather that all-precious data", which as we know in the 21st century, is the gold for many organizations. It's the new gold standard for how to monetize any application out there. Needless to say, it is disappointing. On a slightly positive note, it's good to know that Funcom is a gaming organization and not an adult site. This is something that was educational to gain knowledge about.
Fred McClimans: Yes, yes. Maybe it's time for people to swipe left, or I don't know if it's swipe right or swipe left, but swipe on Tinder app, much like a lot of people are doing on Sonos right now with their nice little let's end of life product. We'll leave that for another episode of The Futurum Tech Podcast to discuss, how Sonos is upending themselves in a magnificent fashion.
Ron, I want to real quickly just kind of get here to our predictions, our Crystal Ball for this week. If you had to look at… I'm going back to our original main dive topic. If you had to look at the number of legit billion-plus collaboration providers in five years, how many do you think there will be? I mean, right now, we can easily look at dozens and dozens of companies that are out there in that collaboration space. Do you think in five years we see an increase? Or do we actually see consolidation at that point? How many might you think would be there?
Ron Westfall: Well, yes, follow the money. We've been here before. It's like, "Okay, hot new space, requires startup innovation to really drive new capabilities, new ideas, and so forth." We've seen this, for example, going back to the 1990s with DSL technology, DSL startups and voice-over-DSL gateway startups were all bought up by established players. We're going to see some of that definitely in the space. What's fascinating, though, is that, as you pointed out, there's emerging markets in addition to the more mature markets in North America, Europe, and many parts of Asia.
We can anticipate that while definitely companies like IBM and Microsoft and Cisco are in position to buy up some of the independents like an Atlassian, for example, it will also trigger a new round of collaboration innovation opportunities that are best suited for the startup ecosystem. All of these companies are going to have some type of stake in many of these companies. Definitely consolidation, but also a new wave of hard to predict innovation five years from now, though, will be originating from the startup ecosystem.
Fred McClimans: Yeah. You know, it's interesting because I look at this space and if you were to apply last century's logic here, you could very easily argue, yes, there has to be consolidation, companies will grow bigger. They will kind of stabilize. You may seem some conflict between the Cisco teams and the Salesforces and the Atlassians and the Slacks and the Zendesks and ServicesNows and Freshworks and whatnot out there. Yeah, there's going to be some tussle there, but they have to consolidate and the number has to be smaller than five years. A lot more revenue, smaller number of providers.
I would argue that's not the case any longer. You can think that… Matter of fact, a lot of people do think and I used to even think this way, that again, back last century you had every reason to expect that a collaboration tool that gets baked into your organization is set. Once you're in, you're in and you just continue to grow. Eventually you get displaced, but you've got a long road to go there. I don't think that's the case any longer. I think the nature of work, the gig economy, the fluidity with which workers go from one company to the next today, we're at that point where I think any of these companies can be disrupted in three, four, or five years down the road. I think we'll have some consolidation, absolutely, but I think we'll continuously see a new crop of innovators coming up into the fray and I think that's a great thing.
With that, I am going to wrap today's show. On behalf of myself and Ron and Shelly, who did have to duck out early on this show and we will talk to her later about that. Thank you very much for listening to our show. We appreciate our loyal listeners. Please, like this podcast, subscribe, and share this podcast. Do what you will, get the word out. If you have any feedback, anything you'd like us to talk about, topics, any feedback whatsoever, please let us know. We would love to hear it. Until next week, I'm Fred McClimans, and this is FTP, the Futurum Tech Podcast.
Disclaimer: The Futurum Tech Podcast is for information and entertainment purposes only. Over the course of this podcast, we may talk about companies that are publicly traded and we may even reference that fact and their equity share price, but please do not take anything that we say as a recommendation about what you should do with your investment dollars. We are not investment advisors and we do not ask that you treat us as such.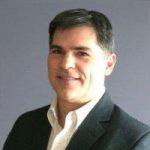 Fred is an experienced analyst and advisor, with over 30 years of experience in the digital and technology markets. Fred launched the equity research team at Samadhi Partners and provides marketing strategy through the Wasabi Rabbit digital agency. He previously served as an EVP and Research Vice President at HfS Research, launching its Digital Trust practice and coverage of emerging "trust-enabling" technologies. Read Full Bio.