The BSS-to-Cloud Journey: Powering Innovation Across the Digital Value Chain – Futurum Tech Webcast Interview Series
The BSS-to-Cloud Journey: Powering Innovation Across the Digital Value Chain – Futurum Tech Webcast Interview Series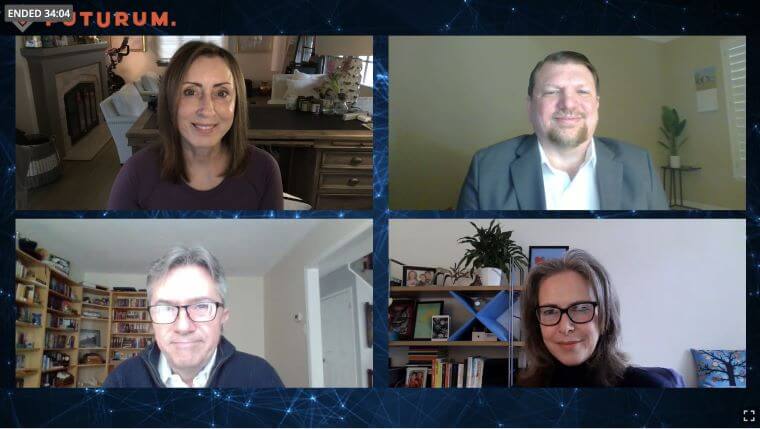 In this episode of the Futurum Tech Webcast, Interview Series, we're taking the conversation to LinkedIn Live, and focusing on the BSS-to-Cloud journey that so many communication service providers (CSPs) are currently exploring. I was joined by my colleague here at Futurum, fellow analyst Ron Westfall, and also joined by Miriam Deasy and Rick Mallon from Ericsson. In our conversation, we focused on the findings of a research report that our team at Futurum partnered with Ericsson to develop: BSS-to-Cloud Journey: Powering Innovation Across the Digital Value Chain.
For CSPs, embracing customer-centric business operations and digital engagement allow them to monetize on improved customer experiences and support business models for current or future innovations. But sometimes all of that is much easier said than done and knowing where to start can be challenging — thus the impetus for our research.
From a strategic perspective, CSP decision-makers must recognize the most important considerations that are driving the BSS-to-cloud journey, and that's what we set out to both map out in the research report, as well as to have a discussion around on this episode of our Futurum Tech Webcast Interview Series show.
Miriam and Rick introduced themselves and shared a little about their roles at Ericsson, and we then jumped in. Here are some of the things our discussion covered:
What the Ericsson team is seeing, from their vantage point in Ericsson Digital BSS across their customer base in terms of challenges customers face.
What different approaches they are seeing on the customer side (and what can be learned from this).
How Ericsson manages to cater to this massive amount of variation across their customer base and prospects, as well as in product development.
What advice and insights can be offered to customers as they progress through their cloud journeys.
The reality of continuous improvement/continuous development (CI/CD) play, and the role it plays for overall success.
The top goals and objectives customers have identified, either to achieve or fix, as they progress in their cloud journeys.
The top challenges customers shared that they face in their BSS-to-cloud journeys and what can be learned from that.
We wrapped up our discussion with a look at what the Ericsson team feels is working well for their customers, as well as a conversation around how CSPs can increase the likelihood of successful outcomes, and we closed our show with thoughts on what CSPs can do and/or focus on as they progress on their BSS cloud journeys.
You can watch the roundtable discussion here:
or grab the audio here:
While you're there, take a moment to hit the "subscribe" button, as we are regularly covering topics you'll find of interest. And if you're a CSP on the BSS-to-cloud journey, you'll definitely want to make sure to download the research report: BSS-to-Cloud Journey: Powering Innovation Across the Digital Value Chain.
Disclaimer: The Futurum Tech Podcast is for information and entertainment purposes only. Over the course of this podcast, we may talk about companies that are publicly traded and we may even reference that fact and their equity share price, but please do not take anything that we say as a recommendation about what you should do with your investment dollars. We are not investment advisors and we do not ask that you treat us as such.
More insights from Futurum Research:
Ericsson 5G Core Policy Studio — The Network Programmability Tool Key To 5G Innovation 
Ericsson Digital BSS: Make Cloud Deliver On Its Promises In BSS Transformation
Ericsson Mobility Report: 5G Is Forging Ahead Despite Global COVID-19 Pandemic
Transcript:
Shelly Kramer: Hello, and welcome to this episode of the Futurum Tech Webcast Interview Series. We're here today to talk about the BSS-to-Cloud Journey. Customer-centric business operations and digital engagement allow communication services providers, we'll refer to them as CSPs during the course of this conversation, to monetize on improved customer experiences and support business models for current or future innovations. That's super important from a strategic perspective, CSP decision-makers will have recognized the important considerations that are driving the BSS-to-Cloud Journey. Our team at Futurum, partnered with Ericsson to develop a research report called BSS-to-Cloud Journey, powering innovation across the digital value chain. My colleague, Ron Westfall here at Futurum, and I are here today and we're joined by Miriam Deasy and Rick Mallon from Ericsson for a conversation about driving the BSS-to-Cloud Journey. So welcome everyone. It's great to have you here and Miriam, I'm going to start off with you. Tell us a little bit about yourself and your role at Ericsson.
Miriam Deasy: Hi. Well, thank you very much for having me Shelly. It's a pleasure to be here with you today. I'm with Ericsson since last year and I'm working in BSS marketing and BSS solutions, senior marketing manager with my title. And what we're really interested in doing is understanding the challenges that our customers are facing, our prospects are facing and having not just the technical conversations, but some of the business conversations around these challenges as well, and figuring out what is the best way to move forward. So whether we do that in written form, or whether we do that using examples of use cases would have a joined product capabilities as blending the whole lot together.
Shelly Kramer: Awesome. You know, that's kind of a marketing strategy goal, right? Understanding customer pain points and how to solve, how to address and solve those, right? Rick, tell us about yourself?
Rick Mallon: Yeah. So my name is Rick Mallon and I'm responsible for the customer and partner engagement portfolio at Ericsson. So that includes all of our catalog products, order management of CPQ systems and our digital experience platform.
Shelly Kramer: That's awesome. You know, short and sweet, that's Rick, right? So let's talk a little bit about the telecom industry and where that industry is with moving BSS-to-Cloud. What are you seeing from your vantage point in Ericsson Digital BSS across your customer base? Rick let's start with you.
Rick Mallon: Well, Ericsson has been very successful in the 5G network evolution. So at the last count, over 127 commercial agreements would lead the market with this. It gives us a unique perspective on the rollout of 5g and how we adopt BSS to help our customers take full advantage of those new 5g network investments to make money to improve their revenue situation.
Shelly Kramer: What about you, Miriam? Do you have anything to add there?
Miriam Deasy: Well, there's a whole heap going on the network evolution is one of these things and that forces a lot of changes in the BSS architecture itself. And we're completely confident that there's just so many opportunities to be had at this point in time, whether it's with consumer, whether it's with enterprise or whether it's that wildcard that we really see at huge scope for expansion, which is the B2B to X space. There's going to be a whole lot of new there. Some of which we don't even have full definition around it yet. So we're seeing lots and lots of movement to cloud both public and private. And there's no question about whether to move to cloud. It's just the focus is how do we get the most out of it? And that kind of sounds simplistic, but it's not because there's just such an enormous variation in terms of where everybody is right now, what their starting points are.
There's also this enormous variation in where people want their end point to be, or at least where people want their end point to be today. So with this big range variation, like we've got 300 customers around the world and those 300 customers span, consumer focus and enterprise focus. They're big, they're small, they're using our individual BSS components that are converging charging mediation, pending order care, product catalog. There's massive, massive variation and diversity to this group of customers. And the one thing we can say with certainty is that there's no kind of single beaten path emerging here, and there's no one size fits all when it comes to moving that BSS to cloud.
Sometimes there's limitation due to regulations, sometimes due to geographical constraints like the GDPR. But what we do see is that most of our customers and most of our prospects are Laden with these kind of complex and fragmented legacy systems with integration, kind of connective tissue, holding it all together.
All of them are looking to buy new cloud based systems and shift their way down this journey. So this was partly why we wanted to do this report with you guys. We want it to get an alternative perspective or an additional perspective, because we know that we're seeing a lot of different things here and working with you has helped us gather this, this really, really useful snapshot of where people are at and where people are headed and what progress has been made and how happy people are at this point in time.
Shelly Kramer: Absolutely. And I think that you really touched on some incredibly salient points. And I think the one common thread throughout this is that organizations all have different nuances, different challenges, different legacy systems, situations, different skill sets on staff. And there's a very real dearth of IT talent out there. And so I think that is where figuring out the vendor partner that you want to work with makes a huge difference because vendor partners come into a situation with all of the expertise that they've gained from working with other customers with other challenges or similar challenges. And so I think that figuring out the technology solution is just one part of the equation, but who is it that I can really hand in hand partner with? I think that that is such a big business decision and one that's a really important part of the equation. So what kind of, what does it talk with us a little bit, if you would Rick, about some of the different approaches you're seeing on the customer side here?
Rick Mallon: Yeah, it's an interesting area. I think if you look across the landscape of applications in the BSS space that our operators have, in some cases, they're trying to take existing applications and sort of lift and shift them to working on a cloud environment versus under older mechanism of just deploying on virtual machines. So we sort of see this one set of applications being lifted and shifted because they're so critical. They don't want to kind of redesign them and rebuild them from scratch. The other approach is more transformative. They're looking for cloud native applications that are based on microservice technologies and making sure that they have this future-proof architecture in place as they take this journey. And we're sort of seeing the split happen. It's been interesting. I was actually seeing an internal report this morning, where customers are requesting things that are near network applications.
So things like charging systems and mediation systems, they tend to lift and shift those. They tend to leave those on even private clouds, whereas the stuff that faces more the customer. So this could be front-end systems, ordering systems, digital experience systems, channel systems tend to be more heading towards the public cloud faster, tend to be more microservice native technology than let's say some of the technology that's closer to the network. And we're definitely seeing a mix of this. Some, some folks are private cloud and that could be for regulation reasons. So in some cases different governments are saying you can't expose customer data across and through a public cloud. So there're some students, some regulations there to be aware of and some cases the regulations have caught up to the cloud infrastructures and it works okay. But we're definitely seeing a mix of these two strategies. I don't think neither one of those is incorrect. I think you're going to see both of those persist for some time.
Shelly Kramer: Yeah. I think that's probably a reality of where we are at this particular moment in time. So there's so much variation across a customer base across a prospect base. How do you address that for a product development standpoint?
Rick Mallon: Yeah. I think this is a tough challenge. We're certainly seeing just an incredible variation of technologies and choices and cloud on the cloud native as they move. So multiple vendors, there are various public cloud vendors that have become popular Amazon web services, Google Azure, or some of the key ones. We're also seeing Red Hat OpenShift, VMware has their Tanzu. So there's so many different varieties of Kubernetes. The strategy that we think is the best one is to just support. We call vanilla Kubernetes, meaning we will make sure application works on the vanilla Kubernetes coming out of the open source community. And as various variants of Kubernetes are taken by other vendors, we'll just make sure we stick to the middle of this, make sure we can do the vanilla that way. It makes our reporting costs manageable for us. And it just becomes a kind of a testing exercises. We are supporting another variant.
Shelly Kramer: Interesting, Ron, I haven't forgotten you. Never would I forget you. I would love for you to hop into this conversation and just talk about talk a little bit about your thoughts on what has to happen on the customer side as they progress through their cloud journeys.
Ron Westfall: Excellent question. And I think we're seeing some clear indicators as to how a CSP can successfully implement a journey and certainly advance it to their satisfaction. On one hand strategically, I believe the operators need an organization-wide blueprint that commitments across all of the different business units to ensure that the cloud journey is touching all of the different units. And that they're able to essence be on the same page and implement the different operational improvements and also improve the business processes in order to take full advantage of the cloud capabilities that are both in house and also with their partners naturally.
And in addition, I think what's important in that regard is encouraging the use and adoption of open APIs. I think the opening APIs are going to be very vital, not only in terms of inner working with partners and naturally customers but also I believe that will aid the in-house process of reducing silos and so forth to enhance. For example, DevOps frameworks, as they look to have a more agile software development framework to really meet these cloud objectives. So yeah, to kick that question off, those are some of the key takeaways that I'm seeing today in the industry.
Shelly Kramer: Yeah. Yeah, absolutely. What about you Miriam? Do you have something to add there?
Miriam Deasy: So it's funny, there's recently I talked with some engineers and I was saying that I'm looking at cloud, I know you're working with client. Could you maybe share some of your experiences in blog format? And the first thing, every engineer that I spoke with wanted to talk about was culture. Wasn't anything to do with any of the technology, but they wanted to talk to that massive, massive culture shift that that needs to happen. The mindset change, that everybody being on board to particularly if you're in the thing, going back fully cloud native, like CICB pipelines, that is a very big thing, right? The organization and in telco in particular with the need for everything being telecom grade. And there's a little bit of fear around change because if medicine is broken, you don't fix it. You just you leave it be, and there's this also this very, very pervasive belief that when things go wrong, it's because of some change.
Somebody was trying to make some reserve of causality there between change and bad things. So and the paradox of it all is product or the answer is to all of this is to make more frequent changes, get that pipeline flowing, to make things happen in smaller and smaller packages instead of big, big software development life cycles. So yeah I think, and Rick would, I'm sure you agree here as well. It's that both sides need to be moving at the same pace with the same plan in mind, because you can't just love something over the wall in a completely different way than it used to happen in the past as if that's going to be absorbed. Well, everybody needs to be on the same page.
Shelly Kramer: Yeah, absolutely. Strategy of blueprints to Ron's point, and I will say that we do a lot of work around digital transformation and your point is so well made successful transformation. So many times people think about its improved processes, it's technology solutions, but the reality of it is the magic ingredient of successful transformation is people and creating a culture of innovation and change and willingness to change, and a culture of continuous learning. And a technology solution alone is never the answer because we've got tons and tons of examples of a technology purchase that was made that is never used because the work didn't happen on the front end, aligning all the stakeholders, doing the blueprint, creating a strategy, and therein lies the challenge. So what about you, Rick? Did you have anything to add in terms of what needs to happen on the customer side as they go through this cloud journey?
Rick Mallon: Yeah it's a sweeping change in their culture that We see as sort of a key success factor. So we've just finished a project it's going in production just before Christmas with a tier one operator in Asia. And the big difference in this project versus others I've worked on is everyone got involved at the end and got put in the same room, right at the beginning of the project. So before we even wrote a line of code, we had myself, my product management, my architects sitting in the room with the customer architects, but more importantly, their business folks. So we had folks that would work. The CSR is the agents that would be using these front end systems to deal with customers. We had marketing people in the room with us. We had testers in the room with us. We had UI designers in the room with us, and we all went through the scope together screen by screen workflow by workflow, item by item, to understand the behavior of the system and all agree on it.
The result was delighted CSR agents at the end of the project now than production. It works. We didn't have to go back and get all these, Oh my God. The portal was not good enough. It takes too long to click around on things it's designed perfectly for that experience that couldn't have been done if we weren't all in the room together, big change.
Shelly Kramer: Absolutely. It totally is a game changer. So let's look at the day-to-day reality of continuous improvement. And can talk with us a little bit about that. If you would, Rick.
Rick Mallon: This has been a journey. I think we're still on that, to be honest. So one of the things that we've learned is that backwards compatibility is like a religion now. So you have to really focus hard on your every portion of your software, every API you write every screen you're write. And make sure that as you introduce new capabilities, what used to work still works. And because people have built on that. So as you're using a CICD pipeline to put new software into their hands every four weeks or so, you got to make sure what you used to have working still works. So that requires a tremendous discipline inside, or indeed it requires automated test suites to that. You can run at a push of a button to test, have 10,000 test cases, test for backwards compatibility and make sure we haven't broken anything.
So, that's just sort of vital. I think there's another piece to this, which is on the customer side. A lot of them are ready for an upgrade of your system minimum once a year. Like if you look at some of our older contracts that four and year life cycle contracts, they don't have to upgrade it for four or five years. We'll keep supporting that ancient sort of software for that long with simple patches and fixes. Now they've got to upgrade a minimum of a year, once a year. They have to be ready for these kinds of DevOps way of working. And some of them are, you don't have to adjust the processes to deal with that and their procurement for that matter.
Shelly Kramer: Yeah. It really is a very interesting environment. I know from a strategy standpoint even if I'm working on a brand strategy with a client and somebody wants it a five-year plan after I chuckle, the first thing I say is that's not going to happen. As a matter of fact, we're not even going to do a yearlong plan because what we're going to do is we're going to map out a six month plan. We're going to reevaluate it the six month point, and we're going to figure out what we need to change moving forward for the remainder of the year.
And I think that again, it's a business mindset and there was a point in time when you could buy something or do something and it, and it something you could keep in place for four or five years or more. And I think that technology has just evolved as such a rapid pace and will continue at an even more rapid pace. That way of thinking definitely has to change. Miriam, talk to us a little bit about what your customers are trying to achieve or fix as they progress in their cloud journey.
Miriam Deasy: So, we'll hopefully get Ron involved in this as well, because absolutely it's data, but this is value it's clear. And one of the things that's quite nice to see is that we see a lot of aiming and reaching for the top line revenue generation ambitions. And there's definitely a lot of business value to be had here. There's no doubt cloud native applications that they're going to support growth. They're going to support your challenge to you to kind of support for that actually. And they're going to help reduce bottlenecks. And as part of that, there's a lot of, kind of we're feature level things that will happen in the meantime, like simplified life cycle management and interface, improved availability and things like that, high availability, and also the CICD pipelines that, that we talked about before.
So what I thought was super interesting in the data as it was that while a lot of early client conversations were very cost-focused that the cost actually should have last on this list when people were asked about their top objectives for going to cloud, and what did show up top at the best actually ties into what Rick was mentioning there earlier. It's those kind of outer engagement systems that need to be moved along quickest or a friend is because what people are trying to do first and foremost is improve their customer satisfaction and increase the agility that they have in getting new products actually to markets. So it's all about that revenue generation potential, which is super strong and this everything then in between along the way there was a super range of options there from supporting AI and ML for predictive analytics and the handling scale in every which way that you turned up. And also improving customer loyalty, as well as the customer satisfaction.
So those two first items are all in the front end systems. What we hear that our customers are saying is what they need is to be able to support the choices that they're making today. But also, they're also quite clear that they're changing their mind about what these choices are probably going to be tomorrow. So there's a forward-looking view. That's kind of different to the decisions that have been made to date. And we know we need to keep that in mind as well. So yeah, that supporting those choices is paramount, just from our perspective.
Shelly Kramer: So Ron, you have been elbows deep in this research for many months. Now, talk a little bit, if you would about, we asked folks to identify their key business objectives, driving their BSS to cloud journey. Were there any of these results that surprised you?
Ron Westfall: Well, I think it's fascinating and yes, as a takeaway to Miriam's point, there's no doubt that the operators are becoming more committed, prioritizing how do we really get cloud, right? And so that I think is something that is important. It's no longer kicking the tires. It's like, this is integral to how we're going into compete long-term successfully. And as a key part of that, again, agility is vital. The ability to not only respond to market conditions, but also to work better with partners to also certainly meet new customer demands in a must a faster way. And I think that's certainly something that is at the top of the list is time to bark it, whether it's getting a new capability out or being able to modify an existing service plan. We're certainly seeing operators committing to, for example, allowing customers to upgrade to unlimited premium plans as part of their 5g investments as one example. And also enabling fixed wire access as a viable service, that will make a big difference in terms of, for example, reducing the digital divide.
And I think what's also important here is that there's a shift away from, okay, cost reduction as being the lead incentive for embarking on the cloud journey or advancing the cloud journey. That's always going to be important. You always have to keep an eye on maintaining containing operational expenditure costs and then naturally capital expenditure costs. But it's not the top reason anymore. As we understand operators can only cut so much before they really have to get down to what is our strategic vision now, how are we going to really leverage these cloud assets to really meet these business objectives? Certainly when it comes to agility time to market. And so those are certainly some fresh key takeaways from our research.
Shelly Kramer: Yeah. I thought that was really interesting. Another interesting part of our survey was when we asked about barriers or challenges that our respondents expected to impede them along the way, or that were already getting in the way of the success of their BSS to cloud journey. Do you want to talk a little bit about that in terms of the challenges you see customers facing on your end, regardless of what the survey said what challenges do you see your customers and how does that really, how does that line up with what our research told us Rick?
Rick Mallon: Yeah, I think it's tough. It's tough for them. You have sort of the pedigree and telecom is five, nine reliability availability. So these types of systems we've had to build over the last 100 years to get to that kind of quality are incredible systems and they require you don't change things too much. The problem is change is now the thing you have to be able to manage and master change. It's coming at a faster pace than ever before. Whether we have new types of network technologies, like for choice network functions or 5g network slicing, these are coming in your network at the speed of software, not the speed of hardware anymore. So things have really sped up in the network and you want to make more money. So you need to monetize these things.
That means you're going to be rolling out new services. You're going to be partnering with other applications outside of your systems. All of this change is completely foreign to the DNA of a telecom business. So learning how to work in the new world is a challenge for the ones that we see that are succeeding at this, even they're starting with a smaller project by really putting the organization on its head and having success. And I think that's, we go back to that culture conversation. This is this big thing that has to change in the telecom groups.
Shelly Kramer: Right. Right. Well, and I think that when it comes to success with any kind of change transformation I think one point that you hit on is smaller groups, smaller test groups within an organization, because sometimes what you need is that proof of concept to get people on board, to get the thumbs up for a budgetary investment, right. Those sorts of things. And sometimes it is looking at from a strategic standpoint, what is our lowest hanging fruit? What group can we possibly work here with that we think we have the biggest chance of success with, and I think sometimes approaching it in that way can lead to greater understanding and greater adoption. And like you said, this is just a huge shift in the way telcos have had to operate, have had to think, and you don't really have a lot of time there really isn't. I mean, these are changes that are not like nice to make. These are really kind of business mission. Critical changes ahead.
Rick Mallon: No, I think that the C-suite, that's sorry, [inaudible]. I think the C-suite that's super involved in participating and super clear on what the end state looks like. Then they're able to take a smaller project and fit it into the proving out chunks of that journey. Now you don't try and do it all at once. I'm trying to take your whole business down this path at the same time, you'll amend and put one of those five-year expensive projects that doesn't deliver value at the end. So, right. The guys that are led by the C-suite very clear first project with a great team wrapped around it they're seeing success.
Shelly Kramer: Yeah, absolutely. What about you, Ron? You know, going to the data, do you see any, anything here that surprised you?
Ron Westfall: Well, it's interesting that as Rick mentioned, that the C-suite definitely is more involved in the decision making here, and they tend to be very positive about what's going on and with the progress of the cloud journey. And it's a slightly distinct with what's going on with the developers and the engineers who are looking at very specific hybrid cloud implementation requirements, really looking closely at what is needed to make a cloud native implementation work optimally in terms of distributed workloads, et cetera. And I think what this is pointing to in terms of what we see with the data is that the operators, the CSPs really do need better ways of collaboration between the network operations side and the IT side, we're seeing progress. We alluded to it earlier that DevOps frameworks help the ability to leverage open APIs, et cetera.
And I think that is certainly a takeaway in terms of talking with the CSPs what is a key challenge, a key impediment that needs to be addressed and the answers are there. It's just a matter of more emphasis and priority having a workforce that is bilingual, if you will, can that really understand the network side and the IT side, and really how to synthesize them optimally in terms of let's get into the BSS to the cloud journey as right as possible.
Shelly Kramer: Absolutely. So what Miriam's talk with us a little bit about what looks like it's working well from your side, how can CSPs increase the likelihood of successful outcomes beyond what we've just spoken of?
Miriam Deasy: So what belligerency connected to what We were just speaking of? I think one of the biggest challenges that one of the early on challenges, and then it comes back and repeats and repeats is setting those ambitions, setting those intentions, getting the buy-in left, right and center to get everybody on the same page there. And it's arguable that if you set out with a simpler ambition on a shorter journey you're going to get there pretty quickly, pretty easy. You can be pretty happy. But then what we see is that, that very often having completed that's simpler journey, there's a rethink and a reset, and the confidence has been built. And then there're other possibilities that I now open because a little bit of progress has been made. So I think the results that we see when we asked this question out, there are, are really interesting here because we see a lot of satisfaction with the lift and shift.
We see people that they set out to do it, they do it, it worked as they wanted it to. But what we also see is that we feel like we, from where we're standing, we're seeing more far reaching results. So what Rick referred to earlier in terms of when it's part of something bigger, part of a bigger cloud transformation, part of a digital transformation, but yet still manageable, we're very much in favor of the step, right. Approach could not everything all at once. That's just too much. Right. But the bigger kind of impact we see is when people go on those more ambitious journeys. So we feel that there's still a lot of people working their way through that experience in terms of, of realizing that there's those further places to go, right.
Shelly Kramer: What we do know to be true is that it is the organizations who take a deep breath and go all in from a financial investment standpoint, from a technology standpoint, from a culture of change standpoint, those are the organizations that are really seeing massive change. And it's hard to do, but the reality of it is that those success stories are not hard to find in it. And I think across the board, we do know that is sort of the path to success. So as we wrap up, Rick, talk to us a little bit about just what advice do you give your customers and prospects as they progress on their BSS cloud journeys?
Rick Mallon: I think, my advice is with these sorts of projects is generally this same, which is start small. So don't try to boil the ocean. Don't try to change everything at once because it just, the scope of the project becomes unmanageable for everyone involved. And then be just laser beamed on scope. And one of the things that we used sort of various successfully at one of these projects is we set a line in the sand. We said, this project had to be done by October. We were talking in January and we didn't budge from that. So the customer didn't blink, Erickson didn't blink. And that the date that came to date and that allowed us to manage the scope to that date.
So if we were together as a team saying, what if you add that extra feature at this late date, that's going to push the date. So then we went all to work together to find a solution that sort of met their needs maybe without the full scope. So I think you have to do things like that, or else the project you spins out of control. So having some sort of laser beam on governance, on scope, keeping it small was these are the ways to succeed.
Shelly Kramer: Awesome. I think we all agree on that front. So for our audience, this is going to wrap up this conversation. Thank you so much for joining us and being a part of conversation around the BSS to cloud journey. I hope that we've whetted your appetite to read our research report when it is published, which we very, very soon, and know that you are not alone on this journey. There are others walking that same path, and there are vendor partners like Ericsson there to be a part of your success story. And again, thank you, Ron and Miriam and Rick for being a part of this conversation, it's always great to hang out with you guys.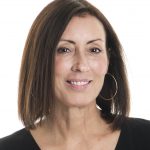 Shelly Kramer is a Principal Analyst and Founding Partner at Futurum Research. A serial entrepreneur with a technology centric focus, she has worked alongside some of the world's largest brands to embrace disruption and spur innovation, understand and address the realities of the connected customer, and help navigate the process of digital transformation. She brings 20 years' experience as a brand strategist to her work at Futurum, and has deep experience helping global companies with marketing challenges, GTM strategies, messaging development, and driving strategy and digital transformation for B2B brands across multiple verticals. Shelly's coverage areas include Collaboration/CX/SaaS, platforms, ESG, and Cybersecurity, as well as topics and trends related to the Future of Work, the transformation of the workplace and how people and technology are driving that transformation. A transplanted New Yorker, she has learned to love life in the Midwest, and has firsthand experience that some of the most innovative minds and most successful companies in the world also happen to live in "flyover country."