Revealing the 2019 Call for Code Finalists with IBM's Daniel Krook–Futurum Tech Podcast Interview Series
Revealing the 2019 Call for Code Finalists with IBM's Daniel Krook–Futurum Tech Podcast Interview Series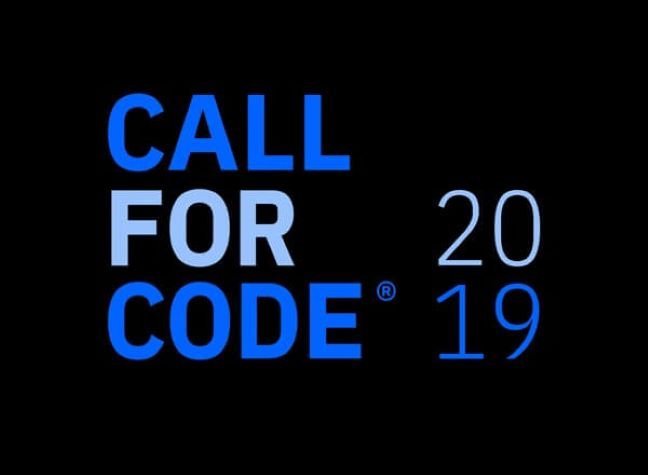 In this special edition episode of the Futurum Tech Podcast Interview Series, Daniel Newman welcomes Daniel Krook, CTO of the Call for Code Global Initiative and Code and Response Team at IBM. IBM helped launch Call for Code in May 2018 in partnership with the United Nations and a wide range of other public and private partners to inspire developers to use code to solve the world's most pressing problems. In this episode, Krook provides an update on last year's winners and names the top finalists of this year's competition.
First, an update on last year's Call for Code winner: Project Owl, a quick-deploy battery-powered mesh network that can be used by first responders in emergency response situations. The project had an initial deployment in Puerto Rico within six months of winning in 2018. After that deployment, they brought their learnings back to the States to begin improving their prototype. Since then, they've done other tests in Houston and with the Department of Homeland Security. They're currently looking at using more permanent solutions, including a solar (rather than battery-powered) network.
This year's competition produced 5,000 solutions from 180,000 participants in 165 nations, all building on tech like the cloud, AI, and blockchain. The five finalists include:
Prometeo (Europe): A cognitive platform to take care of firefighters' health and safety in real-time and over the long-term using sensors, monitoring, IoT and machine learning.
AsTeR (Europe): An application that uses speech-to-text services and natural language processing to prioritize calls in order of emergency level. The team uses AI to keep track of sentiment and anxiety levels, providing heat maps so emergency services can see where help is needed most.
ROVE (North America): An AI-based application that helps rescue workers identify damaged roads and buildings so they can plan accordingly and reach victims faster in a disaster scenario.
Sparrow: (Asia Pacific): A platform that connects those in need to critical services during a disaster, including access to medical records or real-time advice from a doctor. The team's cloud-native approach makes it easy to connect with several types of healthcare services.
Healios (North America): An application that uses a conversational service and AI to help connect those who need mental healthcare with the right case workers through iOS and Android apps that can provide high-quality mental health care at scale.
The grand prize winner will be announced on Oct. 12 at a closed event at the United Nations. The winner will receive $200,000 USD and deployment support from IBM and partners.
Because there were so many great ideas, IBM is working hard to make sure that the other 4,995 solutions aren't lost in the mix. This year's competition recognized both regional and global winners. In addition, IBM's Code and Response initiative serves as an incubator and pipeline to give some of the most promising solutions a chance to be supported and gain funding.
Transcript: 
Daniel Newman: Welcome to the Futurum Tech Podcast, the Interview Series. I'm Daniel Newman. I am your host today and I'm going to be joined by Daniel Krook of IBM. And before I intro Daniel, give him a chance to say hi to everybody, just want to say I'm very excited about this week's show. We talk a lot of tech, a lot of enterprise tech. We talk a lot of industry. We talk transformation, but one of the things we don't have enough chance to talk about is the tech for good or the social good that tech can really bring to the marketplace. And on today's show, I'm excited to have IBM as a partner and sponsor and also to bring Daniel on because we've been working with this cause, the Call for Code, for over a year now. Daniel and I actually did a podcast last year over on my Smack Talk Podcast. I wanted to bring him over here to this audience this year because we're in the second year. It's really cool. But without further ado, Daniel Krook, welcome to the Futurum Tech Podcast.
Daniel Krook: All right, thanks for having me, Daniel. Good to see you again.
Daniel Newman: Yeah, it's awesome to see you. Happy, what is it? Tuesday morning. I'm here in California. So I'm on the west coast. It's a little early here. Still got a little sand in my eyes, but I think you're out on the east coast, right?
Daniel Krook: Yep. I'm about an hour east of New York city, so it's well into the morning for me, but yeah, it's still got sand in my eyes, too.
Daniel Newman: Yeah, you've been up at an 'em and when I'm working. I said, you know, when you're on the west coast sometimes you just have to schedule yourself and your life around the fact that a lot happens east of you. So there is no such thing as a late morning on the west coast. Because by then it's already like afternoon everywhere else.
Anyways, again, thanks for coming on. Real quickly, I'd love to have you just introduce yourself and make sure everybody out there knows your role at IBM. And then I'm going to have you dive in and talk a little bit about Call for Code.
Daniel Krook: Sure. So I'm Daniel Krook, I'm the CTO of the Call for Code Global Initiative as well as the IBM Code and Response Program. So I've had a technical career at IBM for about 15 years working hands on with lots of great emerging technology. When we first got into cloud doing server-less developer advocacy with Apache OpenWhisk and some of the other technologies, and building generally integrating open source technologies with IBM technologies to create brand new solutions. But more recently, yes, I've been leading up the Call for Code and Code and Response initiatives for about the last 18 months to two years.
Daniel Newman: Super cool. Now is it ever really server-less?
Daniel Krook: There's always servers behind servers as a server-less, but from the point of view of who's using it, that's the important thing. The frame of reference, that doesn't matter.
Daniel Newman: Server-less, really serverless. So let's get some background. Like I said, you've got some great technology backgrounds, CTO for Call for Code. Even doing, you know, before you got into this tech for good, you did a lot of interesting projects at IBM. Like I said earlier, you know, second year for this. Last year, I had a very cool finale, but I went in with Project OWL, was the winner, and it was, you know, a response for environmental challenges and tragedies and things that were going on in the world. It's very cool. I had chance to meet them at IBM Think last year. But we're heading to the latter parts of this year and we're about to call out to the finalists. And I'll circle back to that topic with you, but for everyone out there that just hasn't heard anything about this, you know, let's start from the beginning. What is Call for Code?
Daniel Krook: Yeah. So we launched Call for Code last year in May of 2018. David Clark Cause was the creator. IBM was the founding partner. We brought together the United Nations Human Rights Office, American Red Cross, and a whole set of enterprise, academic, public and private partners to put together a competition framework that inspired developers to go address some of the world's largest and pressing problems with technology. So the goal was to match the growing number of 23 million developers against the real world problems that had been expressed by, for example, the United Nations Disaster Risk Reduction Organization and codified in the Sendai framework, which lays out goals to achieve, over the next 10 years, as part of the sustainable development goals, about what we need to make progress on to address these challenges like natural disasters.
So we brought together those experts defining the real problems with that growing set of developers with their numerous skills for creating new applications. And we gave them the IBM technology as a starting point where they can start to create applications. Inspired them to take part because they got the recognition of the Call for Code Global Award, a $200,000 cash prize for the winner, as well as cash prizes for the runners up. Support from the Linux Foundation, who is also a partner in this, to build communities and open source community around their solution so that it would have a sustainable a lifetime impacting beyond the competition. Introduction to mentor and capital and finally a chance to actually take their idea, their solution that wins the competition, deploy that in the real world through the IBM Code and Response Program, which is an evolution of what we've been doing for 10 years with the IBM Corporate Service Corps, which takes together some of the best and brightest that IBM applies them at a technology problem that's going to have a benefit for humanity around the world.
So Project OWL won last year with the hardware and software solution and they won the competition and we did an initial deployment with them in Puerto Rico about six months ago.
Daniel Newman: Yeah. So where's that at then today? Talk a little bit about that deployment. How's it going forward? I met the folks from Project OWL. They were super excited. I remember it was right after they had been announced. What happens next? Where are the winners at today?
Daniel Krook: Yeah. So it's very exciting what they've created and what they continue to build. So the whole goal, what set Call for Code apart was not that it was just a tech for good hackathon, but that there was a commitment to deploy the solution.
So what we did with OWL as we did that initial deployment back in March, so about six months after they won, so they had a chance to build their solution, virtually meet some of the Corporate Service Corps team that would help them out. The hardware experts, the software experts, the branding, the user experience, the community building. We worked with them virtually and collaborated until March where we did the deployment in Puerto Rico where we connected them with our public and private partners down there to do some testing around the island, improve their solution during three or four tests.
So they learned a lot from that first deployment, brought that back, and they're based mainly in the New York area, but they did a test on one of their teammates in Houston. So they did a test, another test in Houston, another one with Department of Homeland Security in August. And we are planning to go with them the first week of August to Puerto Rico again. So their third large scale test in partnership with some of the university's system down there, the University of Puerto Rico system as well as some other schools, to further the deployment.
And so their solution, which is a quickly and temporarily deployed mesh network that can create connectivity, was originally… It's battery powered. What they're doing now is they're providing more permanent network or mesh nodes, that are powered by solar power. They're testing now power and the communication distance as part of this major new test.
Daniel Newman: Yeah, I remember that. And that's probably a super critical enhancement to make given the conditions. Obviously these devices need to be made somewhat indestructible just based on the conditions they're going to be in, but to have at least some of the devices be able to withstand any sort of power loss, you know, and be powered naturally like by solar is going to be important.
So let's fast forward really quickly. We're now in 2019 and Project OWL carries on, and we're going to have to keep a pulse on what's going on there. But start me off here. How is the 2019 response been in terms of, you know, you did your inaugural, had a great response. Did it keep the momentum?
Daniel Krook: Yeah, so we picked up more partners this year. We had more developers take part in the global competition as well as the various satellite events. So we reached about 180,000 developers taking part in some form or another and they came from 165 nations, which even grows on what we did last year. And we had folks creating applications and submitting them from around the world.
So what's interesting, too, is we realized there were so many great ideas coming from all over the world that we couldn't just recognize the five global winners. What we've also done is recognized regional winners. Even though one of the key judging criteria for Call for Code is that you have a global transferable solution. Something for example, that can be deployed in Puerto Rico for hurricane response. But that it's also something that can easily be extended to cyclones in Mozambique, typhoons in the Philippines. So the global winner will always have that transferable nature, but the regional winners may be addressing something very specific to a part of the world that resonates more with them where maybe they don't have as developed technology for early warning systems or network resiliency.
So we definitely have a lot more application that came in. It was great to see the variety. It was hard to pick a winner, of course. And even with these five finalists it's going to be very difficult to choose one. But it's been amazing.
Daniel Newman: It sounds super exciting. Now just a couple of stats that I was able to come across in my background was 180,000 developers participated. Developers, data scientists, activists, students, industry colleagues. 165 countries or nations were participating in this. Very, Very cool. And you know, technology as a leverage, cloud, artificial intelligence, blockchain. And the ultimate result was over 5,000 solutions that are created to help tackle a natural disaster, optimize response efforts and promote healthy, resilient communities around the world.
Got a little bit of that from the insider, but we want to make sure everybody hears that because those are some super impressive numbers. So all right, so now we're into the new competition. You've mentioned the five. You tease it out. You said there's over a hundred thousand ideas. Tell me about the five finalists.
Daniel Krook: Sure. So we just announced the top five. Each of them will place as a winner. As the grand prize, two runners up or the fourth and fifth place teams, they will all get cash prizes. Right now they are being judged by a panel of eminent experts, including the heads of the United Nations Human Rights Office, leaders in the American Red Cross, the CEO of Slack. So technology disaster, and eminent individuals that know about the technology, how they can be applied. So these five teams are going to be in the running for that global prize.
And what's interesting about them this year, which is really exciting, is when we launched Call for Code, we assumed that it would just be developers, teams of five developers, looking at those real world solutions we laid out for them that we help them learn about and create solutions. But this year's finalists are comprised not only of developers and data scientists, but also folks that are deeply experienced in natural disasters or responding as first responders.
And so the first one I want to tell you about is Prometo. They're a team from near Barcelona. So they consist of a developer, a data scientist, as well as a firefighter, and a nurse on the fire brigade, and a project manager tying it all together. So what they do is they create an IOT solution that is provided to a firefighter. It attaches to their uniform in a non-disruptive way and emits back some key metrics that then the incident commander, the firehouse commander, can take a look at not only in real time to see the impact of that person and who might be in danger at that point, but it also carries on a record of that health to see if there's any sort of long-term impact that they need to start to address to make sure that they remain healthy.
Another team is AsTer from various countries in Europe. Actually the individual students come from Germany, Belgium, France and some other locations. They all met at UC Berkeley. One of them actually was a fire fighter in Paris trained to do that and they brought a solution together that helps in a situation where an emergency line, like 911 in the United States, is overloaded by calls during a disaster or some incident and it helps spill over to an automated voice recognition system. So if those operators can't handle it's call volume, fail over to that. And this parses out the voice information and uses that to kind of prioritize where the need is greatest. They can kind of pinpoint maybe where something has happened where there's response needed right away. So really cool solution there. Again, takes advantage of voice recognition and other technologies.
Daniel Newman: Hey, by the way, I loved that one. I thought very clever. Because obviously when you're in an a situation where things are overwhelming, volumes are overwhelming, people are all… Everyone's emergency is an emergency, but you're limited in response resources. So you have to say, how do we prioritize what's the biggest emergency? And if you can use the AI technology to be able to determine using voice inflection, for instance, that this person's in a distress situation where they could die versus another person who's house has a severe flooding and they're going to be very uncomfortable, devastated, but not in life and death. There is a difference and you want to make sure you can get the response to the right place. And systems really don't prioritize that way. It's very much left to humans to make those decisions. It's very interesting to hear the creativity on that one.
Daniel Krook: Yeah. And we're never really going to replace humans. You know, there's experts that are handling these calls, they're understanding all the nuances, but it's one other tool that's going to help them do their job. So it's going to add some value and hopefully improve response.
Daniel Newman: Yeah, absolutely. So then you had ROVE, it looks like.
Daniel Krook: Yes. So ROVE is a solution. What they do is they provide actually an SMS based interface, which is interesting cause it sounds like older technology, but SMS is one of the more reliable ones during disasters, when systems are overloaded. You won't have the data network, you're not going to have WIFI, maybe you won't have 5G, 4G, but what it does is exposes a text-able emergency line, which parses out the needs expressed by the person contacting that number. And it aggregates all of that information into a way that those who are responding with vehicles, with supplies, things like that, they are grouped and visualized on a dashboard very clearly where the needs are so that a route can be planned to address the most people in the least amount of time. And so they pulled together not only that information from the people, but also combine that with satellite drones, civil aviation.
Understand the area to optimize routes in case, for example, one area, the city is flooded and you can't get through it. So really cool way to visualize, you know, matching people with what they need.
Daniel Newman: I love that too. Like I said, I like all of these. I read them, I'm like, yeah, we need that. Yeah, we need that. You know, just, I got to imagine to get from 100,000 down to 5, these are probably some of the most clever, but I have to imagine there were hundreds of really awesome ideas that I'm sure you guys were like, ooh, how do we… You know, like you said, the regionality was probably super. A good way to keep people involved. But I definitely hope people don't give up when they don't win these things because some of these ideas could become really, really important.
Daniel Krook: Oh yeah.
Daniel Newman: Yes. Businesses and obviously cause benefits down the line.
Daniel Krook: Exactly.
Daniel Newman: It looks like you had two more. And one came out of Asia Pac, too.
Daniel Krook: Yeah. Yeah. So says there's two more finalists. And just to build on one of your points, so we know people built their skills during the competition for this and it's not just they're going to use them, win the prize and go home. They've built a whole set of skills and hopefully these other ideas, even if they didn't make as far, they will live on in some format. And they were judged up to this point, they will be judged by those eminent judges, but by folks from around the world, people who are already experts in technology, disaster response and things like that. So a lot of great insight already brought them to this point of view.
And in fact we did… And to go into the fifth other finalist, again, this is not a ranking of them, but just one that leads off this point is Healios. So they included a bunch of developers, data scientists, as well as a psychology student from Columbia University. And so some of the judges in the earlier rounds here, you know, they have that medical background in mental health and they realize that it's an overlooked area. People find, concentrate on kind of the external injuries, but don't really necessarily look at mental health. You know, people, they lose their livelihoods, they lose their loved ones, they don't get back to work. There's lots of long-term impacts of natural disasters that aren't visibly apparent.
So what Healios does is that they've created an application that can expose an interface, a voice, a bot interface, a text or voice bot to someone in certain need of mental health. It captures kind of a record of what that person needs. And as that person kind of builds up a record, it's then routed to a human case worker who can then understand the history of what's been expressed, kind of the urgency of what's happened. And so it's a way to map scarce resources to the people in need virtually, so that there is kind of a nice escalation to a real person who can provide immediate help to that person.
So that's Healios. and building on kind of the, again, the health emphasis of what we've done with Call for Code this year, the final candidate as a finalist is team composed of folks from India, from China, and the New York area as well. They are the Sparrow Platform. And Sparrow Platform, which is really cool, builds upon some of this technology in Project OWL, last year's winner, to provide an overall platform that connects people with a corpus of industry standard medical symptom, kind of look up system, so that if they just have some symptoms they want to find out about it can be connected with that automatic bot that pulls that information automatically. But they can also escalate up to a particular specialist who may be on staff at that point. Right?
So it kind of guides them through proxying them to medical professionals. And this is based on the experience of the developers who have a lot of family members at a hospital in India. So this sort of technology is very relevant in that area to get the number of people who need medical care quickly and easily connected through tools they already have. So this is integrated with WhatsApp, Messenger, and various other social media platforms. So it's not a brand new application to install. It's something that's already there on the device.
Daniel Newman: Yeah, it sounds like they really took the cloud native for what a cloud native is designed to be, which add simplicity, allows the applications to be layered straight into environments people are very comfortable in. Which again, there's an elegance to that type of simplicity. And then the thinking in it and the ingenuity.
So all right, so we've got like five or six minutes. I've got a couple things I want to talk to you about before we wrap up here. But tell me what happens next. Give me the quick run-down. So you've got these five. Now what?
Daniel Krook: Okay. So these five are being judged by a group of 12 eminent experts. As I mentioned, like CEO Slack, Head of the Consumer Technology Association, Head of United Nations Disaster Risk Reduction, and many more. So they will be selected by that set of eminent judges. But we're also doing a People's Choice Award. So right now people can participate. Learn about these applications through the Tech Crunch website and we're going to announce the People's Choice winner October 4th at Tech Crunch Disrupt in San Francisco.
And you can take part and can vote in that and you may, as a voter, have a chance to meet with them, an IBM venture person to kind of consult you, you know, if you have your own idea that you want to bring to market. So we encourage people to go participate in the People's Choice Awards and we'll announce those on October 4th.
But the overall winner selected by our team judges and having gone through judging since early August through various rounds will be selected at the Code and Response Awards in New York City at the United Nations Delegates Dining Room. And that's where we'll find out who this year's winner is and work with that team, as well as the four runners up, on bringing their ideas to life and helping them open source those projects and in the case of the grand prize winner, forming a team of IBM experts to help them take their idea forward and have a real impact.
Daniel Newman: That's awesome. I couldn't have segued better. To the last question I wanted to ask you about Code and Response. So the fact that the award is, the final winners announced at the Code and Response, I wanted you to have a chance to talk a little bit about that cause it's a different initiative than Call for Code, but there is a tie together. So if you could quickly sort of wrap up, tell me about the Code and Response, tell me how it ties together with Call for Code and let's bring this baby home.
Daniel Krook: Sure, sure. So sum it up. So Call for Code is a yearly competition. We've run it, this is the end of the second year on it. We'll continue to do it next year. And then two years after that. It's a five year, $30 million program. And that provides the inspiration, the innovation pipeline. And those ideas then get implemented through the IBM Code and Response program, which really sets this apart from other tech for good initiatives, is that there is a pipeline where these ideas have a chance to become real and get the support, the funding, the mentorship they need to make a difference.
So the Code and Response Program, it's an incubator of sorts. It is in partnership with several partners like the United Nations, the Red Cross, a whole bunch of universities as well. And you take the ideas that come in, you test them out, you build them up, you fortify them, make sure they're meeting nonfunctional and functional requirements to scale, for example. We test them, for example, with Project OWL in Puerto Rico, a few times. And then we get them, ideally, out of the funnel where they're either validated by the industry as something, hey, this is proven to be great technology by experts. Or they have a sustainable business model in place where they've now acquired their first customer.
So the goal is, with Call for Code and Code and Response, that we have sustainable technology solutions. And so Call for Code is the innovation engine and Code and Response is the deployment mechanism.
Daniel Newman: Yeah, that's awesome. And Daniel, I'm going to thank you so much for diving into so much detail here. It's really great to occasionally be able to change the tune, go away for the enterprise, go away from talking about the market and the growth and really talk about how can all this tech, all this is happening. Be utilized to give back to society, be utilized to help the world. I mean we've got some real challenges out there to solve, you know, from climate change to dealing with the environmental disasters that climate change may be causing. And I know everybody's opinions are different, so the show certainly isn't designed to be political. It's a technology show or a research and analysis firm. We'd like to interview leaders in this space, but really tech has so much more to give to society than just helping us plant our faces and Instagram and share our social experiences or to even deploy cloud apps that make our supply chains more productive. And this is a really great example. So Daniel, thank you so much for spending the time with me here on the Futurum Tech Podcast.
Daniel Krook: Great. Thanks Daniel. And I think you hit on the key point, right? So we, we are bringing together all the experts at identifying the issues, applying technology and we hope that makes a difference. So thanks for having me.
Daniel Newman: Yeah, I love it.
So for this episode of the Futurum Tech Podcast Interview Series, I want to thank everyone for tuning in. I want to thank IBM for being our partner in bringing this show out there. I will put some links into the show notes. I will link you to the awards, the opportunity for you to participate in the voting for you to check out more of the finalists, a lot of information out there. I would definitely recommend following Call For Code. Following what they're doing. Track it until the end, and really look at what these companies are doing. And if you're a developer, think about maybe how next year you could participate if you're not a developer, but you just have ideas, think about next year how you can participate. But for now, for this show, Futurum Tech Podcast, I'll see you all later.
Thank you for joining us on this week's Futurum Tech Podcast, The Interview Series.  You can listen to the full podcast by way of your favorite streaming app, simply by clicking one of the links below. And if you've not yet subscribed to the Futurum Tech Podcast, let's fix that!
Disclaimer: The Futurum Tech Podcast is for information and entertainment purposes only. Over the course of this podcast, we may talk about companies that are publicly traded and we may even reference that fact and their equity share price, but please do not take anything that we say as a recommendation about what you should do with your investment dollars. We are not investment advisors and we do not ask that you treat us as such. 
Thank you to IBM for sponsoring this edition of Futurum Tech Podcast, and for their continued commitment to using tech for good.
Image Credit: IBM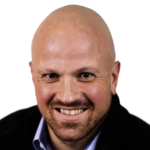 Daniel Newman is the Chief Analyst of Futurum Research and the CEO of The Futurum Group. Living his life at the intersection of people and technology, Daniel works with the world's largest technology brands exploring Digital Transformation and how it is influencing the enterprise. Read Full Bio