Recent Developments in the 5G and Edge Computing Market, Research from IBM, and Key MWC 2021 Announcements from Ericsson, Google Cloud, Qualcomm, Capgemini, Netcracker, NEC, and AWS – Futurum Tech Webcast
Recent Developments in the 5G and Edge Computing Market, Research from IBM, and Key MWC 2021 Announcements from Ericsson, Google Cloud, Qualcomm, Capgemini, Netcracker, NEC, and AWS – Futurum Tech Webcast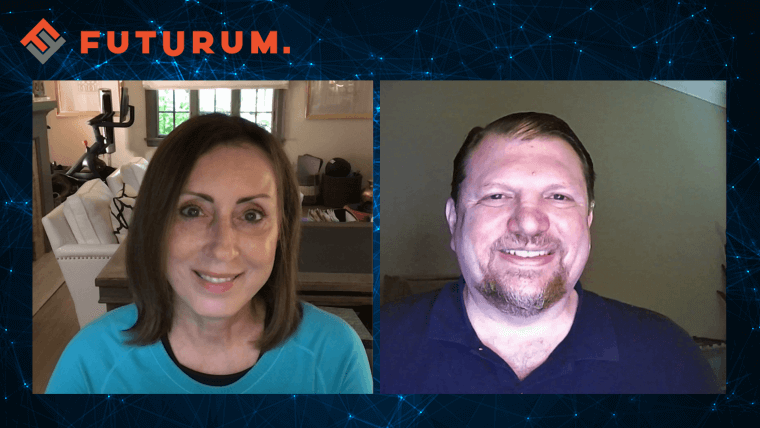 For this episode of the Futurum Tech Webcast, I am joined by my colleague, fellow analyst, and founding partner, Shelly Kramer, for a conversation about recent developments in the 5G market including key Mobile World Congress 2021 developments.
In this episode, we covered:
The expansion of the alliance between Ericsson and Google Cloud and why it improves Ericsson's 5G proposition and overall partnership momentum in the 5G space.
Predictions from the IBM Institute for Business Value on how 5G and edge computing will help redefine the coming years, and some key data points from their recent study, "The end of communications services as we know them?" focused on 5G and edge and what's ahead for CSPs.
How strategic partnerships are playing a key role for telcos and their ability to both embrace rapid transformation and monetize their investments in 5G.
Qualcomm and Capgemini prudently used the Mobile World Congress (MWC) 2021 event to promote their partnership aimed at supporting and powering 5G private network builds. The alliance is emphasizing Capgemini's systems integrator (SI) portfolio and expertise playing a key role in using Qualcomm's 5G Private network system to enable customer business transformation as well as leveraging 5G ecosystem resources to benefit the duo's private network mission.
Netcracker, NEC, and AWS are demonstrating why the 5G Core (5GC) is ready for a larger role in supporting and scaling monetized 5G services. Already NEC is deploying its 5G (and 4G) Mobile Core Solution on AWS across multiple operator production networks in Japan. This is key, as NEC is now prepared to assist operators in their quest to monetize 5G services, primarily through innovative B2X offerings.
Find the video of our conversation here:
Or grab the audio version here:
And if you've not yet subscribed to our Futurum YouTube Channel or Futurum Tech Podcast on your favorite streaming platform, now would be a great time to do that.
Disclaimer: The Futurum Tech Webcast is for information and entertainment purposes only. Over the course of this podcast, we may talk about companies that are publicly traded and we may even reference that fact and their equity share price, but please do not take anything that we say as a recommendation about what you should do with your investment dollars. We are not investment advisors and we do not ask that you treat us as such.
A deeper dive on all content mentioned in this show can be found here:
MWC 2021: Ericsson's Google Cloud Alliance Bolsters Partnership Momentum
MWC 2021: Qualcomm and Capgemini Collaborate to Make 5G a Private Networks Affair
MWC 2021: Netcracker, NEC, and AWS Triple 5G Core and Orchestration Bliss
IBM Research Report: The end of communications services as we know them
Transcript:
Shelly Kramer: Hello, and welcome to this episode of the Futurum Tech Webcast. I'm your host Shelly Kramer. And I'm joined today by my colleague and fellow analyst, Ron Westfall. Good morning, Ron.
Ron Westfall: Good morning, indeed. Yes, bright and sunny here, finally, in this neck of the woods. So thumbs up.
Shelly Kramer: In the middle of the Midwest, it is not neither bright nor sunny. It is yet, again, raining. So I guess we'll just take it.
Ron Westfall: Thanks for the offload.
Shelly Kramer: Okay. So today, in this webcast, we're going to talk a little bit about recent developments in the 5G market, including what we thought were some of the most interesting announcements coming out of Mobile World Congress 2021. So we're going to start off by talking about an alliance between Ericsson and Google Cloud and why it improves Ericsson's 5G proposition and its overall partnership momentum in the 5G space. Ron, tell us what you think about that.
Ron Westfall: Yes. As you know, Shelly, we did some important research in terms of what operators are looking for with their cloud strategies. And one thing that came out clearly that is when it comes to certainly BSS to cloud journeys.
Shelly Kramer: All right.
Ron Westfall: That the operators are most interested in having multi-cloud capabilities. That is, they don't want to be committed to one cloud provider exclusively because of the dreaded fear of lock-in. And what this alliance is pretending is that there's definitely going to be more advancement in that area. And so as a result, Ericsson's alliance with Google Cloud demonstrates that not only can Ericsson work with Google Cloud, but also AWS and likewise naturally Microsoft Azure, et cetera, as the operator prefers. And this is something that Ericsson has been building during the course of this year. And I think what's interesting about the announcement is that it's really crystallizing how cloud alliances can help operators better target verticals.
For example, they emphasized transportation segment and the healthcare segment, et cetera. It's really up to the operator decide which verticals they want to emphasize as they become better at providing 5G services to the enterprise side, the B2B side, or the B2X side. And what I think is also important to note here is that both Google Cloud and Ericsson are working with Telecom Italia. And it's a testbed in Rome to really hone a 5G Core capabilities or 5GC capabilities. And this is important because that's where the programmability is going to happen. That is-
Shelly Kramer: Right.
Ron Westfall: … allow the operator to be really agile in terms of, one, being able to provide a service with much better time to market capabilities. But also to quite simply adjust the service according to dynamic customer needs. So you're not having to wait months and months just to make, say, a simple bandwidth change.
Now, this can be done on a much more dynamic basis or near real-time basis and so forth. And so this has been coming for some time. But what's really important here is that it's becoming much closer to market reality.
Shelly Kramer: Right.
Ron Westfall: And in addition to this announcement, we're talking about Ericsson's partnership momentum. During Mobile World Congress, Ericsson actually came out with the first multi-operator RAN implementation in the market, and that was specific to Japan. That is Ericsson is using its MORAN implementation to enable both KDDI and SoftBank to use the same RAN technology to deliver their services. So this is something that's actually a breakthrough. Normally you don't hear operators sharing technology because they're usually competing neck and neck against each other. But this is showing that the times are changing, that the name of the game is really about efficiency.
That's about how they can best serve their customers. And if that means having to pool RAN resources to do that, then so much the better. And actually, that particular initiative is aimed at countering what Rakuten has been doing in Japan's market, really proving that a native cloud or a cloud-native implementation can work in terms of delivering mobile services. It's a Telco Cloud implementation that's really the first one that's gaining commercial traction in the world. And we're seeing, for example, Dish looking to emulate the same thing here in the US. So this is all good news. It's showing that the market really is going forward in terms of making 5G a reality, but also making the cloud part of it more effective.
Shelly Kramer: I am listening to you talk, and I'm thinking about something else. No, I'm kidding. I'm thinking about an interview that I did in the last few days with Chad Andrews from the IBM Institute for Business Growth. And it's a separate research arm of IBM, and they're really doing some fascinating things. And they have done some research, as have we, around the topic of how 5G and Edge computing is basically going to completely redefine the booming economy. And also, our conversation yesterday was about how that will impact Telcos. And you and I have talked a lot about this. We've done our own research about this. We've written about this. The reality of it is, what IBM has ascertained from their research is that its belief that the digital economy will present a period of growth from about 2024 to 2030 that's beyond any economic expansion that we've ever experienced in human history.
Okay. That's a big statement. And so much of this has to do with the Telco industry and how communication services providers operate? How they used to operate? And how they need to think about operating moving forward? And one of the key things that, and again, you and I have discussed all of us at here at Futurum have discussed is smart strategic partnerships are the way to go. And I think that's some of the theme of what we're seeing coming out of Mobile World Congress is smart strategic partnerships. And I think we're going to see a lot more of that moving forward.
Ron Westfall: Exactly. And that I think is a perfect timing because, as we know 5G, the way it's designed is that it requires hosting. And so this is a dramatic departure from previous implementations where the hosting component was not either required or it just wasn't in play. And so this coincides with, okay, using the cloud model, and it's really at the edge where the cloud model and the 5G networks can really come together and deliver these innovative services and spur this digital economy to unprecedented economic growth. And this is, I believe, validation that we're seeing today that is setting up that prognostication for validity. And so it's good news.
Shelly Kramer: Yeah.
Ron Westfall: It's very encouraging.
Shelly Kramer: It is. And I think that as we look at who the early adopters in this space are? Who the fast movers are? There really is such an economic advantage. I mean, this isn't, and again, going back to my conversation with Chad. There really isn't a lot of time to sit around on this. And yet, many CSPs are. One of the things that came out of IBM's research is that there really is a very definitive advantage to early adopters, and of the high performers that responded to their survey, 45% of those folks, those companies expected to outperform financially in a space of two years. So this investment in 5G and Edge certainly is not without pain, right.
Ron Westfall: No doubt.
Shelly Kramer: But the financial reward is exponential. And those same folks who were in the early adopter's space, 91% of them expected to outperform financially in five years. So these Telcos, these CSPs, are out there. They're making plans. They're being strategic about it. They're making partnerships, and they are really moving this ball forward. And so, if you're operating in this space, it is very important to pay attention to what the opportunities are and to not snooze.
Ron Westfall: Exactly. And what is aligning with this is around the Mobile World Congress AT&T came out with two major announcements just within the last couple of weeks. The first one is the fact that they are aligning with the Microsoft Azure to entrust their entire 5G Core implementation. So this is really a game-changer. This is demonstrating that a major carrier is committing to that cloud model and entrusting what can be characterized as crown jewels to make this happen. And so this is, I think, really to AT&T's credit because before this announcement, they were looked at as kind of spinning their wheels in terms of they had to come out of the direct TV purge and that they lost billions of dollars with that investment. And also, they had to unload other Telco media assets, and it resulted in a deal with Discovery.
Shelly Kramer: Right.
Ron Westfall: And so, as a result, they really needed to come out charging with the multi-cloud strategy. Because right after that announcement, they announced a partnership with Google Cloud to move their Edge computing capabilities closer to customers, to give them more flexibility in terms of on-premise or network-based implementation of 5G services. And so this is, I think, a validation of exactly your point, Shelly, that's the operators, the CSPs really needs to step up their game. Really demonstrate this type of commitment to get that early adopter advantage in terms of actually making it real in terms of their arrangement. So this is, I think, really showing that this is not any longer just pie in the sky speculation. It's really becoming real.
Shelly Kramer: Yeah. And I think that here's one of the reasons you don't want to delay in terms of what is you're doing if you're a CSP? Think back to the days of a little company called Netflix and how Netflix reached out to the big players in the media and entertainment business and said, "Hey, let us license some of your content." And the media… those players said, "Awesome. This is another revenue stream. It'll be great for us. It'll be fantastic." But what happened… And by the way, it was great. It was great for consumers. It was great for Netflix.
But at the end of that road, what happened was that Netflix owned the data. Netflix knows what I watch, what you watch, for how long. And so, the media and entertainment companies that were licensing their content were completely shut out of that data. So I think for CSPs, as you're thinking about the partnerships that you want to make. The things that you're going to do. The strategy that you're plotting moving forward. Think back to that example of Netflix and owning the data and how important that will be for you and your business moving forward.
Ron Westfall: And that aligns exactly with why I understand why AT&T partner with Google Cloud for its edge initiative because Google Cloud obviously is part of Google and Google operates the YouTube network, and that is the edge implementation par excellent. And they are definitely doing the same kind of thing as Netflix. Having a real-time knowledge about viewer patterns about what is going to sell online in terms of video content. And they're certainly aware that video is going to be a prime driver in terms of how operators in their partners are going to monetize 5G deployments as it just becomes better, 4K/8K video capabilities, AR/VR implementations, for example. Even somebody who's working from home could very well needed a VR application for training or re-skilling and so forth.
Shelly Kramer: Right.
Ron Westfall: So this is just showing the way. All of these alliances are important, and it's pointing to, "Hey, we've already had success with this. Now we can take it to the next level."
Shelly Kramer: Yeah, absolutely. All right. Well, let's talk a little bit more of developments that came out of Mobile World Congress since we promised that's where this discussion would go. We touched on Ericsson and Google Cloud, and let's talk a little bit about Qualcomm and Capgemini and how they smartly used Mobile World Congress to promote their partnership.
Ron Westfall: Yes, I think what's important here is that private networks are going to be a big part of why 5G is going to be a difference-maker. And that alliance emphasized, first of all, Capgemini's systems integration capabilities and being able to leverage Qualcomm's purpose design portfolio for 5G private networking.
Shelly Kramer: Yeah.
Ron Westfall: And the reason why private networking is becoming even more attractive. It's been around for a while, and there's a lot of successful LTE private network implementations. But what 5G can do is obviously improve on those capabilities, even lower latency, more bandwidth. And again, that programmability flexibility that comes with 5G. And I think it's important because enterprises are obviously adopting more private network implementations for fundamental security reasons. Reasons that have to do with the fact, if I have a manufacturing facility, out on a risk having information have to go through a WiFi network. WiFi could be appropriate for other on-premise applications, but not for the fundamental task of making sure that a manufacturing facility is running on a real-time basis and a fully secure matter.
And that's where 5G private networking comes into play and there're other use case validations. But I think it's a really good announcement because it's reminding the industry that there's a private network component here that is complementing all the other headlines that we're seeing related to 5G, certainly on the consumer side. Better Cloud Gaming capabilities, as well as on the enterprise side, some of the things we talked about. Vertical use case networking, for example, as well as AR/VR, et cetera. So it's really about having that flexibility to deliver those services according to the customer's preferences.
Shelly Kramer: Yeah. Absolutely. Makes a lot of sense. So we're going to move on and talk a little bit about the 5G Core and why it's ready for… Every time I say, "Ready for Prime Time," I think about Deion Sanders, which means that I am old AF. I mean, really. So what we're going to talk about here is Netcracker, NEC, and AWS and what they're doing around 5G Core. Talk to us.
Ron Westfall: Yeah, you bet. And I think that's another important announcement because it's demonstrating that a lot of the success of the operators is going to depend on migrating or transitioning their 5G Core capabilities to cloud implementations. And this trio is demonstrating how this can be done very successfully. First of all, Netcracker is a subsidiary of NEC. And it's actually Netcrackers domain orchestration capabilities that is enabling the instantiation of NECs 5G Core capabilities. And so, this already is demonstrating just how flexible this approach is. How this specific solution has the agility to meet all of these different scenarios that we talked about plus more. Who knows what's going to be an additional breakthrough capability. For example, when LTE was first deployed. Now we knew that Uber was going to be a takeoff business model-
Shelly Kramer: Right.
Ron Westfall: … because of 4G capabilities. And, of course, your Netflix example is another great demonstration of that.
So this is definitely laying the foundation for it. But it's also demonstrating that this type of partnership, this type of strategic partnership, is what's going to enable capabilities like network slicing. Being able to have that ability to meet the specific network requirements. And also, I think it's important to note that this alliance is demonstrating NEC's capabilities. For example, when it comes to Open RAN implementations, NEC is leading the market right now in terms of being the lead integrator, at least six publicly announced deals. And so it's actually fascinating that Japan is kind of being the hotbed-
Shelly Kramer: Yeah.
Ron Westfall: … for enabling 5G, at least open 5G implementation breakthroughs. And I think it's important to note that's in stark contrast to China, where there's a lot of 5G subscriber numbers, but they are committed to a close proprietary approach. And they're using [inaudible] and ZTE technology for that more traditional approach.
And so it's kind of a contrast. What is going to be the prevalent 5G technology? At least in some parts of the world, a proprietary closed approach will still be applicable, and it has some benefits. But I think at the end of the day it's really the open 5G model. The Open RAN model, that's going to be a critical for really enabling all of this agility, all of the programmability requirements to really make 5G successful on an across-the-board basis. But across a much wider spectrum of capabilities and versus enabling better bandwidth with the proprietary 5G. So I think that's some of the key takeaways from that particular announcement. It's really highlighted the fact that it's the 5G Core that's going to be a real testbed or beyond the testbed that it's really going to be… that application that's going to enable these cloud breakthroughs.
Shelly Kramer: Yeah. And I think that NEC is added to the list of companies that are really focusing on assisting operators in monetizing 5G services. And I think that list gets longer every day, but I think that's an important element of it. And when you look at, when you talk to CSPs about where they are in their digital transformation process and embracing these things, there's a lot of laggards. And so I think when we have huge companies that are really focused on… Ericsson is doing the same thing. Really focusing on how messaging and solutions that help operators monetize their investments and serve their customers and that sort of thing. I think that's really important.
Ron Westfall: Yeah. NEC is a prime example of… back to the Prime Time thingy. I also think of television programming…
Shelly Kramer: Right.
Ron Westfall: … kind of century.
Shelly Kramer: Back in the day when we watched television during Prime Time, which we don't do anymore.
Ron Westfall: That's right. Yeah. That model is basically in the dustbin.
Shelly Kramer: Right.
Ron Westfall: And so, it's all about video streaming, and I think to NEC's point, they're a good example of that multi-cloud approach because, obviously, in working with Netcracker, they did it through AWS's cloud capabilities. Using AWS Outposts and so forth. But also, subsequently, NEC announced a strategic alliance with Microsoft Azure where now NEC itself is basically selected Microsoft Azure as their preferred cloud partner for their own work from home post-pandemic workforce model. And so it just goes to show you, it's about that multi-cloud flexibility.
Shelly Kramer: It does.
Ron Westfall: You're working with one cloud provider in this area 5G Core. But they're working with another cloud provider for your fundamental organizational transformation. And so it's just interesting times. I think you can look at all of these major players and look at how all their cloud alliances are increasingly multi-cloud. And it's interesting how it's breaking out.
Shelly Kramer: Yeah, I agree. So I am going to wrap this conversation and for those of you hanging out with us today, or for those of you listening to this on our webcast channels on our podcast channels, I will link for all of you in the show notes, the report from the IBM Institute for Business Value that is really fascinating. And I will link some research that we have done on Telcos and kind of a market insight report. And I will link a couple of more in-depth articles that Ron has written on each of these topics that we covered today in this conversation. But for us here at Futurum, thank you for hanging out with us. Thank you, Ron, always for sharing your gray matter on the topic of 5G and Edge and what's ahead and we'll see all of you again soon.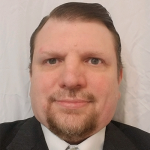 Ron is an experienced research expert and analyst, with over 20 years of experience in the digital and IT transformation markets. He is a recognized authority at tracking the evolution of and identifying the key disruptive trends within the service enablement ecosystem, including software and services, infrastructure, 5G/IoT, AI/analytics, security, cloud computing, revenue management, and regulatory issues. Read Full Bio.