North Korea Unchained: Bitcoin, Blockchain, and the Hermit Kingdom—Futurum Tech Podcast episode 008
North Korea Unchained: Bitcoin, Blockchain, and the Hermit Kingdom—Futurum Tech Podcast episode 008

In this week's Futurum Tech Podcast, our team of Fred McClimans, Daniel Newman, and Olivier Blanchard take a look at the worlds of Bitcoin, Blockchain, and North Korea, plus the Fast Five, Tech Bites, and weekly Crystal Ball Prediction.
The Main Event
The hottest cyber currency event of the year may well be the Korean International Blockchain Conference. That is if it actually takes place and enough tech-savvy individuals are interested and/or allowed to attend. Not to be confused with the Korea Blockchain Summit or Blockchain Korea Conferences (held in Seoul earlier this year), the KIBC is slated for October 3-4, 2018 and features a unique opportunity to tour Pyongyang, North Korea. Good luck with that.
Bottom Line: Oddly, this isn't as far-fetched as it might seem. Put aside the ability to get into North Korea (or the desire), Kim Jong-un's nation has been diving deep into cyber currencies and blockchain for a few years (note that South Korea is the third-most active nation in cybercurrencies, behind only the US and Japan, with over 30 percent of its working population actively investing/owning cybercurrencies).
It has created bogus job advertisements seeking cryptocurrency talent (allegedly part of a spear-phishing campaign);
It has allegedly been behind the theft of over US $200m plus in cybercurrencies;
It has tested its own bitcoin mining operation; and
It is under massive sanctions that restrict trade and the flow of cash.
If ever there was a nation-state in need of blockchain and cybercurrency, and skilled enough to pull it off, it's North Korea. While we have doubts as to how effective the KIBC event will be (if it takes place), make no mistake that blockchain and cybercurrencies are here to stay, and nations like North Korea will continue to inject a great deal of risk.
The Fast Five
We dig into this week's interesting and noteworthy news:
Tech Bites
Our winner of this weeks "tech that bites" award is every company out there that focused on technology over people and process. This past week, Snapchat, The Weather Channel, CitiBike, and a slew of other companies that rely on Mapbox to power the maps in their apps were impacted by a hack that changed the name of NYC to an anti-semitic slur, "Jewtropolis."
What gets us here is that the company had an AI-based filter that alerted to the change, but that the change was approved by a human. Once again, technology isn't an excuse for good process and oversight.
Crystal Ball: Future-um Predictions and Guesses
This week we are gazing directly at Google and the wave of less-than-accurate accusations it has suffered this past week regarding alleged suppression of certain political voices. Will the current US administration actually attempt to force Google to bend to its wishes? And what would it take for them to be successful if they did? We're pretty unanimous in our prediction – the chances of regulation for this particular accusation is hovering right around zero. That said, Google (+Facebook & Twitter) are all looking at increased oversight and potential regulation as they testify before Congress on political influence campaigns on social media.
And there you have it, this week's Futurum Tech Podcast.

###
Disclaimer: This newsletter and associated podcast are for informational purposes only. We hope you find it educational and entertaining, but no investment advice is offered or implied.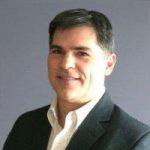 Fred is an experienced analyst and advisor, with over 30 years of experience in the digital and technology markets. Fred launched the equity research team at Samadhi Partners and provides marketing strategy through the Wasabi Rabbit digital agency. He previously served as an EVP and Research Vice President at HfS Research, launching its Digital Trust practice and coverage of emerging "trust-enabling" technologies. Read Full Bio.