Mobile World Congress Impacted by the Threat of Coronavirus–Futurum Tech Podcast
Mobile World Congress Impacted by the Threat of Coronavirus–Futurum Tech Podcast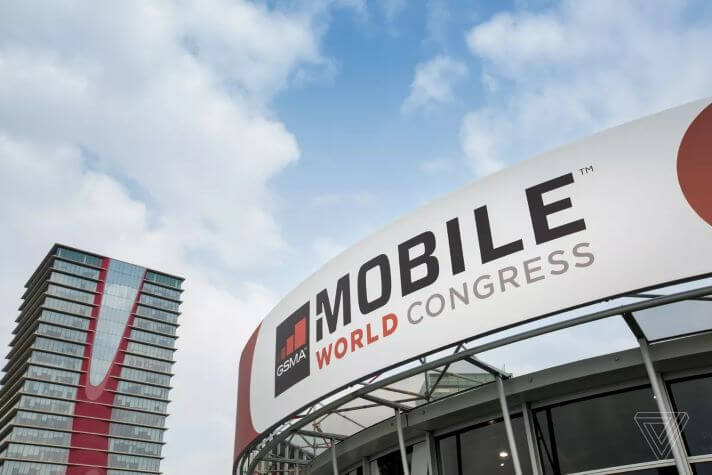 On this week's edition of the Futurum Tech Podcast, how the coronavirus may change tech trade shows in the future. Apple gets fined by the EU. Google earnings analysis. The space race heats up again. And Britain points the way to Huawei 5G network compromise. Those stories and more coming up on this episode of FTP.
Our Main Dive
Mobile World Congress impacted by the threat of COVID-19, more commonly known as the Coronavirus. Following withdrawal announcements by a growing number of high profile vendors, the organizers of the Mobile World Congress have announced a series of measures being taken to ensure the safety of exhibitors and visitors during the show, along with personal safety recommendations that attendees should consider.
Will more vendors exit the event? Will Mobile World Congress 2020 be taken down by fears of a global epidemic? Will other tech conferences be similarly affected? In this discussion, we take a look at the ways that shows like Mobile World Congress can protect themselves from biological hazards and the fear they generate, and how technology vendors may ultimately leverage Big Data, AI, computer vision, edge compute, and specific healthcare innovations to help mitigate the threat.
Our Fast Five
We dig into this week's interesting and noteworthy news:
Tech Bites
The US government purchases location data for millions of cell phones, allegedly to track and locate undocumented immigrants. According to an investigation by the Wall Street Journal, ICE, CBP, and Homeland Security have been purchasing location data from VA-based Venntel, which draws location data from cell phone games and weather apps. While the US Supreme Court ruled in 2018 that law enforcement agencies need a warrant to obtain cell phone location data from carriers, the government here appears to have found a warrantless mass surveillance workaround by obtaining it from a private company. The ethical issue here is not the legitimacy of these agencies' mission – from immigration enforcement and border protection to fighting human trafficking – but rather the potential slippery slope of warrantless mass surveillance being enabled by the private sector, and remaining unchecked by a not-always-tech-savvy US courts system. To be continued.
Crystal Ball: Future-um Predictions and Guesses
How will new technologies help event organizers get around the threat of epidemics? You'll have to tune into the podcast to hear our predictions.

Transcript:
Olivier Blanchard: Hi. Welcome to this week's edition of FTP, the Futurum Tech Podcast. I'm Olivier Blanchard, Senior Analyst with Futurum Research and joining me today are fellow Analysts, James Kobielus and Sarah Wallace. And we're going to start today's show with a discussion about the impact that the coronavirus may have on the technology trade show space. Then we'll share some of our favorite tech news stories of the week in our Fast Five segment followed by Tech Bites in which we highlight one of the biggest tech related fails of the week. And we will end the show as always with our Crystal Ball. As usual, it goes without saying that this show is intended for informational purposes only and no advice or insights provided here, no matter how great they might sound today, should be taken as investment advice.
Okay, so without further ado, our main topic, the infamous coronavirus and the new plague, the zombie plague spreading across the world and which unfortunately has already claimed quite a few victims and is making trade show organizers a little bit worried. And as we creep towards the end of the month and prepare to go to Mobile World Congress, which as of today we are still attending, we've noticed that while the show is the show will go on, as the saying goes, some major vendors have pulled out. And I think to date, LG has announced it was pulling out. Ericsson just announced as well that it's pulling out. Although they're planning on doing something different. And I think ZTE, right, if I'm not mistaken. So Sarah, I'm going to start with you. Aside from the scare of this still kind of misunderstood and not very well known virus that everybody's rightfully concerned about, do you think that more vendors will pull out of this event? And do you think that that will have an impact in the next six months at least on other technology events around the world?
Sarah Wallace: I've been at Mobile World Congress several times and being in Barcelona, oftentimes there's many strikes or protests going on. So I've been there when they wouldn't let us out of the hall at the end of the day because there's so much protest at the end of the day that they didn't want anyone getting hurt.
And the fact that Ericsson has pulled out, I mean, Ericsson, I think it's the end of hall two or three, has just a huge presence. Millions of dollars, they actually have their own cafeteria where they have their own hot food that's carried in. So I definitely think that's going to make other vendors think about their decision in and I believe in Ericsson's statement, they were saying for the protection of their employees and their customers, they just wanted to ensure everyone was safe. So I think, and they're probably one of the biggest investors in terms of space and millions of dollars for their… they just don't have the booth. They have a whole infrastructure. So I definitely think it'll, you might see other vendors following suit and I think this will make the other trade shows coming up think about what they're going to do in the next few months as well, so…
Olivier Blanchard: Jim, what do you think? I don't know. Do you usually go to MCW or MWC? I'm sorry.
James Kobielus: I've never been to MWC. I last covered the mobile space back in the early 2000s. I'll speak to trade shows in general. I mean, pandemics or epidemics happen with regularity in history and the global human society always finds ways to adjust and continue going on with business through nasty things including wars. So what we have here is a very rational and prudent response to a still evolving global threat. I think Ericsson did the right thing by pulling out of MWC. I think there will be a snowball effect and other large and smaller vendors, especially in Ericsson's partner ecosystem reconsidering their decision to participate. I don't think though that this will impact other trade shows, I mean, more than three to six months out. My sense is that the virus itself, though I'm not an epidemiologist, so I could be totally wrong, will play itself out within the next three months or so and it will be contained to the point where business as usual will prevail.
But here's the thing with trade shows, you don't need to be, I'm an analyst, we're all analysts on this call, you don't need to be physically present quite often in a lot of these big events to cover them effectively because there's all the online and digital channels for vendors to get their message to market and engage with customers and project their brands out there. So I think what this is doing is simply we're necessitating a quick rapid readjustment of go-to market strategies in the first half of 2020 for a lot of infrastructure enhancement vendors in the 5G especially the ones who are focused on, which is most of them now, on the 5G opportunity. They will adjust their strategies and this time next year and the next MWC, I think it will just be back, unless there's another major world crisis, that will be back on track in terms of broad participation.
But it's a crazy time we're in because not just the in terms of China has been quarantined from the world community, not just through coronavirus but look at this with, Olivier, your article about what's going on with Huawei and their participation in 5G in Britain being limited. So this is a period when the world community is starting to get his head around the fact that, hey, China's a huge player and when there are suddenly some crisis involving China, the rest of us have to have our risk mitigation strategy for dealing with the threat until it blows over, if it does blow over.
Olivier Blanchard: Yeah, no, that's true. But I will say that the only place that I've ever contracted the flu in my entire life was Barcelona and it was at Mobile World Congress. So aside from the coronavirus, there's also always flu going around. And Barcelona, to Sarah's point, is always a little tricky because the first day of the show, there are always strikes. Every single year the public transportation infrastructure in Barcelona basically shuts down or is shut down by people outside of it. And so the subways, which are very important to a Mobile World essentially are running at one train out of five or six or eight. So everybody's packed in there like sardines. Everybody's coming from all over the world. It's in the middle of kind of the hot epidemic season and it's very easy to be breathing air that other people are breathing and to contract different things.
So Mobile World Congress, more so than even big shows like CES, by virtue of the fact that people have to get kind of in very tight spaces to even get there, whether it's taxis or, or subways is more prone to spreading that type of infection than others.
However, the question I have for both of you guys next before we move on is, due to the fact that Ericsson is kind of an infrastructure player, their networking, their presence, their physical presence and their need to show their physical wares at a trade show is perhaps less important than a device maker like an Apple. Well, Apple doesn't go to Mobile World Congress, but a Sony or a Huawei or other kinds of handset makers or even just automotive players who want to show their cars and their products in that hall. So do you think that in that calculus that there's a different response that we can expect from infrastructure players versus device makers? And I'll put that to you, Jim, first.
James Kobielus: Yeah, that's a really astute observation. I went to CES this year and of course that's primarily focused on device manufacturers. They literally have to physically show you, hand to you, demonstrate for you, an object that might become indispensable to, an object such as an autonomous vehicle, that might become indispensable to your life going forward. And infrastructure vendor has the great luxury of being able to do essentially PowerPoints, slideware grade kind of discussions of what they offer because in many ways what they offer is kind of abstract. It's sitting inside of boxes programmed into circuitry and so forth. So yeah, and infrastructure vendor like an Ericsson pulling out of a show such as MWC, it would impact them far less than a device, somebody who's a vendor whose revenues are primarily from devices. They can get by by doing the usual outreach to infrastructure focused analysts like myself. And we can probably grasp 99% of their value without ever having seen the unit that they're talking about.
Olivier Blanchard: And Sarah, since you've been there and you're familiar with Ericsson's installation at MWC, you realize that a lot of that installation is kind of cooperated with a lot of their partners. And so I'm wondering how that's going to work because you have all of these other partners who usually rely on this kind of dual presence in that hall. What happens to them? If you're that type of business, how do you approach Mobile World Congress two or three weeks out with this major hurdle to overcome?
Sarah Wallace: And I'm trying to think, too, in terms of partner, and it might just be the different areas of the Ericsson area that I've visited. I don't remember so much the partner presence. But yeah, that's the thing. A lot of these smaller vendors are depending on being part of the bigger vendor's exhibit. Right. So but the one thing just to address the device versus infrastructure comment, Ericsson is one of the number one providers of, of RAN, right, the radio access network. And that's fundamental for 5G. And I know, Ericsson has had some rough years the last three or four years. So now that transport and RAN are becoming more crucial emphasis for 5G, I know just the people I've talked to recently, I mean, when I heard this announcement about them backing out, I was like, "Whoa." I'm sure that was a hard decision for them because keeping in mind these vendors aren't just meeting with potential customers and people walking through the hall, but they're actually meeting with their customers, too.
So, but yeah, the partner ecosystems for the smaller vendors, that's going to be a bummer for them. But I guess in the end everyone's just, where's that line between showing up at the show that everybody, in their marketing budgets, a big chunk of it is for Mobile World Congress, right? They've already spent a lot of money versus the safety of their employees and et cetera, so…
Olivier Blanchard: Well, the good news about Ericsson pulling out is in their press release, they announced that they are kind of expanding their, I think they're calling it Ericsson Unboxed, just kind of a roadshow. So they're, instead of concentrating all their wares at that presence at MWC, they're planning on doing kind of a road show where they'll go to the buyers instead of trying to let the buyers come to it. So hopefully that'll work out. But I think it's not necessarily bad approach.
James Kobielus: And actually, I think that's a good idea that Ericsson is going to have to tailor his presentation of its 5G and other infrastructure wares to the regional differences where 5G is going in because 5G is being deployed at various rates around the world. So it makes sense for Ericsson to, like I said, to tailor, what has to offer to the regional differences in that regard.
Olivier Blanchard: Yep. No, I think that's a good way to close this topic. And yeah, we'll see. So as far as we know though, we will be at Mobile World Congress. I don't know who else will be there, but if you're going to be there, definitely look for us or ping us. If you want to talk to us we'll try to make time. All right. So without further ado, let's move on to our Fast Five segment. So Sarah, I'm going to start with you. What tech news item struck your fancy this week?
Sarah Wallace: I think it was announced today. So the watchdog, it's the directorate general for competition consumption and the suspension of fraud organization in France has actually fined Apple $27 for throttling old iPhones. So a couple of years ago there was an iOS release on Apple that would automatically cap your performance on your phone if it felt as though the battery was kind of reaching its limit. And this actually happened to my phone, so I'd be using it and all of a sudden they would shut down or get extremely slow. So as a lot of other consumers, I went and just got a new phone. But there is actually a function that where you could actually look at your battery and see your performance and what was going on.
So Apple is being made to pay the fine and also put a statement of apology up on their website for a certain amount of time. And the big thing about this event is that they failed to tell consumers about this. Right? So it's been categorized as a misleading business practice and I relate to this because it happened to me as well as consumers, so…
Olivier Blanchard: Same here, it's actually one of the reasons why I switched to Android when I did because of the throttling and I wasn't too happy about it. All right, James, what should we know about that happened in the tech world this week?
James Kobielus: Yeah. One thing that caught my eye is I don't normally cover earnings, but I noticed that Alphabet, known as the parent company of Google, had announced their fiscal Q4 and their year end 2019 earnings. And of course they were slam bang growth all across the board. What was noteworthy about these earnings reports were, well, first and foremost, this was the first earning since Sundar Pichai became CEO of both the parent, Alphabet, and its Google unit. And he brought a greater degree of transparency into the reporting of the product level revenues. So they call them bets at alphabet. So they broke out for the first time, Alphabet, what their revenues are and their growth is in their three core areas, which are Google search, advertising revenues mostly, versus YouTube, which a lot of which is advertising, but it's a lot of subscriptions as well, and Google cloud platform, GCP, of course, all of them grew like gangbusters. GCP, Google Cloud Platform, revenues grew by 50% year over year, which was expected.
What was interesting was if you read between the lines of the numbers as it were, there was decelerating growth in 2019 versus the previous year, 2018 across all three of those bets for Alphabet. That would indicate that what we've seen is true, which is that there is intensifying competition in each of those product units. Facebook for ad revenues generally. In the whole, YouTube is all the streaming alternatives, Netflix, Hulu and whatnot. Of course in cloud services there's GCP is making a valiant effort to chip away at Amazon's and Microsoft Azure's market shares there.
And also, the operating income for Alphabet and each of those product units was below consensus, which indicates that both the competition is heating up, but also Alphabet is making significant investments in sales and marketing and RND partnerships and so forth to be able to fight it out on those three battlefronts. It's doing everything it has to do and it still has plenty of cash cows to ride on, but really it shows that Alphabet and Google, in general, the markets that they're in are starting to mature. And with Sundar Pichai at the helm of the whole company, it looks like they're in a good position to continue to do well and to maintain their leadership in these markets.
Olivier Blanchard: Excellent. Wow. That was actually really thorough. I enjoyed that. So the news item that struck me as kind of relevant because I'm so much into 5G and 5G deployments around the world, is that the British government has come up with a solution which was very quickly adopted by Vodafone this week on how to manage Huawei and their 5G networks. And so the British government, in an attempt I think to not run completely afoul of the U.S. government's very strict ban on all things Huawei, sort of I think struck or at least attempted to strike the right balance between national security concerns, their relationship with the United States, and also the realities of being able to allow their operators to build a strong 5G infrastructure, secure 5G infrastructure in the right type of timeframe so that they can be competitive with the rest of the world.
And so what the British government decided to do, was essentially exclude Huawei from all the core parts of their 5G networks. So this is where the data processing happens essentially and cap Huawei's involvements to about 35% of their 5G network infrastructure opening up the door for competitors like Ericsson and Nokia by the way and whoever else wants to go in there. So I think it might actually be a good thing for competition in Britain and also exclude Huawei from any portions of the network that are near sensitive areas like nuclear power plants and military bases and so on and so forth.
So I think it's actually a good template, not just for Britain, but also for the rest of Europe and since Vodafone operates in Europe as well, not in Britain, there might be some good synergies there. And I think whether other countries that are concerned about Huawei and the national security threat that Huawei poses with regard to 5G networks. So United States, Canada, Australia, essentially Western and Commonwealth or Commonwealth adjacent countries. I think this might be a good template, a good starting point. Whether the cap remains at 35% or it goes to 50% of whatever is kind of irrelevant. But I think Britain might be leading the way here in showing the world how Huawei can still be included but not necessarily be considered a major threat in the future. So I thought, and we have an article on the Futurum Insights section, which is essentially your blog. We publish all of our insights so you might want to check that out as well. And so I'm going to go back to you, Sarah, and you can tell us about the fourth news item of the week that we should know about.
Sarah Wallace: Sure. So one of my interests in terms of covering topics is that of space tech and commercial space efforts. So back in December, Boeing, their CST-100 Starliner, which is a commercial aircraft that is to actually take humans to the international space station later this year. So they had a test launch back in, I believe it was December 20th, but it became out of orbit and was unable to dock with the space station. So after further investigation, NASA released, I believe it was earlier today, that it was found that there was a software glitch. So NASA is pretty insistent before the Starliner goes back up and tries to take humans to get these glitches figured out. And then of course Boeing's made the counter announcement of that, of course, they'll make sure that all the kinks are worked out before they tried to take humans up in these efforts.
So the one thing about space tech that's interesting to me is the dynamic between the commercial efforts and still the regulation by NASA and the government. So for instance, right now we have about 1200 satellites, [inaudible] orbit around the earth and I guess 250,000 pieces of space junk floating around. And the governing body that makes sure that these aren't colliding and when we have Space X sending one of their rockets up is actually, I believe the Air Force that's regulating this. So over the years they're saying within two years with private efforts we'll have 40,000 satellites orbiting. So, and then you wonder, are NASA and the Air Force still going to be in charge of monitoring these private efforts? It's just something to think about as the commercial flights and efforts become increased. What does that mean for the government and are they going to be collaborating?
Olivier Blanchard: Perfect. I'm a big fan of this as well, so I love that you always cover this when you're on the show. It makes me happy. All right, James, the fifth and final fast five this week. What are we talking about?
James Kobielus: Yeah, I don't normally cover gaming, but NVIDIA launched it's GeForce Now game streaming cloud service this week. It's been in beta for two years. It was announced three years ago at CES and the reason why I'm singling this out this week is that though this game streaming space is still very much immature. It really appears that NVIDIA with GeForce Now has got a really strong contender.
Really its primary contender right now is Google Stadia. Google in November released its own, or launched its own, game streaming offering Stadia. But NVIDIA's offering GeForce Now, I mean it offers far broader support for devices. It offers access to a much wider range of games online. And when I talk about game stream, this is streaming that doesn't involve the user needed to download anything to their device. They can play it purely online. So GeForce Now under NVIDIA offers access to a huge range, a much larger range of games online plus access to all the games that a user already owns on various game stores like stream, UPlay, Epic Games and so forth. And there are access to more than a thousand games you can play through single session installs, no cost access to Destiny 2 which is popular.
Google Stadia offers far fewer games and it's more expensive. You've got to pay per game the retail prices and also pay for access to Destiny 2. What I'm getting at is that there's other advantages, too. It looks like NVIDIA is offering a wider range of quality of service options so that users can control things like frames per second and resolution and so forth to fine tune GeForce Now to their specific constraints of the devices they are coming in on.
So really what we're looking at here is it's not just the two way race. Of course, Sony has been in this market with PlayStation now for a few years. Microsoft has in beta, it's project X Cloud, which will compete in this arena. Though it's still very much a work in progress. It's not been launched.
But it looks like NVIDIA as they rolled, they've already rolled it out and they have already provided free tier access to all of the 200,000 plus beta testers. It looks like this could be a potential cash cow for NVIDIA and definitely can drive at demand for GPUs, which of course are one of NVIDIA's core products into the consumer space going forward. So in the GPU wars it looks like GeForce Now is going to help NVIDIA considerably, but also to very much position itself as a major spoiler in the attempts by Google and Microsoft to dominate in game streaming going forward. So we found that a fairly significant announcement this week that's worth following further.
Olivier Blanchard: Excellent. Thank you. Well now everybody's all caught up on the top five tech stories of this past week, so thank you guys for that. So now let's move to my favorite portion of the Futurum Tech Podcast, which is Tech Bites. And it's usually some egregious behavior by a tech company very often that happens to involve Facebook and user data. In this particular case, it's not. And it's not really egregious behavior per se, but the news that did catch my eye, and it's a report by the Wall Street Journal that reports that the U.S. government, so essentially some U.S. agencies, Homeland Security is named for sure and possibly other ones, have been illegally or allegedly illegally using cell phone data to track potential undocumented immigrants as they move around the United States and as they go back and forth between the Mexican and U.S. border. And I say illegally because this practice is essentially being carried out in violation of a court order that limited the government's ability to do this.
And apparently the Department of Homeland Security may be in violation of that court order by doing so. And essentially what they've been doing is buying location data from commercial databases that tracks this sort of thing and using it for border and immigration enforcement. And the story is really interesting. We'll put a link to it in the show notes. But what was funny to me is this quote… well, not funny, but kind of entertaining in a way, that, "the data was used to detect cell phones moving through what was later discovered to be a tunnel created by drug smugglers between the U.S. and Mexico that terminated in a closed Kentucky Fried Chicken outlet on the U.S. side, St. Louis, Arizona." And so on the one hand, I see how this type of use of data for law enforcement purposes, whether it's immigration or anything else, does make sense.
And if I were working in that capacity as a federal agent, I would want to be able to use that kind of data, not to oppress people, not to harass people, but to do my job and to perform my law enforcement mission.
On the other hand, I find it troubling that our law enforcement agencies, which are tasked with enforcing the law, would break the law in order to enforce the law by defying a court order. And it also kind of raises the specter that we talk about quite a bit on the tech podcast of striking the right balance between using technology to serve the interests of society and not just the many but also the few and the potential for abuse when technology is used for law enforcement purposes and where the ends justify the means, which always can can cross lines, ethical lines and legal lines that we don't necessarily want to cross in the United States. So really briefly, I want to get a 30 second reaction from each of you. So, Sarah, ladies first, how does this make you feel or what do you think about this?
Sarah Wallace: My gut says that I have a feeling this has been going on for a long time. It's just kind of come to the surface between court order and publicity. But I wouldn't be surprised if this has been in practice longer than we all know. And I'm also, do you know how they determine who to track?
Olivier Blanchard: No, they did not.
Sarah Wallace: Okay.
Olivier Blanchard: I mean, it might just be based on, I don't think it's necessarily anonymized, but I don't think it's that specific because you would have to… with a court order if you're getting a warrant, you know which phones to track. I think with this, they're probably inferring that the movements between across the border, by the phones, if you track the cell phone locations, you can kind of infer that somebody is not crossing at a border crossing and that therefore they may not be a documented immigrant or they might not be entering the U.S. legally.
Sarah Wallace: Yeah, I think I'm like you. It makes me uneasy. At the same time, it's like I would want the law to use cell phone data to track down a first degree killer. But yeah, in this case it does make me uneasy. So…
Olivier Blanchard: James?
James Kobielus: My sense is this is, law enforcement is illegally tapping location data, not just near the border but throughout the country. And my sense is that there are sanctuary cities throughout the United States where the city council and so forth has decreed that they will not actively assist law enforcement in hunting down undocumented immigrants in their jurisdictions and so forth. My sense is if this is going on, my sense is that sanctuary cities throughout the country will say, "Hey, we will not, we will also make every effort to prevent law enforcement from tapping into location data maintained by carriers in and around our jurisdictions." I mean, it just sounds like another battlefront that's going to be opening up in City Halls throughout the country.
Olivier Blanchard: Well, okay, so and just to remind our listeners, we're not taking any political, although we all have our own political views, we're not taking our political views on the show. Right?
But we do try to kind of strike the right balance between discussions about technology and discussions about the ethics of technology use. And I think those discussions are important, whichever side of the fence you happen to be on with that.
All right. So with that, let's move on to our final segment, which is our Crystal Ball. And usually we try to circle back to the original, to the main topic and make some kind of future prognostication about this. And so since our main topic was really about the coronavirus and we don't know that much about it and Mobile World Congress only happens once a year and I doubt very much that the coronavirus will still be an issue for a Mobile World Congress next year.
My question is going to be a little bit more general than it usually is and it's of course to both of you and we'll go with Sarah first. And the question is this. A year from now, do you think that, or at least in the next five years, because of the risk of other viral infections and epidemics kind of cycling back and forth, this is something that we kind of go over every few years. There's always some kind of swine flu or some kind of new virus that pops up. And by virtue of the fact that a lot of these tend to start in China and the tech industry is so dependent on the Chinese market and Chinese vendors and so there's always going to be this weird relation between China and tech companies and the threats of viral infections like this.
Do you think that major trade shows around the world continue to operate as they always have, which is essentially just have their show and focus on physical security but not necessarily on biological security? Or do you think that we start to see trade shows like Mobile World, like CES, start to do things differently to protect themselves both legally and medically, I guess, from these types of infections moving forward? And especially to try to keep their major vendors from perhaps walking out, which obviously comes with a huge financial impact for these shows.
Sarah Wallace: I don't know if the shows are going to go away totally. It'll be interesting to see this next year, especially if Mobile World Congress has a domino effect with the trade show industry, how it's going to react. I can see definitely more modern technologies being implemented. So right now we scan our badge to get in every day. But for instance, when I've flown into the Hong Kong airport, we all have to walk through these sensors that shows everybody's body temperature and it has a screen which literally shows, and you can look up and you can see everybody's heat pattern. And of course it's funny because everyone's been on a plane for 16 hours or whatever. So everyone's, certain areas are red hot. So the visual, you're just like… but I can see those kinds of technologies, right.
So, okay, you're coming into the show today, do you have a fever? If so, don't come in. So some more modern technologies for detection.
James Kobielus: And I don't want this to sound flip, but it may sound like it, but one innovation I see coming down the pike really soon is that trade shows, they'll issue or offer the option of a face mask. When you check in, they give you a face mask that you can wear throughout the show and gloves and so forth. So you can minimize your exposure to airborne and whatever virus, with logos on them and all that crazy stuff. I mean, this may sound flip, but I think I'm seeing face masks everywhere around me in the real world right now of people who are reacting or overreacting to the potential for infection. I think that's on some level things like that. Also maybe trade shows will issue wearable devices that people can put on like eyeglasses or whatever that can detect the possibility of infection in their environment while they're at these events or I'm thinking there will be technological and sort of process fixes that aleve… what's the word, mitigate some of the risks or at least to help people feel better, feel less exposed.
Olivier Blanchard: Since some of these viruses, you're contagious before you even get a fever. So it seems that a lot of these measures would be more cosmetic. A little bit like sometimes airport security is more about security theater than actual security. I think that you're right, you're both right. We might start seeing something like this, a blend of technologies that are actually designed to offer some protection for the shows and attendees, but also a kind of this ecosystem of solutions and products that on the one hand create this illusion which makes people feel better about going and also, sure, vendor sponsored face masks and gloves. But I think that we may also start seeing a lot more stations throughout the show where you can disinfect your hands for instance, because it's not just about the masks, it's also with what you touch.
And so I think it's an opportunity for vendors, for shows, and for the healthcare industry to partner and try to kind of minimize the risk, I think for everybody. So, yeah. Good. Good insights. Thank you. That was a tough question. I'm sorry. Usually they're easier than that. This was kind of more abstract and I appreciate you guys' ability to think on the fly because this was absolutely not rehearsed beforehand.
James Kobielus: If I were an epidemiologist or an immigration lawyer, I would have the answers to all these questions, but I don't.
Olivier Blanchard: I know, but you know what, you guys are tech analysts and you're still doing it, so it just demonstrates your ability to think on your feet, which I have a lot of respect for.
Okay, well guys, thanks a lot. I really enjoyed this particular episode of FTP, but that does it for this edition and as always, thanks for listening. Everybody hit that subscribe button if you haven't already, and catch us next week and every week for another round of news and analysis at the intersection of tech and business. Everybody have a great week.
Disclaimer: The Futurum Tech Podcast is for information and entertainment purposes only. Over the course of this podcast, we may talk about companies that are publicly traded and we may even reference that fact and their equity share price, but please do not take anything that we say as a recommendation about what you should do with your investment dollars. We are not investment advisors and we do not ask that you treat us as such. 
Image Credit: The Verge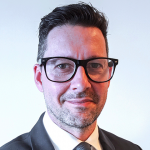 Olivier Blanchard has extensive experience managing product innovation, technology adoption, digital integration, and change management for industry leaders in the B2B, B2C, B2G sectors, and the IT channel. His passion is helping decision-makers and their organizations understand the many risks and opportunities of technology-driven disruption, and leverage innovation to build stronger, better, more competitive companies.  Read Full Bio.