Microsoft Launches Microsoft Viva, an Employee Experience Platform – Futurum Tech Webcast
Microsoft Launches Microsoft Viva, an Employee Experience Platform – Futurum Tech Webcast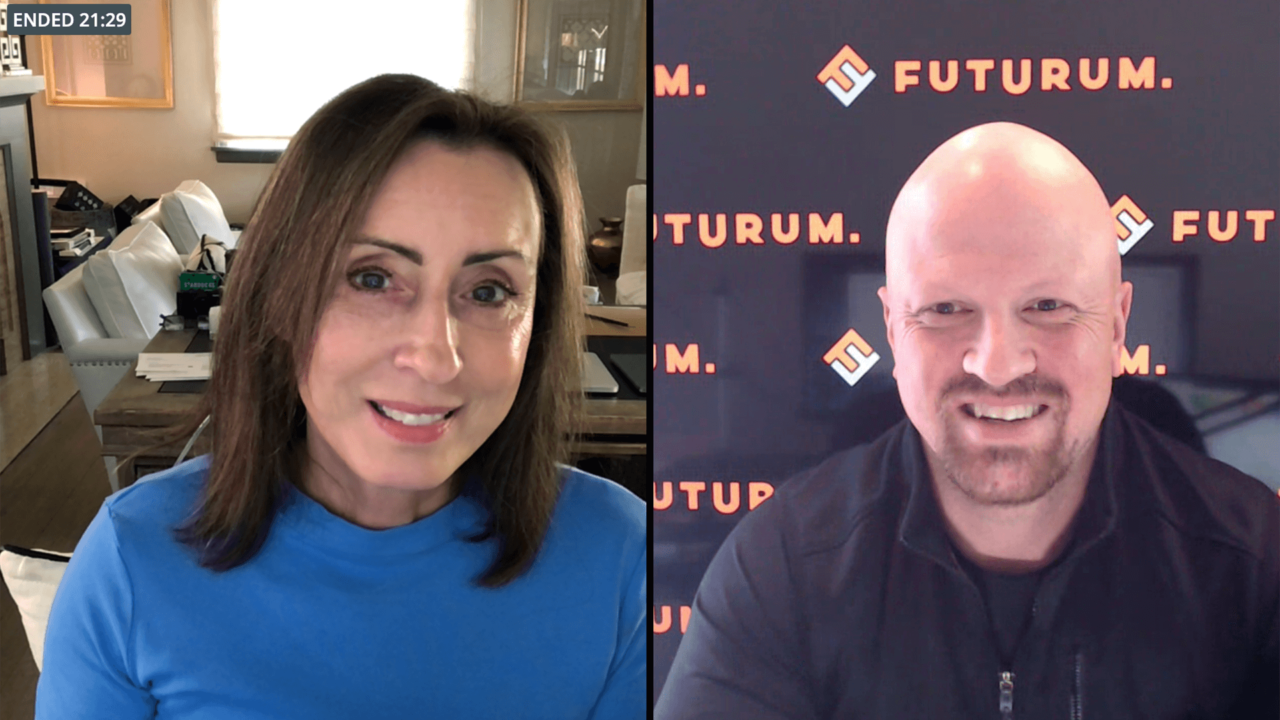 Microsoft announced the launch of Microsoft Viva, an employee experience platform designed to help people connect, focus, learn, and thrive at work. In this episode of the Futurum Tech Webcast, I was joined by my partner and fellow analyst Daniel Newman to talk all things Microsoft Viva.
For starters, a solution like Microsoft Viva is important on a number of fronts — we've collectively adapted to hybrid work, business leaders are cognizant of and trying to avoid burnout, and are focused on helping people feel more connected and supported by the organization, and they are also recognizing the importance of learning management and creating a culture of continuous learning within organizations (and making learning easy).
The Microsoft Viva Experience platform is comprised of a number of components that are conveniently centered around connection, insights, learning, and topics. Our conversation included a brief snapshot of each, including:
Viva Connections
The Viva Connections part of the Microsoft Viva Employee Experience Platform is the "gateway to modern employee experience" that is personalized and appears in the apps and devices employees use every day (like Teams). Viva Connections gives people a curated, company-branded experience that pulls together news, conversations, and other resources. It designed to be quick and easy to use, and users can publish content from SharePoint, Yammer, or Microsoft steam, to a single feed and post the external news and content organizations want employees to see (and use).
Of special interest to me, was the ability to use the Viva Connections platform to reach specific departments, regions, or roles within the company, by audience targeting or bring attention to important items in the feed by way of "boosting" so that items appear on top of the news feed until read or they have accomplished a certain number of impressions.
Microsoft Viva Topics
Microsoft Viva Topics uses AI to help empower people within the organization with knowledge and expertise in various apps to connect, manage, protect, and share that knowledge across systems and teams. Note that Viva Topics is available today for Microsoft commercial customers.
Viva Topics is intended to help manage the sea of information that employees encounter and must deal with on a daily basis. Microsoft data indicates that employees on average spend more than an hour a day looking for or recreating info that already exists within the organization, more than triple what they spent five years ago. To be fair, there's more information now, but still, that's a lot of wasted time and incredibly frustrating.
Onboarding, skill development, and knowledge drain are key issues business leaders face and Viva Topics is intended to address that. It appears as though this has grown out of the Project Cortex Preview program, launched about two years ago, a program in which Microsoft customers participated to help shape the product. Companies like Arla Foods, Unilever, Siemens Healthcare, and Mott MacDonald have been using Viva Topics in their organizations and have participated along the way in fine-tuning this product.
Microsoft Viva Learning
Microsoft Viva Learning is yet another component of Microsoft Viva platform, and is an app for Microsoft Teams that is in private preview at this time.
In June of 2020, Microsoft announced a goal of helping 25 million people around the world gain the digital skills they need to be successful. Now the goal is to extend beyond supporting jobseekers to helping support people's success once they are hired.
Daniel and I know from firsthand experience as well as our own research that successful digital transformation journeys (and successful organizations) rely on an organizations' commitment to create a culture of continuous learning. That's exactly what Microsoft Viva Learning is designed to do.
Viva Learning features a central hub where people can discover, share, assign, and learn from best-in-class content libraries, including LinkedIn Learning, Microsoft Learn, third party content providers, and an organization's own custom content, all geared to make learning on a daily basis a standard thing.
Teams and groups can set up their own learning tabs, and learning is not only personalized, but learning content is also centralized and easily accessed.
In developing Viva Learning, Microsoft, partnered with Skillsoft, Coursera, Pluralsight, and edX to integrate world-class content into Viva Learning.
It's also exciting to see that some of the biggest learning management system providers SAP SuccessFactors, Cornerstone, OnDemand, Saba have announced their intent to integrate with Viva Learning.
Microsoft Viva Insights
Last but never least, we touched on Microsoft Viva Insights, the final part of Microsoft's Viva employee experience platform. This offering is focused on employee wellbeing, which enables productivity, innovation, and engagement at work. Why is this relevant? Burnout and stress are increasingly more commonplace today — and that's a problem, and learning and development can play an important role in reducing stress and burnout. LinkedIn Learning's 2019 Workplace Learning Report showed that 94% of employees surveyed said they would stay at a company longer if it invested in their learning and development. Boom.
Equally relevant to this conversation, a December 2020 study found that 75% of US employees reported experiencing burnout, 70% reported higher stress, and more than half reported elevated levels of anxiety. All of these things inevitably lead to a lack of engagement, and non-engaged, unhappy employees generally don't stay.
As part of the Microsoft Viva Insights platform, the Glint Microsoft Power BI dashboard plays a role. Glint is a "People Success Platform" that was acquired by LinkedIn in 2018 and which uses real-time data, "people data," to help employees increase employee engagement and develop their people.
Microsoft Viva Insights for Teams is designed around fostering a culture where people can thrive. Featuring a dashboard designed to gauge how employees are feeling, the hope is that leaders can use de-identified and aggregated collaboration data to see "how people are working" and get a sense of how engaged and connected they are overall.
Personal wellbeing experiences, medication, mindfulness experiences, collaboration within the organization, engagement with others, all of these things are able to be monitored in a personal yet private manner, and hopefully help everyone — individuals, managers, and leaders — thrive.
What we share here in these show notes and in our conversation in the webcast just scratches the surface on all things related to Microsoft Viva's employee experience platform. Not surprising seeing this coming from Microsoft, and it's a perfect addition to the M365 platform, easily accessible by all — from enterprises to small to midsize businesses. It will be interesting for our team to watch how this plays out.
Watch the video interview here:
Grab the audio here:
Disclaimer: The Futurum Tech Webcast is for information and entertainment purposes only. Over the course of this podcast, we may talk about companies that are publicly traded and we may even reference that fact and their equity share price, but please do not take anything that we say as a recommendation about what you should do with your investment dollars. We are not investment advisors and we do not ask that you treat us as such.
Related content:
Microsoft's Azure Quantum Now Available For Public Preview 
Microsoft Announces Microsoft Cloud For Retail At NRF 2021, Showing Commitment To Helping Brands Enable Intelligent Retail
Microsoft Q2 Delivers On Strength Across Its Portfolio
Transcript:
Shelly Kramer: Hello and welcome to the Futurum Tech Webcast. I'm your host, Shelly Kramer. And I'm joined today by my business partner and daily partner in crime, Daniel Newman. Hello. We so rarely make time to do this together. That's terrible.
Daniel Newman: Yeah, we could be way better at this, but the good news is we're pulling it off on this Friday and about something that I think is near and dear to every business leader, owner, and employee's heart.
Shelly Kramer: Absolutely. So we're here today to talk a little bit about Microsoft's newly announced, Viva. Daniel, take it away and tell us a little bit about what Microsoft Viva is.
Daniel Newman: Yeah. Absolutely. So, we've heard more and more throughout this last year with the pandemic. People feel more disconnected from work and life and from their employees and sure we have technologies of course, like Microsoft Teams and others, the Zoom boom and the Cisco WebEx boom, but essentially we've been using remote tools to connect and collaboration has become one part of the experience of working together. Microsoft benefited bigly. That's my new favorite word, from the boom towards remote work. Teams saw its numbers go from 10 to 115 plus million in a matter of months, big part of the business. The problem is as many of us have experienced, I know I have. I'm guessing you probably have, remote work is a fulfilling but not always fulfilling in the same way for everyone. And it can be very complicated, people who are used to going into an office and used to connecting and seeing people and having sky bar meetings, water cooler discussions, breakouts, lunch in a cafeteria that stuff's been gone for a long time.
And technology is really a vehicle. It's a platform to bring people together. So it's not just about meetings. It's not just about making better meetings, which has been something a lot of technology companies, including Microsoft has done. So Viva really is a multi-module approach that the company's taking to experience. And we've heard the experience term, lot of buzz around that, they're talking about connecting people, right. How do you use the different platforms in the organization in their case, things like Yammer and Teams that I mentioned, SharePoint, Insights, what kind of data can be extracted from yourself for the managers and of course for the company leaders to better understand their organization. To enable this kind of work to be as productive as possible.
You've got learning, right. So we've seen a lot of companies make different passes at learning modules and tools and including LinkedIn which, hey, we're on right now. Which is been very invested in creating modules and platforms, but not necessarily done on an organization scale. How can the company help? And then Topics is kind of all about curation, how do you get the right people in front of the right information so that the knowledge center of a company can work collectively? So I basically just gave the whole thing in a few minutes, but that's the big idea. The big idea is moving from meetings to experiences and pulling all the parts together that are required to do that.
Shelly Kramer: Well. And I think to step back a little bit from those individual components, I think that what we face as business leaders, certainly us as business owners, we have a special set of circumstances in that our team has been remote and working virtual for decades. Okay. So we're experts at this and the pandemic didn't necessarily change that amount for us. What it did change though, is that we get our fix by getting up on stages and doing keynotes and attending client events and having dinners and different things where we actually have human to human, people to people contact and even us experts at remote work. I think all of our team would admit that sometimes we're just tired and we miss those other things that are part of our work experience. And so for people who aren't accustomed to this who are now going into almost a full year of remote work and feeling disconnected, I mean, I think their experiences are even more magnified than ours.
And I think that too the real challenge that organizations have is that happy employees are productive and efficient and they deliver great customer service and great customer experiences and they stay. So you have to, as business leaders be focused on employee connection and employee wellbeing. Because if you don't an employee engagement, because when you don't have all those things as an integral foundation of your business then you churn through employees. And I think that it has a really big impact on the bottom line. So I see a lot of what Microsoft is doing with Viva is attempting to get arms around the reality of, I think their tagline is an employee experience platform designed to help people connect, focus, learn, and thrive at work. And you can't really just have one of those things.
It's not really just about connecting and I think that's really where it's interesting. And you touched on some of these individual modules, Viva Connections is a way to give employees sort of a curated company branded experience that gives them news and conversation and other resources that make it easy for people to publish information into that connection stream from SharePoint or Yammer or the Microsoft Stream and to kind of support everybody and connect everybody, which I think is kind of cool. Another thing that the Connections does that I thought was really cool, you can reach specific departments or regions or roles within the company. Okay. So we have a small company and even then, sometimes we do some to everybody and some messages just to analyst or whatever but at the enterprise level, when you need to reach everybody within this particular part of the organization, I think it's kind of cool to be able to target your audience.
And another thing I thought that was cool about this functionality was that you can boost a piece of content much like we're all familiar with in social. And so that piece of content will remain at the top of the newsfeed until you can see that it's been read or they've seen that they've accomplished a certain number of impressions. So think about that though. Think about, you have hundreds of thousands of employees and you're trying to get a message out and having a mechanism for seeing that 75% of people within the organization have seen this message. I think that's a really valuable piece of technology that they're integrating in there.
Daniel Newman: Yeah. I mean, employee portals have sort of been this hodgepodge for a long time. What do you see when you arrive and you turn on your computer? And companies have done more and more with that through SharePoint and tools that companies like Microsoft have been building for a long time. And this is definitely something that needed a facelift, right? We saw the facelift of new collaboration technologies and improvements that were made over the last year. But what we didn't really see was the addressing the holistic work experience through a single tool. And Microsoft is really well primed to do this. And it was interesting, Microsoft did a work trend index and it was something like 60% of workers they found were less connected to work now than they were pre pandemic.
Shelly Kramer: I mean, that's a big number.
Daniel Newman: It's a huge number. I mean, it's more than half your employees. And of course if I had to read between the lines, which is as an analyst and I started breaking demographics, I bet a lot of those are your middle management, your frontline workers, people that are used to really having a very connected, engaged, work experience. Working with teams, getting feedback from their leadership that aren't getting that as in real time. And we all know that our work volume has picked up, anybody that's been working at home. And by the way, that's a real benefit. If you have the kind of job that allowed you to work at home, you should feel a little bit lucky because that was a really fortunate circumstance throughout this. But I think we all saw we didn't work less.
We didn't embrace being at home in the sense of like, "Ooh, this is great. I'm going to go watch TV at lunch." I mean, it was like now we can just meet every 30 minutes because you're never traveling. And we've done extensive research at Futurum, right? Our Digital Transformation Index, we look at what enables companies to be successful at transformation. And we see things like management support and budget and then of course we see things like great technology partnerships. But one thing that's always risen to the top, this has been something in all of the research qualitative and quantitative I've done, we've done in books, in our reports, culture. And culture was greatly impacted by COVID and by the impact it had on work. Companies that had those really the intimate in present cultures, companies that invested all that money to create cool workspaces.
I mean, where is all that now? I mean, for a year they haven't been using it. So kind of wrapping it up and maybe taking the next direction too is Microsoft with the M365 platform was really well-situated to deliver something like this because you have people using, for instance, this runs right out of environments you're using every day, you could be using Teams, you could be using SharePoint, you're could to be using any Microsoft 365 apps and it all starts tying together you're in the Edge browser, you can hit your browser just like going to a website and be part… You can become entrenched in this experience. And so, there's three or four things that are really interesting, and that's just for the UX.
Shelly, and I'd love for you to touch on this but the analytics stuff I thought was super duper interesting because I think a lot of us are so busy. We haven't spent much time reflecting and if you're at an individual, we need some self-actualization. And if you're a manager or a leader, you also need that same actualization, that data just seeing how many minutes people are in meetings or how many meetings are having is not an indicator of productivity.
Shelly Kramer: It is definitely not an indicator of productivity. Speaking of data points that irrelevant, this is specific to the Viva Topics module. And one of the things that Microsoft brought to the fore on this is that employees on average spend more than an hour a day looking for or recreating information that already exists within the organization, which is more than triple what they spent five years ago. Okay. So to be fair, there's more information in all systems today than there was five years ago. Right. But I mean, I think about even our small organization, Daniel, and how many times you and I go, "I know that exists, where is it?" Or whatever. So imagine that multiplied across. But I think that the Viva Insights part of this, which is focused on employee wellbeing, enabling productivity, innovation, and engagement at work is really tied to the fact that people with low engagement.
And we touched on this a minute ago, people with low engagement within the organization, people who don't have a good sense of wellbeing are not the people who are going to stay. They're more apt to leave. And so, what leaders in every bit of research that we do including our Digital Transformation Index, every bit of research that we've done in the last year has indicated that employee wellbeing is very, very high on the list of business leaders concerns because they know that people are stressed. Here's a data point from December, 2020. This comes from Microsoft. The study found that 75% of US employees experience burnout, 70% reported higher stress and more than half reported elevated levels of anxiety. So we're all being impacted in different ways by a pandemic. And that's really where this insights part of the module makes sense, because it's focused on creating a culture where people… I know you don't have an Apple Watch Daniel because you're a watch snob and you like fancy watches.
But the Apple Watch rather will show you, stop and take a breath and there's different mindfulness apps and things like that, that you can create to just sort of step back from what it is you're doing and take a minute to breathe and to re-center yourself and that sort of thing. So I think that what I noticed in this dashboard around Microsoft Viva Insights, is that it's designed to help gauge how employees are feeling and using data that is anonymized. And I always worry a little bit that people worry about privacy and feeling tracked and things like that. So based on the information I read, the data here that's being collected is anonymized and people can sort of check how you're feeling today or you can help sort of manage your tasks.
And you can get, Oh, de-identified and aggregated collaboration data is what Microsoft is calling this. And they're using those insights to see how people are working and to see how engaged and connected people are overall. And I think that what those insights will show leaders, what they're designed to show leaders is you know what? Daniel's a great guy but I can see here… Or actually it won't be personalized. Right. But we can see that we're having struggles within the organization with this particular thing or whatever. And so I think it will allow leaders to kind of modify things based on the data that they're seeing.
Daniel Newman: Yeah. I think a couple of the things I really like too, is that they're using the privacy security layers that are critical for anonymizing data at scale. But however, on a personal level, the data you see about yourself is about you. And I think for a lot of employees understanding work habits effectiveness… I remember days at certain points I'd kind of get a feeling, I don't know if it was what I was eating or the way I do meeting schedules or just the early start. But I'd start to see every day around the same time I'd feel really foggy, get really fatigued. And I even laugh. Sometimes I'm like, "I need a nap before I can finish whatever I'm working on." Even that 10 minutes though, maybe it's not actually a nap.
Maybe it's just taking that 10 minutes to step out of your office just go outside, get fresh air. Like you said, the watch maybe would tell you to stand up, but people become more productive and also giving you some sort of insights on your own habits of disruption. We all know I mean, the data's pretty overwhelming that people that use social media throughout the day and we're guilty, you like Facebook a lot, I like Twitter a lot, but we all spend our time on different platforms. And it is really distracting in terms of getting in and out of work. And some of us do it better than others. Some of us can bounce out and read an article and share it and come right back and we're in the zone. I mean, they say it could take like 15 or 20 minutes to reconcentrate.
And these are things that are sort of well-documented but do you know it about you? We're so good at passing along statistics in a general sense, but when it gets self-imposed or self-inflicting we're kind of like, "Oh, it's not my thing. I mean, everyone else that goes on social, it really messes them up. But I'm good." So I like a lot of that personal connected insight for people. Of course, those anonymized pieces for management are great. We've been managing by CRM and ERP for a long time, tracking sales activities and workflows, project management tools. And that's the productivity side, but the human element is what's sort of missing. So this kind of takes those two things together. You have your CRM data, you have your project data, but what about the human data?
And this is kind of what I look at. It's human experience data, and it's something that's really been lacking. So that was the part of the four that stood out to me a lot. But I actually really kind of like in a lot of ways, Shelly, it's kind of like a enterprise social network. I mean, and we've kind of tried this in some different ways over the years, there's Facebook for business and there's these different things. But I think really what deep down they're trying to do is, what would be a social network that still doesn't completely eradicate productivity in the workplace? It's thinks about the individual that makes information discernible and knowledge accessible, but at the same time it gives people the opportunity to self-reflect on their work and to become as productive as possible.
Shelly Kramer: Yeah. And I think that we have glossed over a little bit the module focused on learning, Microsoft Viva learning. It's an app for Microsoft teams. It launched in a private preview so it's not completely out there yet, but what I think is so important in addition to what you just said is that we know that when it comes to digital transformation and success on that never-ending journey, having a culture of continuous learning is critical. Okay. And many organizations don't have that. And we know that from our research, that what has happened with learning management is that people got really, really hot on learning management in the early 2000s and then about 2008, they just stopped. And of course we had other things going on in the economy then, but companies in many ways have backed off from learning programs and we're paying the price for that.
So I think that the Viva learning is about creating a central hub where people can discover and share and assign and learn from people within their organization. And then also best in class content libraries, this is where Microsoft's ownership of LinkedIn comes in because LinkedIn has amazing learning programs. They're also featuring content from third-party providers, the organization's own custom content and all of this is geared to make learning on a daily basis sort of a standard thing. And then the other cool thing about this is again you can personalize the learning, the content is personalized and you can say, "Okay, my team focuses on this and I can set up my own learning specific to the people on my team." And I think that's really pretty cool.
I also see that some of the biggest learning management system providers like SAP SuccessFactors, Cornerstone, On-demand and Saba have all announced that they are going to integrate with Viva learning. So I think that's a big vote of confidence that this is really an amazing piece of functionality for Microsoft 365 and that whole platform and the offering and how that really will serve people across the enterprise.
Daniel Newman: Yeah. There's a lot to be encouraged by here. Future of work has been brought to mind. We know the future is going to be a bit more hybrid. We really, I think can sense that while there will be a normalcy again in what will become our life, we'll feel just like normal, just like what was our lives. It probably will be a little more hybrid. We've learned how to be productive remotely. We also do know that over time, I think there is a desire to reconnect and re-engage as humans for some that was days. Some have not seen anybody in a year and everybody's unique there, but the technology provides a platform for flexibility. And like you said, learning, understanding, connecting, and engaging. So this is a really sound trajectory. The uptake will be interesting. Monetization is still something that I'm kind of curious about. How does a company like Microsoft benefit financially from this big investment.
Obviously you're going to get workloads. You're going to get more use of Teams. There's some things that are indirect, but it doesn't look like it's an additional service that you're paying for. So it looks like it's something as part of your M365 license or it's a subscription now.
Shelly Kramer: Yeah.
Daniel Newman: So it's a really promising thing. And I'm kind of interested to see how this next few months roll out, but if you're out there and you run a business it's something to look at. If you're tracking the company and the business, it's something to pay attention to. And we've seen inklings of this from Salesforce and other companies that have done things about future of work.
Shelly Kramer: Right.
Daniel Newman: I expect this to become more prevalent among high tech coming up with solutions to help address not just collaboration, but really the future of work and the way we each work on a daily basis.
Shelly Kramer: Yeah. Absolutely. Absolutely well, great conversation. And I'm glad we made time to hang out together today. And I'm really looking forward to seeing where Microsoft goes with this Viva product because it's really pretty cool.
Daniel Newman: Yeah. I'm excited too and it was great seeing you and I hope everybody enjoyed this and subscribe and follow Shelly, because this is on her LinkedIn. And tune in again we'll try do this more often.
Shelly Kramer: All right. See you later.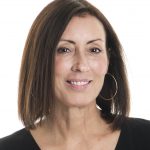 Shelly Kramer is a Principal Analyst and Founding Partner at Futurum Research. A serial entrepreneur with a technology centric focus, she has worked alongside some of the world's largest brands to embrace disruption and spur innovation, understand and address the realities of the connected customer, and help navigate the process of digital transformation. She brings 20 years' experience as a brand strategist to her work at Futurum, and has deep experience helping global companies with marketing challenges, GTM strategies, messaging development, and driving strategy and digital transformation for B2B brands across multiple verticals. Shelly's coverage areas include Collaboration/CX/SaaS, platforms, ESG, and Cybersecurity, as well as topics and trends related to the Future of Work, the transformation of the workplace and how people and technology are driving that transformation. A transplanted New Yorker, she has learned to love life in the Midwest, and has firsthand experience that some of the most innovative minds and most successful companies in the world also happen to live in "flyover country."