HPE Discover Announcements of Note – Futurum Tech Webcast
HPE Discover Announcements of Note – Futurum Tech Webcast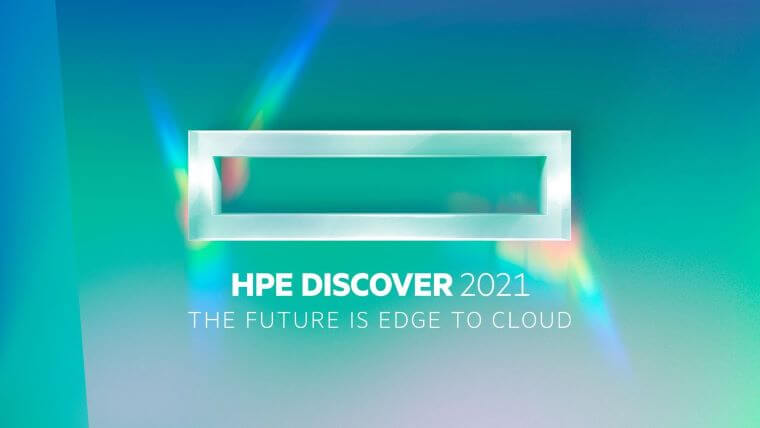 In this episode of the Futurum Tech Webcast, Futurum's Shelly Kramer and Steven Dickens webcast cover announcements of note coming out of HPE's HPE Discover event held this past week.
Their conversation included analysis and insights about:
You can find the full webcast covering announcements that were of particular interest to us, and a deeper discussion on the above topics here:
Or grab the podcast by way of your favorite streaming method here:
Note that all of the content from HPE Discover is available on demand, and these were but a few of the announcements that we wanted to highlight. You'll find access to the full event here.
Last but not least, if you've not yet subscribed to the Futurum YouTube and Futurum Tech Podcast in those channels, take a moment and do that. You won't be disappointed.
Disclaimer: The Futurum Tech Webcast is for information and entertainment purposes only. Over the course of this podcast, we may talk about companies that are publicly traded and we may even reference that fact and their equity share price, but please do not take anything that we say as a recommendation about what you should do with your investment dollars. We are not investment advisors and we do not ask that you treat us as such.
Other insights from Futurum Research:
HPE Announces New Vertically Optimized GreenLake Cloud Services at HPE Discover
HPE's Project Aurora Launches, a New Zero-Trust Offering to Help Address Security Concerns
Salomon's Selection of HPE GreenLake Designed to Aid in Meeting its Ambitious Sustainability Goal
HPE Acquires Determined AI to Accelerate ML Training Capabilities
Transcript:
Shelly Kramer: Hello and welcome to this episode of the Futurum Tech Webcast. I'm your host Shelly Kramer. And today is an exciting day as I'm joined by my newest colleague, Steven Dickens, who's our new vice president of business development and senior analyst. Steven, welcome.
Steven Dickens: Fantastic. Thank you, Shelly. Great to be part of the team finally. It feels like it's been a long time coming, so good to be on the show.
Shelly Kramer: Absolutely. Well, I'm so glad to have you. Well, in this show today, we are going to talk about news coming out of HPE Discover. It's been a busy week, HPE's amazing event. And we're going to start by talking about HPE's announcement of its new vertically optimized GreenLake cloud services. And Steven, you're going to tell us about that.
Steven Dickens: Fantastic. So yeah, really exciting announcements coming out of Discover this week. I was encouraged to see what HPE was doing in the space. I think as they try and find a spot for their offerings in the market, they're going to go increasingly verticalized. They were focusing in on healthcare. They were focusing in on financial services with Lusis, and I really saw this analysis as kind of a really good way for them to get into this space. Obviously with the three big hyper scanners, I think it's going to be interesting to see how some of the other cloud providers and now the other sort of cloud providers that are trying to really find their foothold in the marketplace.
And that's what I covered in the piece that I wrote. I think the other interesting dynamic here is what we're seeing around hybrid cloud and where workloads need to stay on premise as opposed to go to the public cloud. And I think we're going to see more in that space. I know Oracle are doing work in that space and some of the others are, but I feel the announcements from HPE were really timely as they look to develop at GreenLake and what they're doing with hybrid rather than just a pure public cloud approach.
Shelly Kramer: Absolutely. Any other thing I think that is really so attractive is that the solution scales according to demand and it can support. What we've learned over the course of the last year navigating a global pandemic is the agility and business resilience and being able to manage costs in a way that makes sense are all sort of top of mind. So when you can scale up or scale down quickly as needed, when you have the option, as you do with this offering of paying per user, that's pretty attractive. And so I think that that paper use model we're going to see more of.
And so I thought this was a really interesting move. Not surprising, as you said, focus on healthcare, financial services, telecommunications makes perfect sense.
Steven Dickens: Completely agree, Shelly. I think that what was interesting is they've taken that pay per use sort of growth model and verticalized that even, and that was interesting for me. So in the financial services space, pay per transaction, pay per record for the EMR stuff they were doing in healthcare with the electronic medical records. So I think that they're even going one step further than maybe the public cloud vendors are doing. So it's not just pay per virtual machine or virtual server. It was really going to pay per transaction.
And I think organizations are going to find that particularly interesting because that's tagged to their business growth metrics. It's tagged to how they think about their business rather than how they're forced to think by some of the traditional providers, but think about how you pay for this in our terms, not in how your business grows.
Shelly Kramer: Well, and I think that's what's so important today is really moving away from this is everything is on our terms really I think today's focus, when it can be on what it is you need to help your business grow and succeed. I think that that's a huge value proposition. So moving on to some other news that I thought was really interesting, again, touching on GreenLake. Solomon Group, which is a sports equipment manufacturer, a large sports equipment manufacturer, headquartered in France, selected HPE GreenLake to help meet its sustainability goals.
And there's more than one reason for the selection of GreenLake, and one of those reasons is the ability to provide a next gen on-prem cloud environment. And of course that's a strategic one and increasing business agility, which I just talked about and increasing data centers, sustainability, all of those equally relevant. And one other factor I think that came into this decision was that this was a strategic move to not only meet the company's goals today, but to serve it into the future. And I think that's what we're seeing in a lot of these decision processes.
It's not my today solution that is the only factor, it's my today and into tomorrow solution thinking beyond. And I think that's important. But what I thought was really interesting here is that part of what drove the selection by Solomon Group is that they wanted to be able to rely on HPE GreenLake to help them meet their sustainability goals and reduce the environmental impact of IT and how this company has a particularly ambitious sustainability goal of achieving 30% reduction in carbon emissions by 2025, only four short years from now.
And so I think that what we're seeing in the market, we're seeing such an increase in the important of ESG, which is environmental, social, and corporate governance. And I think that we're going to see more and more of this being a competitive advantage for vendors. We can help you meet these goals and not only is it a vendor advantage from the sales standpoint, I think it's a customer advantage when you're using solutions with a goal toward sustainability and really embracing ESG. I think that's a solid value proposition. So I was really glad to see that news.
Steven Dickens: Yeah. I agree, Shelly. I was really encouraged by this. I thought it was good that they made this one, that sort of primary press releases that came out. I think it shows a focus from the organization, both from Solomon Group, which is to be encouraged, seeing them be so vocal about their objectives in the ESG space. But also what was interesting for me was how, and I wrote the piece and got chance to sort of go deep on it. But, it was interesting for me was the focus that HPE were putting on this. So it wasn't lip service. It was a real sort of depth and focus that was encouraging and I thought how they were looking to position GreenLake, which we just spent some time talking around the sort of pay as you grow model.
But taking that one step further and really putting a lens on it that says, not only can we pay as you go and flexibility and the hybrid model that they're talking about so vociferously, but also tagging that to ESG and tagging that to some of the climate goals that their clients have got. So I thought it was a really strong piece.
Shelly Kramer: Yeah, I did as well. Great job on it.
Steven Dickens: Thank you.
Shelly Kramer: So now let's talk about Project Aurora.
Steven Dickens: Well, there's some real depth to this one, Shelly, and we're going to struggle, so I'd recommend the listeners and our viewers go to the show notes and take a few moments to read through the piece I've put on the future website on this. But really there's a lot of depth and a lot of deep engineering, and this came out through one of their blog posts. So it was, and it took a lot of reading for me to go through this, but really what they're doing is taking some of the security piece and moving that closer to the Silicon.
And as I commented in my piece, I think this is really important for where the industry's going directionally. I think we've spent a lot of time focusing on ISO 27001 from a compliance point of view. We've talked a lot about the software vendors out there in this space who've driven a sort of compliance message and driven software-driven approaches. But as we did a detailed report on confidential computing, this space is emerging and growing of where security is getting closer to the Silicon and the firmware rather than being an afterthought that's brought us a solution afterwards.
And I think as we all hear about the ransomware attacks, the cyber attacks, what's going on in the geopolitical environment, I think as the threat landscape changes and becomes more dynamic, the choices that are put in front of CSOs, it's kind of what do I do next. And what I was impressed with in the HPE piece is they're taking that further towards the Silicon and doing that in the factory.
Shelly Kramer: Right.
Steven Dickens: So that the CSOs don't have to make conscious choices about what tools and how they deployed them. It's kind of always on from an infrastructure point of view because it's built into the hardware. And I think as the landscape gets more scary and we hear more about these attacks, I think that approach is going to be more and more important.
Shelly Kramer: Absolutely. Fred and I just did a webcast on as part of our cybersecurity shorts series, and one of the things that we talked about is that the cybersecurity landscape sort of feels like it's a game of whack-a-mole that never stops and you're just over here trying as hard as you can. So I do feel like that that zero trust offerings are key in continuing to make security, cybersecurity a primary concern in the enterprise and beyond I think is something that we have no choice, but to embrace.
Steven Dickens: I think it's a dense subject and there's a lot of ground here. I think the piece we did on Project Aurora from HPE is worth certainly taking a look at, and we'll put the link to that in the show notes. We've also done an even more in-depth piece on confidential computing and how that whole space is emerging. So that's a further read again. But if you're interested in that space, definitely double click on those two assets and read further because there's a lot of material here and a lot of things that people need to be aware of.
Shelly Kramer: And we'll include a link to our research report that Steven mentioned on confidential computing, we'll include a link to that in our show notes as well. So now we're going to wrap up our show with the last, there were many things that came out of HPE Discover event. We wanted to just highlight some things that caught our attention. And the last thing that caught my attention this week was HPE's acquisition of Determined AI with a view toward accelerating their machine learning capabilities. And so Determined AI is this San Francisco based startup.
They deliver a powerful and robust software stack that's used to train AI models faster and they use an open source machine learning platform, which is kind of interesting. I didn't realize it was an open source platform until you and I started talking about this. So HPE will no doubt combine Determined AI's software solution with its own AI and high-performance computing offerings and this will enable machine learning engineers to more implement and train machine learning models. And really, the goal is to speed up everything and to deliver more accurate insights from the data.
So I thought that that was pretty interesting. The deal size wasn't disclosed, but very much this is a move to strengthen HPE's strategic capability in terms of its AI portfolio and its HPC offerings, and very well suited to be incorporating into the companies as a service ambitions as well.
Steven Dickens: Yeah, I was interested. I mean, for me, when a deal size isn't disclosed, that's always interesting. I'm always kind of looking for that. So maybe we'll see how big this is as it starts to come through. The other piece that was particularly interesting for me with kind of my background, Shelly, was that this is open source.
Shelly Kramer: Right.
Steven Dickens: So it's always when there's a change of ownership, the open source communities kind of thinking what's going on here, what's the community support. It takes a while for that to flow through. So I'm going to be watching this from an open source perspective. I'm encouraged by what I read in the press release and what the coverage got at discover, so there's not a concern here, but it's always one to watch going forward. There's a community that develops around these products.
Shelly Kramer: Absolutely.
Steven Dickens: And the community needs to stay engaged as that ownership transition. So I think that's something to track and watch for as this goes.
Shelly Kramer: Absolutely. Makes perfect sense. Well, Steven, thanks for joining me today on our maiden voyage webcasting together. It's awesome to have you as part of our team and that does it for our coverage of the things that got our interest coming out of the HPE Discover event. And as always, thank you, our audience, for hanging out with us today. And if you're watching us on YouTube, be sure and hit the subscribe button. If you're listening on whatever streaming channel you use for your podcast, be sure and hit the subscribe button and we'll see you again next time.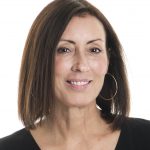 Shelly Kramer is a Principal Analyst and Founding Partner at Futurum Research. A serial entrepreneur with a technology centric focus, she has worked alongside some of the world's largest brands to embrace disruption and spur innovation, understand and address the realities of the connected customer, and help navigate the process of digital transformation. She brings 20 years' experience as a brand strategist to her work at Futurum, and has deep experience helping global companies with marketing challenges, GTM strategies, messaging development, and driving strategy and digital transformation for B2B brands across multiple verticals. Shelly's coverage areas include Collaboration/CX/SaaS, platforms, ESG, and Cybersecurity, as well as topics and trends related to the Future of Work, the transformation of the workplace and how people and technology are driving that transformation. A transplanted New Yorker, she has learned to love life in the Midwest, and has firsthand experience that some of the most innovative minds and most successful companies in the world also happen to live in "flyover country."