How the Right Enterprise Health, Safety and Environment Management Software Can Be a Gamechanger – Futurum Tech Webcast Interview Series
How the Right Enterprise Health, Safety and Environment Management Software Can Be a Gamechanger – Futurum Tech Webcast Interview Series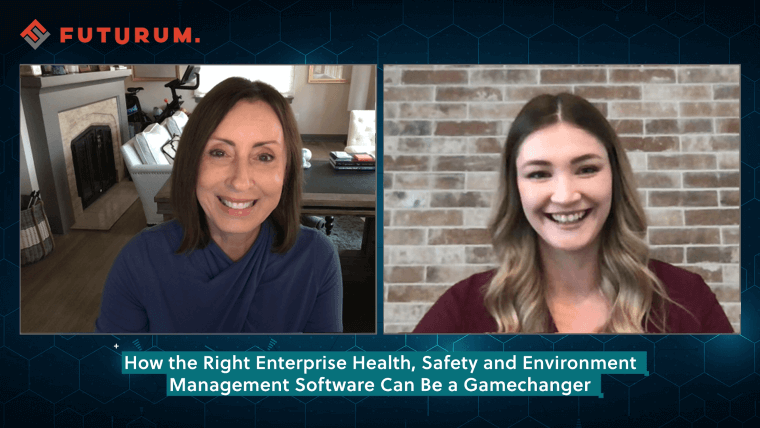 Welcome to this episode of the Futurum Tech Webcast Interview Series. I'm your host Shelly Kramer. I'm joined today by Kirsty Thompson, marketing manager for Sodales Solutions. Before we get started, we talked a little about the cost of employee health and safety programs — and it's exponentially more than a line item on the budget sheet— especially today. A poorly managed program can not only potentially result in productivity and financial losses, it can be a threat to the safety and well-being of employees. According to a 2019 survey, workplace-related injuries cost businesses $1 billion per week — yes, per week. And costs are probably much higher than that when you take lost productivity and decreases in employee morale.
That's why it's essential that organizations make health, safety, and environmental management a priority. But how exactly do organizations go about doing that? That's what we explored in today's conversation. Kirsty and I discussed all things workplace safety and the role that technology solutions can play in creating a holistic view of organizational safety, including:
There's been a renewed focus in the last year on employee health and safety programs. Kirsty shared what Sodales' customers are seeing, along with the current state of the health and safety program industry.
Workplace related injuries can cost organizations a lot of money, and yet many struggle with creating workplace health and safety programs. We explored common roadblocks that customers continually face.
Sodales Enterprise Health, Safety and Environmental Management Software has been a game changer for a lot of companies. Kirsty provide an overview of the solution and insights on why Sodales' customers have found it to be such a difference maker.
We explored what type of companies or industries can benefit the most from using enterprise health, safety and environmental management software, and Kirsty shared some use case examples.
You can watch the video of our webcast here:
Or grab the audio by way of your favorite streaming platform here:
You'll find the Sodales Enterprise Health, Safety and Environmental Management Software in SAP Store and if you're exploring or considering integrating employee health and safety programs into your business operations, or looking to upgrade your current solution, you'll definitely want to make time to check that out.
You'll find Kirsty Thompson on LinkedIn here, and feel free to connect with her and reach out if you have any questions or would like more information.
Don't Miss An Episode – Subscribe Below:
Disclaimer: The Futurum Tech Webcast is for information and entertainment purposes only. Over the course of this webcast, we may talk about companies that are publicly traded and we may even reference that fact and their equity share price, but please do not take anything that we say as a recommendation about what you should do with your investment dollars. We are not investment advisors and we do not ask that you treat us as such.
Transcript:
Shelly Kramer: Hello, and welcome to this episode of the Futurum Tech Webcast. I'm your host, Shelly Kramer, and this conversation is part of our interviews series of discussions. And today, I am joined by Kirsty Thompson, a Marketing Manager for Sodales Solutions. We are going to talk today about employee health and safety programs and how achieving a holistic view of organizational safety excellence is actually in just about every business's best interest.
So, Kirsty, welcome. It's great to have you.
Kirsty Thompson: Thank you. It's great to be here today.
Shelly Kramer: Absolutely. Before we start our discussion, I might step back a little bit and just talk about employee health and safety programs. These things are definitely more than just a line item on the budget sheet, especially today. We know that a poorly managed program can not only potentially result in productivity losses and financial losses, but more importantly, that can be threat to the safety and well-being of employees. And, I think one of the things that has come resoundingly out of navigating a global pandemic for the last couple of years is that employees actually care a lot about what their organizations do as it relates to their well-being and safety. It really is an important thing.
Some data points here. Pre pandemic, according to a survey that was done in 2019, workplace related injuries cost about $1 billion a week. I don't know about you, but that's a big number and a big number when you think about the fact that it's happening on a weekly basis. The costs are actually probably even greater than that, when you take into consideration lost productivity and the impact to employee morale that workplace health and safety issues have, so it really is a big deal.
That's why we're having this conversation today and it's why it's so important for organizations to really make health, safety and environmental management a priority. How do organizations do that? That's why Kirsty's here and that's what we're going to be talking about today.
So, Kirsty, again welcome to the show. I'd love for you to tell us a little bit about you and your career path, and just introduce yourself to us.
Kirsty Thompson: Sure. Just a quick introduction on myself. I do have a background in marketing, in some different highly regulated industries. Before coming to Sodales, I was actually working in marketing in the financial services industry. And now, I am here at Sodales Solutions and I'm really working to transform our digital strategy and our communication efforts. And, really looking forward to digging deeper into workplace health and safety today.
Shelly Kramer: Absolutely. Absolutely. So a background in highly regulated industries, compliance needs, that's really an important skillset to bring to this conversation. That's terrific.
Tell us, also, just a little bit about Sodales and what the company does, where you're headquartered and that sort of thing.
Kirsty Thompson: Definitely. Sodales Solutions is actually an SAP Pinnacle award winning cloud software company. We are located in Toronto, Canada. We provide enterprise safety as well as labor relations solutions for highly regulated industries. Now, our all-in-one enterprise health safety and environment management platform is a full suite, and it does come with industry best practices for safety, compliance. We've really seen great adoption and have a global customer base within highly regulated industries, as I mentioned before, including public sector, utilities, manufacturing, engineering and construction, healthcare, transportation and even education.
We're extremely proud to provide our customers with an integrated, preventative and proactive approach to health and safety.
Shelly Kramer: That's awesome. We have seen a renewed focus, over the course of the last year or so, on employee health and safety programs for obvious reasons. How often does a global pandemic come along?
But that said, I want to talk a little bit about what your customers are seeing out there. What are they experiencing as it relates to employee health and safety programs?
Kirsty Thompson: Definitely. In general, safety departments are working with your other departments, as well as your contractors, as well as regulators, in order to enable compliance practices across your organization. But, what we're really seeing now is that safety is actually at the forefront of all business functions and it's really becoming everyone's responsibility.
So safety is now looked at as this new way to run your business and has really become part of the core employee experience within your organization.
Shelly Kramer: Right.
Kirsty Thompson: Something that we're really seeing a lot of, and it's been shown in so many studies, is that companies who treat safety as a silo process, they really aren't able to build their capability in their field and they're aren't able to integrate their safety across their core business functions. As you're looking towards the future and you're really trying to be ready for that as an organization, you need to be able to manage your safety as this integrated process that is connected with your core business functions. Your production, your customer service, your clients and even your HR departments, when it comes to employee learning and performance, should all be connected with your health and safety programs.
Shelly Kramer: Absolutely, absolutely. What would you say that the state of the health and safety program industry is, as a whole?
Kirsty Thompson: We're definitely seeing some big trends when it comes to health and safety in the industry right now, we our customers. Our customers are really shifting from data level improvements to improving end-to-end organizational downstream processes. They really want to make informed policy improvements across their entire organization.
Now, what that means is they're looking to use a proactive approach for identifying their non-conformities. I think it's really important to mention that it's not just for their people but also for their sites and their different locations.
Shelly Kramer: Right.
Kirsty Thompson: This, all together, has really shifted their focus onto collaboration. So they've really come to realize that safety and policy improvements are directly connected to collaboration across not just their employees and their HR leadership, but also their operations, and their external auditors and the regulatory bodies.
Shelly Kramer: Yeah, absolutely. Absolutely. One of the things that, when you say collaboration is so important, the way that I think about health and safety programs is that if your way of managing these things is this Excel spreadsheet over here and this team has this Excel spreadsheet, and this team over is using this spreadsheet, and none of these things are connected and we're not, as a workplace, as a workforce, connected, able to have visibility into a platform, visibility into what's going on throughout the organization, you're just really severely hamstrung. I think that collaboration is key.
Also, understanding the need to remove those doggone silos. I think that's a big barrier to success, when it comes to these programs is when you have things piecemealed out and siloed, you're really not going to be able to deliver the kind of programs that you need to be delivering.
Kirsty Thompson: For sure.
Shelly Kramer: Yeah. As I said in the introductory part of this conversation, workplace related injuries are not cheap. They can cost organizations a lot of money, downtime, it can affect employee morale.
I think one of the things that has come for sure out of pandemic is that we've learned that safety really matters to employees. And, working for an organization where people feel like their safety, their well-being is of primary importance is really, really important. So how you manage your workplace, and your employee health and safety programs actually plays a role in not only how successful you're able to recruit, but also how you're able to retain employees. It speaks to culture, as a whole, in terms of how it is your organization thinks about and act about these kinds of programs so I think that's really important.
That said, this is not always the most easy thing and the most easy box to check, when you're trying to make sure your technology stack is what it should be. I know that customers face roadblocks along the way. Would you share with us a little bit about some of the challenges, some of the roadblocks that you see that your customers deal with?
Kirsty Thompson: Yeah, that's a great question. A lot of our customers do face a lot of roadblocks in the industry.
One of those most common roadblocks is actually having way too many tools. And, they have all these tools that aren't standardized, and they aren't integrated and they've become really redundant. They don't even have the basic ability, say, link their incidents and trigger training events for their non-conformities. Or, to integrate their performance management programs with their safety goals. And, that's creating some really big gaps. It's preventing them from achieving their ideal zero site incident goals.
Shelly Kramer: Right.
Kirsty Thompson: Another major roadblock is all centered around corrective processes. They're really lacking the visibility into the industry procedures and methodologies that do help them effectively identify their corrective processes. That's actually making them look towards the technology, to deliver the best practices for their industry for them.
Shelly Kramer: Yeah, that makes perfect sense.
Kirsty Thompson: Yeah. Organizations are also dealing with massive amounts of documentation. We have customers who have over 40,000 inspections per month and they really need a consistent approach for their data and documentation control. That can so overwhelming and it really creates a lot of inconsistency, especially those with different regions, and locations and sites.
Shelly Kramer: Right.
Kirsty Thompson: Imagine manually searching through all of that documentation, that process would become so time consuming.
Shelly Kramer: Well, time consuming, not in any way efficient or cost effective, so easy to miss key pieces of information, just because we're human.
Speaking of technology stacks, the reality of it is that there are technology solutions available that can help solve this and that's what I want to talk about a little bit. The Sodales Enterprise Healthy, Safety and Environmental Management Software has really been a game changer for a lot of companies. Talk with us a little bit about that solution, if you would, and really give us an overview?
Kirsty Thompson: For sure. The Sodales EHS extension for SAP SuccessFactors actually provides an end-to-end integrated environment for managing your health and safety incidents. So we're actually taking a new approach and we're integrating safety across your business decisions, your strategy and your performance.
What's really great about our solution is it's powered by AI-based chat bots that helps to process the critical information and tasks that are related to your health and safety teams. Now, our solution's really making a big difference for a lot of organizations, like you said, especially those that do value speed. Most of our customers are large enterprise customers and they're used to these long, complex projects.
Shelly Kramer: Right.
Kirsty Thompson: Luckily, in many cases with our solution, the time to value is actually less than three weeks.
Shelly Kramer: Wow.
Kirsty Thompson: That's only possible with the industry content that they're able to quickly enable.
I also really want to highlight how extensible our solution is. This extensibility means they're able to be flexible and robust, and they're able to adapt to the new and changing guidelines that are constantly affecting our customers. That's all due to the fact that the underlying technology of our solution is big data technology. They're really able to streamline and integrate their company's specific processes to their core health and safety programs, especially ones where they differ for each customer and their processes aren't really the same. In certain industries, we see customers that are linking their specialized lead management processes for rules based on employee demographics. But, we also see organizations with company specific legal requirements, where they're really looking to have one single legal repository for all their legal tasks and associated documents. With our solution, we're giving them one convenient place to house all this important information.
Shelly Kramer: One place where all the information is, accessibility throughout the organization to the people who need it, the ability because of the technology powering the solution to stay completely up-to-date as it relates to regulations, and changes and everything else, as it relates to compliance and the things that highly regulated industries deal with on a regular basis. It really is a game changer, to be able to rely on this kind of solution.
Kirsty Thompson: Definitely, it really is. It's great that we have so many customers that are really happy with our product and so many success stories that we can share.
Shelly Kramer: I know that we talked a little bit, just a minute ago, about the bulk of your customers are enterprise customers. Are there any kind of companies or industries that benefit most from using a solution like this?
Kirsty Thompson: Definitely. Most of our customers, they are global organizations and they often have localized or even site specific needs. They really are looking for that all-in-one platform that does provide them the ability to be flexible for those different requirements, but without incurring expensive costs.
We have many great customers throughout different highly regulated industries that I can share with you. The first one is actually the Woodbridge Group. Now, Woodbridge is a global leader in integrated systems manufacturing and they operate 63 different facilities in 21 countries, including North America, China, Brazil and India. Woodbridge was actually looking to streamline their audit and their risk management processes and really needed to automate their manual and error crawl method for collecting their global risk data. Our deployment with Woodbridge was actually a big bang approach and they had full integration with their core SAP SuccessFactors HR suite, which did give them a completely preventative approach to their health and safety.
Now, another great example is dormakaba. Domakaba is one of the top three players in the global market for access and security systems, and they have a presence in 100 countries. They came to us through the SAP Store and we used a phased approach in this implementation, as opposed to the big bang approach with Woodbridge. They were looking to implement our solution for both their employees as well as their contractors, and really increase that collaboration like we talked about before. We had a global rollout and they were really looking for a standardized reporting system where they can generate executive level reports, having all countries in one single streamlined program, which was what made our solution so great for dormakaba.
Shelly Kramer: Yeah, that makes perfect sense and especially when you're talking about a global operation and trying to manage that across the world. That's a big deal.
Kirsty Thompson: Definitely.
Shelly Kramer: Well, Kirsty, this has been a fantastic conversation. To our audience, if you didn't wake up today thinking about organizational safety excellence and really what the importance of employee health and safety programs, and how that impacts your culture, your bottom line and your risk management, your risk mitigation strategies, now maybe you're thinking about it a little more. And for sure, I'll recommend that you check out the Sodales Solution. You can find that in the SAP Store.
And, Kirsty, thank you so much for hanging out with me today and sharing your insights on this topic. You've been an amazing conversationalist.
Kirsty Thompson: Yeah, thank you so much. It was great to be here with you today.
Shelly Kramer: Do you have any final thoughts you want to leave us with?
Kirsty Thompson: No. I think I covered what is so great about our solution and the way we can help so many different organizations, including even public sector, governments and all those high unionized sectors. There's really something for every little industry out there.
Shelly Kramer: Absolutely. For our audience, I will be sure to put a link to the Sodales Solution that you'll find in the SAP Store, I'll put a link to that in our show notes. And, I will also include a link to Kirsty's LinkedIn profile. And I encourage you, if you want to know more about how a solution like this can change the game for you like it has for so many other organizations, I encourage you to reach out to Kirsty. I know she'd be happy to talk to you.
And with that, thank you again, Kirsty, for spending time with us today, and thank you to our viewing and our listening audience as well. We'll see you again next time.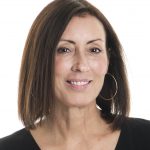 A serial entrepreneur with a technology centric focus, Shelly has worked with some of the world's largest brands to lead them into the digital space, embrace disruption, understand the reality of the connected customer, and help navigate the process of Digital Transformation. Read Full Bio.