How Intel is Driving Network Transformation to Unlock the Full Potential of 5G – Futurum Tech Podcast Interview Series
How Intel is Driving Network Transformation to Unlock the Full Potential of 5G – Futurum Tech Podcast Interview Series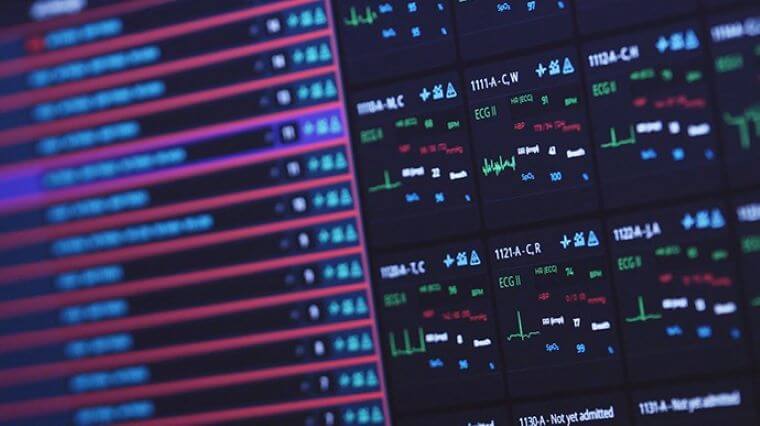 On this special episode of the Futurum Tech Podcast Interview Series, host Daniel Newman welcomes Dan Rodriguez, Corporate Vice President and General Manager of the Network Platforms Group at Intel Corporation at Intel to discuss the proliferation of 5G, network platforms, and the impact COVID-19 is having on technology.
Intel's Response to COVID-19
The COVID-19 pandemic has made it clear that technology is an essential part of our lives and how we conduct business. Intel has pledged an additional $50 million to help support the use of technology for patient care, online education, and scientists who are searching for a cure. Intel employees are essential workers who are keeping the networks and technology up and running so we can continue to function on a personal level, business level and global level.
COVID-19's Impact on 5G Networks
Prior to the pandemic, the big topic in networking for 2020 was 5G. Despite the current macroeconomic uncertainty, Dan shared that most of Intel's customers and partners are continuing with their planned pace of 5G deployment. Networking and the infrastructure needed to support the advancements of the technology are critical.
We are seeing a lot of governments worldwide recognize the need for this critical infrastructure and many are including the support for infrastructure in stimulus packages.
Our current infrastructure has been essential for how economies are able to sustain during this crisis. The work that intel has done has been paramount to keeping our economy running, business operating, and students learning.
Industry Response to COVID-19
Intel works with a lot of cloud and communication service providers. These customers have made small adjustments in their networks and will likely make more adjustments as demand and traffic on the networks continues to increase.
Besides the immediate changes, many customers are focused on building out infrastructure to support what's coming in the future. CoSPs are preparing for 5G. Businesses are preparing to utilize the next wave of compute infrastructure — edge technology.
Dan shared that companies are ramping up their investments in 5G and edge computing in a big way — and it shows.
Intel's Investments to Unlock the Full Potential of 5G
In February, Intel announced new products and investments that have showcased their broad portfolio from both a silicon and software perspective. Unlocking the full potential of 5G requires network transformation and Intel is ready to drive this forward.
The first announcement was additional investments to the Xeon Scalable platform which is the foundation of many networks worldwide with over 30 million units sold. Dan shared that in addition to enhancing the architecture and CPU, the company has also made adjustments to other platform ingredients that go around it like ethernet controllers.
Intel has also made significant investments in many open source communities like Linux Foundation DPDK and CNCF. These investments and contributions really enable the core networks today, as well as the future.
The company has made continued progress on the journey of network transformation with virtualization. Last year 40 percent of all core network deployments became virtualized. By 2024, Intel expected that number to be 80 percent which will be fueled by 5G investments.
Intel also announced the Atom P5900 platform, the first SoC built from the ground up to meet the needs of a Radio Access Network including low-latency and high-bandwidth. This platform will deliver what's required for 5G base stations today and in the future.
The final significant announcement, the Intel Ethernet 700 Series Network Adapter, will give radio access networks the additional functionality needed to handle the latency requirements across 5G network implementations.
Customers need to invest in networks that have the end-to-end architecture that can support the increased demand from 5G and other emerging technologies. With these new announcements, Intel is a leading provider in base stations going forward working with customers to meet the new demands.
If you'd like to learn more about Intel's announcements, products, investments or their response to COVID-19, visit their website. Be sure to listen to the full episode below and while you're at it make sure you hit subscribe so you never miss an episode.
Transcript:
Daniel Newman: Welcome to The Futurum Tech Podcast. I'm your host, Daniel Newman, Principal Analyst and Founder at Futurum Research. And I'm excited to have an interview today with Dan Rodriguez. He's the Corporate Vice President and General Manager of the Network Platforms Group at Intel Corporation. Dan, welcome to The Futurum Tech Podcast. How are you?
Dan Rodriguez: I'm doing great. Thanks for having me today, Daniel.
Daniel Newman: Yeah, it's great to have you on the show, Dan. We've had, several times, face to face conversations. We've talked about bringing you onto the show. I've talked about all kinds of things because what you're working on is a really important part of the business over there at Intel. The proliferation of 5G enterprise network platforms. So much that you're focused on really crosses paths with my world. And jeez, so many people's world right now is we are in this crazy state of constant online connectedness. And that connectedness is based upon technology proliferating that puts people in touch. And so a lot going on, but welcome to the show. If you don't mind, I gave everyone your title, but for everyone out there that doesn't know you, I'd love for them to just get a little bit of a background on what you do at Intel.
Dan Rodriguez: Thank you for the introduction Daniel. And I think like you said, we've had many different discussions over the years and it's great to finally be on your show. So at Intel, essentially what I do is I run our network compute business. So, I focus on delivering processors and everywhere from standard general purpose CPU, whether Xeon or SOC or custom built products for the world of networking. And when I mean the world of networking, I mean really inclusive, whether that's a telecommunications network, a cable network, an enterprise network, or even a cloud network.
Daniel Newman: Yeah, it's a big job and it's changed a lot over the past 12 and 24 months and I think it's only going to change faster now. For everyone out there that's listening to this, obviously podcasts can be real time and I hope you're downloading this right after I publish it, but sometimes you might be catching this in October of 2020 or October of 2021 and so we are in the middle of April of 2020 and I point that out because although some people have short memories, I don't think anyone's will be this short. We are in the middle of a global pandemic, coronavirus COVID-19. It's really changed the way we work. It meant a lot more of this kind of meeting, face to face on video, which you can't see, but Dan and I are on video right now and also it's meant a lot less traveling. 47 weeks a year I used to spend on airplanes. This year it'll be interesting if I spend four weeks of the year on an airplane because that was how quickly the world has changed.
But Intel has had a lot going on, Dan, with the pandemic, and if you didn't hear, check out an episode recently of the Six Five with Pat Moorhead and I. We brought in Intel's pandemic team on with us. But then you're in an executive role, not a hundred percent focused on the pandemic, but sort of focused on where these two lines blur, right? Your business unit, the company's response… Tell me, what are your thoughts about what's going on there, the employees, the company and the response at Intel?
Dan Rodriguez: Yes. So first when we think about COVID-19 and, obviously that's top of mind for everybody worldwide, our top priority is really to manage the coronavirus situation in a way that really protects the health and wellbeing of all of our team members worldwide, while we continue to find ways to operate our business and support our customers. And then obviously, we're sitting here on a video chat today. Technology is really an essential part of our life, really as a consumer, but also as we conduct a business. And Intel's products will continue to be a major part of the future digital in infrastructure. So with that said, we are partnering to apply Intel's technologies with many people across the ecosystem to help combat this pandemic. And in fact, we recently made an additional pledge of roughly $50 billion to be able to support and use our technologies to help bring technology to the point of patient care, to speed scientific research as well as assist in overall online learning. And this is on top of the $10 billion that we already pledged to be able to support different communities worldwide.
Daniel Newman: 60 billion? Is that… did I hear that number right? You said $60 billion to help this cause?
Dan Rodriguez: Yeah. So $50 billion of it is through a technology initiative with partners and then $10 billion is a pledge really to support communities worldwide.
Daniel Newman: Yeah, I've talked a lot about this, Dan. I think it's great from the get go. The tech community has really showed a certain level of solidarity throughout this whole thing. It's been impressive to see tech companies all over the Valley, but really all over the world really raising their hands and raising to this challenge. Whether that's been resources in supercomputing that can help identify a molecular compounds that could potentially help fight this faster, all the way to just donating equipment, CPU, GPU processing power to set up tents for testing people. And I mean, it's been outstanding. It's been money, it's been good. It's been people, it's been service and I think Intel's been certainly one of the leaders. I remember right away when Bob Swan wrote the letter, right when this all happened and they were talking about essential and nonessential workers and it was really easy for the world to look at the tech industry and be like, "Oh that's not essential PCs, chip makers."
But when you think about what's happened, getting everybody home from work, getting people on their devices, keeping hospitals running critical data moving, keeping infrastructure secure, you for a minute, cannot sit there and say companies like Intel aren't critical and essential. And I wrote that and I wrote that up at about what Bob wrote and I'm hoping some people read it. It looks like the company has been able to keep the doors open and the lights on.
But not only did he keep open and keep the lights on, but all the great things that the company has been doing. So thank you. And I mean obviously, you are not only responsible for this, Dan, but thank you to Intel and everyone out there. I hope you hear that. That's a really significant contribution that the company's making. With all that in mind though, your world, the 5G, the network's world, this is also being impacted in a big way by the COVID-19 pandemic and such. So how are you sort of seeing it impact your world within Intel?
Dan Rodriguez: Yeah. So, I think first when you think about the world of networking, one of the big topics for networking, of course, is 5G in 2020. And we've really seen really kind of mixed results, if you will, in terms of the impact on 5G. Of course, everyone is very concerned about the macroeconomic situation worldwide. Having said that, when we think about networking, we think about how critical it is within our lives. Again on a day to day basis, whether it's just us as consumers or us as people participating and from a business perspective in the economy, we know that networking is critical.
So having said that, I've had multiple conversations with both analysts as well as, of course, customers and partners and we believe that most, at this point in time, will continue with the pace of deployment they had previously planned with 5G. In addition to this, obviously I didn't mention the macroeconomic uncertainty. The good news here is that we are seeing a lot of government stimulus worldwide to really help, really push back against a recession. And when you think about those government stimulus's I do think many governments around the world are recognizing how networking is a critical asset, so I don't believe it will be overlooked in some of those stimulus packages.
Daniel Newman: I think you're totally right. I think we're going to see more infrastructure put into the packages. I actually think that infrastructure has been critical to the economy's ability to sustain. I don't know how old you are. I mean I'm not too proud to admit I was born in '81. I was actually going for a walk yesterday with my daughter and I was saying to her like, "If we had had this happen during my years in high school," and I'm not that old, but I said, "We had no cell phones. We had no video. We had no social media." I said, "We would have been literally, if the media could have organized this kind of lock down and created this much of a stir to get us locked out, we would have fought over maybe a phone with call-waiting to call and talk to our friends."
There's no way our parents could have worked. There's no way they could have done their jobs. I mean, if they had a computer, it would have taken them a week to move it just to get it home and they wouldn't have had the connectivity to actually connect it and do anything. And a lot of people, I don't think realize this, but the work that's been done by companies like yours, that are building the intellectual property, the service providers that are deploying the networks, has been paramount to the fact that we've been able to keep so many businesses running, keeping our students at home on their PCs, doing Zoom meetings or WebEx meetings or whatever meetings, right?
And learning, it's pretty darn impressive. So, I can only imagine to your point that the industry has taken note and said, "Wow, we've come so far," but I'll give you an opportunity here to speak to this. There's going to be some improvements and some enhancements that are going to need to be made, right?
Dan Rodriguez: Absolutely. Now, when you think about what's happening here, and it's funny that you recollected back to your high school days and when I think about my days and I do have a few years on you, I will say, is that when I think back kind of when I was in high school or even in college, this pandemic would have happened and the world would have really come to [inaudible] and it would have been quite a challenge. But, thanks to all of that… really the infrastructure we built out worldwide, we're able to operate our business and many people are able to operate those businesses and my kids just sit in another room right now. They're using all sorts of social media platforms with their teachers and really still getting a pretty good education, despite this pandemic.
Daniel Newman: Yes, I think you're right. I think as I've pointed, there's some learning for education to do better. That's a diatribe I will save for a different podcast, but at the same time, I mean, just the potential to keep them learning, keep them in class, keep our company's going to be able to deploy a global stimulus or to deploy instant infrastructure, scale up cloud. I mean so many things that were able to be done in minutes that would've never been possible. And by the way, you may have a few years, but you also have a few more hairs than I do. So, really quick, talk to me a little bit about the industry's response though, like a year ago, kind of your response, but you serve a huge swath of cloud and comm service providers. They must be really seeing and embracing the opportunities. Where are they going now? What are they going to do? What are they going to focus on in the next several months to try to push this 5G and this network initiative forward?
Dan Rodriguez: Well, I think that the thing is is that, obviously, first no one knows how long this work environment is going to last. So, all I see is many customers, obviously if they have some small adjustments they need to do in their network to be able to ensure it runs as efficient as possible in this situation, they're making those corrections. So you're seeing a lot of… as an example, you're seeing a lot of demand for different security appliances, VPNs in particular.
As one just quick kind of comment here, I think furthermore, when people look out just a little bit longer, they're really focused on building out their infrastructure for the future. Whether that's for a 5G, which you know, many wireless providers are building out and obviously, we're seeing some RAN deployments in 2020 and people start to even migrate to a 5G SA core. We're also continuing to see people focused on how to utilize really the next wave of compute infrastructure that's much close to user, which of course is edge computing. And we see both 5G and edge as critical investments that we continue to see on many of our customers and partners at XEON and continuing to invest at pace.
Daniel Newman: Yeah, there's no question they're going to be investing. I see it amping up in a big way. My take is 5G proliferation. Maybe one of the most recognized opportunities coming out of this pandemic. It was already on track to move very quickly, but if you look at some of the limitations and some of the pain points, whether it's been from a security, from a connectivity standpoint, from an information standpoint, you can't really have smarter cities without better connectivity, for instance. And right now I realize it's a surveillance discussion, but I've said, how much could we be able to better manage distancing with a more secure smart city platform with better computer vision technologies, faster information processing, analytics? And this is all going to become more possible. Sure, there are ways that the edge can be done today, but when you have 5G deployed at scale, private connected, secure, these things get done better, get done faster and it's more capable of deploying at a bigger scale to be able to handle something that's global like this.
So talk to me little bit… Intel, right before this all happened, right before this became a stop what you're doing business thing, and it was just more of like a maybe we won't travel thing for a little while, Intel, we had Mobile World Congress, that's actually where you and I were supposed to be sitting down and having this discussion. Two months later, we finally are. But you made a bunch of announcements, a couple of really key announcements about some new areas that Intel would be entering into or expanding into like the RAN space and in 5G in general. Give us a little bit of a flavor of some of the big focuses in your product portfolio right now.
Dan Rodriguez: Yes. Actually, it's funny that you bring up Mobile Congress. That seems like years ago, even though it was only supposed to happen two months ago and we should have been sitting down and maybe having some tacos enjoying that conversation. But when we think about the announcements that we made, we essentially announced a series of products that really showcase Intel's broad portfolio for 5G. And look at the breadth of our portfolio for both the silicon and the software perspective. We believe our portfolio is really unmatched in the industry. And we think first about 5G, I think about two big elements. I think about both the RAN and the core network.
And from a core network perspective, Intel is going to continue to invest in our Xeon scalable processor, which is really the foundation for many core networks worldwide. We're investing in not only enhancing the architecture itself, the CV itself, but also many platform ingredients that go around it, including our ethernet controllers, but also making significant investments into many different open source communities, including the Linux foundation, DPDK, as well as all sorts of CNCF contributions to really enable the core networks of today as well as in the future to continue to shine.
And one thing that I will say with respect to the core network is that we've seen a continued progress on our journey of network transformation. Last year we saw roughly 40% of all core networks deployments become virtualized, expect to go up roughly 10 points this year to be 50% and then by 2024, that number is expected to be well on track of 80% and of course that's fueled by 5G. So, that's one part of the overall story with respect to 5G. The second part is, of course, around the RAN. And Intel has been making significant investments to be able to support many different radio access network customers. We're investing in an SOC specifically built for this market. We're investing in FPGAs. We're investing something called ESX or structured ESX. In addition to, again, investing in all sorts of platform ingredients including Intel's ethernet controllers.
And may, if I could just comment on one or two of those announcements to… prior to Mobile World Congress or what was going to be Mobile World Congress, we made a significant event announcement around something called the Atom P5900 processor. And essentially this was the first SOC from Intel that was built from the ground up to meet the needs of the radio access network, meaning the latency needs as well as meeting the bandwidth.
And this is significant because this also does include our Intel architecture. Cores in it. So this product has the right compute performance in addition to how… This is being packed with the right accelerators to meet the needs of the access network. And then maybe if I could highlight just one more product. Essentially we made a pretty significant announcement on the ethernet side. Essentially, what we did was with our 700 series, we added some additional functionality to be able to support the needs of the other radio access network from a latency perspective and also to be able to support edge computing.
And Intel has been able to do this because we truly have a really a network wide view and a system view of the overall 5G networks. Therefore, we can take enhancements in a specific product, whether it's a CPU or FPJ or ethernet controller in order to maximize the overall TCO for this specific node and really also at a networker level.
Daniel Newman: Yeah, and that is what we're seeing, and we did a study with this actually with Intel on the sort of hardware to software migration and I think that's where Intel is going to capture such an opportunity, is as the overall infrastructure that service providers are going to deploy becomes increasingly dependent on software programmability, flexibility, scalability, all put through software, the opportunity for Intel is going to become more and more significant. It's going to allow you to compete in areas that typically the company didn't compete and it's also going to allow more rapid gaining of market share of the P5900, as you mentioned. I remember Intel talking about it at the time, but there's some ambitious market share goals that the company envisions around that product, because I think it's the opportunity, because where we're at in the cycle, because of the hardware to software migration, you have to be feeling pretty optimistic.
Dan Rodriguez: Absolutely, and thank you for that. If you look at where we've come from in the radio access network, and you go back to the early days in 2014 when Intel made just a few acquisitions, we really had no market segment share prior to those acquisitions. Since that time we've made significant investments, organically, but also inorganically and now we've put ourselves at a position where we're going to have roughly 40% market segment share in '21, making us really the worldwide leading provider in our base stations going forward.
Daniel Newman: Yeah, that's a big win though. And it's something Intel's typically pretty good at. But when it decides to get behind something, it tends to take a decent percentage of market share. It's just sort of proven over time. It's historic and it's an ambitious at the same time because this is not an area that necessarily Intel has historically been first in mind and that's going to be the transition. But because of your position in the market, because of the hardware to software migration and because of how important CPU is to the flexibility and growth of 5G and networking as a whole, the company is really well positioned. But that doesn't mean there aren't partnerships. And so I know we only have a couple minutes left, so I want to tie this home, but I was reading, so even though Intel is competing in some new spaces, you're also cooperating in spaces with companies that you're… Like Nokia was mentioned. I believe there was a partnership around the AirFrame data center as well as the AirScale All in Cloud. Can you share a little bit about that?
Dan Rodriguez: Yeah, absolutely. And actually before I get into the partnerships, you brought up a really good point in terms of software portability. And if you think about the era of 5G and the era of the edge, it's really critical that customers invest in networks where they really have a consistent architecture, truly end-to-end because then you can move your software to the area and involve the workload to an area that allows you to provide the greatest kind of return for specific applications in that in some cases you may want to run a specific application or service way back in the quarter network. But because of network congestion or maybe needs of a customer's specific time, having that capability to build a shift of that software dynamically, is critical. And that's the sort of software and architecture that we're truly investing in to make possible in the era of 5G and edge.
With respect to partnerships, you brought up Nokia, which we obviously have a very strong partnership with Nokia. Everything from their AirScale but also the AirFrame platforms really addressing both the core network as well as the radio access network. In addition to this, we've also partnered directly with service providers and maybe I'll bring up one and maybe a second one very quickly. One very significant one is our partnership with China Unicom and I bring this one up because they are investing in a multi-cloud environment for the edge. So, essentially, we're partnering with them not only on our silicon which you would expect, but also our software offerings. And one critical piece of software that we're partnering on is something called OpenNESS. And essentially OpenNESS allows them to do is it allows them to really steer traffic to the right network edge location so they can meet the underlying capabilities required for specific application.
You really need those service level agreements for unique use cases. In addition to this, China Unicom's also partnering with us on a piece of software called OpenVINO to support facial recognition as well as smart city applications. And furthermore in this collaboration, China UNICOM is able to support their own applications that they've innovated on through their partners, but also be able to support cloud service provider environments. For example, right now they're partnering with Tenta we're pretty excited about this because this isn't just science fiction. It's not just a proof of concept or a trial. We've actually deployed this multi-cloud edge environment to support 5G net in three provinces in China already. So, it's pretty significant. In addition to this, I think you've heard a lot of different other service providers make announcements. Telefonica has been a great partner of Intel's for many number of years. Most recently made announcements around open RAN and virtual RAN and their intent to drive trials really across many different countries around the globe.
Daniel Newman: Yeah, Dan, I mean there's so much going on. It is still really encouraging despite the fact that we are in this state right now where things feel like they're maybe moving a little… I guess you would say it's like time warping. It's almost sometimes feels really fast. Like Mobile World feels like it was at forever ago because days have been so long, but at the same time it's actually not long at all because we haven't gotten that far.
But I think the future is really encouraging. I think we are going to come out of this. I think we will learn a lot as a society. I think technology will really be at the core of going forward and it's going to be the technologies from companies like Intel that are going to be driving this next wave of connectivity, whether it's greater security or more robust networks that keep people working to keep people learning, to keep people entertained. These are all going to be things that are going to be driven by these technologies. So I want to thank you very much, Dan, for joining me today on The Futurum Tech Podcast Interview Series.
Dan Rodriguez: Thank you, Daniel. I definitely appreciate it and I apologize for that last minute background noise. Obviously, we're working from home. My son's just popped in the room. But I definitely appreciate the time with you today, Daniel, and I look forward to catching up with you, hopefully in person sometime soon.
Daniel Newman: Yeah, and the beauty is I barely heard it and it turns out that the year or two ago that video of the gentlemen on TV that had the child come into the room and that became the viral video. Now it's normal. So now it's become normal. In fact on TV, I've been watching enough CNBC or Bloomberg to be able to realize that there is a ton of human interactions that are not intentional for TV, but when you're at home this much, you're just going to be part of it. So, that's all good. No worries, whatsoever. For everyone out there that enjoyed this episode, please check out the show notes on futurumresearch.com. Check out our podcast. Subscribe in the show notes. I'll make sure to include a link to a video that Dan shared a little bit more about everything he talked about here on the show. But we really enjoyed having you on the show today for this episode of The Futurum Tech Podcast. I want to thank everyone. We will see you later. Got to go. Bye-bye now.
This podcast is part of a special series focused around what leaders and companies are doing to help employees and customers deal with COVID-19. Be sure to subscribe so that you don't miss out on amazing insights.
Disclaimer: The Futurum Tech Podcast is for information and entertainment purposes only. Over the course of this podcast, we may talk about companies that are publicly traded and we may even reference that fact and their equity share price, but please do not take anything that we say as a recommendation about what you should do with your investment dollars. We are not investment advisors and we do not ask that you treat us as such. 
Image Credit: Intel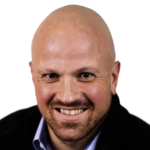 Daniel Newman is the Principal Analyst of Futurum Research and the CEO of Broadsuite Media Group. Living his life at the intersection of people and technology, Daniel works with the world's largest technology brands exploring Digital Transformation and how it is influencing the enterprise. Read Full Bio