Exploring the B2B Digital Buyers' Journey with SAP's Amanda Mountain – Futurum Tech Webcast Interview Series
Exploring the B2B Digital Buyers' Journey with SAP's Amanda Mountain – Futurum Tech Webcast Interview Series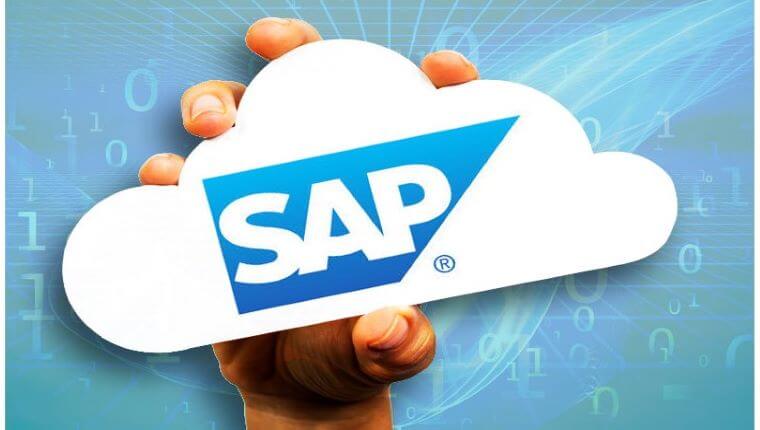 On this episode of the Futurum Tech Webcast – Interview Series, host Daniel Newman welcomes Amanda Mountain, the Global Vice President of Marketing for Digital Commerce at SAP to discuss digital software buying, COVID-19 and some key findings from the 2019 B2B Digital Buyers' Journey: Trends, Challenges, and Predictions report.
B2B Digital Buyers' Journey
In late 2019, Futurum Research, in partnership with SAP published a research report on the digital buyers' journey. Prior to the study, there was existing research that identified the consumerization of the B2B experience. Amanda shared that SAP was changing the way they were selling their products to an organization, but what she didn't know was if that change was a result of the way buyers were changing or if SAP's change made buyers change. In essence, we wanted to know which came first.
The Need for Immediate Solutions
Daniel shared that four out of five people surveyed said that the traditional annual software buying cycle in the enterprise was over. It makes sense with the move to the cloud that companies are looking to get what they want when they need it. People want immediate solutions. And that has never been more apparent than right now with COVID-19.
Another interesting area the research uncovered is that not all software is created equal. Different categories were more commonly purchased digitally than others like analytics, business intelligence, and CRM software. But these categories and some of the findings might be different now that companies are forced to go digital due to the current pandemic.
Amanda shared that developer tools were not a high digitally purchased priority in the research, but in Q1 of 2020, Web IDE, a developer tool from SAP was the top seller for the digital channel. COVID-19 has forced companies to re-imagine development and really solidified the notion that every company is a software company. COVID-19 has also shown that software developers need to be more agile, productive, and efficient pushing developer tools to the top of digital buying categories.
Drivers of Digital Buying
Daniel and Amanda discussed that it's not surprising that the shift from traditional buying to digital buying is almost entirely aligned with the digitization of the organization and the promise of streamlined frictionless operational efficiency.
What was surprising to Amanda though, is operational efficiency ranks higher than cost savings. Organizations are clearly looking to save their employees time and effort during the procurement process which is critical for B2B software companies to understand.
The Digital Buying Ecosystem
In recent years, companies like SAP, as Amanda said, have focused more on digital selling. Early research showed that B2B buyers wanted the experience to match B2C experiences. They wanted speed, transparency, flexibility, simplicity and personalization. Companies like SAP have worked to improve digital buying experiences with a better ecosystem that can deliver what B2B buyers want.
The ecosystem that is built for digital buying is just as important as the software solutions. Partner extensions, add-ons, and enhancements need to be as easy to get as the software itself if you want digital buyers to continue to work with you.
If you'd like to learn more about the digital buying experience check out the findings in the research report or listen to the entire conversation with Amanda and Daniel. This is one you don't want to miss.
While you're at it, be sure to subscribe to the Futurum Tech Podcast so you never miss an episode.
You can watch our interview here:
Or grab the audio version here:
This podcast is part of a special series focused around what leaders and companies are doing to help employees and customers deal with COVID-19. Be sure to subscribe so that you don't miss out on amazing insights.
Disclaimer: The Futurum Tech Podcast is for information and entertainment purposes only. Over the course of this podcast, we may talk about companies that are publicly traded and we may even reference that fact and their equity share price, but please do not take anything that we say as a recommendation about what you should do with your investment dollars. We are not investment advisors and we do not ask that you treat us as such.
Image Credit: CIO.com
Transcript:
Daniel Newman: Welcome to the Futurum Tech Podcast – The Interview Series. I'm Daniel Newman, your host, Principal Analyst, and Founding Partner at Futurum Research. I'm very excited about today's podcast and interview with Amanda Mountain, the Global Vice President of Marketing for Digital Commerce at SAP. We're going to be talking about the impact that digital and this crazy pandemic are going to be having on the future of software buying. Amanda, welcome to the Futurum Tech Podcast Interview Series.
Amanda Mountain: Thanks Daniel. It's great to be here with you virtually.
Daniel Newman: Yeah, it is virtual and it's kind of sad because we know that this week actually, normally we would be in Orlando. We would be probably in the halls of the Hilton or the Hyatt grabbing a coffee or perhaps sitting in on your annual SAP digital breakfast for analysts that I've attended the past few years. It's crazy. I had over 27 events from the time that Mobile World got canceled to now that I would have attended that I have not been able to attend. And I'm sure you, I've seen you on planes. I see your Facebook posts. Off the record secret for everybody that's not so off the record, Amanda and I are friends in real life. But I see you travel. Usually it was to and from Germany, to and from California, to and from events all over the world. So I got to imagine you've been going through some of the same with your travel plans having changed quite a bit.
Amanda Mountain: Absolutely things are really very, very different. I always look for the silver lining here and the big silver lining for me right now is I'm home for Mother's Day weekend. For the first time in 14 years I will not be getting on a plane on Sunday to fly to Orlando or even earlier. Sometimes for set up I did have to leave even before Mother's Day. So this is going to be my first time at home in over a decade so I'm excited about that, but I'm sad to miss everybody that I would have seen at Sapphire. You made me laugh when you brought up the digital breakfast as I'm used to tempting everyone with croissants and a hot breakfast at an event where you normally only get yogurt.
Daniel Newman: You're so right, and every year it's always been one of the pillar moments. It's kind of like I call it the moment of calm before the storm, a small room with maybe a couple dozen other analysts and media contacts, the executives on your digital team before the storm, which is when you walked out of the hotel and over to the conference center and with tens of thousands of people, chaos at best. But always organized chaos and always a great event, always tremendous to see so many people, friends, clients, customers, partners. Sad we're not there. Happy to be here with you. Happy that we're creating this new next normal doing more digital and video and finding ways to stay connected even when we have to be a little bit further apart. But yeah, I hope and I guess crossing our fingers, we can get through this and that maybe in the coming 12 months, I don't know if it'll ever look exactly like Sapphire used to, but there'll be some opportunities for us to get back together in-person because there is something really special about that.
Amanda Mountain: There is. There is something special about human connections, but hopefully you'll check out the virtual Sapphire which is kicking off. I think we've made it an opportunity to get little snackable bits of information each day instead of having like we do when we have a physical event, having everybody there and all that content packed into two or three days. Instead, we've kind of stretched it out. I think the events team at SAP has done a really great job of re-imagining how that should be and not just porting a physical event into a virtual event that kind of takes up the same time and space, but instead trying to really think about how people are having to work from home and all the other demands they have on their time and attention. So making it something you can kind of dip in and out of over a longer period of time and be a little bit more self-service and just a little bit shorter consumable bits of content, instead of asking people to lock themselves in their living room for two days and attend a virtual Sapphire.
Daniel Newman: Absolutely it's like more of a self-serving water cooler as opposed to the typical fire hose. Actually I love that. I've written a lot on Forbes and different channels about what needs to happen to digital events and I think companies are starting to figure it out. The whole idea of taking your physical event, making it digital, it's awful. It really is. You have to think about the way people are going to behave, consume, interact. When you take out the breaks between sessions, the coffee with friends, the wine and dinners at night, and you just ask people to just sit and just consume your marketing stuff for days, you got to think about how do we make it work because people have other customers, other projects, other demands. They have their home, their families around them. So like you said, all the beautiful things being at home, being with family, it does change the dynamic.
Instead of being in a place committed to the event, able to give it 18 hours a day or more in some people's cases that like to stay out late, you can only, why are you laughing, Amanda? No.
Amanda Mountain: We wouldn't be one of those.
Daniel Newman: No, but you can only take so much. So I'm looking forward to it. I will definitely be attending, checking it out. I recommend everybody out there listening does as well. I want to get into the show. You and I could totally just chit chat for a while because we haven't really had much time to catch up, but everybody out there is interested in hearing what's going on. So just a quick background. In late last year, Futurum Research worked with SAP Digital to post a B2B Digital Buyer's Journey, Trends, Challenges, and Predictions piece of research. We talked to over 1,000 decision makers and we really wanted to uncover and explore what's going to change in the buyer's journey? Now, this was before the COVID-19 pandemic, so offline Amanda and I were laughing about we were ahead of our time because at this time we were just seeing shifts going on and we wanted to do some research to better understand them.
Now with people literally unable to leave the office or go have face-to-face sales meetings, the software sales journey has changed a lot, even more from that time. But I've got a handful of questions I want to dig in with you here, but before I do, I told everybody, VP, global marketing VP, digital commerce, what does that even mean? Just give a quick introduction to yourself and what you do at SAP.
Amanda Mountain: I've been with SAP about 14 years and have been with our digital commerce team for the last five of those. So we had started basically the online channel for SAP to be able to buy SAP products as well as partner products. I head up the marketing for that. So everything from PR and social and digital display, programmatic, paid search, all that sort of stuff to help capture and harness the attention online and direct folks to our digital channel. So that is my day-to-day, which normally involves a lot of planes, trains, and automobiles, but right now I'm driving my desk.
Daniel Newman: And you're doing a good job, I'm sure. I've no doubt about it. So, all right. Let's hop in here. When we did this study, our goal was to peel back the curtain a little bit on digital buying. We wanted to better understand how that fits into how companies today are buying software, how that's changed in the last five or 10 years. What is your thoughts about this? How do you think digital buying is making the biggest impact on the procurement of software in the enterprise?
Amanda Mountain: So, yeah. A couple of things that were really interesting that made us want to do the research is there was all this existing research out there about the consumerization of the B2B experience. And everybody's saying, "B2B buyers want a more B2C experience. They are changing the way they want to buy because in their personal lives, things are changing so much." We were seeing a lot out there about the consumerization of business to business, but what we weren't seeing was anything that was really focused on the enterprise software market. It's a very different market. It's a unique market and so we really wanted to understand if the same trends that everybody was already writing about were materializing differently in the enterprise software space and also I have a little bit of a hypothesis that this started with the buyers, with the buyers having different expectation. With those buyers changing, because we also know that there's been a shift within enterprises from centralized IT procurement more to line of business buying.
So you've got folks heading up teams in HR who might be buying for that team. You've got folks within marketing who are responsible for large sections of a marketing spend who really want to know how effective that's being and how that ties into sales. So you've got folks in sales and marketing and HR all needing software to really help them be most effective in their business. They are no longer necessarily going centrally to do that purchasing, so we knew that the buyers maybe started the fire for the digitalization of the process, but we kind of thought maybe the procurement orders were then being forced to transform as well. So really understanding not just how digital buying has changed, but also procurement. And we knew that we had changed the way we were trying to sell. We're trying to sell online. How were the purchasing organizations transforming along with that and where's the chicken and egg? Where does one start and the next pickup?
Daniel Newman: Yeah, absolutely. There were a couple of different thesis's about what was really going on that we were exploring. We've been talking about this digital transformation trend for a number of years and kind of uncovering what does that mean? We don't have enough time on this show to go into that holistically, but where is that intersecting with companies procuring and utilizing software, adding software to platforms that maybe have been invested in but need expansive or extensibility that didn't exist today? Can it be incorporated simply? Can it be done virtually? Can it be consumed and tried and tested the way we might do an app or the way we might download a tool that … We're seeing a lot with obviously the Zoom boom, I call it, but Zoom prior to COVID-19 was largely a shadow IT adopted solution that started finding its way into more of an enterprise, a wide deployment. These are all little behaviors though that are weaving together in this digital transformation that companies, if the people don't feel the tool that's being made available is the best tool, they're creatively finding their own.
You mentioned line of business buying so a lot of this has happening in the line of businesses where a line of business says, "Well, we want to use this tool. We want to use that tool." So these are all little shifts in paradigm that have really yielded and opened up the door for people to say, "We want to do our own research. We want to test our own products and services. We want to be able to then go from a trial to a buy and be able to deploy things enterprise-wide or organization-wide fairly seamlessly without a lot of disruption." Speaking of a lot of disruption, one of the data points that came in was that the end of, for a lot of enterprises, almost four out of five that we talked to had reached the end of what they would really call traditional annual software buying cycles with enterprise.
This is largely impacted by again, transformation. Also cloud has changed that a lot, the way subscription and revenue versus licensing revenue, but how much were you surprised by this data? They're basically buying it whenever they need it. It has to mean something for software vendors and of course SAP being one and your go to market strategy.
Amanda Mountain: So this was one of the areas of the report where I wasn't surprised so much as validated. It was one of the things that we thought we saw and with the move to cloud for more and more companies, that really does make sense. It was really nice to have it validated in black and white that companies are really looking to get what they want when they need it. It's sort of that business moment in the moment that you recognize you have a problem, you want an immediate solution and you want to be able to get it right away. We have structured our digital commerce business at SAP to meet that expectation, to meet that need. So it was nice to see that many companies were already there with us.
So that was, to me, not so much as a surprise, but a very needed validation that this anytime, anywhere aspect that we really have invested a lot from SAP in making available so that people can purchase and provision and get up and running right away, that we're able to serve a need that was borne out by the survey.
Daniel Newman: Oh, absolutely. It was one of those things that I think you were crossing your fingers a little bit that it came back that way to validate. As researchers, we have to deal with the data that comes in. So it was sort of like, oh, this is … It was good because sometimes what we feel becomes a little bit supported by the people that are around us all the time. And we're, as an analyst and in tech, I'm constantly talking to people that are techie. You're talking to people that are thinking a lot like you sometimes because you're all wanting this shift. So it was really great to see that all these decision makers, remember it was over 1,000 people we talked to, that almost four out of five of these respondents said this traditional cycle is over.
We're moving forward and this is in a new world. But one of the areas we did notice was not all software are created equal. So different categories were being more commonly purchased digitally than others. Do you think that'll continue to change? And what about developer tools? Are they going to be the hidden heroes in the next few years as basically, I think it's you that likes to say every company becomes a tech or software company?
Amanda Mountain: Well, it's not just me. I cannot honestly remember which pundit was the first to do it. But you can see a lot about that, that every company is becoming a software company. In this day and age, is Tesla a technology company or a technology company learning to become an auto company? Is Ford an auto company learning to become a technology company? So everybody from McDonald's to Walmart is actually becoming a software company. So you brought up developer tools, which yeah, that is one of the ones that's my personal pick actually for what might shoot ahead that didn't show up in the survey results. So I think the survey, the study that bore out some things that we'd already been seeing like analytics and business intelligence being a really good fit for this type of digital buying, digital procurement, CRM, not surprising. ERP surprised me a little bit until we dug in to more about what those companies really meant by ERP and I think it was a bit more narrowly defined is more around the financials category for that.
But we didn't see developer tools come up high in the survey results, but it's going to really surprise me if, say we redo the study in 12, 18 months if we don't see that as one of the top categories. As everybody really does become a software company themselves or a technology company themselves, things like developer productivity become really important issues. I can look to our own digital business at SAP and know that one of our developer tools, Web IBE was our top seller in Q1 for the digital channel. So I think that's a trend that is absolutely going to continue and I think has probably been put on rocket fuel based on the current situation and the need for more and more virtual work, more collaboration, I think a lot of companies when they're able are going to be investing in improving the employee experience, improving the customer experience, improving the collaboration experience and all of this is very likely going to need their developers to be more agile, more productive, more efficient, and things like developer tools I think will really take off.
Daniel Newman: Yeah. It's definitely an area to watch. With the cloud being so pervasive, the developer has become the engineer of the organization in a lot of ways. Instead of designing vehicles and vacuum cleaners and ventilators, now we're designing software applications and it's becoming more rapid, more agile. Tools that enable that to be done in a more streamlined fashion I think are becoming more popular. There's probably a little bit of the reason it may not have even been more popular in the response is the ITDM versus the folks that are in the developer side and software engineering side can be a little bit different in terms of what they're seeing when it looks at consumption, right?
It's kind of like data. We look at data science and how it can be splintered a little bit from IT and how those two categories are needing to bridge together because of infrastructure supporting data science, but data scientists don't think of themselves as IT people. They think of themselves having a role in terms of driving the intelligence of the enterprise. That's been a big trend, so a lot of times the developer tools are being used to build things and not necessarily seen. So it'd be also interesting to talk to the data science and some of the business lines as opposed to IT, a little bit more of IT to see how much more developer software are gaining popularity. Maybe that's something, hey, maybe something we could do in the next 12 or 18 months. Who knows?
Amanda Mountain: Maybe we should, because I think those data scientists are also why analytics sales are so great through a digital channel as well. It's that LOB decentralized buying.
Daniel Newman: Yeah, absolutely. You're seeing how with cloud now you can spin up all the resources really quickly in a fully digital manner. That's what companies are doing. So certainly digital procurement makes a ton of sense there. And by the way, every company is a software company, I'd never said that in my life, but I've been saying every company is a tech company for five years now. So I'm 100%. I love that quote. I just haven't quite crossed over to saying software, but software certainly a part of that. Speaking to why some organizations are embracing digital buying versus organizations that haven't yet and are still struggling, Amanda, to adapt, were you surprised at all that a digital transformation moving to cloud operational efficiency were so predominant among companies that have already jumped on the digital buying trend?
Amanda Mountain: Not surprised, but it was interesting that digital transformation is still a driver. It was a driver three years ago. It was a driver five years ago, and it's still a driver. I think what's maybe surprising is how many companies haven't finished their transformation or are still in the process of their transformation and maybe that shouldn't surprise me because I think the industry has started thinking of it as a, it's never going to be a completed transformation. I think we've reached a point in the exponential development of technologies, of our understanding of how industries morph and change. I suspect that maybe it will always be a transformation, that there is no end point. So maybe that's why it continues to show up. The move to cloud, absolutely spot on. I think that that's something that is another hypothesis proved out. The operational efficiency was interesting because it wasn't about cost savings.
I think a lot of people initially think that one of the value propositions of digital buying is that somehow it's going to cost less. It's not necessarily true. What it is, is more transparent and more predictable and so you have your pricing available. You are able to understand all the different levers that feed into that pricing, how configuration plays a role in what the pricing is. So it's not a cost savings. It's was operational efficiency for the procurement organizations who were able to save their employees time and effort in the procurement process.
So I thought that that was actually really, really interesting that folks were finding such a value in a digital channel because of how much time it saves them. Selfishly, being the software vendor, of course I want to make it easier for our salespeople and for us as a company. I want to sell faster. I want to sell more. I want to sell more efficiently. It was really nice to see that the folks on the procurement side are finding equal value in that speed and in that efficiency.
Daniel Newman: Yeah, everything's heightened now. I think everybody wants to move faster and operational efficiency is something a lot of companies are measuring. And trust me, in the wake of COVID-19, it's going to become even more important. Things like automation, RPA, AI, ML are going to become exacerbated in their importance in a good way. I know there's going to be some controversy here, but listen, my show won't be good if I'm not honest with people and I don't give my real perspectives. That's what an analyst does. Companies are going to come to realize from this unfortunate pandemic there were resources that could be done without and that there are efficiencies that can be created.
That upskilling movement's going to be important, finding new value from people because software like the software from SAP, like your partners are developing, that it does creative analytics and ML, and does a location services, things that you guys have been doing for a long time, companies are going to go, "Holy crow. We had to jump in. We had to do it. We realized it works and certain things we were doing before we don't need to do anymore." It's just the unfortunate byproduct, but it's also a very exciting one when it comes to efficiency. I think we're going to really have to kind of test that theory when we come back. I don't think we're going to come back to the exact same world we left and software is going to be a big driver there.
Amanda Mountain: Everything is going to be a bit different.
Daniel Newman: Yeah, and I know I threw you for a loop there because I just went off the script, but you just got me thinking, the ability to quickly adopt, put a software in play in companies that basically skipped forward their 10 year digital transformation roadmaps and started doing it in two and they did it in one because these companies said, "Holy Crow. We've got to do this to survive, to continue serving our customers," and to eventually thrive again things that maybe were a five year roadmap became 12 and 18 month roadmaps and where efficiencies could be found, they were found. At the same time, on the other side of this, we saw complexity, confusion driving vendors away from doing the digital buying. Okay?
I think these are probably companies that are largely slow with their transformations. They've been slow movers to the cloud. These companies have been resistant to some change. And by the way, those behaviors are difficult before COVID-19, this pandemic, things were going really well for a lot of businesses. The markets were strong. Why change? Why do anything differently? I don't know what you think there, but what kind of advice do you give to those companies now that maybe they're not already experiencing themselves?
Amanda Mountain: I think that the current situation may change that for them very quickly, because you need to have other ways of doing business. It's really not possible to ignore the digital way of doing business anymore because it's in many aspects it's what we're left with right now. So that may change for them quickly. But I would also say if they shied away from doing B2B online buying in the past, they should probably give their vendors another chance. In the beginning, I think there was so much focus put on we need to bring a B2C experience to the B2B buyer that I think people may have misinterpreted what speed and simplicity and transparency, which are, those are core. We know that from the research, you know? We know that what people want and that the folks who are using digital channels now to buy, that's the value they see.
But in the beginning, even though people said we're taking these lessons from B2C and we know it's speed and transparency and flexibility or simplicity, I think that it could have been misinterpreted in the early efforts of B2B companies to sell online. Personalization in the B2B context doesn't mean so much do you know me as an individual and can you do those little things that show that you know me? It's do you know me in my role at the company that I'm at? That's important. So it's not just, hey, I want to be able to use a credit card to make this purchase. No, it's actually in my company, given the procurement processes that we have, I need to use an invoice and I need to follow whatever those procurement processes are and do you know me in the context of my role at the company that I'm at? That is personalization in the B2B world. Simplicity in the B2B world is not I go on whatever marketplace and I buy my favorite breakfast cereal and it's here tomorrow.
Simplicity is did you help me do things faster, easier, simpler than if I had to engage in a whole cycle with an RFP and demos and proofs of concept from NAE and three visits and legal? Did you make it simpler than that? I think a lot of B2B vendors may have shied away from trying to offer an online experience for particularly in the enterprise software world because they didn't give enough credit for how much simpler online can be. They thought they needed to make it exactly like a personal consumer experience when in fact what they needed to do was just improve upon the traditional regular experience. I think that there's been a lot of progress made. I know we've made a ton of progress at SAP in being more adaptive and understanding what simplicity and personalization and transparency mean for our customers. I think other software vendors have probably done the same thing. So I would tell folks who may have shied away from it in the past to just give folks another chance because I think there's been a lot of progress made in the last year or so.
Daniel Newman: Yeah, I think the last year, and I'll stick with my guns, the accelerator of this unfortunate global pandemic has helped a lot of companies that have had to move, move. Like I said, nothing good about what's going on, but companies have grabbed the bull by the horn and really made those changes to make digital experiences better. It's been tools and cloud and platforms that have enabled that to happen quickly for organizations. It couldn't have been done in the old way. It just could not have happened. We've only got a couple of minutes left and I want to add a comment because there was something I wanted to ask. I'm not going to have enough time, but I want to keep going. One of the things you did just allude to, Amanda, that I thought was great was talking about the importance that understanding tools, understanding roles, understanding event sequences, and how important that is, because the one thing is, is taking your traditional analog process and just making it digital wasn't the key.
To make it better you had to actually think about new behavior. You had to think about shifting engagement, consensus within organizations, trials and adoption. That was a little different than the traditional B2B selling methods. The study definitely identified that that was really important, but I want to kind of end on giving you an opportunity to talk about sort of your key takeaways. This study was your baby. It was something you really wanted to put together. A lot of data, a ton of data. Can you boil it down to a couple things that you really found compelling or worth sharing with our audience?
Amanda Mountain: So number one is that customers want to get their hands on the product before they buy it. So trials, hands down. I cannot overstate the importance of trials in the digital buying journey. That was borne out by the research. It's borne out by our own experience with the digital channel at SAP and what performs best. What people buy more of are those products that have the trials. If you don't have a trial, then a very, very enhanced demo. But the trials are so important that we found in the study that people are actually willing to pay for them. It's not a free trial. If you can't offer a free trial, even a paid trial is valuable and necessary. I think that that is the absolute hands down number one takeaway is the need to allow customers the chance to try things before they buy them. And if they can't try first, they're willing to buy and try as long as that's a term limited thing. So I think that is hands down number one. We have to let people try things.
Daniel Newman: Yeah. I think you make a great point. I think there's a lot of reiteration about the whole what the future of work looks like, software leading the digital transformation. I think you kind of alluded to this, that digital is a journey. It's never over and so is the transformation. This software procurement in digital platforms makes it a lot more agile. It makes it a lot faster. It's not to say that old models don't work for certain parts of the stack and that you're going to, again, we started our show of talking about this. We miss getting face-to-face, but that face-to-face, instead of it being those formal sales calls, the digital journey should replace so much of that and really make it more about enhancing relationships, deepening them, becoming more strategic consultants, advisors, where you can say, "Hey, do you understand what's possible A, B, C, and D and by the way, we don't need to come in and spend two weeks on your site deploying it. Go check this out, go try this.
We're here to help you." This is the kind of changing. It's shifting. It's got to be rapid. So many great points. It's been awesome having you on the show. I guess my last question is any final words of advice that you want to give to customers, partners, ecosystem? Last chance on the floor here?
Amanda Mountain: Well, you brought up ecosystem. So I'd be remiss if I didn't take the opportunity to talk about our app center as well. So I talked about digital channels and I never actually said the properties that we run. So we've got the SAP store for SAP products and we've got the app center for partner products. I think the ecosystem is key and it's an incredibly important part of a digital buying journey for a customer who has an investment in enterprise software. You've invested in a company that's a partner with you to help kind of manage your business end-to-end. Usually that's not something that any one vendor can accomplish by itself, not in today's world, not with the niche industry and LOB functionality that's necessary.
So I think you have to look at the entire ecosystem around the software vendor that you're working with. SAP is lucky to have an incredibly vibrant one. I would be remiss if I didn't talk about the fact that the digital buying journey needs to also embrace that ecosystem. You need to be able to get your partner extensions, add-ons, enhancement need to be as easy to get as the software itself.
Daniel Newman: Great advice. Great conversation. Amanda Mountain, thank you so much for joining me today.
Amanda Mountain: Thank you, Daniel.
Daniel Newman: For everyone out there, go ahead and hit that subscribe button. Join us for more episodes of the Futurum Tech Podcast for more interviews like the one with Amanda, as well as our weekly show, where we cover all sorts of news and musings in the technology space.
Also, check out the show notes. Click down. We'll have a link to the report where you can get the B2B buyer's journey research that we talked about throughout this podcast, but for now, for this show, for the Futurum Tech Podcast Interview Series, we've got to go. We'll see you later.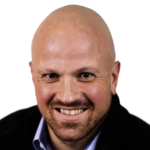 Daniel Newman is the Principal Analyst of Futurum Research and the CEO of Broadsuite Media Group. Living his life at the intersection of people and technology, Daniel works with the world's largest technology brands exploring Digital Transformation and how it is influencing the enterprise. Read Full Bio