Compulsory Remote Work and the Future of Work–The New Normal?–Futurum Tech Podcast
Compulsory Remote Work and the Future of Work–The New Normal?–Futurum Tech Podcast
In the latest episode of the Futurum Tech Podcast we cover the topic of enforced remote work and its impact on the future of work. Are we ushering in a whole new normal in communication and collaboration? As a team of 100% remote workers for decades, our team are pros at remote collaboration. We offer some of our best tips, tricks, and advice, and also talk about what this means for the future of work and how this period of enforced remote work might well result in big changes. We also touch on Cisco rewiring itself for the cloud era, hackers making hay in the wake of coronavirus fears, China-based Geely's goals with regard to control of its autonomous vehicles (and what that means for the industry as a whole), and Minecraft hosting to host a virtual library of censored journalists and articles from around the world. Tune in, and if you've not yet subscribed, take a minute to do so by way of your favorite podcast app.
Our Main Dive
As the coronavirus COVID-19 sweeps into our lives, remote work (and remote learning) are rapidly becoming the "new normal" for many of us, ushering in a new means of communication and collaboration. We thought it would be an interesting topic to dive into for our Futurum Tech podcast. In this episode, I'm joined by my fellow analysts and colleagues at Futurum Research, Sarah Wallace and Fred McClimans, and all three of us have decades of experience working remotely. While using video communication platforms and various other collaboration platforms is as common as checking email for the three of us, we know that's not necessarily the case for a whole lot of folks who might be finding themselves working remotely.
We thought it might be helpful to kick off this week's show by sharing some of our thoughts and best practices, along with tips on how to make it through these next weeks of remote work so that you can not only experience maximum effectiveness, but perhaps also learn to enjoy the many benefits of some pretty awesome collaboration and communication platforms and tools.
In the podcast, we offer a bunch of advice and share some of our best tips. Here are just a few:
Probably the most important piece of advice is to try and make sure you're working on a hard-wired connection—plugged into your router, not operating on wifi. That way, you can be assured of maximum quality in your video collaboration efforts.
Schedule calls with your team with defined, predictable windows so that you can begin to establish a routine.
Find/create a dedicated workspace during the time you're working remotely.
Make sure the lighting in your workspace is good (poor lighting on video is no bueno) and keep your laptop (or phone) at eye level when engaging in video collaboration. When you're looking down into your laptop or phone it provides a super nice look up your nostrils — and that's not a good look for anyone.
Get a good microphone and when you're working via video collaboration, plug into your device with earbuds, headphones, or get a pair of wireless headphones. You might not notice the difference in the quality of your communications, but your team will definitely notice.
We've got more advice, but for that, you're going to need to tune into the podcast.
Our Fast Five
We dig into this week's interesting and noteworthy news:
Tech Bites
In the Tech Bites section of our podcast today, we covered news of the giant asteroid racing toward Earth, suggesting tsunamis could crash into the ocean and trigger waves hundreds of feet high. Scary? Sure. Well, the asteroid, known as 1950 DA is has something like a 0.3 percent chance of slamming into the Earth — in 2880. So yes, technology definitely bites sometimes. Especially when publications publish articles like this, designed to inspire fear, and people read and share, without really grasping the realities of the timeline. 2880. That's a heck of a long time away!
Crystal Ball: Future-um Predictions and Guesses
In the Crystal Ball segment of our show, as always, we circle back to the main dive to discuss our thoughts and predictions on what's ahead. This time, the question was simple: We agree that the current situation where many are experiencing remote work for the first time, will likely change how both employers and employees feel about remote work, video conferencing, and the use of collaboration platforms to do their jobs.
How long do we think it will be until we see real change? Well, you'll have to listen to find out.
Transcript:
Shelly Kramer: Hello, and welcome to this week's episode of the Futurum Tech Podcast. This is your host, Shelly Kramer, and I'm joined today by my fellow analysts, Sarah Wallace and Fred McClimans. Today, we're going to talk a little bit about remote work. And with all that's happening in our world today, whether it's here in the United States or the world as a whole, we think that what we're seeing is a shift in how people communicate and collaborate. And so we wanted to talk about remote work and whether or not we're ushering in a whole new normal as it relates to communication and collaboration. We hope that's of interest to you. And before we get started though, I want to back up and say that, in this show, we might talk about publicly-traded companies, we might express opinions, and we have lots of opinions and we have lots of thoughts on things. This show is intended for informational purposes only. Please do not use this as investment advice or anything else because that's not what we intend to do here.
So with that, we're going to kick off our show and we're going to talk about remote work and what's going on here. I will say that for our team, most of us have been working remotely for decades so we're kind of pros at this. But all around us, we're seeing people whose offices are shutting down, people who aren't used to not going into an office and working surrounded by people, whether they work for very big companies, whether they work for smaller companies, are now shifting to a work normal of working from home. It's freaking out a lot of people. I don't know, Fred and Sarah, have you been talking to people? Do you hear from people that are nervous about this and how it's going to work, and how am I going to get my work done, or anything like that?
Fred McClimans: Yeah. It's a remote worker on and off now for probably the better part of 20 years. Everybody in the neighborhood knows that I'm the person that's home. That if something happens in the middle of the day, they get locked out, their car windows are broken, somebody's missing down the street, I'm the one that gets called for that.
It's interesting now to see them all starting to adopt this at-home approach and as I would expect, they're coming to me and asking me some of these questions. "How do I do that?" Or maybe it's just something in conversation, "How do you keep the kids out of the office?" Or, "I can't believe I'm trying to get work done and the dog keeps barking."
All these little tiny things that you see coming up and I think right now it's a bit more stressful because we are sitting in the midst of a global pandemic. We are not only having to deal with the idea now of remote working that may not have been something that we originally planned for, and in fact our jobs may not be ideally suited to that which is an additional challenge. I think there's some people now realizing, "There are certain things I just can't do remote so I need to figure out what that is and focus on the things that I can do remotely here."
But we're also in a situation where kids are now at home, your spouse is now at home. The ability to take care of the normal communications and interpersonal aspects of your job that you would normally do in a centralized office, those are now missing. I'm definitely seeing people trying to figure out how do I actually do this. In many cases, that initial, "Oh, this is going to be great," is turning into a, "This isn't quite what I thought it was," type of situation.
Shelly Kramer: It can be tricky, that's for sure. The thing about when you're a working parent and you office from home, that adds a whole new set of challenges and I know that you guys have experienced this. It's one thing to be working from home alone where it's quiet, the dog might bark from time-to-time, but then all of sudden to have children interjected into the mix, which is also a reality that a lot of workers are dealing with. So not only am I learning to work from home, but I'm learning to work from home with kids whose schools might be closed or with kids who might be on spring break. It becomes an extra challenge. I know that what has worked for me very well is the hand across the throat and "I will kill you if you're not quiet" words mouthed and then sometimes I just hit the mute button and then also says those words very, very loudly. And my kids are teenagers so they understand that the chances are very good that they might die if they're not quiet. So there's that.
But sometimes it's a matter of just learning little tricks that you don't think of when you didn't work remotely. Things like, if I have a call scheduled, that's the perfect time for me to get a treat for my dog and kennel him up for the next hour. I try to pay attention to things like, what time does my lawn service mow, and try not to book video calls around that. Sometimes it's just little things like that that make a big difference. I know you have some thoughts on this, Sarah. Is this a whole new normal that we're … Do you think that this is going to change how we communicate moving forward? I'd really be interested in your thoughts on this topic.
Sarah Wallace: Yeah, I do. And it's interesting because I've been in the workforce for 24 years and 20 of those years I've telecommuted, have been 100% remote worker. I'd say the three of us are old hat at this. But when I talk to a lot of people that are going into jobs every day and being told to stay home, it's a little bit of a shock for them. They've asked me advice as well. And especially during these times when a lot of schools are being shut down, the one thing I find as a remote worker is I get spoiled that my kids are at school during the day. I remember one time I had a video call and my kids were home on break, which I didn't think anything of it, they're older so they're very good at being quiet when they know I'm on a call, but all of a sudden there's a lot of latency in the video call and I didn't know what was happening. Here, my son turned on his Xbox and was playing some very robust game.
During these times when a lot of kids are going to be at home either for break or because they're being instructed to, there's going to be some bandwidth issues. And also as you guys had mentioned, just being mindful of things like my generator goes off every Wednesday at 3:00 to test itself and it sounds like a really big lawn mower right outside my office window, so I've got to be mindful of those kinds of things. But yeah, I do think it's going to be the new norm. I do hope that it does make some of these, especially if there's companies that will only hire in Seattle or only hire in Silicon Valley, to make them realize that having employees elsewhere doesn't matter and it also can be advantageous because they can deal with different time zones more easily and that type of thing.
Shelly Kramer: I think too this enforced new normal is a good thing in a way that sometimes a lot of people don't think about. Many people are reluctant to be on video. And a lot of times I'll talk to our team, our support team, and I literally have taught them over time that every call that we have, turn on your video camera. I don't care if you have makeup on. I don't care if you have sweats on. I don't care what you look like. They have learned to get very comfortable with that. Because most of us, if we can choose to hide without that video camera on, we will. And what I see, and I know you two see it as well, we have conferences with clients all over the world, and in 95% of those instances, every single person participating on those calls has their video camera on. And there are exceptions.
Somebody might be mobile or somebody … Whatever. And that's fine.
But really, what I see in my business world, and this is not new, is that the new normal is putting your camera on, looking your colleague in their face, looking your clients in their eyes, and it really does take the relationships, I think, to a deeper, better place and that's important. What this will teach people who aren't comfortable, and certainly as comfortable as we are having done this for so long, is that it's really no big thing to turn that video camera on. It really isn't. And especially when you're trying to stay connected to your teams, whether you're a leader, executive, a manager, whatever, when you're trying to be connected to people, it makes a big difference I think.
Fred McClimans: Yeah. There's that emotional attachment. In my mind, it's kind of like the experience of, when I was in college, you listen to a lecture, you write down your notes. That reinforces the connection to the notes. And then afterwards, you explain it to one of your classmates. It reinforces your understanding of the knowledge. The same way here, seeing somebody at the other side, seeing their facial expressions not only allows you to better interpret what they're saying … There's always that hesitancy, is that a good joke, is it a bad joke, is somebody being sarcastic, all the things that we take in visual cues you can get across video.
As you said, it just deepens that relationship and it also makes for a more comical moment when one of the kids in the background, as Sarah mentioned, fires up Call of Duty on the Xbox or the PS4 and all of a sudden your bandwidth crashes, which by the way that's one of my tips for users out there, plug yourself into the router, put everything else in your household on wifi. You get priority access.
Shelly Kramer: I know our producer would agree. Really, it's so important not to count only on wifi in terms of … The other thing is that when it comes to this, you want great audio, you want great video quality, and so everything that you can do, it makes a big deal. And Fred, your tip there, that's the most important thing.
We're talking about the power of video. But the other thing that I think that's exciting that people will learn in a very short period of time is the power of some of these collaboration platforms. We have meetings all the time with clients, we're sharing a screen and we're all collaborating on a document or we're trying to explain how we arrived at a solution and, "Oh, here, let me map it out for you on a white board." There's so much just beyond a video conversation that collaboration platforms can deliver. I saw today, Zoom is a very, very popular collaboration platform, I saw today that Zoom was offering it's pro platform to K through 12 schools free of charge. I literally stopped what I was doing and sent a link to that article to the principal of our school because my kids go to a really small Catholic school, they're not, as I mentioned, they're not really tech-savvy. That's a game-changer for a lot of people.
But there's so many other options too. There's Zoom. There's Google Hangouts. Google Hangouts, by the way, did an announcement too that they were making their platform free, they're pro-level platform free. Cisco is making their platform offering free. So there's just lots of opportunities out there I think for people to learn the power of not only video and how that connects people for work or for learning, but also what's possible with regard to these collaboration platforms and how much actual working together is possible when you have these. I think that's really exciting. And clearly you do too. I like that. I like that guys.
Well, I think with that, we're going to move on. Fred, you want to talk quickly about maybe your favorite tools or tips that you have for people? You talked about being hardwired. What else?
Fred McClimans: So Shelly, here are some tips that I found helped me tremendously in collaborating. And this is true whether I'm in my home office or if I'm working remotely somewhere out there. The first thing, if you can plug yourself in directly into an internet router for your laptop and put everything else in your household onto wifi, you'll get the priority access that you need from your bandwidth. Again, work first. PS4 or Xbox, that all comes second. So plugging yourself in gives you a strong advantage when the kids cycle up all the games. Can't stress that one enough.
Secondly, schedule a time. This is one of those things where your team is now working remote, they may not have worked remote in the past, and it's very important to recognize that everybody's schedule is a little bit different with kids and everything else out there in this particular pandemic situation. Block out time that you and your team can be online and available for 30 minutes or an hour or maybe two or three small times during the day. And when you do that, turn on the video and just chat, just communicate, get that social interaction going that you need for that. The power of video is huge.
Next thing, spend a little bit of money and get a good microphone and a Bluetooth headset. I guarantee you if you do not, inevitably somebody will have something happen out in the hallway and they will start to walk towards the door and their headphones plugged into their laptop will drag everything with it onto the floor. So can't stress that one enough. Next tip, find a dedicated workspace. It's always great to be able to work outside on the deck or in the back yard or wherever. But you will need a place that you can think, "This is my workplace environment. When I go here, I'm going to get things done." And that can fluctuate a bit, but have that one space that is just yours with a door that closes preferably. And some mechanism, maybe it's a tie on the door for your office or maybe it's a sign outside, something that tells everybody else in the household, "I'm busy right now. Please don't knock. Please don't interrupt. I need to get something done."
And then one last thing that is just so specific to this particular situation here, you mentioned earlier about the kids and the disruption to the schedule, in our neighborhood, or our county here in Loudoun, Virginia, the school district has actually come out and said they will still serve breakfast and lunches to kids, any kid under the age of 18. It's a great program that they're putting out there. You can show up early morning, you can pick up lunch and breakfast for your kids. Eat it in the safety of your home. You don't even have to go into the school, you can stop and pick it up, sort of a curbside pickup for that. So check and see if there are certain things like that or look for activities that your kids can do outside while social distancing. Maybe they go for a hike in the mountains. Who knows? Something that keeps them busy and out of the way.
Shelly Kramer: I have a couple of tips to add to yours, Fred. One thing is when you're thinking about your space, it's one thing to have a space when you're talking with your colleagues and another to have a space when you're talking with clients. And I think that what I always do is look around, look around behind me. What's in my office that's messy? You need to think about setting a stage, especially when you're communicating with clients. But I personally believe it's important even when you're communicating with colleagues. And sometimes people don't think about that. If you happen to be using Zoom, I'm not using it yet, but I'll put this in the show notes, Zoom has a background that you can use that'll just drop a background in behind you on video so nobody can see your messy bookshelves or whatever. But I just find it very distracting when I'm talking with someone whose office is a mess or crap's everywhere. I find it very distracting.
Another thing that I think is really important, and I did this for a super long time, and Marty our producer taught me this, I'm broadcasting now from my desktop. But when you're working from a laptop and you're on video, if you don't move that laptop up so that that camera is catching you at the right angle, you're looking over your laptop. And so what you're showing everybody that you're talking with is a really beautiful view of up in your nostrils. And we are all at our most attractive when people can look at us from that angle. Do some testing. Look and see what you look like.
And I remember, for a long time, I had a paint can sitting in my office because I had has some painting done and just had never gotten the paint can put away. But the paint can was the perfect, and again, Marty our producer at PodJam Productions taught me this, but that paint can was absolutely the perfect height for me to put my laptop on and it enabled me to look square on into the camera and have the best view of me. So whether it's a little stack of books or a paint can or whatever it is, keep that in mind that that matters a lot.
And also, lighting matters a lot. If you happen to be in a situation where your office is not well-lit, you can get one of those ring lights. You can get a little light that clips onto the front of your computer. There are lots and lots of solutions out there. And in the world of Instagram influencers, those solutions aren't difficult to find because they're everywhere. But those are my tips, that just sound matters, lighting matters, camera angles matter. Sarah, what have you got?
Sarah Wallace: Yeah, so mine are actually lessons about working from home for two decades about your physical health. So for instance, when you're in the office, a lot of times you get up, you go into the kitchen, get some coffee. And when I worked from home, I'd get in the habit of just laser focused on the laptop for hours at a time, and I noticed at one point under my right eye, the skin kept twitching. And I went to the eye doctor, he's like, "Yeah, you can't just be hard staring at your laptop for hours in a row. You have to change your field of vision. You've got to get up and take a break, give your eyes a break." So I've learned that.
Also, four or five years ago, the whole right side of body was jammed up and I could hardly walk. And when I went into the specialist, the first thing she said to me, she said, "Do you work from home?" And I said, "Yes." And she said, "Show me how you use your laptop." Because a lot of times, offices, they have the right kind of chairs that are ergonomic. Some companies are better at doing this than others, but they want you to be at a certain angle. And at home, sometimes I'm in a soft chair, sometimes I'm at my desk, just depending. So when you're in your home environment, although it might seem more comfortable, there's a lot of physical things you just have to keep tabs on.
Shelly Kramer: I think those are great tips. That's awesome. We're going to move on from this part of our show, but we hope there have been some tips here that might help you. It really will be interesting to see in the bigger scheme beyond just tips from working from home and that sort of thing, just how this changes our communication. I would guess that this will … Back in the day when the Ice Bucket Challenge first happened, one of the things that experts talked about that was a breakthrough moment was that it was the first time that we saw people universally becoming instantly familiar and comfortable with being on video. And they were doing it and we didn't see a lot of people shooting video of themselves. But all of a sudden, with the ice bucket challenge, we saw it as a turning point in people being more comfortable being on video. That seems like a really long time ago, I know. But I think that this is a turning point in how comfortable people will be with collaborating virtually and being on video and that sort of thing. So this will be definitely interesting to watch.
So we're going to move on to our Fast Five segment of our show, and Fred you're going to tell us about a Chinese auto giant and what they're doing.
Fred McClimans: Yes. So Geely, a company that you may not have heard of out there, they are a Chinese auto manufacturing firm, relatively new to the scene. They didn't start producing automobiles I don't think until the mid '90s or so. However, Geely, they are fairly influential. They own Volvo for example. They also own Lotus, the sports car company. And they are getting set to do something kind of interesting for an automotive firm. They are setting up their own low earth orbit network of satellites globally, around the world. Globally, yes around the world. And they're doing that because they have determined that they need to strategically have not only enough bandwidth and dedicated connectivity to their vehicles for autonomous purposes, but they want to own that strategically. They don't want to be in a situation where anybody can interrupt that flow of communications between the company and its cars.
Now, when you think about the world of autonomous vehicles, there are a lot of people talking about 5G that will play a huge role here in networking vehicles together and that's very true. But there's also a lot of telemetry data that doesn't necessarily need to go over 5G that can be best communicated back via satellite and updates to software also sent down through the satellite link. And think about this for a moment, the amount of bandwidth that we're talking about here for autonomous vehicles, I've seen estimates out there where they're talking about 4,000 gigabytes of data per hour being created and generated in a vehicle. I mean, that's more than an airliner does today, an airline jet engine. I know some of the GE engines put out a tremendous amount of data.
But you think about that, the number of sensors, cameras, and whatnot from one vehicle, one vehicle, 4,000 gigabytes of data per hour. Again, sensors, cameras, the works, everything that you're talking about here, as well as entertainment systems and communications with other vehicles in that local vicinity, an area where 5G will be a huge boost there. But it's interesting here, they're taking that approach that says, "Look, we need to own this." So think through this a bit, what happens when every auto manufacturer says, "We have to have our own network of satellites out there in order to maintain communications with our vehicles." Very quickly, you may have some benefit for some vendors, but you also put yourself in a situation where we're just littering the skies with more satellites, and then you start to run into that question of interoperability between data. So it's an interesting move, but it's one that I think we need to see how this plays out with other autonomous vehicle vendors out there and to certainly autonomous drones and everything else that you can imagine.
Shelly Kramer: Yeah, I will also say that it doesn't surprise me coming out of China because I think that one thing that we've seen the world over is companies struggling with being connected globally as it relates to technology. And in some instances, like Huawei building their own operating system. By the way, that was out of necessity, I realize that. But it's just interesting that people are pulling things close to the vest. "We're going to build our own." But you bring up some really valid points there.
Fred McClimans: Yeah, it could be an interesting way to circumvent censors as well. Or not necessarily censors, but the nationalized internet.
Shelly Kramer: Yeah, very interesting. So thank you for that. And Sarah, you're going to talk a little bit about Cisco and what Cisco's doing.
Sarah Wallace: Yeah, sure. So since we're tech analysts, obviously Cisco's a very big tech company with roots in network hardware. And recently, and this isn't really unique to Cisco, a lot of big tech companies have done some reorganizing over the years, especially the past four or five years. But the CEO had the executive VP and general manager of networking and security, David Goeckeler, who he's now moved onto be the CEO of Western Digital, and this comes a few months after he told his employees that the company would now be combining its enterprise networking and its data center networking business. And if you go to, we can post a link to the article in eWeek which really goes over the more finer detail of what top executives are being moved to which department.
But Cisco's response to this reorg is that … So John Chambers who is known to be the leader of Cisco until about 2010 and then in 2015, Chuck Robbins has taken over and has gotten pretty good positive reviews as a leader of the company. I guess the big question from a lot of analysts like ourselves are right now Cisco is doing well with its SD-WAN, its collaboration tools, especially now with a lot of people going remote. So that area is doing well and also its cyber security has been really doing well the last few years. So a lot of people are asking why this shift in staffing. And Cisco's response is that, well with trends like 5G and AI and they really want to be more aligning with cloud culture. So that's why they're doing this shift as it were.
Shelly Kramer: I think that that's the new normal for every business today, shifting, shifting as the market shifts. And it's a smart move, and Cisco's made a lot of smart moves.
Sarah Wallace: And it's also just indicative of the industry that we have a lot of blurred lines between cloud functions and network and the type thing too.
Shelly Kramer: So speaking of cloud, I'm going to talk briefly about news, fresh news that the Pentagon has asked a federal judge for 120-day reman to consider its evaluation as it relates to the JEDI cloud contract that it awarded to Microsoft in April. We've talked a lot about this JEDI contract and the award to Microsoft, but what is most interesting is that the court, the judge in this case, said that Amazon was likely to succeed in its quest to prove that the Pentagon had made a mistake evaluating Microsoft's proposal. And this was an unsealed opinion by the judge, and she evaluated only one of several evaluation flaws in the process, in the selection process, that were alleged by Amazon. And really this whole matter has been … I think Amazon was an expected early front winner to win this award, but it was very clear from the onset that the current administration and President Donald Trump is not a fan of Amazon and Amazon CEO. So there was always some questioning there as to how fair the selection process might be even before the award was made. And then once the award was made, then there was lots of speculation that it was because of that.
So anyway, I think it's super interesting. I think that in the big scheme of things, this is a $10 billion, 10-year contract. Neither company is desperate for that $10 billion contraction. I think it's a huge award. It was a huge feather in Microsoft's cap to get this award, but there was always a question of, did Microsoft really deserve the award or were they really as capable as Amazon, blah, blah, blah. So it's interesting, yet another move in this process. And it sounds like what's going to happen is that there's going to be a rebid process and a different kind of reevaluation of the proposal. So we'll see what happens next.
All right. And with that, Sarah, I'm going to pop over to you again to talk about hacking and what's happening with the COVID-19 pandemic and what people need to be aware of and watch out for.
Sarah Wallace: Yeah, sure. Now, usually when there is a world event such as this, of course hackers jump all over this and it's a chance for them to take advantage of especially chatter on all the different social media channels. And of course, cyber security firms are reporting that there's been an uptick in attacks related to content concerning Coronavirus. So it's important to be aware … so some of these malicious campaigns imitate, and I have to say I myself am guilty when I see things posted, I'm very tempted, so a lot of them are being disguises to be trusted organizations like information from the World Health Organization or the Centers for Disease Control, for example.
So we have to be mindful of that, consumers, users of social media, even on Facebook, if our friends are posting something and we're tempted to click on a link and open it.
And the other thing, it's a little bit more aimed towards businesses, but there's also some email scams going around aimed specifically at enterprises saying that they have to pay an outstanding balance "due to the Coronavirus outbreak." So whether it be a consumer or on a business level, all this just places emphasis on the importance to make sure you're always keeping your cyber security tools current and you're sending constant updates to both your network and all the devices on the network as well.
Shelly Kramer: Yeah, absolutely. Well, thanks for that. Fred, you're going to tell us about Minecraft.
Fred McClimans: So Shelly, I will raise my hand and I will say, "I am a fan of Minecraft." My kids got me into it years ago. It is a phenomenal tool just for kids to explore, to learn how to build and how to collaborate in a virtual world.
So Minecraft though has done something really interesting. Again, Minecraft owned by Microsoft, they have partnered up with Reporters Without Borders and they have created a virtual library within the virtual Minecraft world that features articles from reporters who have been censored by government, so in some cases censored and persecuted, in other cases like Jamal Khashoggi have been killed. So within this, there is an area within this virtual library world within Minecraft where you can hear, or not hear, but actually read and access the writings of different reporters from Egypt, Mexico, Russia, Saudi Arabia and Vietnam. It's an amazing way to open up the world of the internet and break down some of the firewalls and some of the censors that we see in place.
I think it's a risky proposition here, throwing it into a video game so to speak, but it's an incredibly interesting and innovative approach to break down the censors and firewalls. So that's where it stands, we have video games and Reporters Without Borders coming together to make sure that real news, not fake news, gets out there across the Interwebs.
Shelly Kramer: I think that that is just so incredibly cool, and I think it's also a way to perhaps circumvent old people … And by the way, trust me, I know that to anybody that's 25, I'm ancient which makes me laugh. But my point is, that I think this a place that will be a safe place maybe for a little bit because it'll be under the radar. Of course, when people like us talk about it, it's less under the radar. When there's articles, it's less under the radar. But still, I think it's a really cool way especially to get information to young people. I think it's really exciting.
Fred McClimans: It is, and a whole new push potentially for video games as a conduit of hopefully honest and open information, much like when Snapchat started, it was snap the video, share, snap the picture, share and all the filters. Now, it's become much more of a news source-
Shelly Kramer: Absolutely. My kids get news on Snapchat all the time.
Fred McClimans: So do I, I admit it.
Shelly Kramer: I think that's really cool. So we're going to move beyond our Fast Five, and we're going to move into Tech Bites. I will admit that whenever we're doing a show and Fred is involved, I always rely on him for a Tech Bites topic because he has some innate ability to find the most off-the-wall things. And this is no exception. So Fred, tell us about our Tech Bites topic.
Fred McClimans: Yes. So we are, as we are all well aware, in the midst of a global pandemic. Headlines are grabbing a lot of attention. People are online. They're looking at the latest news updates. And I happened to scroll across one particular site, and I came up with an interesting story here. The title is Scientists Identified Atlantic Ocean as Dangerous Asteroids Point of Impact Warning about Tsunamis. Kind of gets your attention. You read into it, it turns out that there is an asteroid that they believe will hit the Earth on March 16. They are expecting 100-meter high tsunamis globally. Wow. I mean, that's lot of tech processing power. That's a lot of data. That's a lot of news. But the year they're expecting this is 2880. And you just look at it, it's not my kids or my grandkids, it's our collective cyborg kids in 50 generations that are sitting out there potentially. But the sheer fact that we have this ability to track an asteroid, which right now it's traveling at 17.8 kilometers per second out there in space. For them to actually be able to predict forward that far in the future that there is a potential impact and to identify exactly where in the ocean that will likely occur, that's pretty amazing stuff. But the fact that it's masquerading under this clickbait headline out there is just-
Shelly Kramer: Asteroid headed our way.
Fred McClimans: I know. It's Tech Bites. It's a great use of technology in a way that just totally bites and this is a story…
Shelly Kramer: So then did we figure out in our pre-show conversation, is this our children's grandchildren's grandchildren? Did we even figure out?
Fred McClimans: Well, it's 860 years in the future. So given that our life expectancies … Sarah, and even Marty our producer, I think we agree that we all expect at this point to live into our, I don't know, maybe 5, 6, 700s or so. It's possible that we're still around for this.
Shelly Kramer: Wow, I'm not going to be.
Fred McClimans: Or maybe it's just our frozen heads on platters …
Shelly Kramer: Absolutely.
Fred McClimans: … in a futurama tray.
Shelly Kramer: Absolutely. All right. With that bit of arcane information, again I can always rely on Fred for that, we're going to circle back to our crystal ball, which is the last section of our show, and I'm really just going to ask, what do you think about what this situation that we're living through, times of forced working from home, are we ushering in a whole new normal in communication and collaboration? And what do you think that's going to … I'm terrible at these questions. What do you think that … What's your prediction in terms of when that's going to be more normal? Is it a year? Is it two years that we're just going to be so comfortable? Is it five years? What do you think?
Fred McClimans: Is it five years before we get comfortable with remote work?
Shelly Kramer: Yes. And comfortable with remote work and using video technology and collaboration platforms with just out even a blink of an eye.
Fred McClimans: I think that for some of us, we're already there. I'm as comfortable-
Shelly Kramer: I'm not talking about you, Fred.
Fred McClimans: Yeah, I know. But I'm comfortable remotely as I am not remotely. And I'm actually really excited. There's some really cool technologies coming out with holographics and with virtual and mixed reality, that I think we'll make that work experience, especially the experience of sitting around a conference room, a lot more enjoyable.
But I think for most people, to be honest, I can't put a date on when we get comfortable with it. But I can tell you that for years, for the last five, six, 10 years, we have people complaining about, "Well, the kids today, they're all sitting there with their face in their phones or face on the computer screen." It's one thing to complain about it. I think now a lot of parents, a lot of educators, a lot of businesses, a lot of administrators are now realizing, "Hey, we need to learn how to harness this. We need to accept that it's here and we need to find a way to leverage it in a positive way."
And I'll give you one quick example. I would love to see in five years kids in school being able to work from home or learn from home a couple of days a week. And instead of taking courses in their local school, take courses in the school around the world. Leverage the power of this technology to do something positive. So anyway, that's my prediction.
Shelly Kramer: Sarah, what do you think?
Sarah Wallace: Yeah, so I would say, I mean I'm hoping it's going to be sooner than later. But let's say I'm hoping within the next couple years. I mean, we see a lot of these tech companies when they're doing thought leadership talking about the future of work. So I think it's been on people's minds already. But then again, a lot of those same tech companies say, "Well, this job is just going to be located in San Jose or Santa Clara." So I'm hoping this really opens their eyes that it's very doable to have very talented employees located anywhere. So I'm hoping this all becomes ubiquitous closer to maybe two years versus five. But my hope is two, realistically it might be more like five.
Shelly Kramer: Yeah, I really don't see it taking all that long. I think you've made this point a couple times, Sarah, that you think that it will be an eye-opener for employers. I would step back from that and say that's also incumbent upon people beyond just people like us who are already comfortable with remote work and technology and video collaboration and that sort of thing. I think we have the whole new group of people that don't know anything about it and that are going to have to learn. And I think that if we see adoption and if we see use, and I think there's an opportunity here to open a whole bunch of eyes on the employee front and on the management front that says, "Oh my gosh, this really is very effective. This is very easy. It's very cool." And to see the many benefits that they previously hadn't paid any attention to. So I think it's beyond just what opportunities exist in terms of employers and expanding geographic boundaries.
But I think it's truly an eye-opener for people. And I believe that we're going to see incredible differences just truly in the next year because of this enforced work-from-home situation because of the current pandemic that we're living through. And I think that behavior change is always hard, but we don't have any choice. We have to change because business has to go on. So I think we're going to see change really quickly. That doesn't mean that I think we'll see complete mass adoption. But I think the future of work is really, we talk about it all the time, we know that it's here, but I think a whole lot more people are now realizing that the future really is today in this kind of collaboration. I think it's really exciting.
So with that, I'm going to thank you for showing up today and hanging out with us, and we always enjoy spending time with you all and sharing our thoughts. And you can look for some helpful links to some of the tools that we talked about and some of the tips that we talked about in the show notes here. And Fred and Sarah, thank you so much for showing up and sharing your gray matter and it's always a pleasure.
Thank you for joining us on this week's Futurum Tech Podcast. Please be sure to subscribe to us on iTunes, and stay with us each and every week as we bring more interviews and more shows from our weekly Futurum Tech Podcast.
Disclaimer: The Futurum Tech Podcast is for information and entertainment purposes only. Over the course of this podcast, we may talk about companies that are publicly traded and we may even reference that fact and their equity share price, but please do not take anything that we say as a recommendation about what you should do with your investment dollars. We are not investment advisors and we do not ask that you treat us as such.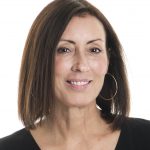 Shelly Kramer is a Principal Analyst and Founding Partner at Futurum Research. A serial entrepreneur with a technology centric focus, she has worked alongside some of the world's largest brands to embrace disruption and spur innovation, understand and address the realities of the connected customer, and help navigate the process of digital transformation. She brings 20 years' experience as a brand strategist to her work at Futurum, and has deep experience helping global companies with marketing challenges, GTM strategies, messaging development, and driving strategy and digital transformation for B2B brands across multiple verticals. Shelly's coverage areas include Collaboration/CX/SaaS, platforms, ESG, and Cybersecurity, as well as topics and trends related to the Future of Work, the transformation of the workplace and how people and technology are driving that transformation. A transplanted New Yorker, she has learned to love life in the Midwest, and has firsthand experience that some of the most innovative minds and most successful companies in the world also happen to live in "flyover country."