Cloud Announcements Indicate Continued Momentum to Cloud — Futurum Tech Webcast
Cloud Announcements Indicate Continued Momentum to Cloud — Futurum Tech Webcast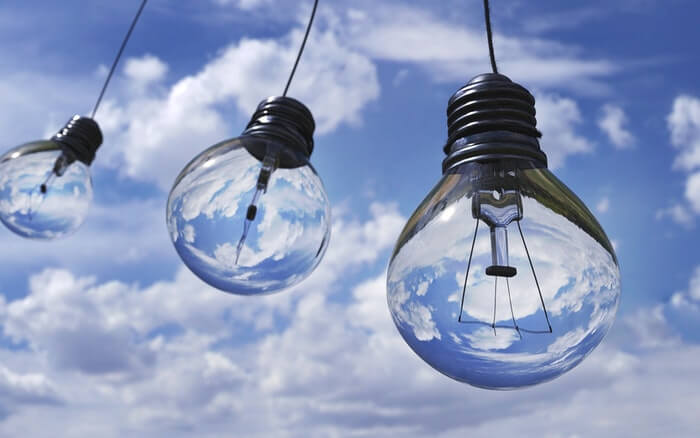 For this week's episode of the Futurum Tech Webcast, Futurum's Daniel Newman and Sarah Wallace discuss major cloud announcements by vendors such as HPE, Oracle, AWS, Microsoft, and IBM that have been made in the last few weeks. These announcements confirm that there is continued momentum in cloud, especially during the time of the COVID-19 pandemic when companies have had shift to accelerate their digital transformation.
We began the webcast by talking about HPE's virtual Discover event where the company unveiled its new Ezmeral software platform which includes container orchestration and management, AI/ML and data analytics, cost control, IT automation, AI-driven operations, and security and also discussed HPE's recent acquisition of Silver Peak.
In recapping Oracle's event Daniel chimes in about Oracle's Dedicated Region Cloud@Customer, the industry's first fully-managed cloud region that brings all of Oracle's second-generation cloud services, including Autonomous Database and Oracle SaaS applications, to customer datacenters, starting at $500K a month. Daniel also recaps Oracle's announcements around its Exadata Cloud@Customer offering, updates to its Fusion Supply Chain Cloud and Sarah talks about Oracle's recent contract with The National Institute of Allergy and Infectious Diseases (NIAID) to develop a COVID-19 Volunteer Screening Registry that is to register millions of volunteers in a short amount of time.
Daniel also discusses Microsoft's announcements from its Inspire event which include updates to its Microsoft Updates Dynamics 365 and Power Platform that include Microsoft Dynamics 365 Connected Store, Microsoft Dynamics 365 Fraud Protection, Microsoft Dynamics 365 Customer Voice, Microsoft Dynamics 365 Customer Insights and collaboration between the Power Platform and Microsoft Teams. Sarah and Daniel also discuss Microsoft wins such as Allscripts and Walgreens.
We then moved on to a discussion of recent AWS announcements of its Low Code/No Code With New Honeycode, and its launch of Relational Database Service for AWS Outposts and its availability of AWS IoT SiteWise for industrial customers.
Speaking of industries, we also covered IBM and Adobe's partnership to digitally transform regulated industries along with IBM, Red Hat and SAP helping customers who want to run SAP Cloud Platform on-premises.
The last topic of the webcast was Daniel giving his take on the rumor that Dell will spinoff 81 percent majority stake in VMware to Dell Technologies shareholders sometime late next year. Dell acquired VMware in 2016 through its $67 billion purchase of EMC.
Watch the video version of the webcast here:
or grab the audio here:
While you're at it, be sure to subscribe so that you won't miss an episode. We promise you'll not regret it.
Disclaimer: The Futurum Tech Podcast is for information and entertainment purposes only. Over the course of this podcast, we may talk about companies that are publicly traded and we may even reference that fact and their equity share price, but please do not take anything that we say as a recommendation about what you should do with your investment dollars. We are not investment advisors and we do not ask that you treat us as such.
Other insights from the Futurum Research team:
SAP And HPE Partner To Deliver Enterprise Cloud On-Prem 
VW And AWS Open Industrial Cloud Project To Partners 
Amdocs Buys Openet To Boost Cloud Credentials But Still Needs Broader Cloud Proposition
Transcript: 
Daniel Newman: Welcome to the Futurum Tech Podcast. I'm your host, Daniel Newman, Principal Analyst and Founding Partner of Futurum Research. And I am excited about today's podcast, joined by the esteem Senior Analyst from our team, Sarah Wallace. Sarah, thanks for joining me on the podcast today. It's always fun to have you back and have people on the team come back and chit chat with me.
Sarah Wallace: Thanks, Daniel, for having me.
Daniel Newman: Yeah. It's a lot going on, so we've been locked down, quarantine, not traveling, which is a super big change of pace for us analysts that are used to being on the road, at events, in front of clients, customers, partners, users, learning, writing, blogging, tweeting. But we are doing it all. We're just doing it all remotely. So, you're doing it up there in the great Northeast. I'm here in the Midwest. And overall, our life is totally different, yet shockingly the same. But, I'm glad to hear you're doing well.
Sarah Wallace: I think you and I traditionally have worked from home, but the one thing that the pandemic has really forced a lot of companies to do, is shift to this all remote workforce. And as you and I cover the tech space, and we've been talking about digital transformation for probably what, a decade now? And it's interesting how it's really forced everyone to really transform without any choice, because of stay at home policies. So I think you and I've both been observing that in terms of the vendor space, how the vendors have really stepped up and they've been releasing these type of agile products for a while now, but now they've really had to come to use. And I don't know about you, but I feel like a lot of the vendors we cover, have stepped up to the plate. And it's actually helped them emphasize like, look, this is what we've been talking about and now you really have no choice.
Daniel Newman: Yeah absolutely. It's a fascinating set of circumstances. We're doing things differently, and yet doing things the same. And overall, we are just figuring things out one day at a time. So let's dive in, because really over the last few weeks we've seen a ton of tech events, a ton of tech announcements and the cloud has been a big focus. Cloud has been a big focus for the hybrid players, the OEMs, the actual hyper scale cloud providers. We're just seeing shift, after shift, after shift. And so I was thinking maybe we start with HPE's Discover, and we'll just go on down the line from there.
Sarah Wallace: Yeah, that sounds great. HPE to me, the last four or five years especially, they've been really bringing out their cloud capabilities. We have the HPE GreenLake services and their big announcement, their Discover event, I'd say it's been maybe three weeks or so now. They had their big Ezmeral Container Platform. And as we know, containers have been a really hot area of cloud, because we can take these software functions, and now they can travel across different platforms. It doesn't have to be platform specific and it doesn't have to be centralized to a central hardware. So HPE in making their Ezmeral Container Platform announcement, even said very boldly, "We're doing this directly to take on IBM Red Hat and VMware." And some might think, and the industry might think this is a bold statement, but I feel with HPE's … They've shown their [inaudible] four or five years, especially. And I feel like they're up to the task.
Daniel Newman: Yeah, absolutely. I think HPE is in an interesting predicament. The company had a number of different spin-offs. It went from a massive conglomerate of different companies, to broken into four or five different pieces, all substantial businesses. HPE was really the hardware company. [inaudible] was the enterprise hardware company, but we've seen the shift towards multi and hybrid cloud. And so HPE has a lot of the hardware pieces for converged infrastructure and hyperconverged, you know, from SimpliVity to storage, it's servers too, it's Edge devices, but really being able to use a software to tie it together has been the vehicle that all these OEMs are meant to push towards. Dell has a lot of success because of VMware and HPE really needed to find its footing. And Ezmeral is a platform that is green, like suite of consumption-based services, have really been its path to maintaining a high amount of viability, as these different tech users are moving workloads into different clouds, on-prem, off-prem, private and public.
So this was a big move, the Ezmeral Container Platform's important for the company. It's going to be important to compete VMware, Red Hat, all these different technologies, plus what's being delivered now, whether it's Outposts in Azure Arc. And as I see it Sarah, it's going to be a partnership more and more for these OEMs, because in some ways they're going to be competing with the big cloud providers, but in other ways, they're going to be needing to be partners. And so having that coopetition is going to be a really important part for the company. But overall, I agree HPE is making some important moves.
Sarah Wallace: Yeah. And I know that you wrote a post about this. And so the other HPE announcement in the last few weeks has been its acquisition of Silver Peak, which is the SD-WAN vendor. I've been following Silver Peak pretty closely since 2014. And I've always been impressed with Silver Peak as a vendor. So I think this is a very natural acquisition, a smart acquisition. And obviously they're going to combine this with their Aruba business unit. And I feel bad, I haven't read all the details of your post, but what were some of your other comments in your blog post about this?
Daniel Newman: What we're really talking about is this big migration. We've got work from home going big. VPNs are at capacity, software defined WANs are going to be the way forward for big enterprises. If [inaudible] for tech companies like Google, you're talking about over a year before they even intend to put people back in offices. This means we're going to need to expand the technology that's going to be residing in people's homes and in remote workspaces. And SD-WAN is going to be one of those technologies that's going to be an enabler there. HPE's Aruba is already a fairly sophisticated set of solutions, and Silver Peak added and enhanced its capabilities. It shows the company's ambitions, provides more technology to enable this remote work. And for HPE, it's just going to be interesting to see how their products are packaged inside and become part of Aruba Central, and become this Edge infrastructure that's designed for the enterprise.
Sarah Wallace: Okay. And I know that you had attended, maybe we can move over and talk a little bit about Oracle, because it's been the conference season. Can you talk a little bit about Oracle's managed region cloud announcement?
Daniel Newman: Yes, let's move over to Oracle. That's a good one. So working on a bunch of announcements, but I think the biggest one, if we just wanted to focus on one, was they announced this, what they call the Oracle Dedicated Region Cloud@Customer. And so the Oracle cloud team has been doing what's called an exit data customer, where it's been essentially putting the database on-prem. But as we know, Oracle's focused on building its cloud business. It's focused on being able to seamlessly connect public and private clouds. Again, going back to what we talked about with Ezmeral, we're seeing this hybrid infrastructure win out as the architecture of the enterprise of the day. And so what Oracle want to do, is basically say for large customers using a lot of cloud that have hybrid needs, "We want to build and deliver a fully managed cloud that lives and resides on-prem, but that's going to be entirely managed by Oracle. Meaning it's going to be chained off, boxed off, completely separate from your on-prem infrastructure. But it gives you the full consistent control plane across the board."
You're talking about half a million dollar minimum investment for companies, not 500 a year, but half a million per month in big enterprises. You're talking about companies that are using Oracle that want to have access to the full suite. And also one of the big differentiation points for Oracle has been its autonomous database and its autonomous Linux. And so for companies that are looking for a five, six, seven, nine uptime, ongoing connectivity, patching reliability, but then also need to meet hybrid requirements, and also have a governance and data egress costs that they're trying to avoid that have sovereignty. All these different things that on-prem and hybrid are enabling with one consistent control plane. This is going to be really interesting.
And I also think as companies are moving more and more to multi cloud, we're going to see iterations of this, where companies are going to have something like this from Oracle, and they may still have AWS outposts, and they may have Arc. Because what's going to start happening is this seamless connectivity is going to be done in a few different ways. The architectures are going to be combination of hardware and software driven. And as companies in many cases use all of these different providers simultaneously. So these offerings are going to continue to come out and we're going to see more and more of these from more different companies.
Sarah Wallace: Yeah, I agree. I feel like the trend, especially the last two years, has really been about hybrid cloud. So being able to have on-prem choices and also the multi cloud.
Daniel Newman: Yeah, absolutely. And Oracle didn't really stop there. Part of this offering included its autonomous database, the company added a number of enhancements to its supply chain cloud. It updated Fusion and its ERP and its process management suite. And I think something you actually looked at closely too, that I thought was interesting and a little bit different story than just architecture, but Oracle is actually also using its cloud to create this National Institute of Health, COVID-19 Prevention Network, which I don't know. Did you have a chance to take a look at that?
Sarah Wallace: Yeah, there's a post on the Futurum blog. So basically the National Institute of Health has asked Oracle to help them create this registry. And this registry, it's volunteer, but ultimately the NIH wants millions of people in the US to register. So you can volunteer for … And this is large scale testing for vaccines and also antibody testing. And these trials, there's going to be hundreds of them, to choose from. And so it's a big undertaking. We're talking everyone in the US. And I believe, and I wrote this in my post too, with Oracle's cloud capabilities, they're up for the task. And the thing is the NIH, thing to know is they want to do this quickly. They want to do the face up. We always talk about scaling in this industry, but it's going to be a true test.
Daniel Newman: Absolutely. Another company that made a number of announcements was Microsoft, another company that had its earnings this week. But Microsoft also had one of its biggest events, it's partner event, Inspire. And Inspire, it made a lot of announcements, but not so much about Azure, but really more on its software as a service side. So Azure saw another 47% growth this last quarter, which is an impressive number, except when you compare it to its past growth numbers, which had been in the 60, 70, 80, and above. So we're starting to see the law of large numbers, and same growth that AWS was privy to during its wave. But as the number continues to get bigger, their growth rate continues to shrink down. But other areas of focus have really started to shine for Microsoft. And one of those areas of focus has been its Dynamics 365 and Power Platform.
The company actually for the first time disclosed that the Dynamics business is a $3 billion run rate business now, becoming much more substantial. And on top of that, that doesn't include the Power Platform, which is a company's low-code, no-code platform for designing applications or running the business. So at the event, Sarah, the company announced a number of verticalized solutions, connected stores, fraud protection. It had a new Qualtrics competitive product called Customer Voice, has some enhancements to its customer insights that has really helped the company win some big customers, including Walgreens most recently. And then of course, it also updated to its cloud data, common data service into a new platform called Dataflex. So they're coming [inaudible] with a lot of things, but it's a little bit interesting, because it's outside of the traditional IIS side, and really it's on the PaaS and SAS side, where Microsoft seems to be really leaning in.
Sarah Wallace: Yeah. And it's interesting when you talk about verticals. You and I've talked about this, and we actually did a healthcare cloud webcast last time, but we're seeing a lot of these cloud players doing customization for verticals, because they know that a horizontal play isn't going to fit for all the different types of special needs. Whether it be regulation, or in the case of healthcare special HIPAA requirements.
And so Microsoft also just extended their relationship with Allscripts, which is a huge health record company. So they extended that partnership to another five years. So that's pretty significant. Allscripts is a big player in the healthcare field.
Daniel Newman: Yeah, lots of wins across the board. The company announced wins in this space with Coca-Cola, Tom Siebel, with his new company. And anyone that knows ERP and CRM that part of history, knows Siebel Systems. And Tom decided to use the platform for his own new venture, C3.ai. So a number of important ones, and BNY Mellon too. These have all been pretty significant for Microsoft, which has sat a little bit in the background in the ERP and CRM discussions. But now it's really starting to get some legs and take off. Another company, a big wave of announcements, we can only really touch on a couple of them, was AWS.
And AWS, speaking of low-code, no-code. Sarah's getting into the fray there, launched a new platform called Honeycode. Honeycode is basically designed, it's a fully managed service to build web and mobile applications and programming free. And basically everyday business programs. This will be competitive with what OutSystems is doing, but also competitive with what Microsoft is doing, and competitive with a number of players that all Google app sheets, Google's doing this. It just seems like low-code, no-code is in everybody's purview right now.
Sarah Wallace: Yeah, and I think it's interesting that it's trending now, because back in the day when we were first making webpages, and people used HTML. And then I remember Microsoft FrontPage came out, and you didn't have to code the page. But I think the driver behind the no-code is, a lot of customers, there are different stakeholders in their company to be able to have access to this information, to be able to do reports, but not necessarily have to be coding experts. So I think it's just a natural course. And as you write, I think all the major players are going with this, which I think is smart.
Daniel Newman: Yeah. I think we're going to see more and more of this, the citizen developer, those that actually know what's needed. It makes me think of the old movie office space. When you talk about that, "I'm the sales engineer. I'm the one that helps the engineers understand the customers, because the engineers can't understand them." Well, in a lot of cases you need someone that can basically derive the use case, which is often times not easy to articulate to the person that knows how to do the coding. And so this is also about expediting business processes. Someone knows what needs to be done, but can't do it. Well, what if they could, and what if they could do it quickly, deploy it, roll it out, improve it continuously, and do it all in cloud, all without a lot of knowledge of development? This isn't to eliminate developers for complex topics, it's just for simple everyday applications that often are bottlenecks in terms of companies' improvements.
A couple of other announcements included a Relational Database Service at AWS. This is a continued development as AWS in Outposts are basically looking to give more full control of your data based deployments. And this is an area where we talked about Oracle earlier. This is an area where AWS has been more playing catch up here, and wants to offer more complete products for its customers. And then there was one other one, I think you covered this one, but correct me if I'm wrong. And you talked about, there's a new IoT SiteWise, which is something that AWS is focused on. Is that something that you tracked?
Sarah Wallace: Yeah. I didn't write a blog post about this, but I know about this announcement. And it really goes with this trend we're talking about verticals. So this is really a focus on industrial and manufacturing, to help those type of customers with their IoT, and really be able to better manage and extract their data, tying in with the AWS services. And so, not just from AWS, but other cloud vendors are really being laser focused on IoT, and specifically industrial functions. So again, the skills along with our theme from earlier about how these cloud players are really being focused on verticals, such as industry and manufacturing.
Daniel Newman: Yeah, absolutely. And I think vertical clouds are just going to continue to gain more and more weight. Speaking of vertical clouds, last week IBM and Adobe partnered up to offer transformative capabilities for CX. And this is for their financial services public cloud. And the premise here was basically that the advancement of regulated cloud workloads has been somewhat slow. Financial services, maybe is about 10% of workloads in the cloud now. A lot of those are critical workloads that are slowly being moved that way to provide greater control, flexibility, access, redundancy for the banks. But due to all the compliance regulatory states, the migration has been somewhat slow. But IBM has basically worked with Bank Of America and a few others, to build a standard set of compliance meeting required capabilities software. It's used OpenShift with Red Hat, which was a massive $34 billion investment to enable this.
But additionally, what we're going to start to see now is that next wave of capabilities, and for the financial industry, being able to provide greater levels of customer experience through the utilization of common data and complete data services. Adobe is part of what's called ODI, the Open Data Initiative with SAP and with Microsoft. Well being able to use all that data as part of a financial service cloud capabilities is going to grow more and more important as we want to touch on things like CX. And so this partnership with Adobe, which is arguably the leader in CX based cloud platforms, was a big one for IBM. And it's partially an advancement, it's partially catch up, Adobe partnered with a lot of clouds. So this isn't like, my God, you're only partnering with IBM. But Red Hat and OpenShift is a unique differentiator, that's going to give more weight and more power to companies that are using IBM's cloud, especially in financial services where IBM is very strong in bringing next layer of cloud-based customer experience tools to it.
Sarah Wallace: Yeah. I thought this was a smart partnership. IBM since its launch with its financial services-ready public cloud, definitely has the confidence to handle the financial services customers. And just adding the Adobe was the cherry on top of the sundae.
Daniel Newman: Yeah, absolutely. And so, we're also seeing a similar set of relationships forming out too between SAP, IBM, Red Hat. So I think without spending a lot of time on this one, what we are essentially seeing is, partnership is starting to really run the show across the board. None of these clouds are all inclusive and do everything, as much as many of them would like to be. Companies have Legacy software relationships, they have ERP, CRM. They have customer service, they have teams in collaboration, they have productivity. And as companies have a disparate set of tools, the likelihood of a full 100% standardization is pretty low. So we're seeing more and more companies saying, "How do we use all the data concurrently together on a single control plane, or on less control planes?" Which is where OpenShift is getting a lot of popularity. That's where Tanzu and VMware, that's what Ezmeral is trying to do, that's what Azure AARP is doing, AWS has an offering. And this is to bring multiple clouds and multiple prem solutions together. And I think this is going to be a more and more popular topic over the next several months.
Sarah Wallace: And so speaking of VMware, I think towards the end of our topics here, there was an announcement last week that there might possibly be a spinoff. And I don't know if you wrote a post about it yet, but did you want to comment about that?
Daniel Newman: Yeah, I've covered this. Long story short is, there's a value gap. Michael Dell was a financial engineer. He went public, went private, went public, and every time he returns value to shareholders. The company acquired 81% stake in VMware. And right now the market cap of Dell is about 38 to $42 billion. The estimated value of VMware alone is like $90 billion. And so basically this doesn't come down to a technology play. This comes down to a financial play.
It's just not been great business that VMware, as part of Dell Tech, is just not getting the value. People are not valuating the company for the contribution. Whereas VMware by itself would feel this huge, additional evaluation. It would be a big capitalization move for both VMware and for Dell. And I think it's a really interesting move. My only concern about this move, is that it plays a little bit negatively to Dell Tech cloud offering, because it's such an important offering for the Dell EMC and the Dell Tech side. And it's going to all of a sudden put the company in a position, where it needs to shift its consideration of how it's building out its offerings.
Sarah Wallace: Yeah, I agree. VMware has such roots in virtualization that, I agree with you, it'll be interesting to see how it plays out.
Daniel Newman: Yeah. I would say take the cash and buy Nutanix, and then do the same thing with Nutanix, and then blow it up. I don't know, again, all speculation. But it is interesting, starting to hear about some of these big moves, it's timely. But yeah, so much news Sarah in cloud, and we just breezed through like 20 things in about a 30 minute window here. Very interesting. And I appreciate you sitting down with me, talking cloud, talking tech, lot going on. Everybody out there, hit that subscribe button and tune into us here on Futurum Tech Podcast. We've lost more of these conversations with Sarah, with myself, with Shelly Kramer, Fred McClimans, Olivier Blanchard, Ron Westfall, a whole team of us, are all regularly trying to get out there and trying to talk about these things. Also, check out the Futurum Research blog and the research notes, lots of coverage on a daily basis of everything that's going out there. But for now, I've going to say goodbye. Sarah Wallace, thank you so much for chatting with me. We got to go, we'll see you later. Bye-bye.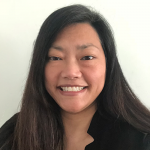 Sarah most recently served as the head of industry research for Oracle. Her experience working as a research director and analyst extends across multiple focus areas including AI, big data and analytics, cloud infrastructure and operations, OSS/BSS, customer experience, IoT, SDN/NFV, mobile enterprise, cable/MSO issues, and managed services. Sarah has also conducted primary research of the retail, banking, financial services, healthcare, higher ed, manufacturing, and insurance industries and her research has been cited by media such as Forbes, U.S. News & World Report, VentureBeat, ReCode, and various trade publications, such as eMarketer and The Financial Brand.