BizTalks Roundtable: Tech Trends, Predictions, and Inspiration – Futurum Tech Webcast Interview Series
BizTalks Roundtable: Tech Trends, Predictions, and Inspiration – Futurum Tech Webcast Interview Series
In this episode of the AT&T BizTalks Roundtable, I'm joined by Helen Yu, Glen Gilmore and Kevin Jackson for a conversation about tech trends, predictions and inspiration — and I couldn't ask for a better group of people to dive into these topics with.
This episode was filed in late 2021 and our goal was to take a look back over the past year to spot and discuss trends that will shape the year to come. 2021 was peculiar year, no doubt about it. It was entirely different from 2020, but nowhere near a return to where we were pre-pandemic. There are forces at work in human resources, supply chain, and more that will keep the changes coming for the foreseeable future. Our goal in this conversation is to help businesses make sense of the current tech landscape, think about and plan for what we can expect in 2022, and be excited and inspired by what's ahead.
Our conversation covered the following:
Supply Chain. 2021 was the year of supply chain, something average consumers (and almost everybody really) took for granted. We learned over the course of the last year that supply chain is not to be taken lightly — but what's ahead for 2022? More of the same, or something different?
Rapid Reinvention and Transformation. The past two years were most definitely best personified as a time of frantic reinvention and transformation. In 2021, however, we had had time to become somewhat accustomed to rapid change. The good thing is that, during the course of 2021, businesses had time to get strategic about which changes they had embraced during the heart of a global pandemic and think about what they might want to make permanent.
Trends. Our discussion turned to trends and what big trends we see sticking around moving forward — and the ones we think businesses should be most excited about.
Technology. We talked about what technologies drove innovation in 2021 and which ones we think are important to watch, and perhaps consider implementing, in 2022. We also discussed what we consider to be missed opportunities in how businesses invest in and use technology, and how to think differently about that moving forward.
Resource Investment. Speaking of opportunities, our conversation here turned toward specific areas businesses should be investing resources in, and why. We also explored how businesses can balance the need to plan long-term with the need to stay flexible.
Skills and Capabilities. We explored the skills and capabilities our group of experts believe businesses need to develop in order to capitalize on the trends ahead in order to maximize growth and opportunities.
Pitfalls and Key Takeways. We explored the pitfalls that business leaders should look out for in 2022 and beyond, and shared thoughts on a few key takeaways for our listeners on things they should consider as we move into a new year in order to make it the very best year possible.
This AT&T BizTalks Roundtable was a fantastic conversation and I'm thrilled to be joined by such a fantastic group of experts sharing their insights on these important topics. If you've not yet had a chance to experience an AT&T BizTalks Roundtable, Twitter Chat, or other event, we're glad you joined us — and you can watch the full conversation below:
Or listen on your favorite streaming platform here:
Make sure and follow AT&T Business on LinkedIn to keep up with what's happening next! If we're not yet connected on social, find me on LinkedIn here, and on Twitter @ShellyKramer, and you can find my guests on social media here:
Helen Yu on LinkedIn
Helen Yu on Twitter
Glen Gilmore on LinkedIn
Glen Gilmore on Twitter
Kevin Jackson on LinkedIn
Kevin Jackson on Twitter
Don't Miss An Episode – Subscribe Below:
Disclaimer: The Futurum Tech Webcast is for information and entertainment purposes only. Over the course of this webcast, we may talk about companies that are publicly traded and we may even reference that fact and their equity share price, but please do not take anything that we say as a recommendation about what you should do with your investment dollars. We are not investment advisors and we do not ask that you treat us as such.
Transcript:
Shelly Kramer: Hello and welcome to AT&T BizTalk's Roundtable. I'm your host for today's episode, Shelly Kramer. I'm a founding partner and lead analyst at Futurum Research. Today we're going to take a look over the course of the last year. We're going to talk about some trends that we've spotted and what we think the trends are that'll shape the year to come. It's been an odd year. I don't think anybody would disagree with that and it was entirely different than what we experienced in 2020, but it's nowhere near a return to where we were pre pandemic and we're certainly not through the pandemic yet, unfortunately.
There are tons of things at work in human resources, things that relate to the supply chain and other things that'll keep changing as we move into the future. Fortunately for all of us, I am joined today by a crew of truly brilliant individuals and we are going to talk about what's coming in 2022, what you can do to prepare for that year ahead. I'm so thrilled to be joined by Helen Yu, Glen Gilmore and Kevin Jackson for this incredibly timely conversation. Helen, Glen, Kevin, we are long time friends. It is always great to spend time with you. Welcome to the show.
Helen Yu: Thank you.
Shelly Kramer: So we're going to jump in. Before we get started, I always love for guests to kind of walk us through a little bit about your background. Helen, I'm going to start with you. Share a little bit about your background, your career path, what you focus on these days.
Helen Yu: Hi Shelly. It's lovely to see you again. It's that time of the year, every time I get together with you, greetings from Chicago. I am the founder and CEO of Tigon Advisory Corp. In that role, I actually advise companies to grow and scale their business. I recently joined Brightcore as a startup to lead their services team there. I'm still working with other companies like AT&T for this type of opportunities, but I spend majority of my time working with the startup Brightcore.
It's a pleasure being here. I look forward to having this conversation again with Kevin and then also meeting Glenn here as well.
Shelly Kramer: Absolutely, well we're thrilled to have you. Kevin, you've got a lot going on in your world over the course of the last year. Tell us a little bit.
Kevin Jackson: Great. Thank you very much for bringing me here. In fact, I'm normally up in Virginia or DC, but today I'm down in Atlanta, Georgia, where I'm going to be streaming the veterans bowl on Saturday. Many of you know, I'm a US Naval academy graduate. This weekend is Army Navy, go Navy, beat Army. I was a carry pilot. I flew on and off aircraft carriers in the Navy for quite a while. That's really where I got into advanced technology with the Navy space tech space program and the early Intel link, which was the defense department's internet. Ever since then, this is where I've been trying to leverage advanced technology to create brand new business models and helping organizations really digitize themselves before digitization was cool.
Now I'm the host of the digital transformers, where we talk, get the opportunity to interview a lot of industry leaders about how they are transforming their organization and creating these brand new business models. I tell you, working with Glen and Helen and you, it's been a great 2021.
Shelly Kramer: It has. We've done lots of exciting things. Kevin, one of the things that I like to say is that my team and I have been working with clients moving from an analog business model to a digital business model for the last decade plus. It was before we coined digital transformation. Like you and I know like Helen and Glen as well, we've been all in the trenches doing these initiatives before we even were calling them what they are today and with that, Glen welcome. It's great to see you again, tell us a little bit about yourself.
Glen Gilmore: I should note that I am an army veteran, so I'm going to say go Army. I'm the Jersey boy and actually served as mayor of the city for eight years and was also on the board of a university hospital during that time as well. I've also now transitioned as an educator at Rutgers University where I'm an adjunct and have the good fortune of teaching courses from emerging technologies and supply chain management to looking at digital transformation in our world and sharing a passion that I have for technology and the good things that it can do for all of us and for our communities.
Shelly Kramer: Absolutely. You know what, there's no better way to spend your life. I have this conversation with people all the time. I love what it is, to get up every day and think about and do and work with clients on, and we're just at a time where we've seen massive change, we have massive change ahead. That's exciting. It's scary, but it in a good way. Like all of you, I feel very fortunate that this is how I get to spend my days and my time. Welcome to the show. It's great to have all of you. We are now going to dive right into our conversation.
You mentioned supply chain, Glen. Kevin, this is a question that I want to lob your way. The last year was a year when everybody learned about supply chain, right? In the early days of 2020 in the pandemic, we learned about toilet paper and what a necessity it was and how tragic it was when there was a shortage. We had lots of other shortages too. As we've moved into 2021, we've had all kinds of issues with supply chain, semiconductors, not being able to get our hands on goods and services the way we have in the past. We've taken a lot of things for granted. We had some time in 2021 to get, oh, I'm sorry. I lost my attention there for just a second. Now, today, everybody's talking about supply chain and it is impacting all of our lives and all of our businesses. Do you see more of that ahead for us in 2021? Kevin, what are your thoughts there?
Kevin Jackson: Actually right now, I just hear in my head my wife saying "You go to the store and there's nothing on the shelves." It's like Black Friday, clean out everything. Unfortunately I think the pendulum may be swinging too far the other way with respect to the industry and a current rush towards nearshoring and reshoring of the supply chain. This is kind of a reflexive response that's starting to fire up inflation in just about every economy and this will cause yet another kind of economic shop. Nothing on the shelves now and I can't afford what's on the shelves.
A better option would be more of a strategic balance between offshoring, nearshoring and reshoring some of the capabilities and the supply chain and, and really getting more options for all of the products that we want and an expanded adoption of technology so that organizations can get more visibility into the supply chain, is really the direction to go. By enhancing supply chain visibility, you can actually focus on data driven decisions and redesigning your business processes so that you know what's happening and executives and managers can make informed decisions just to get away from this on again, off again, we have everything, we don't have anything.
Shelly Kramer: Absolutely. We learned a lot of lessons and one of the things that I think that we know is in many instances, we saw organizations relying on just one supplier. That got them in trouble or who hadn't yet integrated technology solutions into supply chain operations so you didn't have a clear view across the board of what the needs of the business were and things like that. We've gotten very accustomed to just in time procurement. We've been in a period where we've done lots and lots of evaluation of our existing processes and how we might need to change those a little bit.
Helen, I want to talk with you a little bit. We went crazy in 2020. We had to pivot, we had to shift, we had to change business operations on a dime, we had to reinvent, we had to transform. It's amazing, but that was in 2020, that started in 2020. Now we're almost at the end of 2021, which seems incredibly quick. We had a year to kind of be strategic about what some of the changes we put into place in 2020 we needed to make permanent, or what other changes we were going to make. What are you seeing out there, talking with your customers, organizations across the board. What have you been seeing that companies have done with regard to strategic thinking?
Helen Yu: That's wonderful question Shelly. We all agree that we went through years of transformation within two months, right? This year feels like just two months when really [crosstalk]. It proves that organization can excel with the right transformation through the technology advancement.
Three things I have seen. First, it will be even more critical to continue to invest, innovate and optimize processes and tools to adapt to the changing environment and operate with resilience. The second thing that I've seen is with hybrid remote work becoming the norm, connection with employees, customers, and other stakeholders are critical. Really become the more strategic part of the business. You have to find a way to better connect. Specifically, you look at today. Most organizations I work with, they leverage social media or influencer marketing to strengthen their go to market strategy. The third thing I've seen, the vibrant social movements and complexity of regulatory environment. It requires more flexibility and contingency planning and execution. All those things are driving the force of change and driving the transformation.
Shelly Kramer: Absolutely great thoughts there, Helen. Glen, last but never least in this particular conversation. What are the big trends that you see sticking around? It's funny because we talk about, are we getting to some semblance of normalcy? I don't know. I feel like every time I think, oh we're making great progress, then another situation comes along. I don't feel like we're out of the woods at all yet, but I'd love to hear what you're thinking about, just some of what's happened over the course of the last couple of years and what you see sticking around moving forward.
Glen Gilmore: I think when we talk about digital transformation, we generally talk about companies going through this process. What COVID did was it made us all part of the move to transform digitally. Hybrid work is something that is going to stay and it's going to stay because it's shown us that employees can be trusted working from home, working from remote locations. I love the fact that it brought so many people with disabilities into the workforce where before they were told they can't work remotely. Well we now all work remotely. Hybrid work I think is a positive because it has sustainability, environmentally is more sound. For parents, it lets them weave work and parenting together. I think that that's a real positive from what's happened. Hybrid work is going to is going to stay with us.
We also have learned that we can be much more efficient with healthcare and being able to have consultations with medical professionals. Do it remotely, do it more quickly, do it more sanely, without having to sit in a doctor's office for hours, waiting for an appointment that that really should be seen more efficiently. We're seeing a lot of efficiencies that digital transformation has given to us. I think that's going to be the trend. Hybrid, online, digital from shopping to online education. We're getting better at it, we're getting smart at it, and I think it will improve.
Shelly Kramer: Yeah, I agree. My favorite dad line is, and I use it all the time, is that we don't know what we don't know until we know. We made assumptions about what work looks like and then we had to throw everything we knew out the window and pivot and move to remote work and hybrid work in some instances. We found out that in many instances and some people's minds will never change, right. Some people will always believe everybody belongs in the office all the time. Then they get to deal with a potential employee pool that is not interested in being on site all the time, so there's some challenges. It has been a really interesting time. Absolutely I'm with you in terms of hybrid is not going anywhere. Some combination of in person remote makes perfect sense.
Of course, what is the foundation? What we discovered the foundation of our lives from both a personal standpoint and a business standpoint, of course, was technology and our ability to connect and collaborate and all of those things. Kevin, what technologies have you been paying attention to that you feel like were really driving innovation in 2021?
Kevin Jackson: When I was young, I remember looking at the Jetsons and George would come home and Rosie would meet him at the door and take the coat. These robots were part of everyone's life. We are there, we are in the age of the Jetsons, but the robots aren't what we imagine them to be. In 2022, robotic process, automation is going to be the killer business app, right? It's expanded and accelerating integration with voice interaction and ambient computing like Alexa is going to really drive business competition in 2022. If you don't know how to create and leverage your software robot, you are going to fail in business.
The other trend is the democratization and open access to mass media. Look what we are doing right now. For very little cost, you can reach out to billions of people. Streaming media has broken the strangle hold on power that big media companies have enjoyed for decades. As smaller and smaller media niches have gained an outsize influence over society, companies will really need to continuously tune their outbound channels to reach their end customers. To tag on what Helen said, this is one reason why influencer marketing is really taking off because in order to understand and connect with your end customers, you have to be a trusted advisor. You have to understand the trenches, what your customers are going through and how to empathize with the customer's needs and requirements. In reality, that's what you do as a "influencer" across social media.
Shelly Kramer: Yeah, absolutely. I was asked for a quotation on a topic related to B2B influencer marketing. I will have to say, perhaps this'll resonate with you as well, part of my answer was it is my wish that in the near future, we move away from calling B2B subject matter experts influencers, because I think there's a connotation and I'm very serious. I think there's a connotation that is born of what we see on TikTok and what we see on Instagram, with perfectly coiffed women in pink homes. In many ways there's a lack of reality involved in some of what we see when it comes to influencer marketing. I'm really passionate about, I don't view any of you as influencers. I view you as incredibly smart and deeply experienced subject matter experts who've spent literally your entire careers gaining knowledge. That makes you influential, but I don't see you as an influencer, I see you as a subject matter expert.
Kevin Jackson: I'll have to agree with you on there.
Shelly Kramer: We'll see if I'm able to affect change on that front. I doubt it, but we'll see. I don't know.
Glen. Kevin hit on some really interesting things. I want to talk about missed opportunities. Can you think of a missed opportunity you're seeing right now and how businesses are either investing or not investing in or using or not using technology?
Glen Gilmore: Sure. I think that individuals have done a fantastic job of getting more digital and adjusting their lives to deal with really big challenges. But I think that that so many businesses are missing opportunities to leverage technologies that can make businesses far more efficient, safer. AT&T for example, has one of its technologies which is the AI video and the AI video uses a standard video, but it also then gives information to it. With 5G, it can give that information in real time. You see the missed opportunity when you go to a store and you see long lines in one section of the store, not another. You see crowds without assistance in a particular area of the store and AT&T has a solution with its AI video that gives businesses the opportunity to immediately know we need to have more personnel open up registers at this particular area, give assistance to this area so that it's more efficient. It's also in the age of COVID a safer environment as well.
I think that that businesses, when they think of, for example, a technology like 5G, they think of really fast internet. They need to think of how to leverage that internet, to get data that makes their businesses far more efficient. Using even that same technology of the AI video, stores and businesses can have smart building that can detect whether or not it's a safe environment, whether or not you have people with elevated temperatures which might suggest a problem that that needs to be addressed. I think businesses really need to reflect on what are the technologies that are here ready, and how can we leverage them in much smarter ways to make our businesses more efficient and even safer for our customers.
Shelly Kramer: Absolutely. There's lots of research out there that health and wellbeing is top of mind for employees today. When organizations can be utilizing those kind of solutions that employees can look back and go, oh they care about me. They're trying to keep me safe, that's important.
So, Helen, what is one area of concern? Glen touched on a few things that you think businesses should be investing resources in, in the coming year.
Helen Yu: Yeah. I believe that, re-investing in strategy. Every company has the strategy. The challenge is how do you align your execution, the processes and resources with the strategy you have in place to better connect the people and make sure they're better informed, engaged, and to stay ahead of the game, because we're all having a front row seat to the acceleration of the future forward business model, but the definition of that future forward business model is very different. Depends on what business you are in, depends on stage of your business, depends on the complexity of the business you have, or depends on the resources, the talents you have. Business decisions become faster, more agile out of necessity today. We came to realize that understanding our customers and what they're going through defines being future ready, right.
What that means then what kind of resources you have. It is a process of discovering the value, what value means for our customers. How we help them better realize their value and optimize their value. In order to meet that demand, you have to make sure your employees are taken care of. This is about employee experience. Matters more in today's environment than ever. If you really want to drive all those things, while looming price increases or distribution, logistics, production, and suppliers, capacity are important, being future ready really leans heavily into getting sales capability, marketing customer experience, fully aligned and transformed.
Shelly Kramer: Yeah, absolutely. The thing about customers is we pretty much all just want one thing. Take my money so that I can buy whatever it is that I think will solve my problem, doesn't matter what it is. I just want to be able to give you my money. I want it to be fast, efficient, easy. I want customer service if I need it, otherwise, I don't want you in my face. You know what I'm saying? We just want things to be easy. Throughout the pandemic, what customers learned again, you don't know what you don't know until you know, is, oh my gosh, online grocery ordering. I never tried it before, but it's so convenient.
Glen Gilmore: No going back.
Shelly Kramer: The thing that I discovered during the pandemic and beyond is that the only thing I carry with me anywhere are keys and my phone. I've got my ID tucked in into my phone. I've got my credit cards. I've got Apple pay and all my credit cards and everything. I don't like it. I want to pay for something. I want to just wave my phone or my watch over a point of sale system. I don't want to have to touch anything. You know what I'm saying?
Those little technology touches, does your website make it easy for my customers to do this and tell into your point. We need to keep customers happy and we need to keep employees happy, but when we give employees the tools that they need to do their job more efficiently, more effectively. When we rely on automation solutions to take the mundane, repeatable tasks out of the equation, and we let them focus on bringing more high value solutions and be able to do things from a work standpoint that are interesting. We not only have happy employees, but we have happy customers because those two things go together.
I think that you made some really salient points there, Helen too as well. It's not only keeping customers happy by providing great experiences, it's facilitating everything that we can do to make an exploit employee experience great too. And everybody must agree.
Glen Gilmore: Yeah, absolutely.
Helen Yu: Absolutely. Yeah. I hope someday we don't even have to bring the credit cards with us anymore. Can't wait. Right.
Shelly Kramer: I will say, I have what I need on Apple pay. I do have one credit card that I carry with me, just in case, you just never know. There's that one time where there's an old school something that doesn't take, so I do do that, but it is funny.
I feel the same way about self-checkout in stores. I would much rather check myself out. I would much rather bag my own things. I would much rather take care of that myself. I think it was something that a lot of us learned during a pandemic when we saw such an increase in self checkouts. Now we're seeing it in restaurants. You go into McDonald's, you go into Panera, you go into a number of restaurants, you submit your order yourself. Technology's really driving a lot of change.
Kevin Jackson: Changing expectations of the consumer and of the customer. You expect things to be easy and when they're not easy, you get upset.
Shelly Kramer: Right.
Glen Gilmore: Hang on. On Kevin's point, we have technologies that are readily available. For example, so many retail stores have said, we can't try on clothes because of COVID. Well, we've all been to tech events where you see these magic mirrors that allow you to see what you look like in a particular outfit. They should become common. We're accustomed now to having contactless pay. Cosmetic stores are doing this, but retail stores have the ability as well with fashion to say, you don't even have to try it on, but here's what you're looking. In fact while we're doing that, we'll also give you a measurement to make sure that that the article of clothing is going to fit you well. These are again, smart technologies that businesses can tap into to make the experience more enjoyable and more efficient.
Helen Yu: I would say the definition of convenience can be different. The guy sat next to me last night coming back from San Francisco, this flight. He print out at least a stack of paper. He works for major bank, I'm not going to name, but then he was looking at page by page editing the presentation. Then he has legal pad.  I was thinking about that. I purchased the inflight wifi, doing my thing and then my laptop run out of battery because a long flight. I was thinking, man, there's a reason why he did what he was doing so he didn't have to pay for wifi, he got his work done.
The convenience is really defined by individual. Everyone has their own way, own, own way of working or their way of thinking. I first thinking, why he was doing and then I came to realization. He got a point of doing what he was doing. I had to stop working in the middle of my work.
Glen Gilmore: Helen, bring that battery pack next time.
Helen Yu: Exactly. It really depends on who you talk to. If you have critical work you got to get done, you find the most reliable way to get it done. That's what matters. The outcome really matters more than how you get it done.
Shelly Kramer: Absolutely.
Kevin Jackson: Think about it. That gentleman with all the paper, when you land, he's going to go home and have to type it all into a laptop.
Glen Gilmore: Your half work might have been better, more efficient.
Shelly Kramer: You never know. Everybody does things differently. I think that's a really important point. That's also important in terms of why you need to serve up an omnichannel experience and you need to understand that just like there are people like Mr. Legal Pad, he wants to do things differently. He wants to perhaps consume information differently or interact with a brand differently.
Another thing Glen, I was thinking about when you were talking about your retail experience. Think about it this way. For instance, I'm a professional consumer. I buy a lot of things online, but I also go into a retail store. It was horrible during COVID by the way. I have 15 year old twin daughters and I would have to go to the express or someplace and I'd spend a thousand dollars buying these jeans in three different sizes because you couldn't try anything on so you had to buy everything, bring it home, try it on, take back. But my point is this. When you think about the upselling capability that adding technology, not only service, but sales.
Think about this. I'm a customer of a particular retail chain. I buy a lot of things online. I also go in store or so I go in store, there's a dressing room. Maybe there's a smart mirror that has some kind of a QR code or something that I can sign in to an app, or I can sign in to my account on the website. It's like, Shelly, you bought these 700 things the last, whatever. You have this really cute skirt, well guess what? Intuitively they could know your shopping history. They have that data. Your shopping history, your size. You don't know all the things that are in store, but you could be working with a sales associate who can pull up that information.
When you think about the convenience in that, I can try things on using smart technology, I can access help from a sales associate being in my dressing room with that. There's nothing worse when you're in your dressing room and you don't have any clothes on and you need things in a different size. You've kind of been abandoned in the dressing room. Sometimes you have to put your clothes back on to go out and get another size.
There's just so many applications there and retail isn't the only one but the point is not only can you deliver better, more personalized data driven service, the opportunity for revenue growth is exponential.
Glen Gilmore: Shelly, you make a great point with personalization and customization. If you had that sort of a smart mirror that you send to it retaining some of your information so when you go back to that favorite store of yours, you can immediately go to the magic mirror and it will tell you all the sizes of items that fit you that are in the store, or can easily be brought to your home so that you might not even want to carry it home, but you can say, when I get home tomorrow, it'll be there for me in my size, in my color that I like.
Shelly Kramer: Exactly. Again, I think that many consumers are interested in one thing. Here's my money. I want to give it to you.
Glen Gilmore: It's a dangerous tool.
Shelly Kramer: I want to give it to you. Let's make this easy on me and on you. I think that really, when you can think about all the experiences, whether it's in a stadium venue or in a retail venue or in a manufacturing situation, all kinds of things, there's so many exciting solutions out there.
Let's move on just a little bit and we'll talk about there's lots of solutions, I just laid the foundation for that, but there's also limited time and limited resources. How, Kevin, do businesses balance that? How do you balance the need to plan long term with the need to stay flexible? Those lessons that we learned so quickly during the beginning of the pandemic and beyond?
Kevin Jackson: Well, the first thing is to forget about that misnomer that you can plan, cause we're in a world of accelerating change. That's what transformation means and it's not going to stop. Not only is it going to continue to change, but we don't know where it's going and it's not going into a single location. It's going into multiple endpoints because as we said many times, everybody likes different things.
Sort of to go along with that, we were talking about the need to have remote employees. What about the remote non employee that you need to help you deal with all of this change? This is why we have the gig economy, so organizations need to put in place processes and policies for leveraging that gig economy. When things change, you need to be able to go out into the marketplace and identify the right person or the right partner or the right skillset to bring into your ecosystem. They're going to be remote. They're not going to be your employee. They're not going to be working on your infrastructure. The remote use of independent contractors may be the most economical way for dealing with change, dealing with operational enhancements.
Designing, building, and learning how to manage your business ecosystem in this constantly and accelerating world of change is how you maintain business flexibility.
Shelly Kramer: Yeah, that's so important. Glen, talk with us a little bit if you would. We've talked about trends, we've talked about business capabilities that we think we need. What skills and capabilities do businesses need to develop so that we can capitalize on what we see happening here?
Glen Gilmore: I think there's a fundamental core skill and it has to do with cybersecurity. When we depend so much on technology, all of us have got to become much more informed about cybersecurity. I think businesses need to give employees the opportunity for ongoing education to make sure that we all understand what can we do to protect our personal data, our business data, because it's really about trust. I think that's got to become, perhaps even the number one priority because everything else depends upon that trust and cybersecurity is an area which deals not only hardware, but very much about employers having the training so that they can be smarter as they work in that hybrid, remote and onsite environment.
Shelly Kramer: Right. Absolutely. I will tell you, you're spot on there. We did a study here in the last year of senior leaders, some of whom were ITs CISOs and CIOs and that sort of thing, but then just other senior business leaders and security was understandably at the very, very top of everyone's priority list. In fact, it was even more important in terms of their budget priorities and their focus priorities than cloud was. It's because cloud is becoming more ubiquitous. There's still a ways to go, but security is just really foundational for mitigating risk, managing risk and that sort of thing. You're absolutely right in terms of when it comes to continuous learning, re-skilling. A lot of that ties into the ability to not only attract talent in what is a very difficult time to hire and also retain talent. Employees are looking at this equation with, what have you done for me lately and what opportunities am I having to really learn and grow myself and grow in my career. I think that you touched on some important things there, for sure.
Kevin Jackson: Yeah. Please, excuse me for butting in, but if we are going to talk about security, we have to say privacy also.
Shelly Kramer: Oh, absolutely.
Kevin Jackson: It's two different things and both of them are critical in this world.
Shelly Kramer: Absolutely yes. In the second part of research, we did a huge study in 2020 called the future of customer experiences now. We interviewed 2000 brand side experts and 2000 consumers across the globe. What customers told us, bar none, the very top of their concerns list was privacy, their own privacy and how brands use their data. They don't like it, they don't understand it and they don't feel like they have any control over it. You're absolutely right, privacy is a very, very top concern.
Helen, let's talk a little bit about what we can expect going into 2022? What pitfalls do you see that you think businesses need to look out for?
Helen Yu: Well, this is a topic I'm most passionate about. I hope you have enough time to carve up for this. Before we jump into 2022, let's talk about 2020 was a year of adaptation and then we get into 2021, this is the year of reflection, planning, maybe experimenting some of the transformation and getting into 2022, that will be a year of optimization and acceleration. So that being said, I think there are three things that business can do. The number one is they need to start thinking about how they build a company-wide transformation experience. Maybe they experimented a small area of piloting AI or emerging technology, but then getting that, that [crosstalk] was higher and keep the right talents as well as promote collaboration with remote and hybrid working workforce. You got to create an environment where people trust the leadership direction of changes and are willing to embrace new tools and develop future looking skills so that they can accelerate some of the transition.
The second thing is how do you create a culture of learning? I've worked with many companies that they hire the people without enabling them, without setting up the right expectation and then it's critical to revisit the job description for each of the function because the old way of thinking the finance team might be a back office option today, just having finance skills does not serve that need anymore. You need someone who understands technology, you need a storyteller to really communicate with the remote workforce so you have to revisit that and then really build, understand your right, understand the skillset you have in house and how do you train them, upscale them and then also maybe hire additional people with complimentary skill set to really build that. That's okay for people to know, I do not know how to do this and then create a culture of that and people feel comfortable to say, how do I learn more about the things I do not know and then encourage employees to learn from each other.
Then the third thing is how do you streamline the core practices to drive alignment, accountability around the digital transition? You've got to embrace a streamline the more agile practice, right? That means setting up the right expectation and having measurement in place to hold people accountable, promote people based on performance, not based on relationship.
Shelly Kramer: I think your spot on there. For sure, culture is everything. We read about the great resignation every day. We see, especially in the tech industry, how difficult it is to find and recruit and keep talent. I think we are all old enough that we came of age in a time where you were darn lucky to have a job and you stayed around for a long time because if you hadn't stayed somewhere for at least five years, you were a job hopper. You're laughing, but that's certainly how I worked my way up the corporate ladder.
I felt grateful to have a job at a time when jobs necessarily plentiful. We are in a situation now where prospective employees are looking at things really deeply and does this culture, do I feel like it's a fit? Does this fit in my own idea of work life balance? Those things are becoming more and more important.
Helen Yu: The good news is we are able to redefine what work should look like for all of us and because that could be different things for each of us.
Shelly Kramer: Absolutely. Well, is there anything my brilliant friends that we haven't touched on as part of this conversation that you want to leave us with?
Kevin Jackson: I have one thing that we haven't talked about and every business is going to have to really critically think about their role in the virtual business world, AKA the newest buzz term, the metaverse, because both the virtual and physical worlds are real and neither can be ignored. The customers exist in both worlds and you as a service provider in the organization needs to build capabilities for seamlessly and simultaneously operating and serving their customers and business partners in both worlds. It's a big buzz term right now, but it is really where we exist today and where we are going. This is going to be getting back to what Helen was talking about. This continuous learning and understanding within your organization is going to be critical to that.
Shelly Kramer: Absolutely, I could not agree more. One of the things too I think that, I'm always grateful and I have a feeling that the three of you are wired pretty much the same way, but I do feel like we kind of get what we get when it comes to how our personalities are and how feel about things like change. I have always been so grateful that I am wired for change, and I function really well in a high state of chaos and I can quickly pivot and adapt. Those are just things I lucked out and got as part of my personality or my character attributes, but I think that, and I know you all well enough to know that in many ways you are wired the same.
Kevin Jackson: Where it's not chaos, it's accelerated adaptation.
Shelly Kramer: I will remind myself that. Part of my chaos comes from, I'm running a family of companies, I'm raising kids, I'm juggling many, many balls. Sometimes it does feel chaos, but I do like, tell me again, what that phrase is.
Kevin Jackson: Adaptive adaptation. Accelerating adaptation.
Shelly Kramer: Accelerating adaptation. I'm going to file that away and I'm going to use that. I think my advice is, regardless of the size of your organization, regardless of where your industry focuses, you must learn to embrace change because there is much change ahead for all of us. Technology is a big driver of that change.
I remember years and years ago, having a boss who proudly said to me, this shows how old I am. He said, "Oh my God, email, oh my God. I would never. I don't have email. I'm never going to use email." And I remember thinking, oh you sweet thing. You're a dinosaur, bless your heart.
Change is a given, and as quickly as it seems like things have accelerated over the last handful of years, we can all promise you that that acceleration is going to continue. There are great technology solutions that are no brainers to explore as part of your business. I think there are really interesting times ahead.
Be prepared for change, be strategic about it, follow and listen to these brilliant friends of mine on a regular basis. I'll include their links to their LinkedIn profiles and their links to their Twitter profiles so that you can reach out and connect with them.
Thank you so much my friends for being guests today on this AT&T BizTalks Roundtable, and thank you of course, to AT&T Business for making this happen, and thanks to everyone who watched and engaged with us and were part of this conversation. This is a conversation we love having you're here.
Glen Gilmore: Here, here.
Shelly Kramer: Thank you guys so much for being here. Thank you to our audience, and we'll see you all next time.
Helen Yu: Thank you for having us.
Glen Gilmore: Thank you. Thank you. Good seeing you all.
Kevin Jackson: Bye.
Glen Gilmore: Bye bye.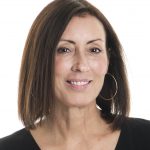 Shelly Kramer is a Principal Analyst and Founding Partner at Futurum Research. A serial entrepreneur with a technology centric focus, she has worked alongside some of the world's largest brands to embrace disruption and spur innovation, understand and address the realities of the connected customer, and help navigate the process of digital transformation. She brings 20 years' experience as a brand strategist to her work at Futurum, and has deep experience helping global companies with marketing challenges, GTM strategies, messaging development, and driving strategy and digital transformation for B2B brands across multiple verticals. Shelly's coverage areas include Collaboration/CX/SaaS, platforms, ESG, and Cybersecurity, as well as topics and trends related to the Future of Work, the transformation of the workplace and how people and technology are driving that transformation. A transplanted New Yorker, she has learned to love life in the Midwest, and has firsthand experience that some of the most innovative minds and most successful companies in the world also happen to live in "flyover country."