Australia Hangs Up on Huawei and ZTE: The Politics of 5G Down Under – Futurum Tech Podcast Episode 007
Australia Hangs Up on Huawei and ZTE: The Politics of 5G Down Under – Futurum Tech Podcast Episode 007

It's hard to escape the world of politics and social media, particularly when they collide. In this week's Futurum Tech Podcast our team of Fred McClimans, Daniel Newman, and Olivier Blanchard take a cut at both topics and their impact on business and technology.
The Main Event
Australia's 5G mobile rollout promises high speeds and high profits, but not for Huawei or ZTE who have been banned by the Australian governmentfrom participating amid allegations of "extrajudicial directions from a foreign government." Yes, it's China. Yes, it's political. But it's also about cybersecurity as the Chinese government requires all technology companies to cooperatewith the intelligence service, the Ministry of State Security. If that sounds ominous—it is.
Bottom Line:Given the level of 'oversight' the Chinese government often exerts on private business, and the critical importance of 5G for Australia's consumers and businesses, we're not surprised by this move at all. We would also not be surprised if the ban were modified at some point in the future in exchange for concessions of a sort (following the US model with ZTE). But for now, it appears that China's global providers are going to have an increasingly difficult time remaining truly global.
The Fast Five
We dig into this week's interesting and noteworthy news:
Tech Bites
Our winner of this weeks "tech that bites" award is social giant Facebook, but in a broader sense the entire social phenomenon it has spawned. A recent research studyinvestigating the rise in violence against immigrants and refugees in Germany took direct aim at Facebook, using the company as a focal point in drawing a connection between higher-than-average Facebook usage with above-average occurrences of hate crimes.
As expected, the Internet lit up, as did Facebook critics and policy makers around the world. It's hard not to draw a connection between these allegations and the disclosure of Facebook's own experiments back in 2014, where it manipulated the news feedsof over a half-million users in an effort to understand how or if emotions of users could be stoked up to drive changes in posting behavior.
This study is not without its own questions and critics, and it's not clear if there is enough evidence for causation and not just correlation. But we do know that Facebook can amplify certain voices and that voices can influence, particularly when in an echo chamber. But what about other social networks?
Either way, we feel there is enough here (and elsewhere) to deserve a deeper look into how social media has transformed the way information and ideas are created and shared, and how behavior is influenced as a result. There's also an increasing chance of Facebook (and Twitter & Google) coming under greater regulatory pressure in advance of another round of Congressional testimony on Sept 5, 2018.
All of this leads to the question, why don't technology firms better leverage social anthropologists to understand the tech/human/behavior issue in advance?
Crystal Ball: Future-um Predictions and Guesses
This week we gaze directly at our first Fast Five: Will Netflix actually take a bite out of Apple with a reworked sign-up process that cuts the App Store out of the mix? While Fred suggests that it might be a viable play for larger companies if it works (but not most app developers), Olivier sees some potential downside for Apple but doesn't feel this will make much if any difference for Netflix. Dan, however, delivers an emphatic 'no impact at all.'
Tune in for our take on Netflix and Facebook, and our predictions on how the situation in Australia unfolds.
###
Disclaimer: This newsletter and associated podcast are for informational purposes only. We hope you find it educational and entertaining, but no investment advice is offered or implied.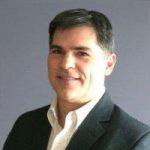 Fred is an experienced analyst and advisor, with over 30 years of experience in the digital and technology markets. Fred launched the equity research team at Samadhi Partners and provides marketing strategy through the Wasabi Rabbit digital agency. He previously served as an EVP and Research Vice President at HfS Research, launching its Digital Trust practice and coverage of emerging "trust-enabling" technologies. Read Full Bio.