Amazon: America's Newest Military Giant–Futurum Tech Podcast
Amazon: America's Newest Military Giant–Futurum Tech Podcast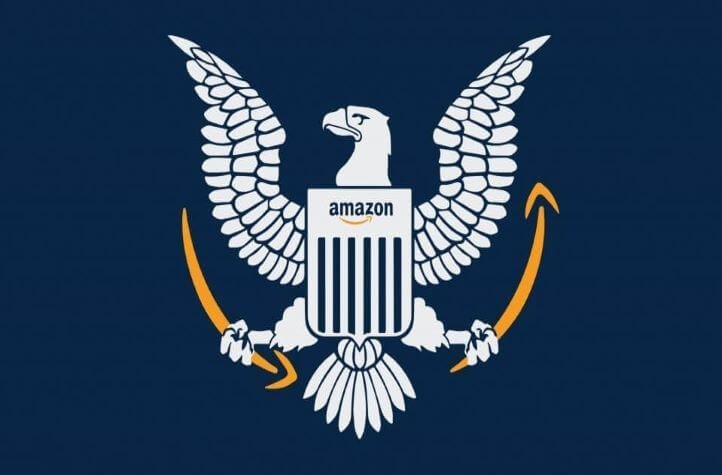 In this week's episode of the Futurum Tech Podcast, my co-host Shelly Kramer and I take a main dive into the topic of Amazon, and whether we are looking at a company that might be described as America's newest military giant. In our Fast Fives, we talk about Facebook playing favorites with news outlets in advance of its news page launch, the Google Pixel 4's "oops" moment with its faulty facial recognition unlock feature.
We also talk about reports that Huawei is in talks with U.S. companies about potentially leasing its technologies and expertise to enable its development of 5G capabilities, we note that Apple has started selling its locally-assembled XR phone in India in an attempt to gain traction in that market, and we touch on what impressed us about the recent UiPath Forward conference in Las Vegas.
Our Main Dive
Amazon has spent the last decade carefully working to build a presence in Washington, and it's on the brink of becoming one of America's largest defense contractors. Instead of having multiple companies provide a variety of cloud services to not only provide some healthy competition, but also to keep costs down, the DoD has decided there will only be a single cloud from a single provider. It's a one-size-fits all approach that might not actually be in the best interests of the U.S. government. Early tech giants vying for this $10bn contract over the course of ten years were Amazon, Microsoft, IBM, Oracle, and Google. The competition has winnowed to only Amazon and Microsoft (lawsuits by Oracle notwithstanding), and we await a decision from the DoD, which was to have been rendered this past September. We explore the nuances involved here, discuss the upsides and the downsides of an Amazon award and more.
Our Fast Five
We dig into this week's interesting and noteworthy news in the Fast Five segment of our Podcast:
Facebook plays favorites with news outlets in advance of news page launch. In advance of the launch of its news page launch and in its effort to "rebuild trust," it seems as though Facebook is playing favorites with news outlets. The social media giant is reportedly paying millions to Bloomberg and Dow Jones to have their content featured in the Facebook news page, but nothing to Reuters or the Associated Press, arguing that wire services don't qualify. An odd move, given that these two outlets are two of the world's best-known news outlets and sources that other publications regularly rely on to develop their content.
The Facebook news page will aggregate feed headlines, syndicating content from a variety of US publishers — all of whom are paying for the opportunity.
Facebook is known to have enabled the spread of fake news, both before the 2016 presidential election and after, and this conversation seems to be an ongoing one. This is especially relevant when there are talks in DC about the need to regulate Facebook and other technology companies, it only makes sense that there's an effort to look reputable as it relates to news.
Does Facebook, with a global reach of 2.4 billion monthly active users, get to control which news groups are considered reputable and worthy? Sounds like the answer is yes.
Google says it's going to fix that "oops" in its new Pixel 4. A flaw was discovered in Google's new Pixel 4 phone, redesigned to mirror Apple's iPhone and the ability to unlock the phone using facial recognition technology. The only problem is a big one — and that's that the phone can be unlocked when a user's eyes are closed. Hello security concerns.
U.S. Firms reportedly show initial interest in Huawei's 5G licensing proposal. Huawei reports that the company is in early stage talks with various U.S.-based firms exploring Huawei's offer to license the Huawei 5G platform and/or share its 5G technologies and expertise for a price. Could be a way around security concerns about Huawei and its equipment, but will the U.S. government allow it? This will be interesting to watch. [Note: We wrote about this after the show here: Are U.S. Firms Going to Bite on Huawei's 5G Licensing Proposal?
On the Apple front, the news du jour is that the company started selling the locally assembled iPhone XR in India, looking to expand its share in the world's second largest smartphone market. Apple has struggled in India, where competition is stiff and prices from rivals are generally much lower. Oh, and by the way, this story was was reported by Reuters, a wire service that Facebook apparently believes irrelevant.
Our final Fast Five is from Shelly, following her appearance at the UiPath FORWARD conference in Las Vegas last week. She gave us a brief rundown of the event, centered on the topic of automation and its impact on the future of work, but what she thought most important to share was kudos—on a couple of different fronts. First, it was notable that the event kicked off by highlighting UiPath's customers and their success stories, which is a nice break from the normal back-patting that is normally the case at industry events.
More importantly, she gave UiPath two massive thumbs up for the company's impressive nod to diversity in terms of the number of women keynoters and presenters throughout the multi-day event. She noted the company went to great lengths to showcase the expertise, innovation, transformation, and cultural change within organizations happening across the world, with women at the helm and driving change in the workplace. This diversity extended to not only women, but also women of color, and senior level women who have had long and very successful careers, all of which are far too often sorely underrepresented, but very much present, in the technology sector.
Tech Bites
It's impossible to not cover WeWork in the Tech Bites section of the Futurum Tech Podcast. We talk about SoftBank Group Corp. taking control of WeWork in a refinancing rescue plan that removes founder Adam Neumann from the board, purchases nearly $1 billion of his stock, gives him $500 million in credit to help repay a loan, and provides a consulting fee in the amount of $185 million. The employees of WeWork are less thrilled with the deal.
Crystal Ball: Our Predictions and Guesses
In our Crystal Ball portion of the podcast, we circle back to Amazon and the JEDI contract. Who will get it? Well, you'll have to listen to see what we think.
Transcript:
Fred McClimans: Welcome to this week's edition of FTP, the Futurum Tech Podcast. I'm your host today, Fred McClimans. Joining me is my colleague Shelly Kramer. Shelly, welcome to today's podcast.
Shelly Kramer: Thanks, Fred. It's great to be here.
Fred McClimans: Yes, we've got some really interesting things that we're going to dive into on this particular show. We're going to take a little bit of a look at Amazon and JEDI, and their status as potentially one of the largest government contractors. We're going to take a look at Facebook, take a look at 5G. We're also going to take a look at Google and talk a little bit about what they've done right or wrong with their security services on their phones.
But first, before we get into this, I do want to remind everybody that this podcast is for entertainment and informational purposes only. We are going to talk about a number of companies that are publicly traded, but please, anything that we say should be taken as just something we've said, and not interpreted as investment advice in any way, shape, or form.
So, Shelly, Amazon. Amazon is huge. Amazon has been in the running now for a number of years with a defense contract called JEDI. For those who think of Jedi in Star Wars, this is sort of the Empire-ish kind of perspective on contracts. JEDI is the Joint Enterprise Defense Infrastructure contract. It is a cloud services, cloud computing contract that could be worth up to $10 billion over a 10-year term. A number of companies have been competing for this, Amazon being one, Microsoft another, Oracle, Google, who actually dropped out from the running last year.
They're going at it tooth and nail here, and there has been some really interesting pushback and some conversations about what this really means for Amazon, and what it means for other companies, should they potentially win this.
Now, it's worth pointing out that Amazon is not new in this space. Amazon has a contract that they've had in place now, I think for about five or six years, with the CIA to provide services there. That is actually coming up for a renewal, and I think it was a $600 million contract at first. Now that is projected at being a multibillion-dollar contract that will be competitive in here, but Amazon is there, and they do play in this space heavily.
One thing that I think is worth noting here is that Amazon is approaching this at a time where, unlike a lot of other companies, Microsoft, Google, and others, they're not necessarily getting the internal employee pressure to back away from these types of deals. And in fact, there was a news article just the other day where Microsoft's employees were trying to get Microsoft to end an ICE contract that they had in place, and that's still an ongoing discussion, we don't know what's going to happen there. But Amazon seems to be taking a different approach, they seem to be saying, "If we can generate $10 billion in revenue from a government and military, and become a large defense contractor, that's great. Let's go ahead and let's do it."
Shelly, I know you've been watching this for quite a while here. What do you see as the challenge here? Is Amazon really in a position where they can take this, and what does this mean for Amazon as a company?
Shelly Kramer: Well, we've talked about this before on the show, and we've written about this quite a bit, and I think the interesting thing here is that… And I think many of us, from an analyst standpoint, have agreed that Amazon is probably the company best suited, from a capability standpoint, to take on this $10 billion JEDI contract.
The problem, and what's being debated by companies like Microsoft and IBM and Oracle and the others, who were originally bidding on this contract, is that the question is, is it really a good idea to put all services in one cloud and not have any… not break any of it up? And of course, the companies that, you know, other than Microsoft, that are out of the running have said that's not really all that great of an idea.
So, there's that. Is it a good idea? I don't know. And then there's the other point, you know, you mentioned Amazon's employees and Microsoft's employees. Well, Amazon already has, Amazon has been called the invisible backbone of ICE. Amazon's been working with ICE and providing technology that powers them for quite some time. And I do believe that Amazon's employees have protested on a number of fronts, but I'm not sure that Amazon's leadership pays much attention to that.
Fred McClimans: I think you're right on that, that Amazon, from a corporate perspective down, has a very-
Shelly Kramer: It's not a warm and fuzzy corporate culture, necessarily.
Fred McClimans: Yeah.
Shelly Kramer: And I'm not sure that you would necessarily say that Facebook is, or Google is, or… So, not really a knock on Amazon there, but I'm just saying that I don't get the impression that Amazon is in the business of creating warm fuzzies on a daily basis for its employees.
Fred McClimans: Yes, I think it's safe to say that from a brand perspective, Amazon probably has less of a socially conscious or social awareness feel about it as a company, compared to others that at least try and put that foot forward. Whether or not they live up to it or not, that's a separate issue there.
Shelly Kramer: I think the big deal here is, think about it for a minute, Amazon has really spent the last decade quietly building a power base in DC and being of service to different government entities. And, you know, AWS is a great cloud. I mean, it's fantastic, so we can't knock that. But I think the question really is about this is, are we comfortable… When we're already having conversations in other areas about the role the technology giants are playing in our lives and in our governments and in our businesses, and that includes Amazon and Facebook and Google, are we really comfortable putting even more power, as it relates to the United States government, in the hands of Amazon?
Fred McClimans: Right. And there are some people who say the answer to that is no. In fact, President Trump on several occasions has spoken out very critically against this particular deal. At one point, the deal was, it was kind of paused for a moment while there were some internal review exercises taking place. But we are, apparently, relatively close to a deal being awarded here.
Let's put a little bit of context in terms of some… a couple other issues there. In terms of size for this deal, I know it gets a lot of attention because people see $10 billion, but that's 10 billion over 10 years. Consider that AWS right now is generating about $25 billion in revenue per year. So, over the next 10 years, you have potentially 10 billion out of $300 billion that Amazon will generate. It's not a huge piece of Amazon's revenue stream. It's a very lucrative stream, perhaps, and it certainly opens doors for Amazon, but it's not critical there. So that's one perspective here, on the financial side.
From a political side, I've got to think that if Amazon does win this deal, and there is a change of parties in the administration of the United States, that the chance of Amazon being under increased pressure to split apart AWS from some of its other businesses would be even greater. Does that make sense? Do you see that as a potential there as well?
Shelly Kramer: Yeah, I think so.
Fred McClimans: Would that be a good thing? I'm curious, your take on that. Do you think that Amazon should be broken up? Just curious, Shelly.
Shelly Kramer: You know, I don't know. What good does it do to separate Amazon's eCommerce business from AWS? Is there a significant difference?
Fred McClimans: Yeah, you know, I don't think there is. In fact, I could see some… First off, let's take the issue of, is Amazon paying enough taxes, where are their headquarters located, are they growing in this market or that market, put all that aside. If you break apart Amazon into two or more companies, Amazon fundamentally loses some of the operational leverage that they have in their business. You know, Bezos is very adept at using one part of his business to support another, moving into adjacent spaces. As soon as you do that, you kind of lose it there.
Now, are there issues that still need to be solved, I think with their marketplace? You know, is their Amazon marketplace, is it actually truly an open marketplace? Are small businesses, large businesses given an equal shot into that? You can debate that all day long, but I do know that as soon as you break Amazon apart, it loses efficiency, and I'm not a fan of that.
Shelly Kramer: Yeah, it's interesting. You know, I was listening to a series on NPR earlier today about competitiveness and, for instance, Facebook. Facebook acquired its two main competitors, WhatsApp and Instagram.
Fred McClimans: Mm-hmm.
Shelly Kramer: So there is no competition, Facebook owns it all. And so I think that that's kind of different than Amazon splitting its eCommerce… I mean, Amazon has its fingers in so many pies, you know, and logistics and eCommerce and everything else. I'm not sure. I understand what you're saying about efficiencies. I do think that it's a big deal to a lot of people, you know, you bring up the taxes thing, you bring up the corporate headquarters and incentives that have been deployed to attract Amazon, and what that means for the people, from taxes, tax abatements and things like that in those communities. That's an interesting thing, and I think that when people are looking for ammunition to throw at Amazon, being irritated by those things makes good sense, you know?
Fred McClimans: No, I think you're right. Kind of taking… Let's just take an additional step back here for a moment. One of the topics that we've seen being debated around there isn't just with regard to this particular article, or this particular contract, the JEDI contract, but the fact that Amazon itself is increasingly in what looks to be sort of that government Big Brother surveillance space. You know, everything from the amount of data that they're collecting on consumers, both on the Amazon site and off the Amazon site, the way they are now able to leverage some of the smart facial recognition technology that they've already started to move into law enforcement organizations-
Shelly Kramer: With their own camera.
Fred McClimans: With their Ring camera.
Shelly Kramer: Yeah.
Fred McClimans: I mean, you've got all these little aspects of Amazon here kind of enforcing Big Brother, to an extent, and I think that's something that people legitimately need to ask. Is that the right approach? Is that something that we want, and do we want to give our business to Amazon? But-
Shelly Kramer: Well, I think that people need to ask it, and I think that legislators and people who are making these decisions need to be asking these questions, and I think that that really is where I become frustrated and somewhat challenged, because I'm not always sure, given some of the congressional testimony that I've heard and read and things like that, it's just I'm not sure that sometimes people that are making the decisions around technology are really all that savvy when it comes to technology. So, I think it's a big deal, I think it's… I have said early on that I think that the best choice is Microsoft. I don't care that Amazon is the, you know, probably is the best cloud provider.
I just think that there's enough in the Amazon basket right now, as it relates to all of these things that you mentioned, that it makes sense to me for Amazon not to end up with that contract. But you know what? See, this was supposed to have been awarded in September.
Fred McClimans: Yup.
Shelly Kramer: It's not September anymore, so obviously there are conversations that are happening, obviously there are things that are going on, so this will really be an interesting one to see how it shakes out.
Fred McClimans: Well, you know, it is surprising to me that the contract has gone through all the different phases, the challenges that it has, and we are still without an award here. But I will say, not trying to pick a side on this, not trying to say that I think Amazon's better or Microsoft is better. They're both phenomenal companies, phenomenal cloud compute infrastructures. My concern is that I just don't like the idea fundamentally of one company owning that entire pie.
Shelly Kramer: I agree.
Fred McClimans: And I think there needs to be a little bit more of an emphasis on, how do we develop interoperability between these systems and create a little bit of technodiversity in what we are doing here?
Shelly Kramer: Yeah, I agree, and I think that… You know, we see this with our clients and the technology firms that we work with, Fred, and the reality of business today is that we are required to navigate multi-cloud environments and that sort of thing. So, it just makes sense to me that it would be safer all the way around to parse this out a little bit. And the reality of it is, we don't make this decision, so I guess we'll see.
Fred McClimans: Yes. So, let's kind of push this one aside here for a moment. I think we agree that this is something worth looking at, and we'll be tracking it closely, and once the award is made, of course, we'll be discussing it here and in our insights on the Futurum Research site. But let's kind of push this aside here for a moment, and Shelly, let's dive into our Fast Fives of the week, five things that caught our attention, that made us go, "Hmm," worth sharing. So, Shelly, go ahead and kick us off. What's your first Fast Five of the day?
Shelly Kramer: You know, I thought it was interesting, mostly because I'm a news junkie, but I thought it was interesting to read something today that talked about Facebook playing favorites with news outlets in advance of its news page launch. What the news page launch is a new effort that Facebook is embarking upon to "rebuild trust" as it relates to news. And I think, by the way, that Facebook is out there on a number of fronts trying to sort of rehabilitate its image, because there's much concern about Facebook and the Cambridge Analytica scandal, and the role that Facebook played with regard to fake news and the election, and ongoing concerns, blah blah blah.
So anyway, so Facebook has made a deal to pay millions to both Bloomberg and Dow Jones, and has made some other deals that aren't quite as big with other news outlets, but they excluded Reuters or the AP from their news page engagements, if you will. And they argue that wire services don't qualify as news outlets, which is funny, because I can't tell you how much news I get from Reuters or the AP.
Fred McClimans: Right.
Shelly Kramer: And by the way, I think major news organizations also get their breaking news from those two wire services, so it's an odd move, and these two outlets are two of the world's best-known news outlets and sources. So anyway, I think that that is very interesting, and I can't wait to see how that shakes out, because I can't imagine that doesn't need to change a little bit.
Fred McClimans: Yeah, I know, I think you're right, it is interesting. You know, as you're walking through this story, I can't help but think that Facebook is fundamentally making a mistake in the blurring between news and opinion, and considering opinion sources to be more newsworthy, potentially. One of the things that I like about the wire services, it's not opinion.
Shelly Kramer: Right.
Fred McClimans: Here are the facts, here's the story, here's what happened. So, yeah, that one's going to be interesting to watch. By the way, just a side note for our listeners here, when we talk about Facebook and the idea of them trying to rebuild trust in news and so forth, we can say that we have just published a very deep research study with SAS Institute, and the results of that include a nice little section where we talk about industries that are trusted and industries that are not, and I can say without hesitation that social media networking sites are the least-trusted industry in the world. Take that, Facebook.
Shelly Kramer: Take that, Facebook.
Fred McClimans: Yes. So, let's… Talking about trust, let me move on to our second Fast Five, and Google, another tech social quasi-giant out there. Google has followed in the footsteps of Apple in moving away from the fingerprint as a lock/unlock mechanism for their Pixel 4 phone. They have moved towards a facial recognition tool. However, there appears to be a huge flaw in that, being that you don't have to actually have your eyes open for this facial recognition software to identify you as you, meaning that somebody could quite easily hold your phone over your face while you're asleep and unlock the phone. That's just bad. That's just bad in so many ways.
Shelly Kramer: That's really bad.
Fred McClimans: The fact that, yes, you could be sleeping, you could be dead, you could be being held for ransom in a kidnapping plot. Here you go, just point your face at the phone, and it unlocks. It's one of those gaffes that I just can't get past, just the… What's the correct phrase? I'll say it: the stupidity of letting something like that happen, it would just seem to be that would be such an important detail. So, they are apparently in the process of coming up with an update for that. The expected ETA on that is sometime in the next few months. So, if you have a Google Pixel, just be wary and be careful.
So, Shelly, back to you. Let's talk a little bit about Huawei, since we're talking about trust and technology.
Shelly Kramer: Huawei, yeah.
Fred McClimans: Yeah, Huawei, 5G, what's going on there?
Shelly Kramer: Perfect segue there. So, Huawei is interesting, always interesting, and last month, Huawei's founder and CEO, Ren Zhengfei, proposed a plan of a one-time fee in exchange for access to Huawei's 5G patents, licenses, code, and knowhow. He did that in an interview with The New York Times and The Economist, and that's significant because Huawei has made great inroads in 5G, specifically 5G infrastructure, and developing 5G infrastructure not only in other parts of the world, but in the United States, especially in some rural areas of the United States.
And so, as there has been this sort of battle between the United States government and the Chinese… Well, actually, the Chinese government, that's funny. Freudian slip. Between the United States government and Huawei over concerns about security, and different allegations about security breaches and backdoors, and all different kinds of things. So it's really… It could put a big stall in any forward progress as it relates to 5G.
The reason that this is a big deal is because, while there are some American-based companies, companies like Dell EMC, HPE, and Cisco, and they're developing 5G-related technologies, their expertise is not in 5G infrastructure. So, from an infrastructure expertise standpoint, we've got Ericsson and Nokia, based in Sweden and Finland respectively, and they're Huawei's main competitors, and we've also got South Korea's Samsung and China-based ZTE. So there isn't a US-based company that's yet capable of developing the infrastructure needed for 5G deployment.
And Ren has thrown some pretty interesting things out there, and this was kind of a big deal when he did this interview, because basically, what he was saying is, "We'll license it to you. Fine." You know? And he also said in that interview that it would be possible for American companies to make modifications to Huawei's equipment as needed, including to software code, to satisfy their security concerns and requirements, and he said that the company's prepared to license the entire Huawei 5G platform to any company that wants to install it or operate it independent of Huawei.
So that happened about a month ago, those interviews happened about a month ago. The news of the day is that Huawei reports there are some US firms that are showing an interest in this. Of course, you know, we don't know who those are, we don't know what interest really means. Of course, this could be a long journey, given the state of relations between the US and China right now, and the US and Huawei. But anyway, it caught my news, and Huawei claims the company's in some early-stage negotiations with some US-based firms.
Fred McClimans: Well, this would certainly be an easy way for Huawei to avoid some of the current issues politically, and from a risk perspective, it eliminates the risk that a lot of countries and a lot of carriers have with the actual putting Huawei technology devices in their networks. So this would be really interesting if it plays out. I think it's also a really smart move on the part of Huawei, because you make money without having to make the product.
Shelly Kramer: Right.
Fred McClimans: And sort of that Qualcomm approach to business. So there's a lot to be said for owning the intellectual property and licensing it out, so definitely one to watch. Now, in the same line with manufacturing and hardware and profits, we have our fourth Fast Five. Apple has now started selling the iPhone XR in India as a made-in-India product. This is kind of a huge deal for Apple. Now, when you look at the product itself, it is manufactured by Foxconn, same company that does the others, but it's done at an Indian facility. The price of the product works out roughly to about $700 US, which is more than the cost of the iPhone XR in the United States, but significantly less than the tariffed cost of that product as part of Apple's normal build elsewhere, import into India approach, so it will reduce the cost. It's a good move for Apple; they desperately need to make inroads into that marketplace at this point, and we'll see what… We'll see how successful it is, but it's still a pricey phone at this point. So, Shelly, back to you for our final Fast Five. UiPath, what's going on there?
Shelly Kramer: UiPath, you know… You know how it is. We go to a lot of events and hear a lot of keynotes and meet a lot of people. I was at the UiPath Forward conference, an annual event in Las Vegas last week. The tagline for the event was "Reboot Work," and it was focused on the role automation plays and will play in the future of work. I'm working on some other articles diving into some of the things that were shared at this event, but I really wanted to give props to the leadership team at UiPath, because most technology conferences are pretty predictable. They feature a lot and lot of guys, and when you're a woman in technology, you're very much a minority. And sometimes, when you're attending these events, your eyes kind of glaze over because, "Oh look, there's another guy on stage, making yet another presentation," and sometimes they all run together.
And what was so impressive about the UiPath event was that it was just the opposite. From the moment the event kicked off, they kicked off not with patting themselves on their backs about all their accomplishments and how great they were, and talking about all their new alliances. They featured, at the opening part of the event, they featured their clients, and three of their client stories, and one of which was narrated by a woman. And so that was a great start to the event, but more importantly, throughout the course of the couple of days that I attended the event, every time I turned around, there was a woman on the stage, and it was awesome. And it was female client partners telling the story of their automation journeys, female vendor partners, female subject matter experts, and basically a whole lot of women in technology who are doing amazing, innovative, and really trailblazing things.
And if it could get any better, I mean… And again, you can't possibly know this unless you're listening and you're a woman in technology, but even better than that is the fact that more than half of the women who had a speaking role at the UiPath event were either women of color, or they were middle-aged women, or both. It was so awesome to be… I'm not a woman of color, but I'm certainly a middle-aged woman, and it was so awesome to be able to see women representative of me and what I do, and who have an amazing breadth of experience and knowledge and things to share being showcased at the event.
And so, I will be a gigantic fangirl for the team at UiPath who put this event together, because for me, it speaks volumes about not only the work that women are doing in the technology field today, our capabilities in general, and the fact that a company like UiPath recognizes these women and how valuable that is, and how important it is to have those women be part of your messaging, because they're certainly part of your target audience. So, there's my fangirl Fast Five for UiPath today.
Fred McClimans: That's perfect. Yeah, you know, everything about UiPath that you've mentioned there, it just, it reinforces the brand image that they have and they've been building up, and I've got a lot of respect for the company, not just for the technology they offer, but for the management and the way they approach the marketplace and engagement, and certainly for the support and the fangirldom that you have now created in their name.
Let's shift a little bit, though. Let's move quickly here into our Tech Bites section of the week, where we are going to discuss a piece of business or news in the tech industry that literally bites. And in this case, WeWork.
Shelly Kramer: Again.
Fred McClimans: WeWork bites again, yes. You know, a couple weeks ago, we made the jokes about WeWork being we-valued, and so forth, and now we have sort of a deepening crisis for the company here. It came out yesterday in The Wall Street Journal that apparently, the thousands of employees that WeWork would like to lay off, they can't lay off because they don't have cash for the severance packages. We also have SoftBank stepping in, SoftBank, which also previously acquired about 10% of WeWork for about $10 billion, now coming back in and saying, "Yes, we will bail WeWork out," provided several things happen here, one of which, the founder, Adam Neumann, will be exiting the firm completely. It looks like the package, which is essentially $5 billion in new money in the form of debt to the company, is on top of an additional $1.5 billion previously announced commitment to WeWork in the form of warrants that they may exercise here.
There is also a portion of this money that's going into the company that SoftBank would put up, I believe it's about $3 billion or so, that would acquire the stock of the prior founder, of Adam Neumann, as well as loan him some money to cover some obligations. Basically, it's a really messy situation here, no matter how you look at it, a company that was about to go public, they'd had a $40 billion-plus valuation that now will probably have a valuation under $10 billion. And whatever that valuation is, I will still stand up and say I think it's too high, because this is a real estate leasing company. Shelly, what do you think? Could it get any worse for WeWork?
Shelly Kramer: You know, it's funny, because when you look at this, sometimes you think, you know, could it get worse for Neumann? I don't know that it can, but I'm looking at this Wall Street Journal article, and basically, it looks like he's getting a billion dollars, they're going to buy a billion dollars of stock from him, and they're going to extend him 500 million in credit to help repay a loan, and they're going to pay him a $185 million consulting fee.
Well, oh, you poor thing. So, I feel super sorry for him. I do feel sorry for a lot of the WeWork employees, because it's a terrible situation to be in, and I do think the company is still tremendously overvalued.
One thing that I do think is interesting, that SoftBank's Marcelo Claure is expected to succeed Neumann as board chairman, and he was the CEO of Kansas City-based Sprint here for a number of years. So, I just happened to see that, and so that makes a connection for me. But anyway, yeah, this… The whole WeWork thing is just a mess. I mean, it really is just a mess.
Fred McClimans: Yeah, and as you said, it's very unfortunate for the employees that are being let go, as it is for any type of a business here. You know, at some point, though, I've got to ask the question here, who's really being held accountable for this? And I'm not saying that there needs to be some calling of accounts, necessarily, in a big way, but you have a company, you have a board of directors, you have investors who continuously drove up the valuation and the price of this business, where if you compare it to somebody like a Regis that is in a similar business, doesn't have necessarily the good karma vibe that Adam Neumann brought to WeWork, but if you look at that business, they actually did about $2.5 billion US in revenue last year, and they have a market cap of about $3.5 billion. Very reasonable for a business in that industry. I just look at WeWork, and I just can't imagine why anybody was dumping that much money into it, and we've talked about it for years now. It's sad to see it crash and burn here.
So, Shelly, our Crystal Ball, let's go right back-
Shelly Kramer: Our Crystal Ball.
Fred McClimans: Yes, the Crystal Ball. Let's go right back, we'll close out the show, going right back to Amazon here. You know, your take… And I'll even start, I'll say yes, I believe Amazon will win the JEDI contract deal, and they will become more intrusive in our lives. Do you agree, do you disagree? Do you think that some other possibility might come up with JEDI?
Shelly Kramer: You know, I've written about it before. I've really gone on a limb before and said that I think Microsoft is going to get the JEDI contract, and I've listened to you and the rest of my colleagues tell me that Amazon is really the best choice here. I'm going to go ahead, just because, and say I want to believe that Microsoft will get this contract. And I do think that the longer it takes to make an announcement, what that shows is that it's not an easy decision to make, and that there, I would assume, are many conversations going on about this. I just feel like, given the current state of how Americans, not only the American public, but our lawmakers and regulators feel about giant technology companies, I feel like that's going to get in the way of just handing this over to Amazon, even if it is the right solution.
But I also will say you make a very salient point in that, of course, contracts are written and contracts are changed, so this could be awarded in 2019 or 2020, and it could be changed in two years, right? And we don't know, so there's always a possibility of that.
Fred McClimans: Absolutely. It could very well be. And again, this $10 billion valuation over 10 years, that assumes that after the first couple of years, everything is renewed and continues on forward. I do find it interesting that we don't yet have a deal announced, which could equally mean that they haven't yet figured out a way to award the contract to somebody other than Amazon on paper. Could be that once they go through the evaluation, yeah, Amazon was the company, and they haven't figured out a way to kind of break that, or they're trying to figure out a way to restructure something at the last minute to kind of pull it away. But it is interesting, if you don't give it to a tech giant like Amazon, it goes to Microsoft. I would consider Microsoft a tech giant as well.
Shelly Kramer: Yeah, I consider Microsoft a tech giant as well. I think there's less conversation, and not necessarily rightfully so, but I think there's less conversation around and concern about the control that Microsoft… I mean, Microsoft owns Bing, you know? That's great, Bing is a search engine, who in the heck uses it, right? I mean, compared to Google and the role that Google plays in our lives, and Facebook, and that sort of thing. So, I don't think that Microsoft is a benign entity either, but I think there is a comfort factor, and certainly a usability factor. I'm sure Microsoft products are all thoroughly embedded in the government ecosystem. So, anyway, we shall see.
Fred McClimans: We shall indeed. So, Shelly, I want to thank you very much for being part of this week's edition of FTP, the Futurum Tech Podcast. On behalf of our other co-hosts, who are gallivanting around the world right now, Daniel Newman and Olivier Blanchard, we'd like to thank you, our listeners. If you like the podcast, please share the podcast. Like it, subscribe, share it liberally with your friends. If you have any thoughts, suggestions, or feedback, we always love to hear from you. Feel absolutely free to reach out to us on LinkedIn, Twitter, Facebook, Instagram, and wherever else you hang out on the internet. You can reach us at futurumresearch.com as well. So, on behalf of the entire team, thank you very much. We'll see you next week for another edition of FTP, the Futurum Tech Podcast.
Disclaimer: The Futurum Tech Podcast is for information and entertainment purposes only. Over the course of this podcast, we may talk about companies that are publicly traded and we may even reference that fact and their equity share price, but please do not take anything that we say as a recommendation about what you should do with your investment dollars. We are not investment advisors and we do not ask that you treat us as such.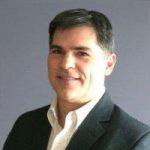 Fred is an experienced analyst and advisor, with over 30 years of experience in the digital and technology markets. Fred launched the equity research team at Samadhi Partners and provides marketing strategy through the Wasabi Rabbit digital agency. He previously served as an EVP and Research Vice President at HfS Research, launching its Digital Trust practice and coverage of emerging "trust-enabling" technologies. Read Full Bio.