Futurum Tech News – Week of May 6, 2019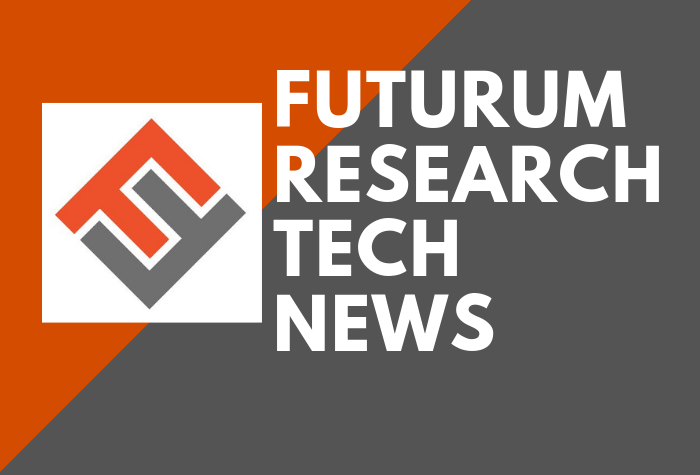 Listen to this article now
Futurum Tech News – Week of May 6, 2019
This issue of Futurum Tech News covers thoughts on the Apple store, and how it seems to have lost its luster (and why), as well as the fact that Alexa has been eavesdropping on you way more than you know. If you've got huddle rooms in your company, you'll want to know that Tenable has identified some critical OEM presentation equipment vulnerabilities. And Google seems to be climbing on the privacy train, but is it posturing or the real deal? For a company that makes money off of user data, it's hard to say. Here's a look at some of the week's news that caught the attention of our analysts.
How The Apple Store Lost Its Luster
The Apple store lost its luster by focusing too much on the Apple brand—and not enough on Apple customers. Bloomberg interviews with current and former Apple employees revealed the main reason for store decline was that brand building became more important than serving customers. Another reason according to the interviews, is that the quality of Apple store employees has slipped during Apple's expansion of 500 locations. Read the full article about the Apple store decline over on Bloomberg.
Analyst Take: I'm a longtime Apple product user and found myself nodding along the way as I read the Bloomberg piece. The Apple store customer experience used to be a fantastic one, and it was part of the whole "Apple experience" that made being an Apple geek kind of a cool thing. Now? Getting service practically requires divine intervention. Every step of the way seems to have been developed in such a way as to chase customers away from the Apple store, not invite them in. Whether for service, training, or even buying something new, the Apple store experience is a far cry from what it once was—and intentionally so. This is just one instance of a series of instances where Apple has lost its way, and continues to disappoint. Innovation, cutting edge design, and amazing customer experience—clearly no longer Apple's calling cards. My partners at Futurum covered this nicely late last year on the Futurum Tech Podcast. Check it out here: The Innovation Apple — Does Apple Still Have Mojo? ~Shelly Kramer, Senior Analyst + Partner
Alexa has Been Eavesdropping on You This Whole Time
"I listened to four years of my Alexa archive and found thousands of fragments of my life: spaghetti-timer requests, joking houseguests and random snippets of "Downton Abbey." There were even sensitive conversations that somehow triggered Alexa's "wake word" to start recording, including my family discussing medication and a friend conducting a business deal." And so goes Geoffrey Fowler's commentary in the Washington Post, about Amazon's Alexa device and just how much information it has on you. Read the full story at Washington Post.
Analyst Take: Amazon has an uphill battle ahead of them as the tug-of-war between advancing technology and privacy continues. Fundamentally, I understand the need for training to make AI work. This is why recording, anonymizing, and training AI makes sense and without question the sample of users Alexa has is massive, and a tremendous opportunity to expedite training.
However, Amazon's liberal stance on capture, the technologies apparent flaws (waking without a wake word and recording), and the industry's growing trust issues are creating an escalating public concern about both the product and the technology. I believe Amazon would benefit from more transparency in their data handling, clarity in exactly what data is being collected, how long it is kept, and what personal metadata may connect the recordings to the originator could help limit concerns. However, I'm skeptical that meaningful change will come anytime soon. At the very least, fixing the rogue awakenings/recordings would be a good start and that ideally could be fixed with a software update. ~Daniel Newman, Principal Analyst + Founding Partner
Tenable Identifies Critical OEM Presentation Platform Vulnerabilities
Using IoT and OT technology at work increases convenience for busy companies. But the use of wireless devices and software multiplies your company risk for an attack. In fact, in the past 2 years, 50 percent of organizations experienced an attack against Operational Tech infrastructure. Case in point is Tenable's recent discovery of multiple vulnerabilities while investigating a Crestron AM-100. Tenable also discovered that the Crestron AM-100 shared a code base with the Barco wePresent, Extron ShareLink, InFocus LiteShow, TEQ AV IT WIPS710, SHARP PN-L703WA, Optoma WPS-Pro, Blackbox HD WPS, and possibly others. The vulnerabilities discovered are outlined in greater detail on this OEM Presentation Platform Vulnerabilities on the Tenable site.
Analyst Take: Wireless presentation software is in nearly every huddle space throughout the enterprise. Every Fortune 500 company has at least a handful on each floor, so when you do the math, this can potentially be a very big problem, and represent significant risk.
The wireless technology that allows for presentation is based on IT protocols for the most part. IT protocols means these wireless presentation systems are susceptible to traditional IT vulnerabilities, even though they may be considered just dumb AV devices. They are not. Just like with any network appliance, these devices should undergo penetration testing as well as a basic search for open ports and any other exploits. What makes this discovery even more of a big deal is the sharing of code.
The originating company, Barco, is the OEM for the rest of the products from InFocus, Sharp, Crestron, Blackbox, Extron, and Optoma. Only Extron and Barco have patched the vulnerability. Crestron has discontinued the AirMedia AM-100 and AM-101 that was associated with this exploit. According to their website, the vulnerability only impacts the 100 and 101 devices, not the AM-200 or 300 product line. This would indicate Crestron has moved from Barco as an OEM for their AirMedia wireless presentation products. Bottom line, if your huddle rooms use any of this equipment, check out the Tenable article and then do your own due diligence. ~Tim Albright, Analyst, Unified Communications + Collaboration
Google is Preaching the Gospel of Privacy (Like Facebook)
Google is preaching the gospel of privacy. You read that correctly. One of the biggest offenders of privacy invasion—Google—is now ALL IN on the topic of privacy. Today the tech giant introduced a set of tools and products to provide users with more control over their data and make it more difficult to track their online activities. Just like Facebook, Google is making privacy a priority. Read more at The New York Times. Also read Google Founder Sunar Pichai's OpEd in the NYT, talking about the company's newfound embrace of privacy.
Analyst Take: I read these headlines and think: Too little, too late, Google. For a company who has built its business, and a very profitable one at that, around search engine data (read that: user data), to be now extolling the virtues of privacy seems more than a little hard to believe.
I was reading my partner, Daniel Newman's, recap of the Microsoft Build event in Las Vegas this last week and was impressed by Satya Nadella's commitment to privacy, cybersecurity, and responsible AI. The fact that he kicked off the event with remarks on this topic show just how committed Microsoft is to this kind of corporate responsibility and a customer-centric mindset.
Apple, for its many faults, has also proven committed to protecting privacy and user data, unlike Google, Facebook, and even Amazon, who leverage customer data to make money and build companies on the literal backs of their customers. Consumers are getting smarter. They are starting to wake up about privacy, and how their privacy is being invaded, sold, and compromised. I believe we are going to see more of this moving forward, and that consumers will do more to protect themselves, their identities, their search histories, and the like from brands who benefit greatly from that information. And that? That's a good thing. ~Shelly Kramer, Senior Analyst + Partner
Futurum Tech Podcast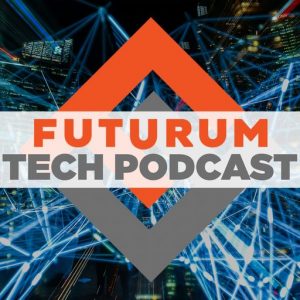 Every week we host the Futurum Tech Podcast, featuring Daniel Newman, Olivier Blanchard, and Fred McClimans, covering our thoughts on the most interesting technology news of the week. Give it a listen. It's the perfect accompaniment to a walk with the dog, a commute, or some quality time at the gym.
You can find it by searching for "Futurum Tech Podcast" on Apple Podcasts, Google Podcasts, Spotify Podcasts or your preferred podcast app. Subscribe so that you don't miss an episode, we promise, it's that good. And tell your friends.
Futurum Research provides industry research and analysis. These columns are for educational purposes only and should not be considered in any way investment advice. 
Other articles from our analyst coverage this week:
Dell Technologies World 2019 Followup: Microsoft Partnership, Launch of Unified Workspace
Ribbon UC Study Reveals Nearly Two-Thirds Plan to Invest in Unified Communciations
SAS Global Forum 2019 Event Recap—Innovation to Improve Decision-Making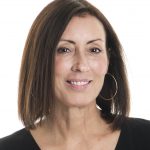 Shelly Kramer is a Principal Analyst and Founding Partner at Futurum Research. A serial entrepreneur with a technology centric focus, she has worked alongside some of the world's largest brands to embrace disruption and spur innovation, understand and address the realities of the connected customer, and help navigate the process of digital transformation. She brings 20 years' experience as a brand strategist to her work at Futurum, and has deep experience helping global companies with marketing challenges, GTM strategies, messaging development, and driving strategy and digital transformation for B2B brands across multiple verticals. Shelly's coverage areas include Collaboration/CX/SaaS, platforms, ESG, and Cybersecurity, as well as topics and trends related to the Future of Work, the transformation of the workplace and how people and technology are driving that transformation. A transplanted New Yorker, she has learned to love life in the Midwest, and has firsthand experience that some of the most innovative minds and most successful companies in the world also happen to live in "flyover country."