Futurum Tech News – Week of May 3, 2019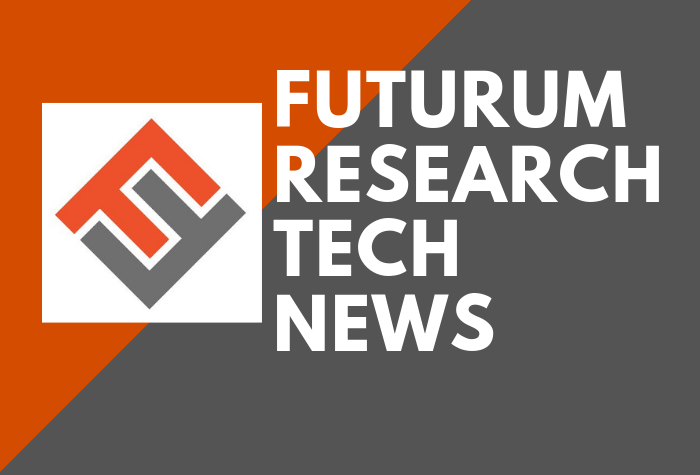 Listen to this article now
Futurum Tech News – Week of May 3, 2019
Dell unveils Dell Technologies Cloud, Cheddar acquired by Altice for $200M, Apple iPhone sales down but Apple Card is going to woo a lot of people, Tesla's (dumb) plan for robo-taxis — here are some things that caught our attention this week
Futurum Tech News Week of 5-3-2019
Dell Unveils Dell Technologies Cloud
Dell Technologies today is unveiling Dell Technologies Cloud, a new set of cloud infrastructure solutions designed to make the deployment and management of hybrid cloud simpler.Combining the power of VMware and Dell EMC infrastructure, Dell Technologies Cloud removes cloud complexity by offering consistent infrastructure and operations for IT resources, across public and and private clouds and he edge, regardless of location. Read the full press release at the Dell newsroom.
Analyst Take: Dell Technologies is finally showing the promise of DellEMC and VMware through the launch of the Dell Technologies Cloud. With Multi-Cloud being one of the biggest digital transformation trends today and the foreseeable future, it is more critical than ever that OEMs like Dell have a solution that bring together public cloud usage with on-premises and private cloud. A key element that I will be watching for is the unified environment and experience that administrators will have when provisioning workloads using Dell Technologies Cloud. Creating a cohesive experience for provisioning workloads across clouds is critical for enterprises to realize the benefits of multi-cloud. Additionally, Dell's approach to offer new consumption and payment models will be something to keep an eye on. HPE led in this space with Lenovo later following suit. The consumption options, allowing metering of usage and analytics to help administrators procure the right amount of cloud provides greater flexibility and time to value for cloud deployments.~ Daniel Newman, Principal Analyst, Founding Partner
Cheddar Acquired by Altice USA for $200M
Altice USA announced today the acquisition of "Millennial focused" news company, Cheddar, for $200 million, subject to regulatory approval. Cheddar broadcasts 19 hours of live news daily through its two networks, Cheddar Business and Cheddar News. Altice was an early investor, as were Comcast and Amazon. Read the full press release here.
Analyst Take: Here's why this acquisition matters. With its 2015 acquisition of Cablevision, Altice is now the third largest cable company in the U.S. serves the key markets of New York, New Jersey, and Connecticut, along with parts of the south and Midwest. With a focus on live news, a Millennial audience, and live streaming available on just about every platform you can imagine (e.g. Sling TV, Amazon, Hulo, YouTube TV, Amazon Prime), as well as a robust presence on social media platforms, this is some kind of reach. In fact, it's in the neighborhood of some 40 million households, with tremendous cross device reach once you factor in the Altice side of the equation.
For Altice, it's a move that combines linear and digital first news, increasing audience, distribution, and reach. It also is a pretty sure bet that there's a plan to sell ads alongside that massive amount of steaming content, as well as brand sponsorships, and events. All told, worth the $200 million price tag. I like Cheddar. My colleague here at Futurum, Fred McClimans, is a regular there. I think this is a smart move. ~ Shelly Kramer, Senior Analyst + Partner
Apple iPhone Sales Down 17 Percent From Previous Year [But the Apple Card is Going to Seduce You]
Apple iPhone sales fell 17 percent from the previous year, not surprising in any way. People are holding onto devices longer as the prices go up and the innovation goes down. But what's going to happen with the Apple Card is going to change the way a whole lot of people use their devices and spend and manage their money. And it's going to be pretty cool. The Apple Card is due out this summer. More on the full details about Apple Card from Wired.
Analyst Take: The Apple Card. I wasn't paying much attention when the Apple Card was initially announced, but I believe it's inevitable that it will be a hit. The benefits are pretty standard—cash back, rewards, etc., but that's not what's going to seduce you about this card. It's that everything about the way a whole lot of us manage money is going to change. No fees, no late fees, no credit card with a whole bunch of numbers on it, no jumping through hoops to qualify, and really, you don't even need a physical card to use Apple Card. Oh yeah, people are going to love this. Even more importantly, Apple is creating a new experience around the way we handle and manage money. And as a result of the customer experience that the adoption and use of the Apple Card will create the company gets closer and closer to you, and everything you do, buy, spend. How so? Cash rewards and other perks will show up in game form, you'll access customer service through Messages, your charges will show up in Apple Maps. Oh, and one other thing? You can't use Apple Card if you don't have an iPhone, so there's that. I'm not thinking this is going to convince any loyal Android user to make a switch to IoS, but it's a good way to hang on to existing IoS devotees, by offering them something pretty cool, that will actually be fun to use and certainly much more secure than the way we're currently paying for things. ~ Shelly Kramer, Senior Analyst + Partner
Tesla's Plan for Robo-Taxis
Tesla doesn't want to just make cars—the company seems intent on dominating the ride-hailing business. Or so it seems with the company's announcement this past week of its plans to develop an autonomous ride-hailing fleet, competing with Lyft and Uber. What is a robo-taxi? Simply a Tesla vehicle with autonomous-driving functionality turned on and added to the Tesla Network platform by way of the app. Read more at Business Insider.
Analyst Take: Elon Musk's ego might be writing checks Tesla can't cash. That robo-taxis will someday be part of our transportation ecosystem isn't really in question. I think that fully-autonomous vehicles will open the door to that. But Musk's claim of having "over a million robo-taxis on the road by 2020" seems a little bold. The plan, perhaps best described as a "non-plan-plan" failed to include details related to insurance liability, legal requirements, regulatory hurdles, etc. More importantly, this move on Tesla's part is not at all likely. That boast wasn't a moonshot. It was nonsense. ~ Olivier Blanchard, Senior Analyst, Research Director
Futurum Tech Podcast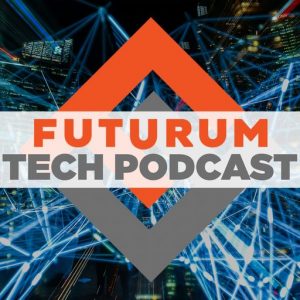 Every week we host the Futurum Tech Podcast, featuring Daniel Newman, Olivier Blanchard, and Fred McClimans, covering our thoughts on the most interesting technology news of the week. Give it a listen. It's the perfect accompaniment to a walk with the dog, a commute, or some quality time at the gym.
You can find it by searching for "Futurum Tech Podcast" on Apple Podcasts, Google Podcasts, Spotify Podcasts or your preferred podcast app. Subscribe so that you don't miss an episode, we promise, it's that good. And tell your friends.
Futurum Research provides industry research and analysis. These columns are for educational purposes only and should not be considered in any way investment advice. 
Other News of Interest From the Week:
Zoom IPO — Zoom Zoomed Through It
Qualcomm Earnings Need a Deeper Look — Here's Why 
AWS Blockchain-as-a-Service: Blockchain-without-the-Overhead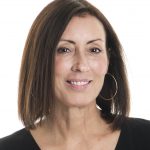 Shelly Kramer is a Principal Analyst and Founding Partner at Futurum Research. A serial entrepreneur with a technology centric focus, she has worked alongside some of the world's largest brands to embrace disruption and spur innovation, understand and address the realities of the connected customer, and help navigate the process of digital transformation. She brings 20 years' experience as a brand strategist to her work at Futurum, and has deep experience helping global companies with marketing challenges, GTM strategies, messaging development, and driving strategy and digital transformation for B2B brands across multiple verticals. Shelly's coverage areas include Collaboration/CX/SaaS, platforms, ESG, and Cybersecurity, as well as topics and trends related to the Future of Work, the transformation of the workplace and how people and technology are driving that transformation. A transplanted New Yorker, she has learned to love life in the Midwest, and has firsthand experience that some of the most innovative minds and most successful companies in the world also happen to live in "flyover country."