Futurum Tech News – Week of May 27, 2019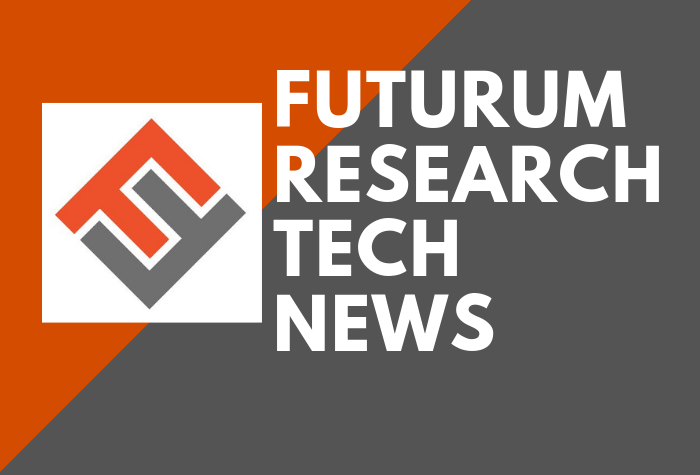 Listen to this article now
Futurum Tech News – Week of May 27, 2019
This issue of Futurum Tech News shares thoughts on Huawei's move for summary judgment in its lawsuit against the White House. The ongoing case will be important to watch for those who are interested in the development of 5G. Oracle's dream to be part of the cloud market has been grounded—for now—as 25 percent of the workforce has been laid off. And the once powerful, Vidyo, was acquired this week for the bargain price of $40 million making a statement of how far they've fallen in the crowded video conferencing space. Here's a look at some of this week's news that caught the attention of our analysts.
Huawei Turning to Media as Lawsuit Revs Up
Huawei is turning to the media in its effort to combat the Trump administration by filing a motion for summary judgment to expedite its lawsuit against the White House, filed in March in a federal court in Texas. A motion for summary judgment could expedite the outcome of the trial and also allow the Chinese technology giant the opportunity to present public arguments to the judge in support of its motion. More on the filing at The New York Times.
Analyst Take: As mentioned above, the move by Huawei for summary judgment is a tactic to try to speed along the courts and eliminate discovery and a lengthy trial. The hope for the company would be the ability to get back to doing business as usual, the reality is that there is a very small chance that Huawei is going to be granted this request.
The irony of some of the comments by Huawei leadership is not lost on me as China has long created challenging barriers for outside companies to do business in China, however, the comments about the impact of lack of choice and the potential cost to carriers is very real and is something that needs to be considered.
Bottom line, The US has not proven any material security risks created by utilizing Huawei infrastructure. This will be explored more closely in discovery, but at this point, the punitive nature of these orders is punitive to Huawei and to a number of companies that do business with Huawei.
This ongoing case will be important to watch. The timing around 5G being deployed globally is anything but coincidence as nations, including the US are trying to demonstrate leadership in 5G. ~Daniel Newman, Principal Analyst + Founding Partner
Oracle's Cloud Strategy Grounded
An early round of layoffs in Oracle's Seattle offices hit 25 percent of the company's Oracle Cloud Infrastructure. The Seattle team is the company's second cloud engineering and development group, and once (and perhaps still) considered to be its most important team, focusing on the company's next-gen cloud technology. Read the full story reported by Business Insider.
Analyst Take: Oracle announced its Generation 2 cloud solution at Oracle OpenWorld 2018 this past October, with a primary focus on security. Ellison's keynote at the event claimed that "Other clouds have been around for a long time, and they were not designed for the enterprise." Or so they say. The company's Oracle Cloud Infrastructure team working on this Gen 2 cloud solution was completely separate from its Silicon Valley counterpart, and comprised of expensive talent working on what was expected to become the company's flagship cloud product. The only problem is that there were no customers for this Gen 2 cloud, and no revenue, and infighting between the two cloud teams, and, well, kind of a big mess. Amazon, Microsoft, and Google are formidable adversaries, for any company competing in the cloud space, and for Oracle, being late to the party as it relates to cloud is proving a bit more difficult than they might have originally imagined. It will be interesting to watch the company's success with this next-gen cloud offering, or lack thereof, moving forward. ~Shelly Kramer, Senior Analyst + Partner
Enghouse Systems Steals Vidyo at $40 Million Purchase Price
"MARKHAM, ON and HACKENSACK, NJ, May 15, 2019 /PRNewswire/ – Enghouse Systems Limited (TSX:ENGH) announced today it has acquired Vidyo, Inc. for a purchase price of approximately $40 million. Vidyo's annual revenue is approximately $60 million." Read the full press release from Enghouse on the acquisition here.
Analyst Take: For a company that just five years ago made a huge splash at Enterprise Connect, this was a statement of how far they have fallen. Vidyo's annual revenue sits at $60 million, so a purchase price of $40 million indicates there are some serious problem areas in their financials or operations. The video conferencing market is getting crowded and those without the resources or technical prowess to differentiate themselves will start getting picked off. I wrote a deeper dive on the Enghouse acquisition here if you'd like to check it out: Enghouse Systems Steals Vidyo at $40 Million Purchase Price. ~Tim Albright, Analyst, Unified Communications + Collaboration   
Futurum Tech Podcast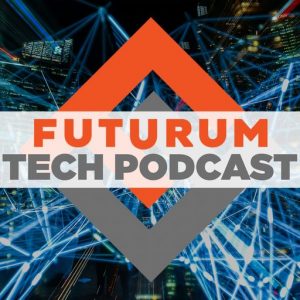 Every week we host the Futurum Tech Podcast, featuring Daniel Newman, Olivier Blanchard, and Fred McClimans, covering our thoughts on the most interesting technology news of the week. Give it a listen. It's the perfect accompaniment to a walk with the dog, a commute, or some quality time at the gym.
You can find it by searching for "Futurum Tech Podcast" on Apple Podcasts, Google Podcasts, Spotify Podcasts or your preferred podcast app. Subscribe so that you don't miss an episode, we promise, it's that good. And tell your friends.
Futurum Research provides industry research and analysis. These columns are for educational purposes only and should not be considered in any way investment advice.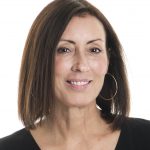 Shelly Kramer is a Principal Analyst and Founding Partner at Futurum Research. A serial entrepreneur with a technology centric focus, she has worked alongside some of the world's largest brands to embrace disruption and spur innovation, understand and address the realities of the connected customer, and help navigate the process of digital transformation. She brings 20 years' experience as a brand strategist to her work at Futurum, and has deep experience helping global companies with marketing challenges, GTM strategies, messaging development, and driving strategy and digital transformation for B2B brands across multiple verticals. Shelly's coverage areas include Collaboration/CX/SaaS, platforms, ESG, and Cybersecurity, as well as topics and trends related to the Future of Work, the transformation of the workplace and how people and technology are driving that transformation. A transplanted New Yorker, she has learned to love life in the Midwest, and has firsthand experience that some of the most innovative minds and most successful companies in the world also happen to live in "flyover country."