Futurum Tech News – Week of May 20, 2019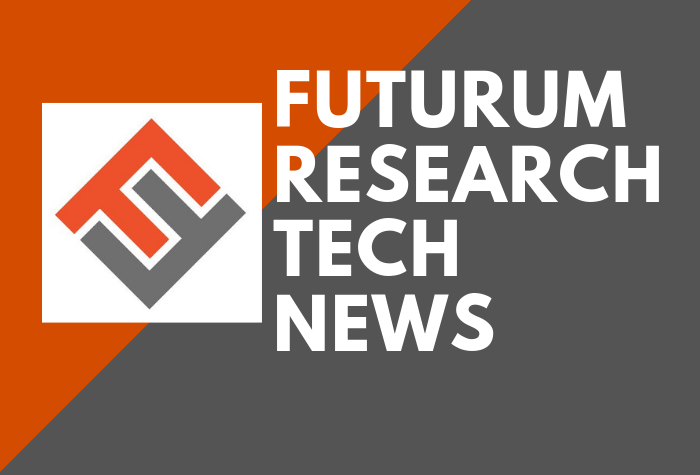 Listen to this article now
Futurum Tech News – Week of May 20, 2019
This issue of Futurum Tech News covers thoughts on Google, and how it uses Gmail to track your purchase history. It's clear that Google's posturing on privacy might not be the real deal. The FCC recommended approval of the Sprint T-Mobile merger, but the DOJ is saying not so fast. If you're interested in AI code, you'll be pleased to learn that Microsoft is adding its most advanced AI tools to GitHub's open source endeavor. And Amazon shareholders voted down a plan to stop selling the company's facial recognition technology to governments — despite the potential danger to human rights. Here's a look at some of the week's news that caught the attention of our analysts.
Google Uses Gmail to Track a History of Things You Buy — And It's Hard to Delete
Google tracks a lot of what you buy. Google saves years of information on purchases you've made, even outside Google, and pulls this information from Gmail. Last week Google CEO Sundar Pichai wrote a New York Times op-ed saying that "privacy cannot be a luxury good." But Google is collecting a great deal of personal information from Gmail, and this data trail is hard to delete. Read more about how Gmail is used to track your purchases at CNBC.
Analyst Take: This is just one more example of how the privacy rhetoric from the likes of Sundar Pichai, Mark Zuckerberg, and even Tim Cook are all a bit overstated. While no, employees aren't actively reading your email, you can be sure the machines are. Google has a ton to gain by being able to track your shopping behavior using receipts found in your Gmail account. This data becomes usable in algorithms for ad targeting and it becomes valuable for 3rd party data sales to help affiliates and others that may benefit from this information. It will be interesting to watch how the companies speaking about enhanced privacy and data protection shift their practices to achieve more transparency. While many users are apathetic about privacy, it is the industry's responsibility to provide a more open window to consumers as to how data is being utilized to create experiences AND to provide users the ability to opt-in and out of experiences more readily. At this point, it isn't happening, but I am bullish on more companies coming to the tables with solutions powered by emerging technology like AI and Blockchain. ~Shelly Kramer, Senior Analyst + Partner
FCC Chairman Recommends Approval of Sprint T-Mobile Merger, DOJ Leans Against It
T Mobile's plan to merge with Sprint won a supporter Monday. Federal Communications Commission Chair Ajit Pai stated he'll recommend approval of the T-Mobile – Sprint merger. But Bloomberg reports that the Justice Department is leaning against approving the T-Mobile – Sprint merger, even after the companies won the backing of the FCC chairman.
The DOJ's competition concerns were not resolved by the Carriers' concessions. According to Bloomberg story, antitrust officials consider different standard than FCC.
However, Federal Communications Commission Chair Ajit Pai grew warmer on the merger after the agreement included divesting a subsidiary of Sprint that provides prepaid wireless services, Boost Mobile. Pai stated he was also swayed with their pledge to provide 5G wireless and broadband services to the majority of rural Americans. Read more about the FCC Chairman's merger recommendation at Geekwire.
Analyst Take: The merger of T-Mobile and Sprint, the #3 and #4 wireless companies with 17.9 percent and 13.5 percent market share respectively, has remained uncertain. I believe that without this merger, Sprint's viability remains uncertain, with network coverage issues lagging behind its competitors, customer churn, and unrealized investment expense. I think the most important part of this proposed merger is the companies' combined commitment (and ability) to provide 5G wireless and broadband services to rural Americans, which is sorely lacking at this point in time. As all Americans, not only those in cities, rely on mobile for both business and personal use, being able to connect, at any time and any place, and being able to experience reliable, fast connectivity is imperative. Other major carriers have not, and likely will not, focus on rural areas, which is where the opportunity for Sprint and T-Mobile is great. I'll also admit to slight bias on this front as Sprint is based where I live, in the Kansas City market, and employs thousands, so there's a tremendous benefit to our community for the Sprint brand to remain viable. I have yet to see the issue the DOJ has with this proposed merger, especially with AT&T and Verizon collectively controlling the lion's share of the wireless market. ~Shelly Kramer, Senior Analyst + Partner
Microsoft Will Make Its AI Search Code Available To Developers
Microsoft will make its most advanced AI tools available to programmers as part of GitHub open source endeavor. As part of this undertaking, Microsoft released samples of AI techniques they're currently working on and a video from Microsoft's artificial intelligence laboratory. Many of the company's advances in artificial intelligence, were initiated by Bing's search team and researchers in Microsoft's Asia research laboratory. Read more about Microsoft's AI search code at Futurum insights.
Analyst Take: In making its AI algorithm available to the public, Microsoft is one of the most accessible and inviting tech companies in the area of AI. The fact that it was uploaded to Github is emblematic of its own efforts to tribute the developer community, which is rare on Microsoft's part. Developers will be able to use Microsoft Vector Search technology to build their very own search engines or help improve it by submitting upgrades. ~Shelly Kramer, Senior Analyst + Partner
Amazon Shareholders Reject Facial Recognition Sales Ban Proposal
Amazon's shareholders on Wednesday rejected a proposal to stop selling the company's facial recognition technology to governments. The proposal voted down at the technology giant's yearly meeting had called for Amazon to stop selling Rekognition to governments until a review of whether it posed a danger to civil and human rights. Read more about Amazon shareholder's decision at Financial Times.
Analyst Take: We ask the most powerful companies in the world to self-regulate, despite the fact that the tech they use has never been used before and the effects remain unknown. Amazon shareholders reject efforts to stop the company selling facial recognition technology. Facebook shareholders know the social networks ads attack our democracy but those ads are great for business. Google shareholders know the company collects and uses information without users' consent as outlined by Daniel above. And yet, it matters not. Self-regulation is no regulation…. especially when it comes to tech giants. ~Shelly Kramer, Senior Analyst + Partner
Futurum Tech Podcast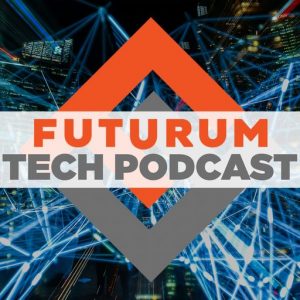 Every week we host the Futurum Tech Podcast, featuring Daniel Newman, Olivier Blanchard, and Fred McClimans, covering our thoughts on the most interesting technology news of the week. Give it a listen. It's the perfect accompaniment to a walk with the dog, a commute, or some quality time at the gym.
You can find it by searching for "Futurum Tech Podcast" on Apple Podcasts, Google Podcasts, Spotify Podcasts or your preferred podcast app. Subscribe so that you don't miss an episode, we promise, it's that good. And tell your friends.
Futurum Research provides industry research and analysis. These columns are for educational purposes only and should not be considered in any way investment advice.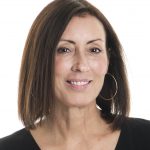 Shelly Kramer is a Principal Analyst and Founding Partner at Futurum Research. A serial entrepreneur with a technology centric focus, she has worked alongside some of the world's largest brands to embrace disruption and spur innovation, understand and address the realities of the connected customer, and help navigate the process of digital transformation. She brings 20 years' experience as a brand strategist to her work at Futurum, and has deep experience helping global companies with marketing challenges, GTM strategies, messaging development, and driving strategy and digital transformation for B2B brands across multiple verticals. Shelly's coverage areas include Collaboration/CX/SaaS, platforms, ESG, and Cybersecurity, as well as topics and trends related to the Future of Work, the transformation of the workplace and how people and technology are driving that transformation. A transplanted New Yorker, she has learned to love life in the Midwest, and has firsthand experience that some of the most innovative minds and most successful companies in the world also happen to live in "flyover country."