Futurum Tech News – Week of May 13, 2019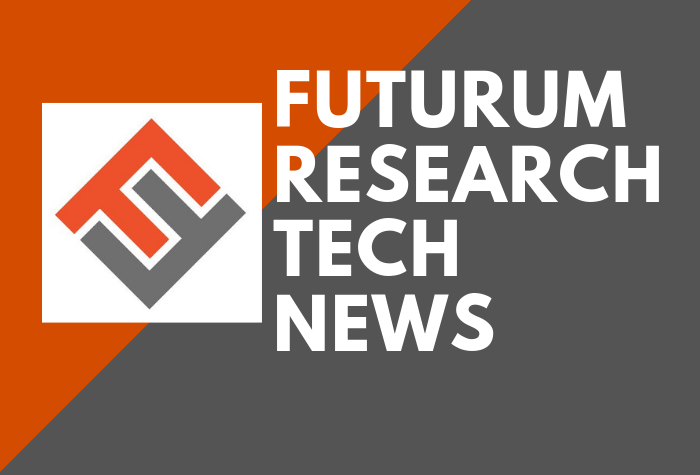 Listen to this article now
Futurum Tech News – Week of May 13, 2019
This issue of Futurum Tech News covers the US-China Tariff situation and how it will impact technology companies — specifically Apple. If you're invested in AI-powered business solutions, WekaIO  raised $31.7 million in their latest round of funding that's laying the foundation for the company's future growth. And Zoom received authorization this week to allow US Federal Governement agencies to use Zomm for Government for secure meetings. Now it's only a matter of time before one of the major cloud-based UC systems gets approved for top secret level communications. Here's a look at some of the week's news the caught the attention of our analysts.
The US-China Tariff Situation – How Will Apple Be Affected?
The US-China Tariff situation isn't getting any better, and there's no doubt that the impact of these tariffs will impact technology companies doing business in China. That said, what will the impact on Apple be? More from The Street.
Analyst Take: Apple is in a bit of a pickle here. These tariffs could force them to drive prices up even further in the wake of existing price sensitivities.
If any company could pass along additional cost without tremendous harm to their sales, it would be Apple. However, I believe they may be testing their market elasticity more than ever before with the top end iPhones selling for well over $1K USD.
Apple also recently faced a difficult ruling by the US Supreme Court that is going to force them to adjust their App Store model, so the timing on these tariffs is going to be tough in a time where the street expects Apple to continue to deliver value and significant returns to shareholders. ~Daniel Newman, Principal Analyst + Founding Partner
WekaIO raises $31.7 million for File Systems Optimized for AI and Technical Workloads
WekaIO has closed a $31.7 million series C financing round led by Hewlett Packard Enterprise (HPE), with participating from Mellanox, Nvidia, Seagate, Western Digital Capital, and Qualcomm. The investment will lay the foundation for the company's future growth in AI and analytics, life sciences, manufacturing, media and entertainment, and financial services. WekaIO will put the $31.7 million investment towards expanding its engineering, sales, and marketing teams. Read more about the HPE investment at VentureBeat.
Analyst Take: As businesses embrace AI, data-intensive apps and the business value technology can deliver, the availability of real-time data and quickly computable workloads on demand is mission critical. WekaIO's platform delivers speedups that are lightning fast—in fact, the company claims it's the fastest file system on the market for AI and technical compute workloads. Why are investors like HPE, Nvidia, Qualcomm and others interested? Well, that's a no-brainer. That's exactly the capabilities their customers are looking for in their AI-powered business solutions, and that's only going to increase moving forward. ~ Shelly Kramer, Senior Analyst + Partner 
Zoom Authorized for Federal Agencies and Contractors
Zoom received authorization to allow US Federal Government agencies and contractors to securely use Zoom for Government for video meetings, API integrations, and more. The company announced the news last week, after gaining multiple government approvals. The video communications company had to gain approval under the US Federal Risk and Authorization Management Program (FedRAMP) under the sponsorship of the US Department of Homeland Security. Read more about Zoom for Government.
Analyst Take: Zoom has received DoD Level 5 FedRamp authorization. It means that communications up to clearances up to level 5, not secure/top secret, can use Zoom to connect. This is another step before Zoom reaches into the secret/top secret realm. With the DoD's recent history of moving operations to the cloud (see JEDI contract) it is only a matter of time before one of the major cloud software-based UC systems get approved. Zoom will be one of the first. ~Tim Albright, Analyst, Unified Communications + Collaboration
Futurum Tech Podcast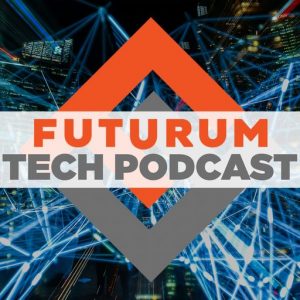 Every week we host the Futurum Tech Podcast, featuring Daniel Newman, Olivier Blanchard, and Fred McClimans, covering our thoughts on the most interesting technology news of the week. Give it a listen. It's the perfect accompaniment to a walk with the dog, a commute, or some quality time at the gym.
You can find it by searching for "Futurum Tech Podcast" on Apple Podcasts, Google Podcasts, Spotify Podcasts or your preferred podcast app. Subscribe so that you don't miss an episode, we promise, it's that good. And tell your friends.
Futurum Research provides industry research and analysis. These columns are for educational purposes only and should not be considered in any way investment advice.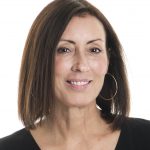 Shelly Kramer is a Principal Analyst and Founding Partner at Futurum Research. A serial entrepreneur with a technology centric focus, she has worked alongside some of the world's largest brands to embrace disruption and spur innovation, understand and address the realities of the connected customer, and help navigate the process of digital transformation. She brings 20 years' experience as a brand strategist to her work at Futurum, and has deep experience helping global companies with marketing challenges, GTM strategies, messaging development, and driving strategy and digital transformation for B2B brands across multiple verticals. Shelly's coverage areas include Collaboration/CX/SaaS, platforms, ESG, and Cybersecurity, as well as topics and trends related to the Future of Work, the transformation of the workplace and how people and technology are driving that transformation. A transplanted New Yorker, she has learned to love life in the Midwest, and has firsthand experience that some of the most innovative minds and most successful companies in the world also happen to live in "flyover country."