Futurum Tech News–Week of April 26, 2019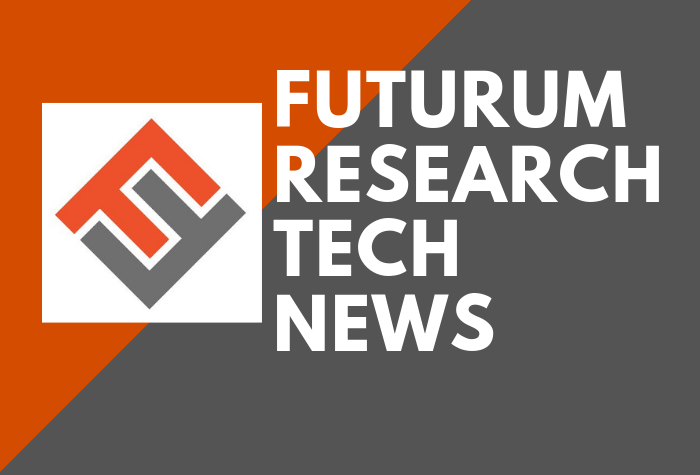 Listen to this article now
Futurum Tech News Week of 4-26-2019
Check it out: Daniel Newman, Principal Analyst and Founding Partner's interview with CNBC's Squawkbox on Twitter's Recovery
5G iPhone Slated For 2020 Release
With litigation settled, Qualcomm and Apple six-year patent licensing and supplier agreement in place, there is word that Apple could have a 5G iPhone set for a 2020 release date. According to a research note from analyst Ming-Chi Kuo, with TF International Securities, the deal between Apple and Qualcomm "implies new [second-half 2020] iPhone models will support 5G; Qualcomm and Samsung are potential 5G baseband chip suppliers."
Kuo expanded further: "We believe the uncertainty has been removed after Apple and Qualcomm's end of patent dispute and entrance into a six-year licensing deal, and Intel's announcement it will exit the 5G baseband chip business. We expect Apple will likely adopt 5G baseband chips made by Qualcomm (focus on mmWave markets) and Samsung (focus on sub-6 GHz markets) for lowering supply risk, reducing costs and having better bargaining power."  Read more at RCR Wireless.com.
Analyst Take: "5G supported iPhones" are coming—that's great, what does that really mean for consumers? As my colleague, Olivier Blanchard wrote back in the fall of 2018 following the Apple iPhone and Watch announcements, more pixels and greater screen size and fantastic colors don't equate to innovation. In fact, he called it "incrementalization taking the place of innovation." This is something our team has observed about Apple over the course of the last number of years—innovation is not proving to be Apple's strength. While 5G capabilities will ultimately result in much higher data transfer rates, we are likely not going to experience that in the earliest 5G enabled devices. 5G rollout is also impacted by carriers, who have to deploy new spectrum and infrastructure. Batteries might be challenged and increase in size, and phones will also likely increase in both size and price. All this, coupled with the fact that consumers seem to be holding onto devices for longer periods of time, means that this is not really earth-shattering news. 5G is coming, without question. The early days will likely be glitchy and even frustrating. Eventually, they'll be great. But that's not likely happening in 2020. ~Shelly Kramer, Senior Analyst + Partner
Intel's Announces New Turbo-Charged Processors
Intel's newly announced laptop processors are fast, and they're designed for demanding users like gamers, content creators, video editors, and the like. The processors are a new 9th Gen H-series, with 45W power draws, along with the star of the new chip line, the Core i-9-9980HK. The new turbo-charged i9 chip can also be unlocked for even more speed. Read more at The Verge.
Analyst Take: Now that Intel is out of the iPhone modem business, it can focus all of its resources on what it does well. And this, Intel does very well. With the new processors reported to increase 4K video editing 50 plus percent faster, and deliver a 56 percent improvement in game play, I'll guess that laptops powered by these processors will be very popular indeed. ~ Olivier Blanchard, Senior Analyst + Research Director 
Samsung Delays Its $2,000 Galaxy Fold After Test Units Break
Samsung has delayed the release of the $2,000 Galaxy Fold after early review units began breaking. The original launch date was April 26 but. Samsung said that the Galaxy Fold "needs further improvements" before it releases the phone to consumers, and that it will continue to evaluate feedback it received from reviewers and further test the phone. Samsung said it will announce a new release date "in the coming weeks."
A spokesperson told CNBC that "no customer who pre-ordered the device is charged until the device actually ships" and that customers "are able to cancel at any time."
The Galaxy Fold is the first foldable phone to launch in the United States, but early review units, including one tested by CNBC, were breaking. Read more about the Galaxy Fold delay over on CNBC.
Analyst Take: Samsung is facing a significant setback in the wake of the "Fold" not standing up to real world testing. The review models sent to the press experienced various failures from inconsistent scrolling experiences, to creases in the screen and in the most extreme cases complete failure. At this point, Samsung is shelving the product without providing a new timeline. I believe the folding device category has tremendous upside, as the real benefit isn't in the fold, but the unfolding that allows greater screen surface and essentially puts the power of a small PC in your pocket. If Samsung can fix the issues with the Fold, I believe the product will see significant adoption by enterprise users as well as consumers looking to have the flexibility of a phone and a tablet without the hassle of carrying both. Samsung needs to be cautious at this point and make sure when they return to market that they have a product that can stand the test of real-world usage. I am hopeful that comes soon, but getting it right, is the most important task for Samsung at this time. ~ Daniel Newman, Principal Analyst + Founding Partner
Facebook's New Chief Lawyer Hire
Facebook announced this week the hiring of Jennifer Newstead as the tech giant's general counsel, replacing retiring Colin Stretch. Newstead has served in the Justice Department during the Bush Administration and also served as a Trump appointee. She has a history of lobbying and pushing for legislation in support of more powerful electronic surveillance and reportedly played a significant role in both the writing of and the daily management of the controversial 2001 Patriot Act. Read more at The Hill.
Analyst Take: It is still too soon to tell, but Facebook looks to be telegraphing two things with this hire: 1) It could be preparing for a protracted legal fight against the federal government on matters of privacy and data collection, and 2) it may be planning to expand its data collection and privacy-encroaching operations. ~ Olivier Blanchard, Senior Analyst + Research Director
Futurum Tech Podcast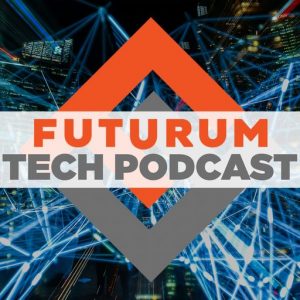 Every week we host the Futurum Tech Podcast, featuring Daniel Newman, Olivier Blanchard, and Fred McClimans, covering our thoughts on the most interesting technology news of the week. Give it a listen. It's the perfect accompaniment to a walk with the dog, a commute, or some quality time at the gym.
You can find it by searching for "Futurum Tech Podcast" on Apple Podcasts, Google Podcasts, Spotify Podcasts or your preferred podcast app. Subscribe so that you don't miss an episode, we promise, it's that good. And tell your friends.
Futurum Research provides industry research and analysis. These columns are for educational purposes only and should not be considered in any way investment advice. 
Other News of Interest From the Week:
Poly Folly. Why Poly Rebrand May Not Make Sense 
AT&T, Sprint Settle '5GE' False Advertising Suit
Nokia Introduces New 5G Virtual Testing Environment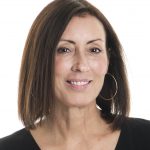 Shelly Kramer is a Principal Analyst and Founding Partner at Futurum Research. A serial entrepreneur with a technology centric focus, she has worked alongside some of the world's largest brands to embrace disruption and spur innovation, understand and address the realities of the connected customer, and help navigate the process of digital transformation. She brings 20 years' experience as a brand strategist to her work at Futurum, and has deep experience helping global companies with marketing challenges, GTM strategies, messaging development, and driving strategy and digital transformation for B2B brands across multiple verticals. Shelly's coverage areas include Collaboration/CX/SaaS, platforms, ESG, and Cybersecurity, as well as topics and trends related to the Future of Work, the transformation of the workplace and how people and technology are driving that transformation. A transplanted New Yorker, she has learned to love life in the Midwest, and has firsthand experience that some of the most innovative minds and most successful companies in the world also happen to live in "flyover country."